News
Get the latest news and updates from Animal Equality
Animal Equality Convinces Another Major Company to Ditch Crates for Pigs
Through friendly dialogue and campaign pressure, Animal Equality helps to secure a policy from Delaware North, sparing countless mother pigs from the torture of extreme confinement.
December 15, 2022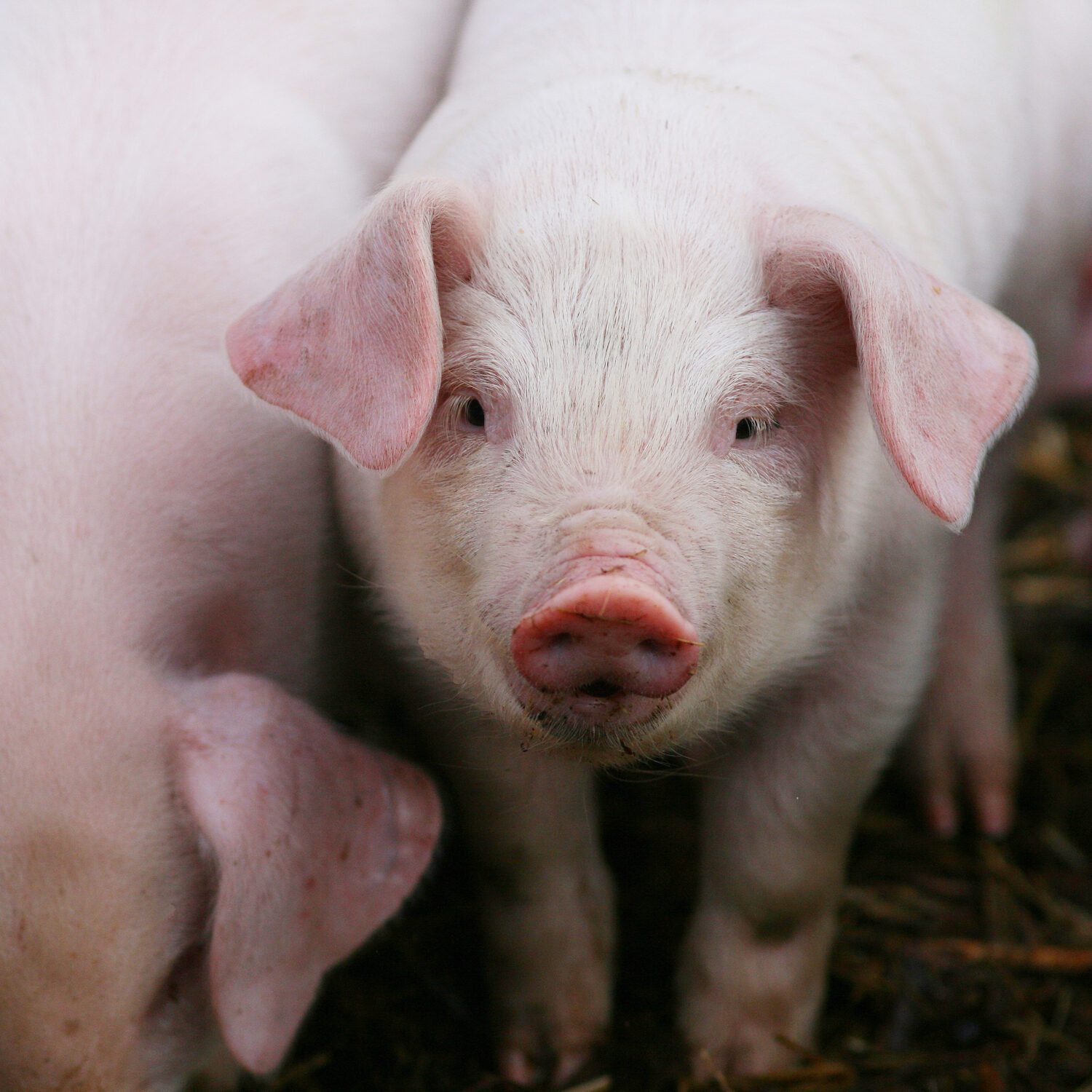 This week, Delaware North published an updated pig welfare policy that commits to group housing for all mother pigs by 2025, with the eventual elimination of gestation crates from their supply chain. As the fourth-largest food service provider in the US, and one of the largest globally, this commitment will spare thousands of pregnant pigs from the physical and psychological pain of extreme confinement.
The policy comes just one month after Animal Equality's successful campaign against the largest food service provider in the world, Compass Group, that released one of the strongest animal welfare policies in the food sector to date.
Delaware North is a global food service and hospitality company headquartered in Buffalo, New York, with operations in Europe and the Asia Pacific region. It operates in the lodging, sporting, airport, gambling, and entertainment industries, including high-profile locations like Yosemite National Park and TD Garden in Boston. The company employs over 55,000 people worldwide and has over $3.2 billion in annual revenue.
The problem with gestation crates
Even though research shows that pigs are smarter than dogs, the United States confines 6 million mother pigs each year to individual 7 foot by 2 foot metal cages. These crates are so small that the animals are unable to turn around, lay comfortably, or exhibit any natural behaviors for most of their lives. Many resort to biting the metal bars of the crates and banging their heads against them due to the immense stress.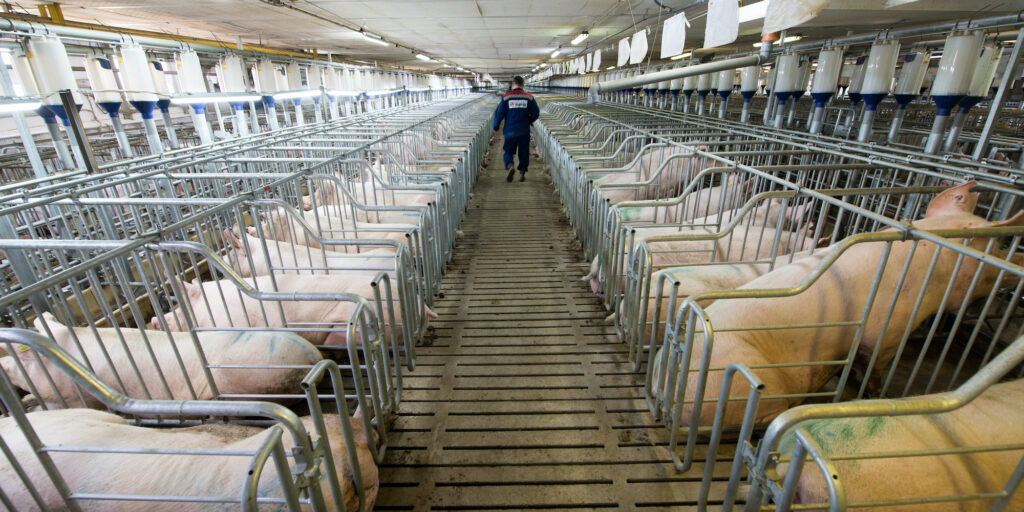 The use of gestation crates has become increasingly controversial, with one survey showing that two-thirds of Americans (66 percent) find crates to be unacceptable, and a strong majority (73 percent) are more likely to buy pork products from companies committed to phasing them out. Legislative and ballot initiatives in some states have limited their use, and now 10 U.S. states have banned them, as well as the United Kingdom and Sweden. Nearly 100 companies in the U.S. have also committed to banning these crates, including Aramark, Nestlé, Campbell's, and Kraft Heinz. 
How you can help animals in the food industry
Each and every one of us has the power to help end the abuse inflicted on farmed animals. By simply choosing to replace animal products with delicious plant-based options, you are denouncing the animal suffering taking place on farms near and far. Check out our helpful site LoveVeg for recipes and tips!
You can also sign up to become an Animal Protector! Each week we will send you easy actions you can take for animals from the comfort of home on your own time. Together we will continue to improve the lives of animals and bring us closer to a world where all animals are respected, protected, and free.
---
Latest News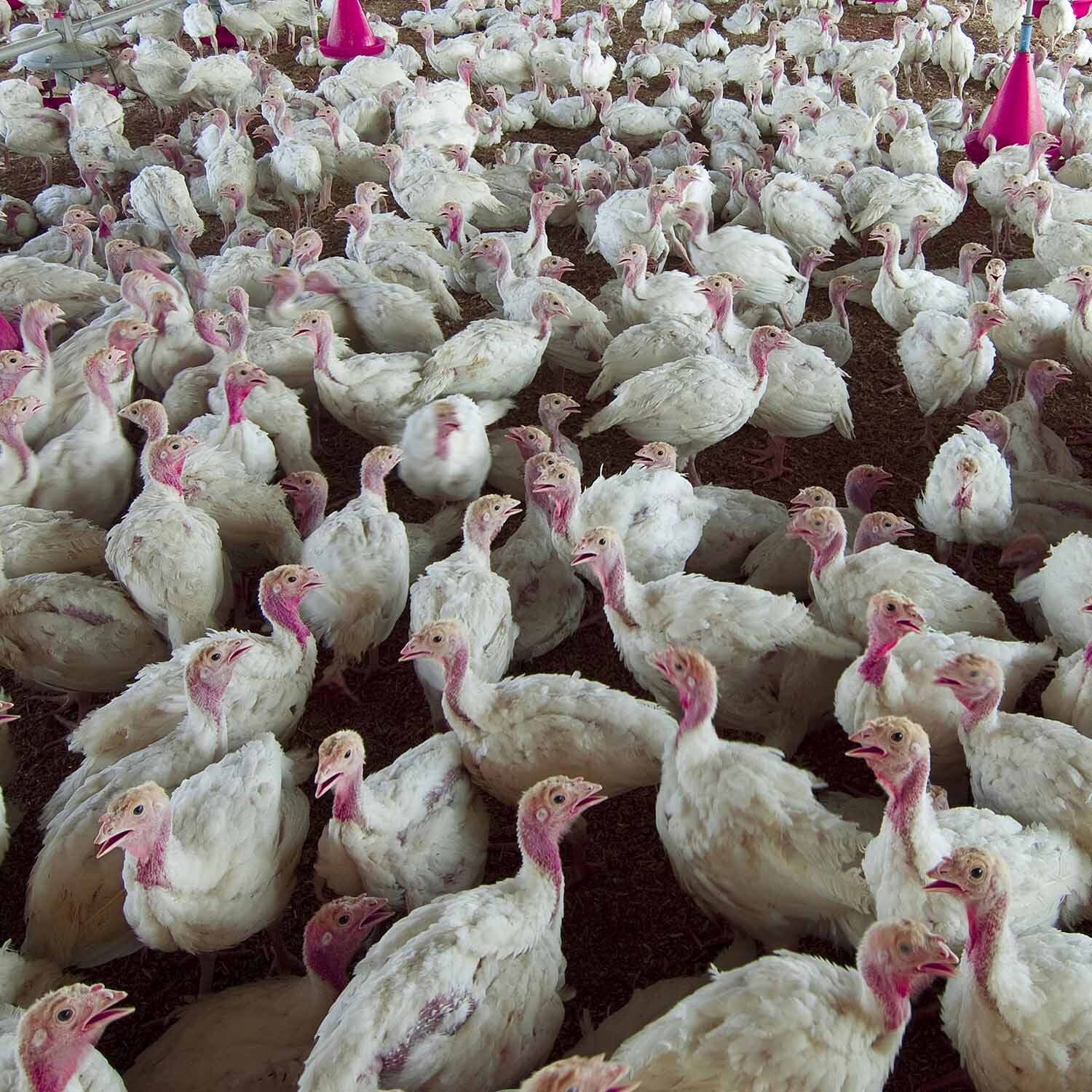 February 2, 2023
---
Animal Equality, along with Animal Partisan, filed a criminal complaint against Plainville Farms for animal cruelty documented during an investigation.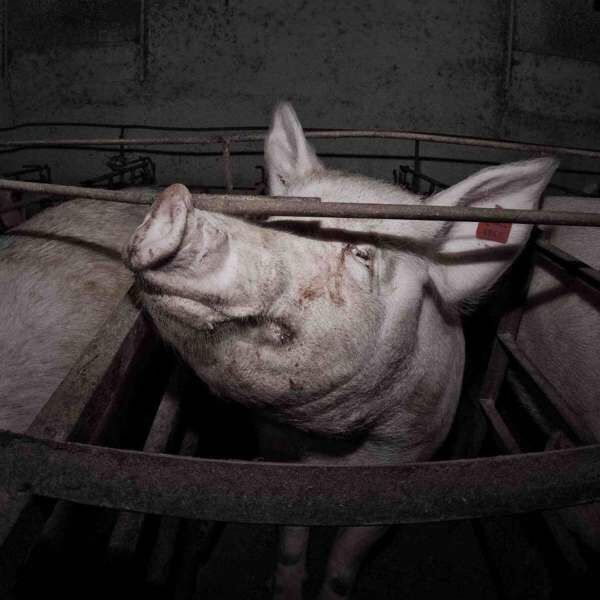 January 23, 2023
---
We can't let Denny's continue to ignore mother pigs who are suffering in its supply chain. With a new campaign, Animal Equality is calling out this well-known restaurant chain for abandoning its pledge to end the use of gestation crates for pregnant pigs.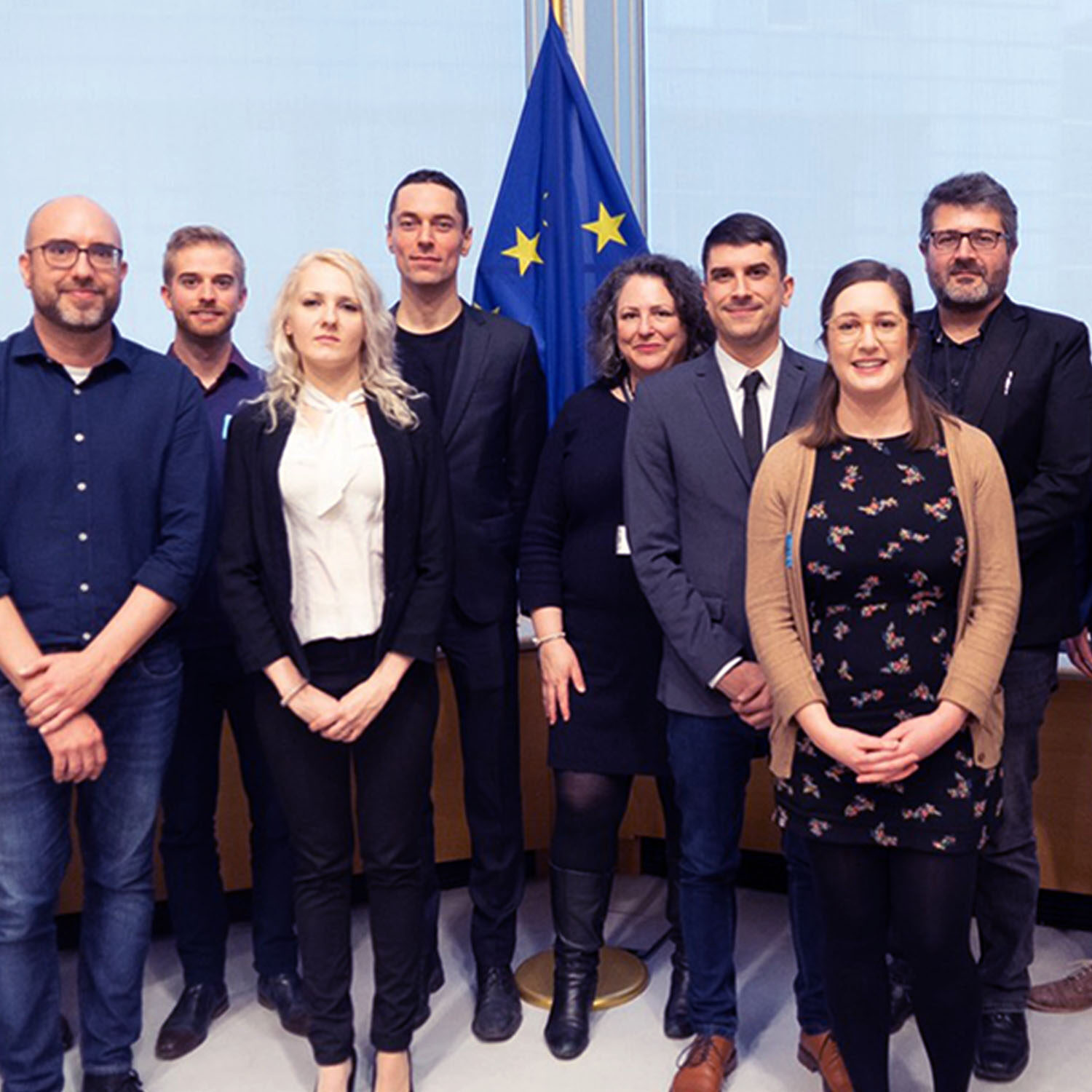 January 18, 2023
---
Animal Equality was invited to the European Parliament to discuss male chick killing in the egg industry. Here's how we're looking to protect the lives of 300 million baby birds.