OUR MISSION
---
Animal Equality is an international organization working with society, governments, and companies to end cruelty to farmed animals.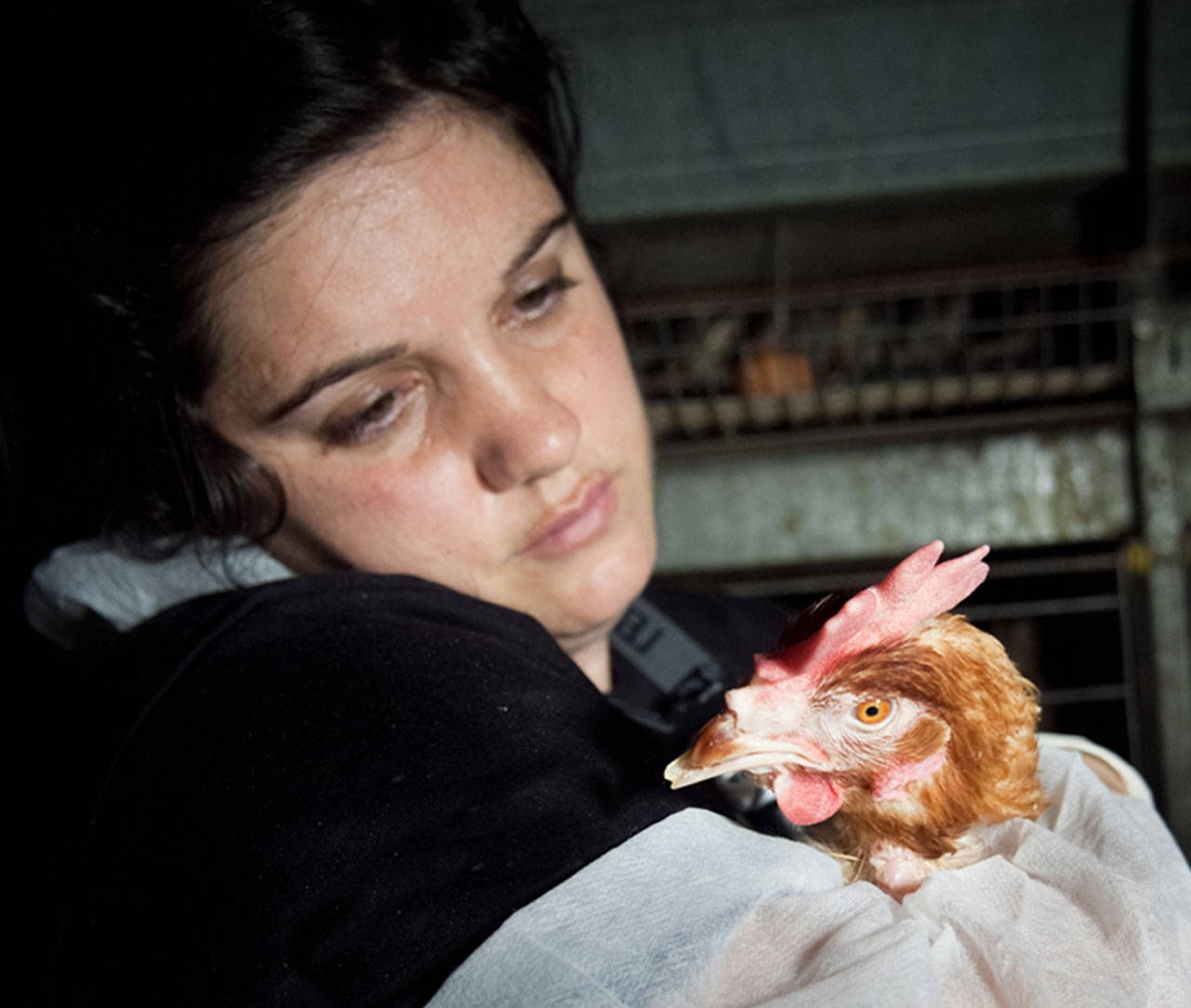 OUR VALUES AND COMMITMENT
---
As an animal protection organization, we are guided by compassion, determination, and effectiveness.
We are committed to saving as many animals as possible and to reducing the enormous suffering animals endure on factory farms.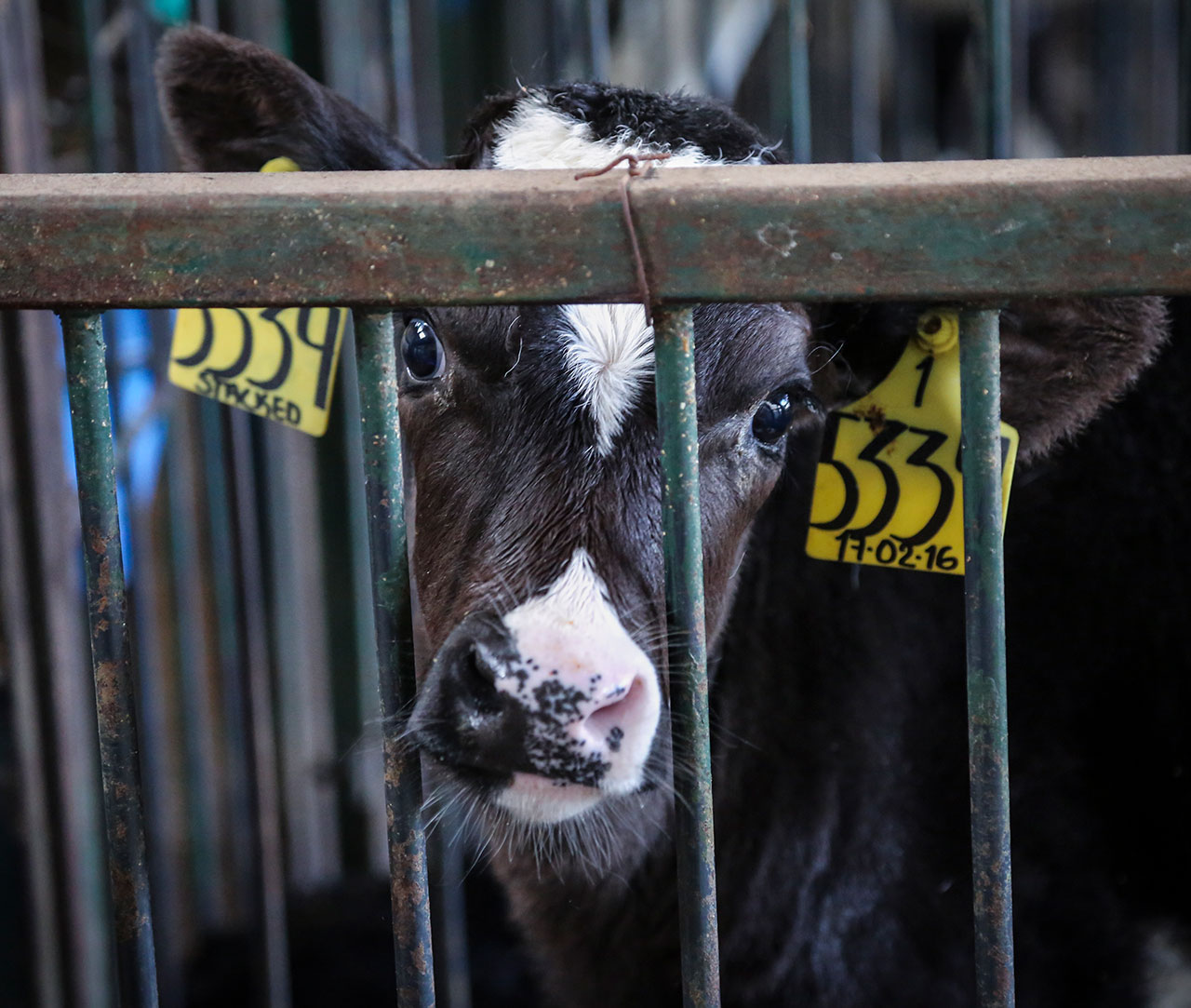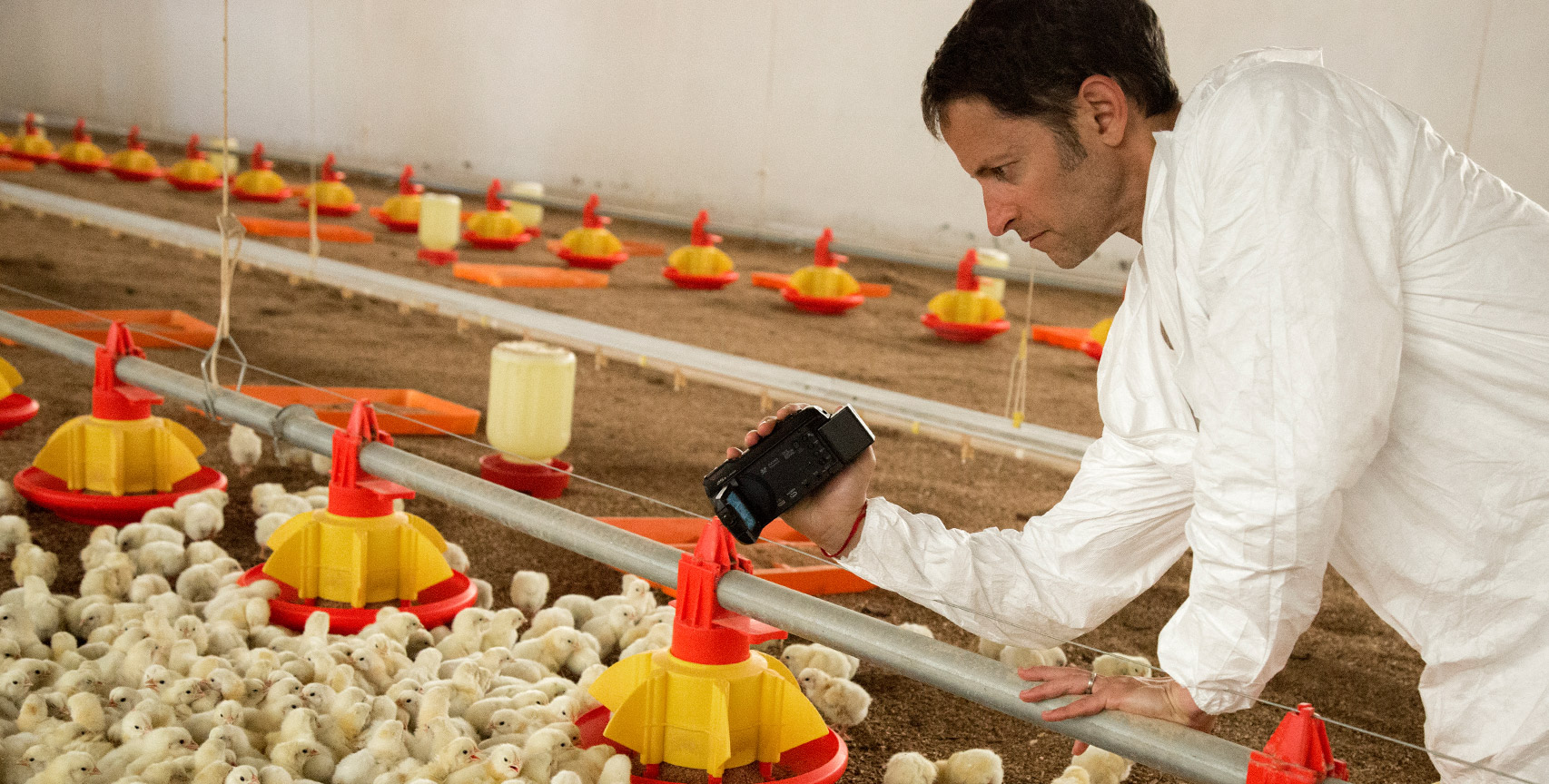 INTERNATIONAL
---
Our teams in the United States, the United Kingdom, Germany, Italy, Spain, Mexico, Brazil, and India consist of highly qualified professionals with years of experience in undercover investigations, campaigns, legal advocacy, and large-scale education programs.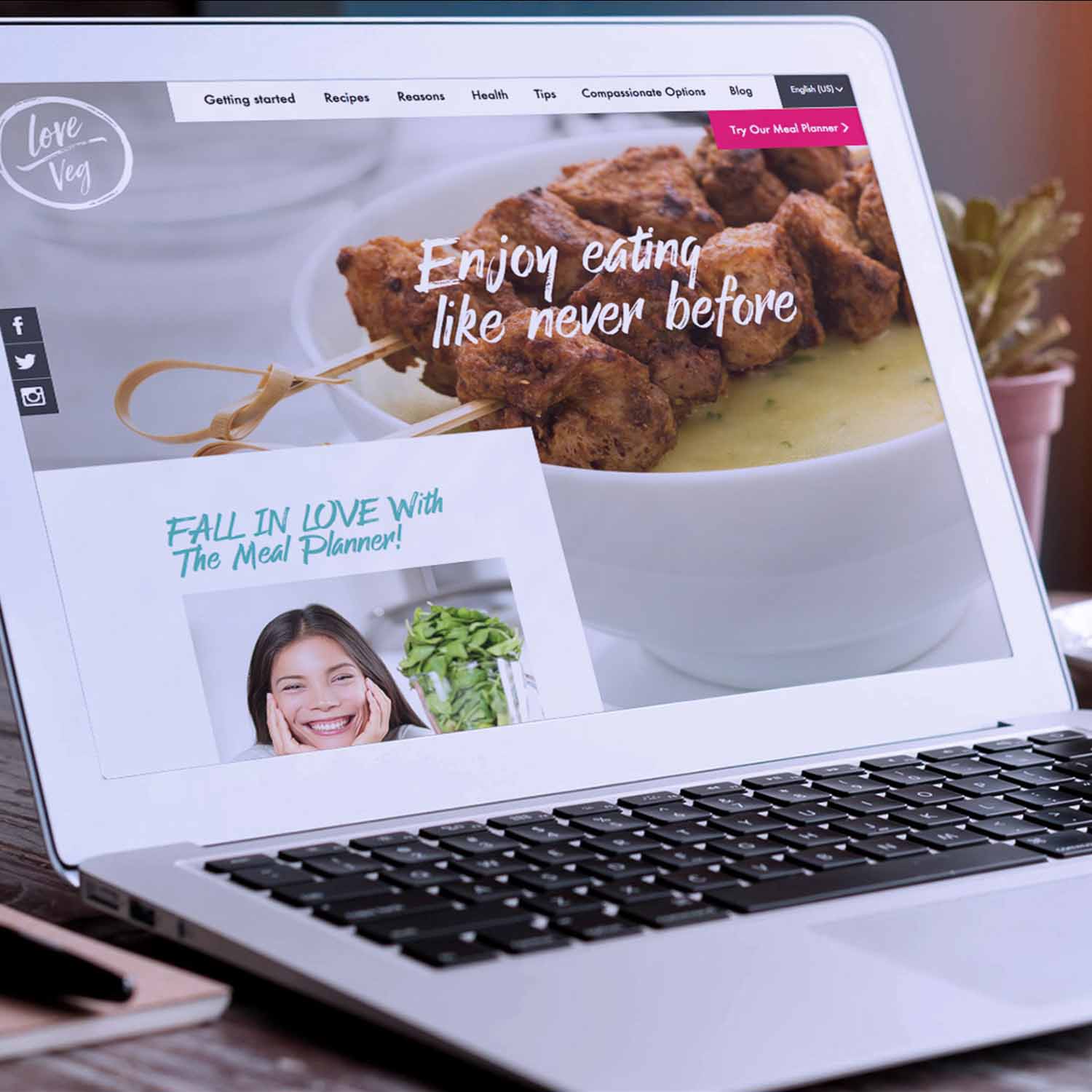 ABHORRED BY FACTORY FARMING?
Start your plant‑based journey now!
---
Are you considering reducing the amount of meat in your diet or replacing dairy products with plant-based alternatives?
Whether it is to eat healthier or reduce the suffering of animals in factory farms, thousands of people like you start their plant-based journeys each day. Animal Equality's Love Veg project meets you where you're at and helps you succeed step-by-step. Each time you replace animal products with healthier, cruelty-free, delicious ones, it is a success to celebrate.
By joining us for free, you get a starter guide, a weekly plan, insider tips, shopping guides, and simple, delicious recipes. You will also discover new plant-based products to fall in love with, hear motivating stories about the animals you are helping, and read testimonies by other people who have transformed their lives for the better.
Our work
---
Animal Equality combines four strategies in its campaigns to help animals.
We go undercover to document and expose the cruel treatment of animals in factory farms and slaughterhouses. To this day, we have inspected over 800 factory farms and slaughterhouses in 15 countries. We raise awareness and inform millions of people who watch our videos so they can see for themselves what the meat, egg, dairy, and fishing industries do to animals. We campaign to convince companies to update their policies that affect animals and our team of attorneys advocate for increased protections and animal rights.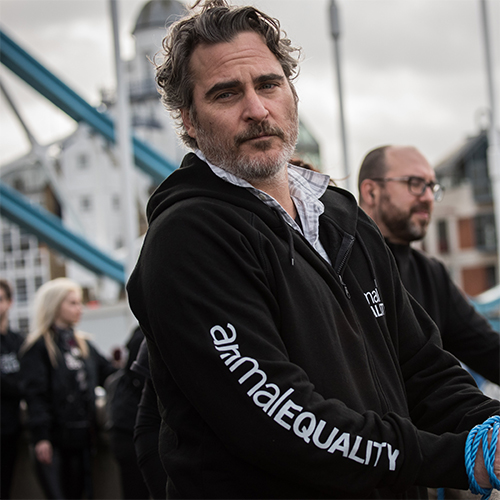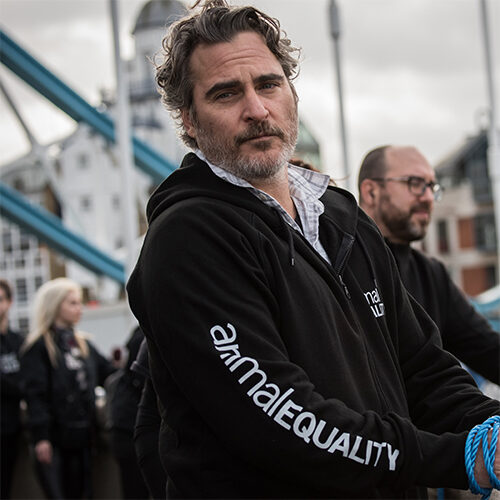 "When you witness the horror that really happens behind closed doors and slaughterhouses to farm animals all over the world, it's impossible not to be affected by it and to realize that we have to do something drastic to stop it."
---
Joaquin Phoenix
Activist and actor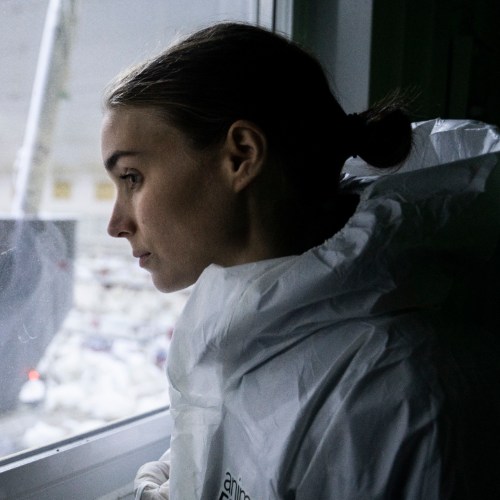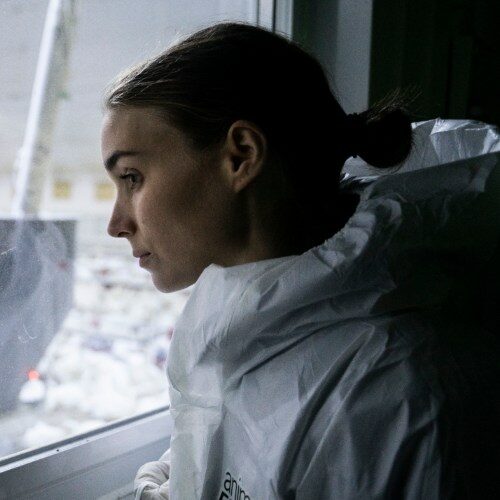 "Nothing prepares you for looking into the eyes of a mother pig whose life is to be impregnated and left in a cage until she's slaughtered. I can't imagine how awful it must be to be literally trapped and crushing your own babies and not be able to do anything about it."
---
Rooney Mara
Activist and actor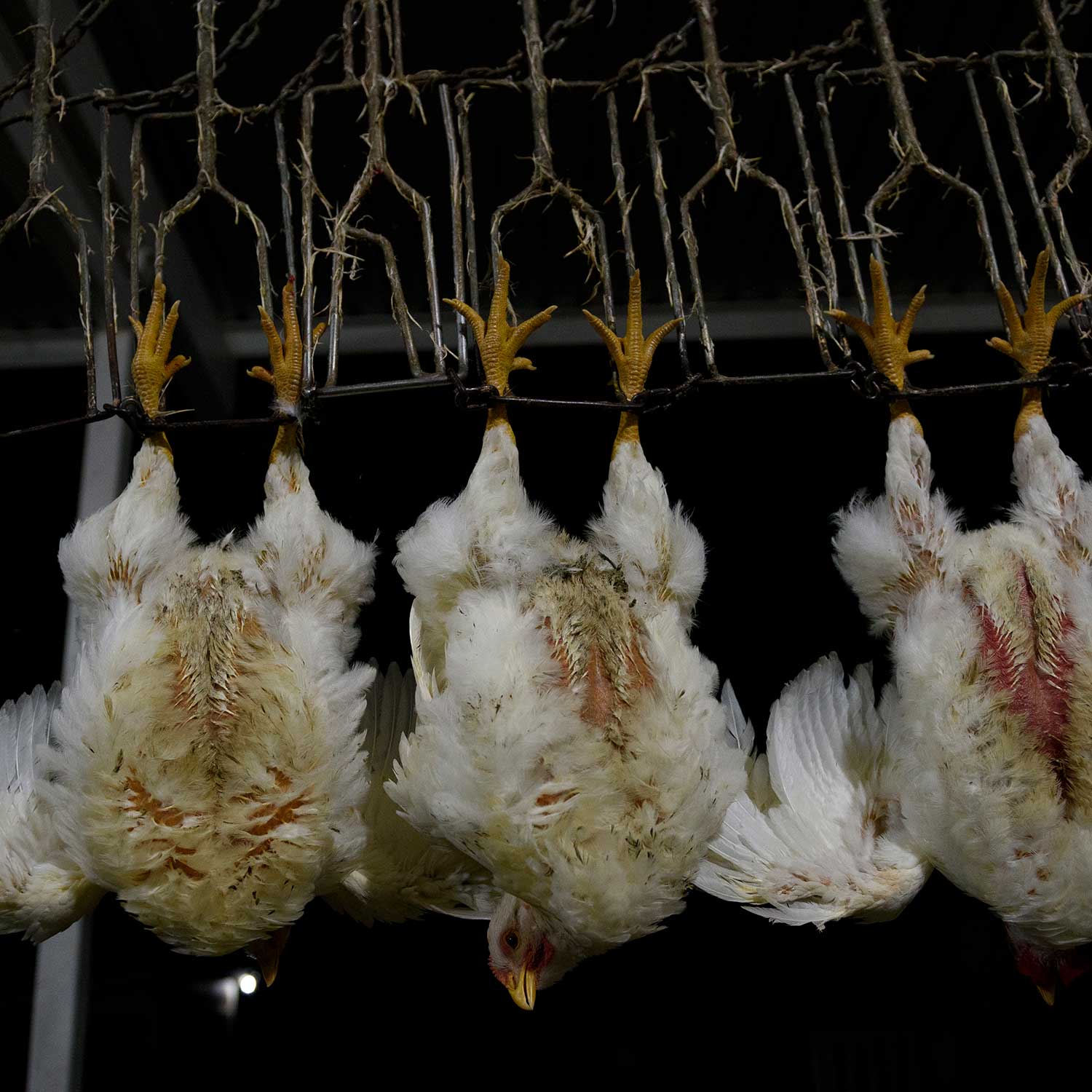 May 23, 2023
---
Animal Equality is releasing never-before-seen footage of intolerable abuse based on a 2016 undercover investigation into a chicken slaughterhouse in Jalisco, Mexico. Evidence that we obtained highlights the systemic problems of animal cruelty within factory farming, a similar fate endured by nearly 8 billion chickens in the United States, every year.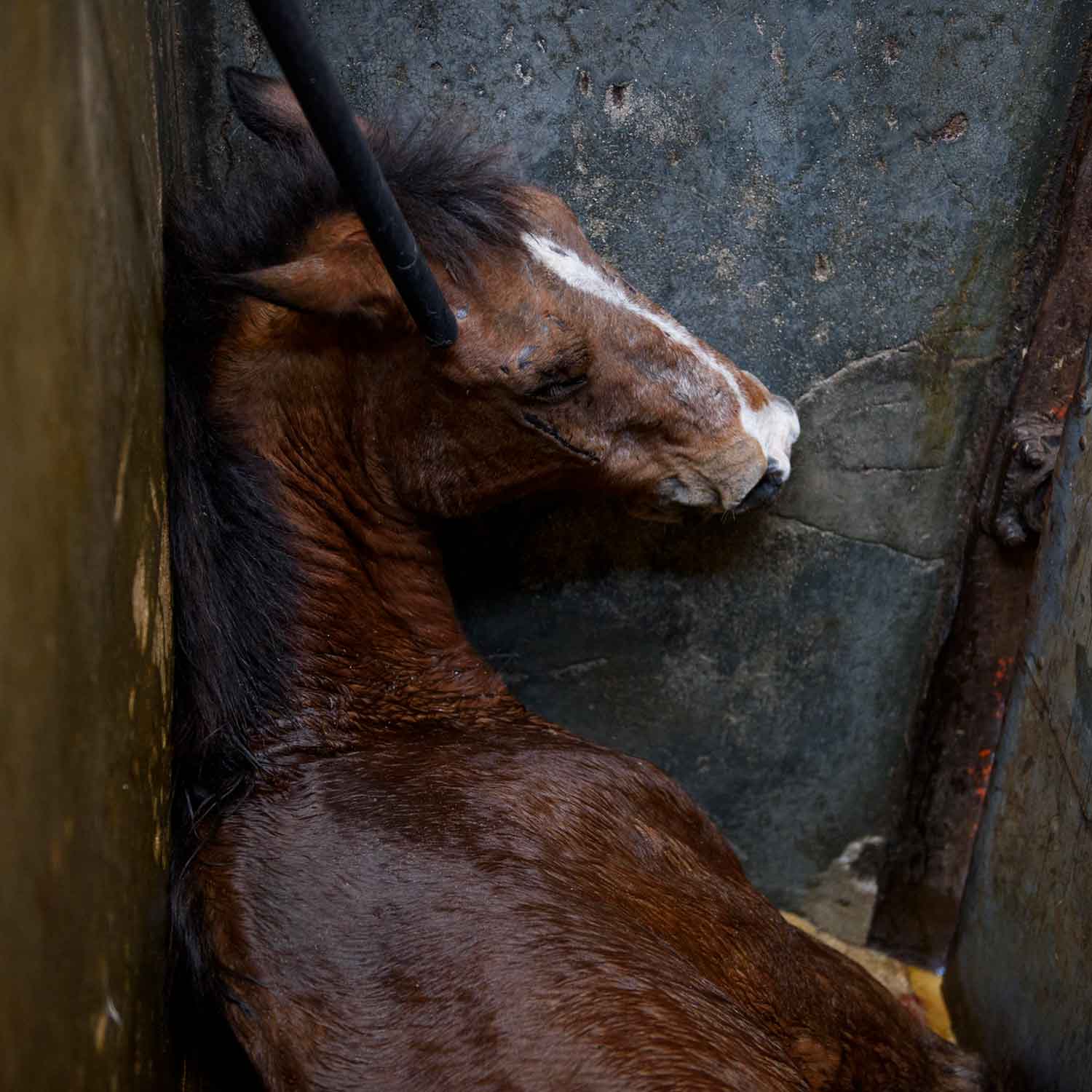 May 23, 2023
---
Animal Equality has launched a new campaign urging Congress in the Mexican state of Chiapas to modify its Penal Code and criminalize acts of animal abuse. This initiative follows Animal Equality's investigation showing the extreme abuse of horses slaughtered for their meat in Chiapas, where animal abuse is not yet considered a crime.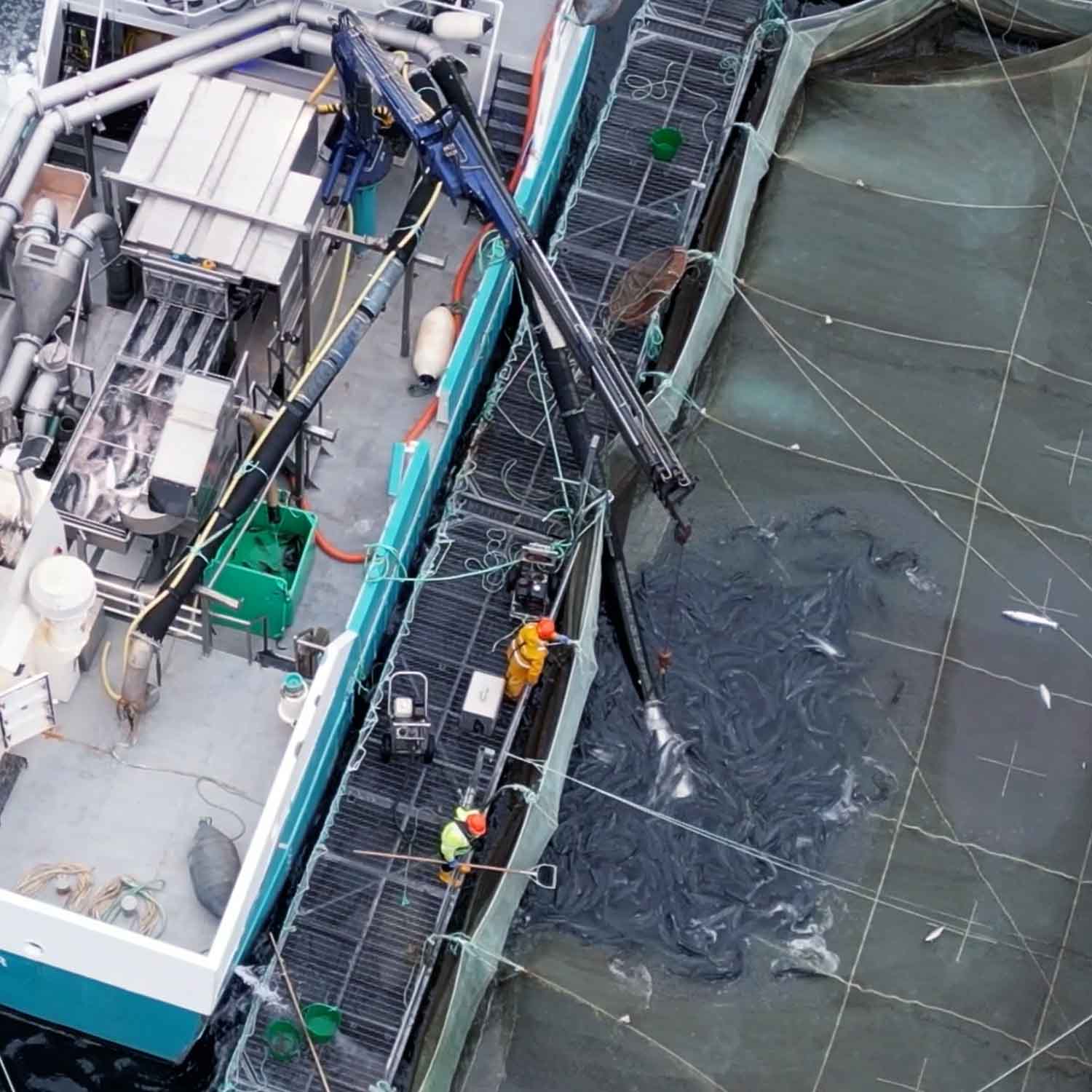 May 22, 2023
---
Animal Equality has released an investigation using drone footage to reveal the secretive Scottish aquaculture industry. The images reveal a multitude of animal abuses and biosecurity risks on fish slaughter boats operating off the coast of Scotland.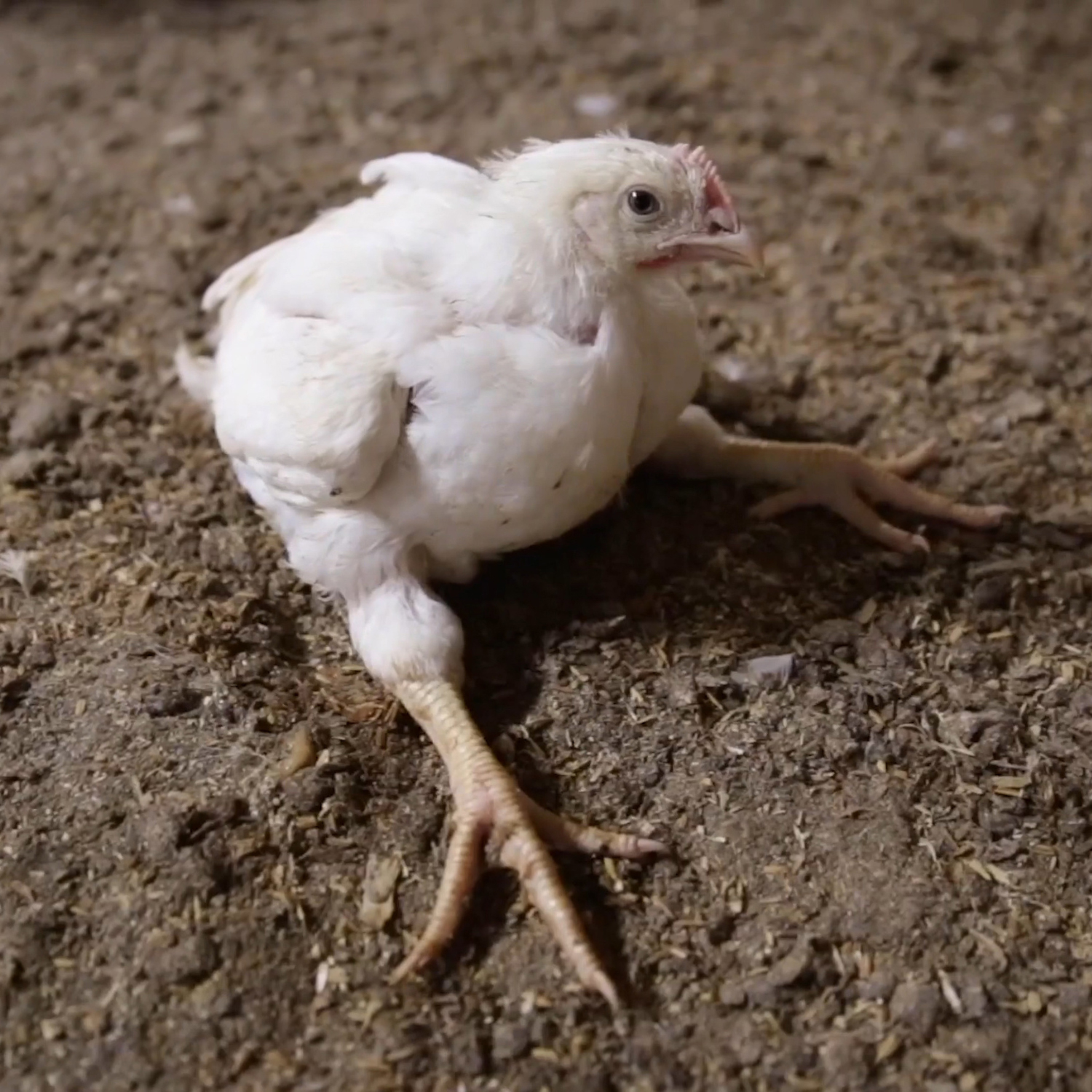 May 30, 2023
---
An important decision was made by the EU Commission of Petitions on May 24th, 2023, to keep a petition open that aims to bring an end to the breeding of fast-growing chickens.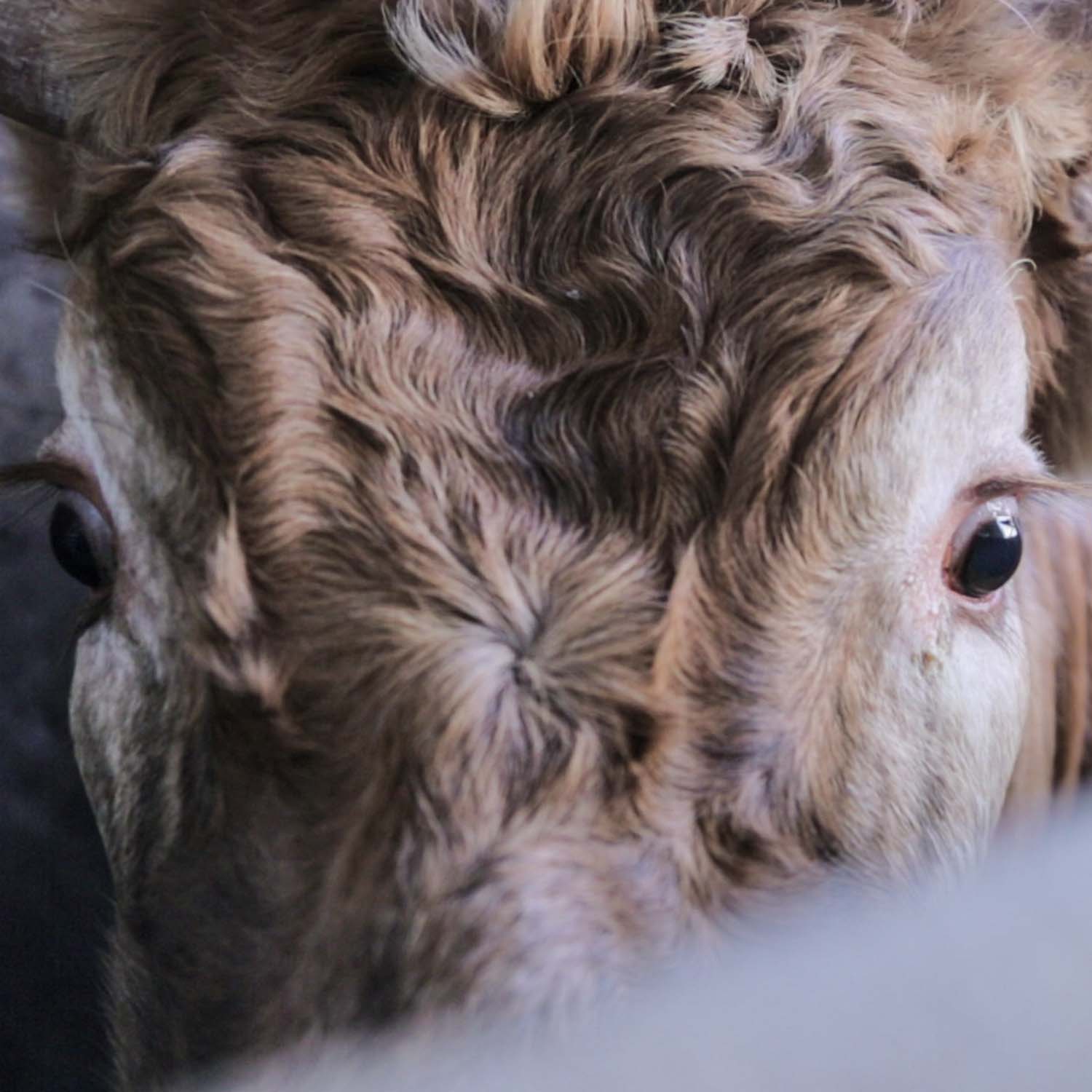 May 22, 2023
---
Ariel Nessel, an American philanthropist and entrepreneur, is a firm believer in the power of people to create a kinder world. He has supported Animal Equality's mission for years and has joined the organization on several investigations in Mexico and India to document the cruelty of animal agriculture and raise awareness of the suffering caused by factory farming and slaughterhouses.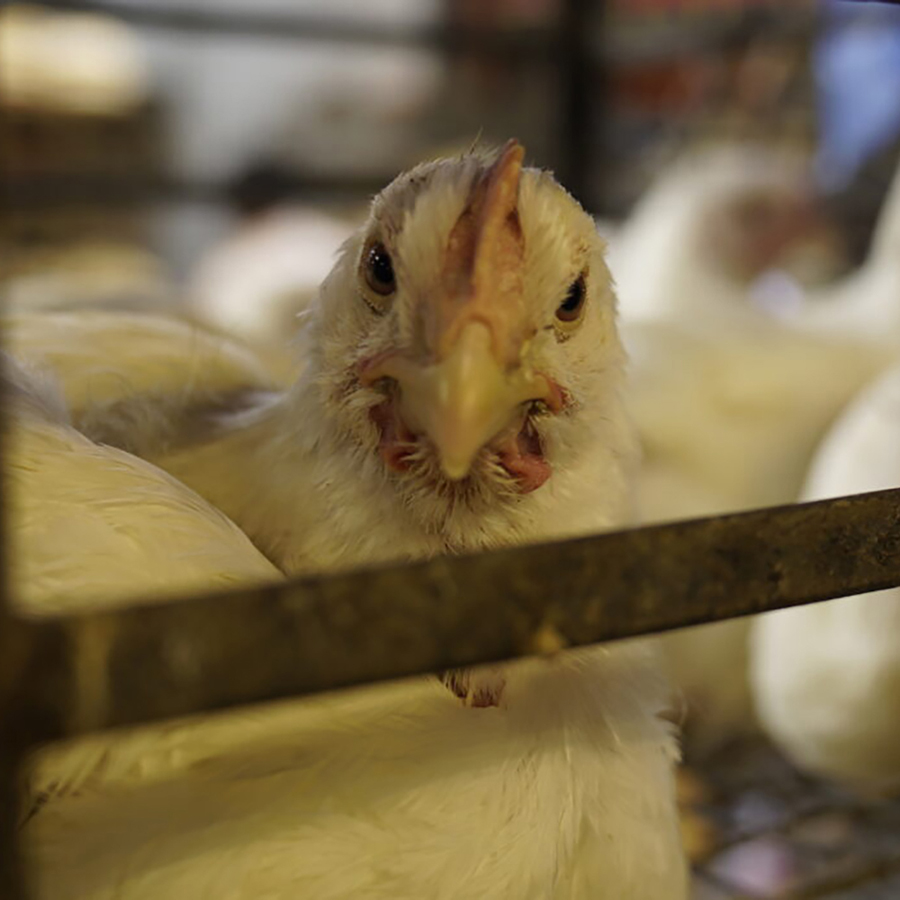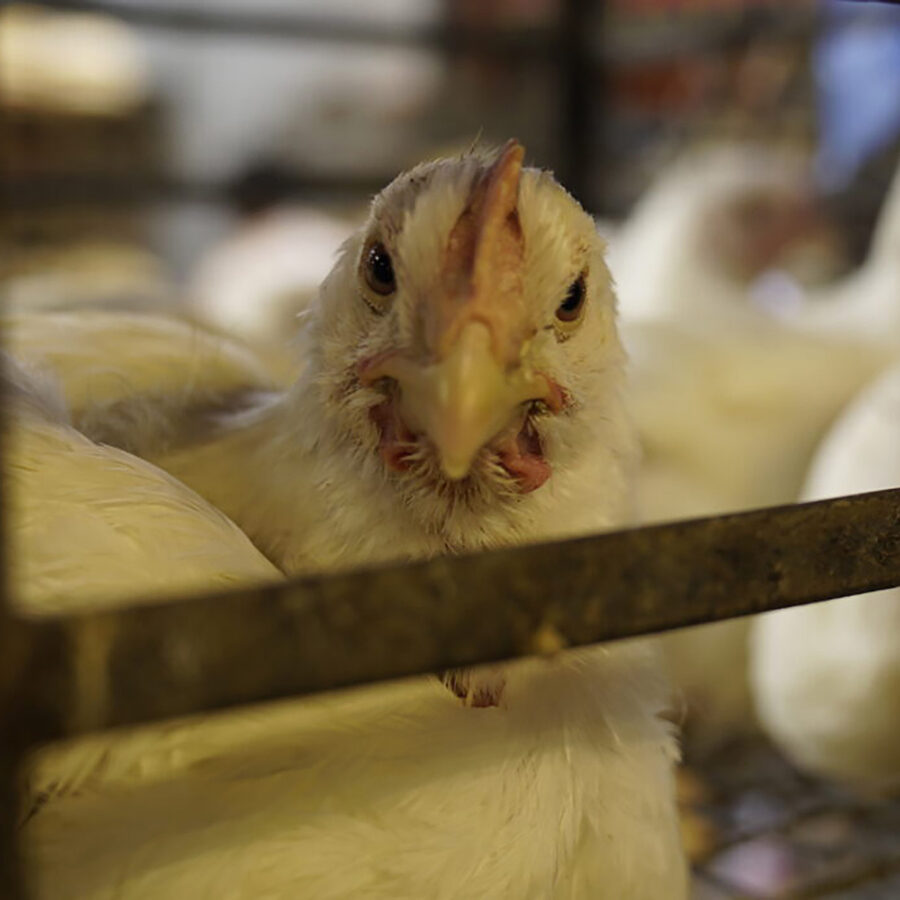 May 19, 2023
---
Animal Equality has successfully brought the cruel conditions of factory farms and slaughterhouses to the forefront of public consciousness. This achievement has been made possible by the organization's global reputation and the tireless efforts of its dedicated team in India.