THE ANIMALS NEED YOU
---
Once you fill out our volunteer application, you will be enrolled to be part of our animal advocates online action team. By participating in our campaigns with quick and easy online actions against the world's biggest companies, you will help millions of defenseless animals who depend on you. Participation is always optional and on your own time.
Join our team today by filling out our form below!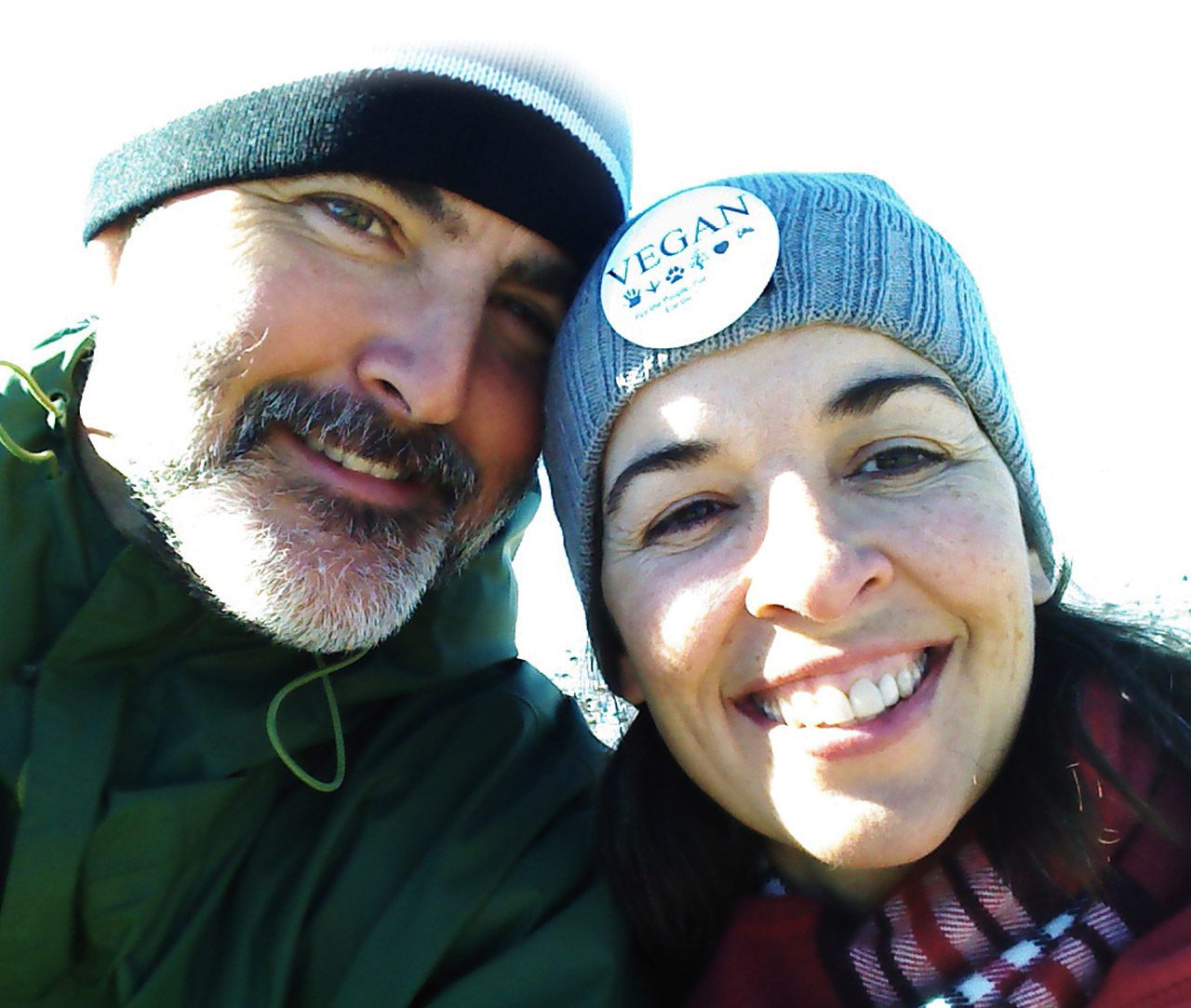 "If you get the chance to volunteer with Animal Equality, take it! It will be one of the most powerful things you can do to help farmed animals."
---
Barbara and Matt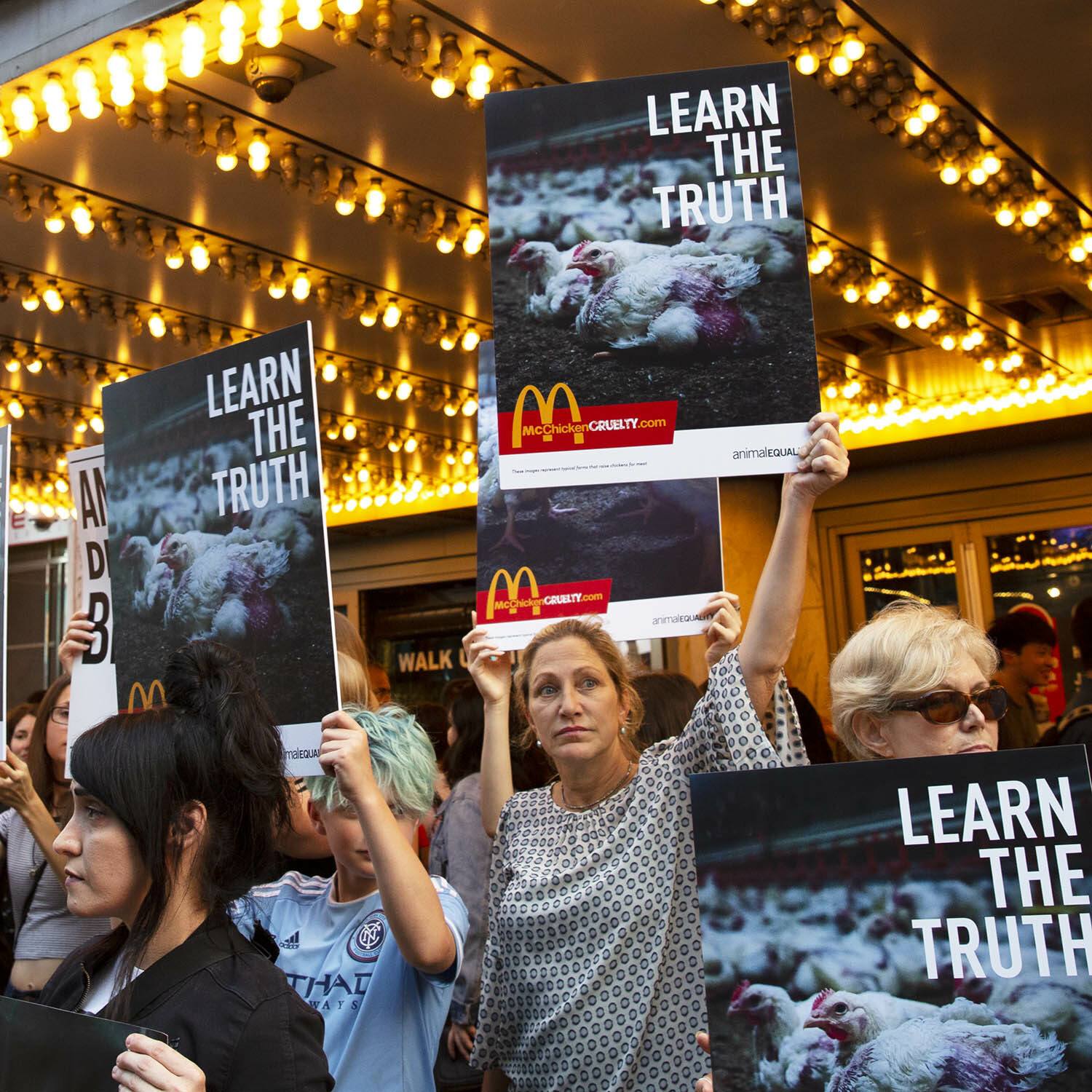 Asking McDonald's to Do Better for Chickens
---
Since the March 2018 launch of our campaign asking McDonald's to ban the cruel farming practices of its suppliers, we've been busy working coast to coast to show the restaurant giant that we will not rest until chicken abuse is replaced with basic animal protections. Our recent demonstrations have compelled hundreds of activists to join our campaign, and our message has had an estimated reach of millions of concerned and compassionate people.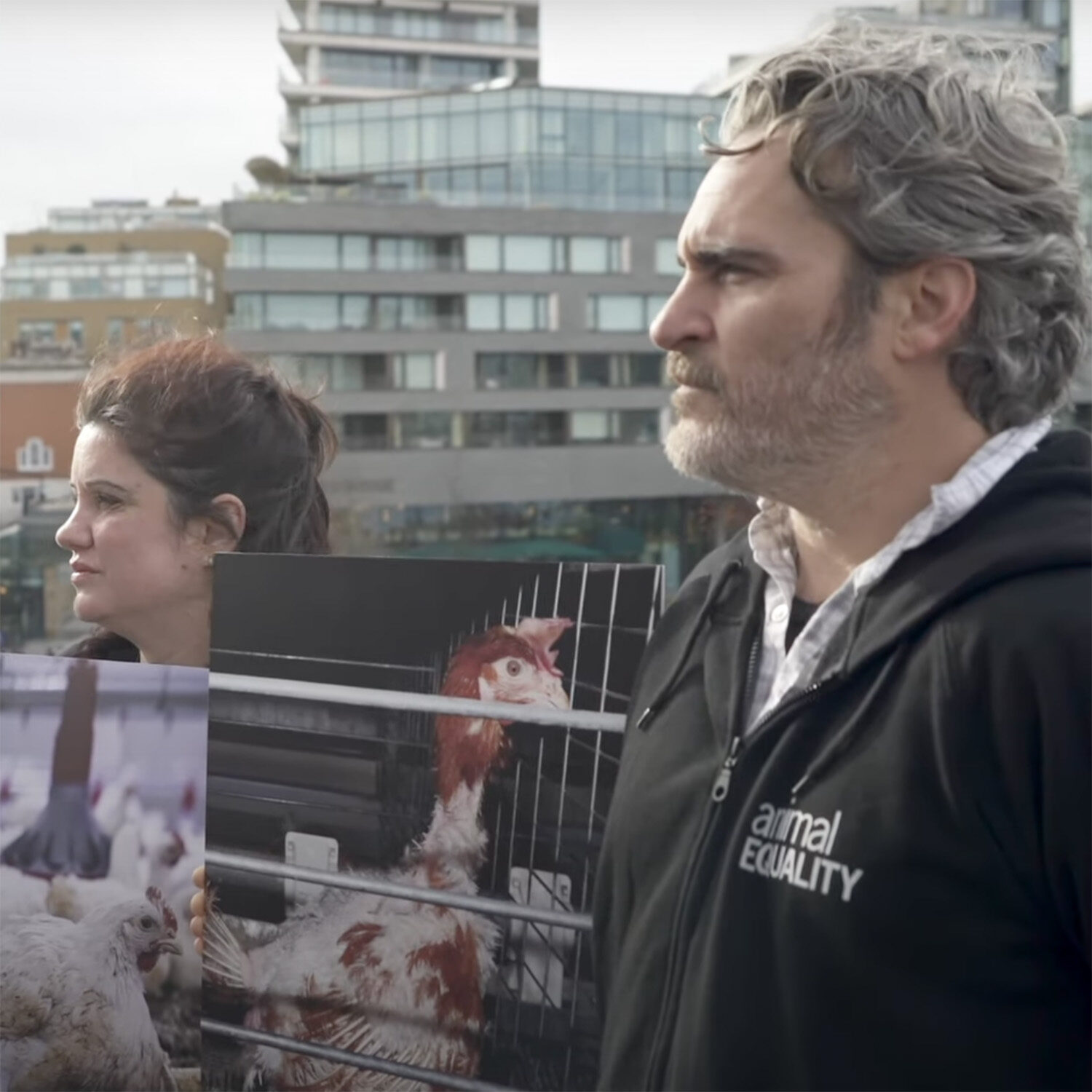 Joaquin Phoenix Joins Animal Equality to Protest Animal Agriculture
---
In a daring action to draw attention to animal agriculture as the leading cause of climate change, Joaquin Phoenix joined Animal Equality on Tower Bridge in London in advance of the 73rd BAFTA ceremony. Phoenix, along with Animal Equality staff and volunteers, unfurled a 390 square-foot banner from the iconic bridge that read "Factory Farming is Destroying Our Planet. Go Vegan" as a plea to the public to break its dependence on animal products.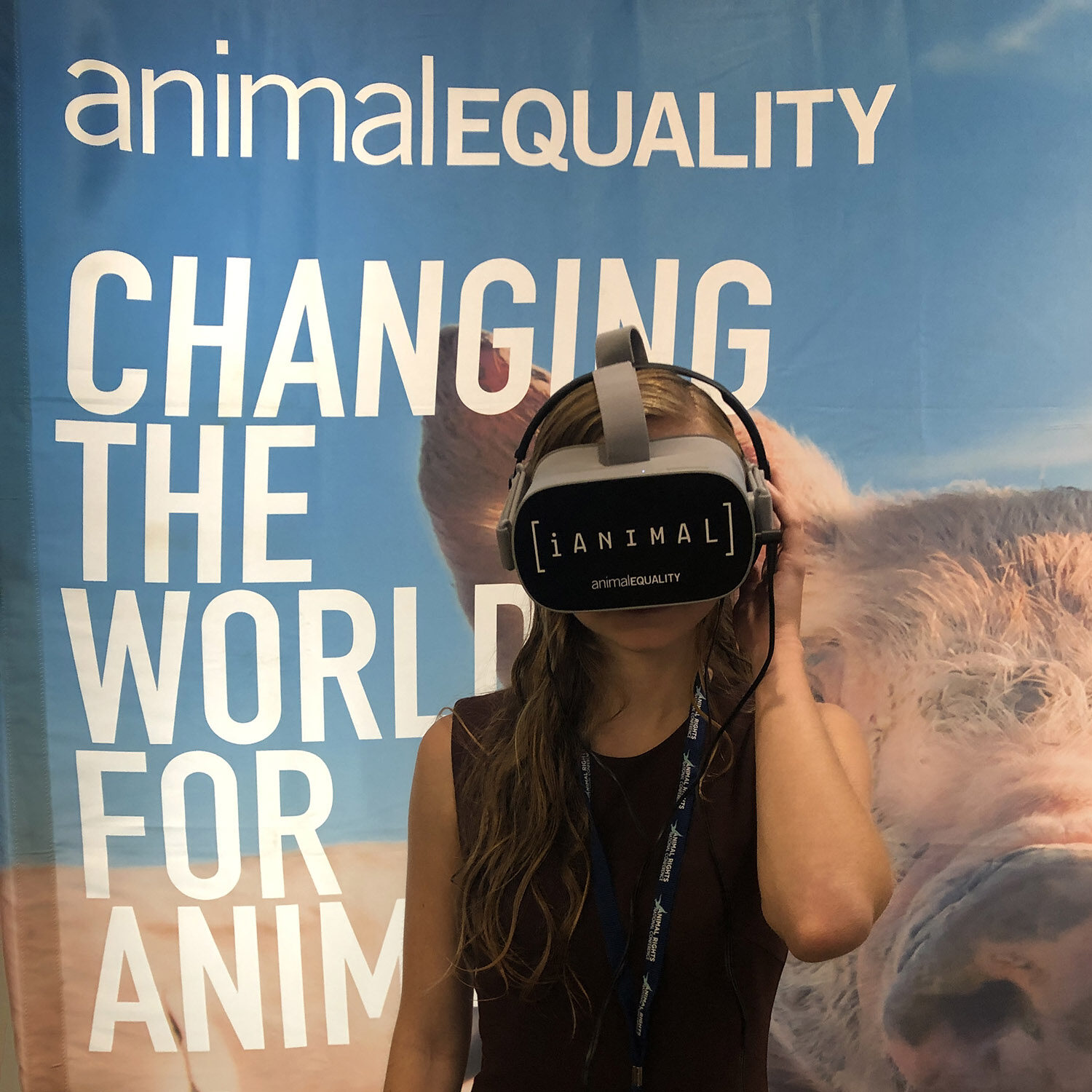 iAnimal is Changing the World
---
iAnimal is a virtual reality project created by Animal Equality that creates a 360 degree, immersive experience in which the viewer is transported inside factory farms and slaughterhouses. Seen by thousands of people all over the world, our volunteers bring the experience to conferences, demonstrations, and schools, sharing the truth of industrial farming with concerned animal allies and changing many hearts and minds.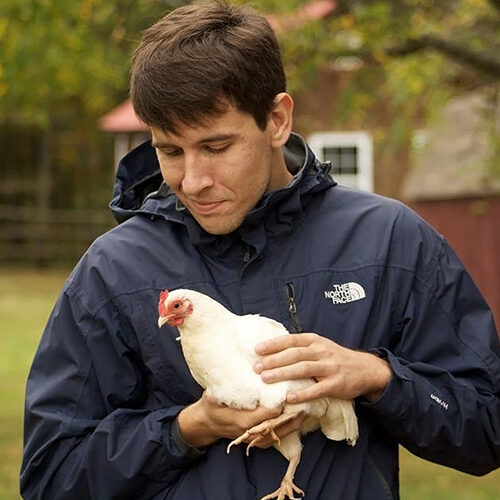 "I have been a volunteer with Animal Equality for several years now, and each time has been a very positive and meaningful experience for me. The team has always expressed gratitude for my help, and since the organization is ranked as one of the most effective animal charities out there, I likewise feel grateful that I'm able to work with them to create a kinder world for animals."
---
Parker