5 Reasons We Love Joaquin Phoenix
---
Joaquin Phoenix is a compassionate animal advocate who is no stranger to using his platform to raise awareness about animal protection issues. Here are just five of the many reasons we love him.
1. Joaquin Phoenix wears his heart, and his compassion for animals, on his sleeve—literally!
At the 2021 Golden Globe awards, Joaquin proudly used his clothing to spread the message that we must fight for a world in which all animals are respected and protected. He sported his favorite Animal Equality hoodie on stage to present an award in front of the Globes' millions of viewers.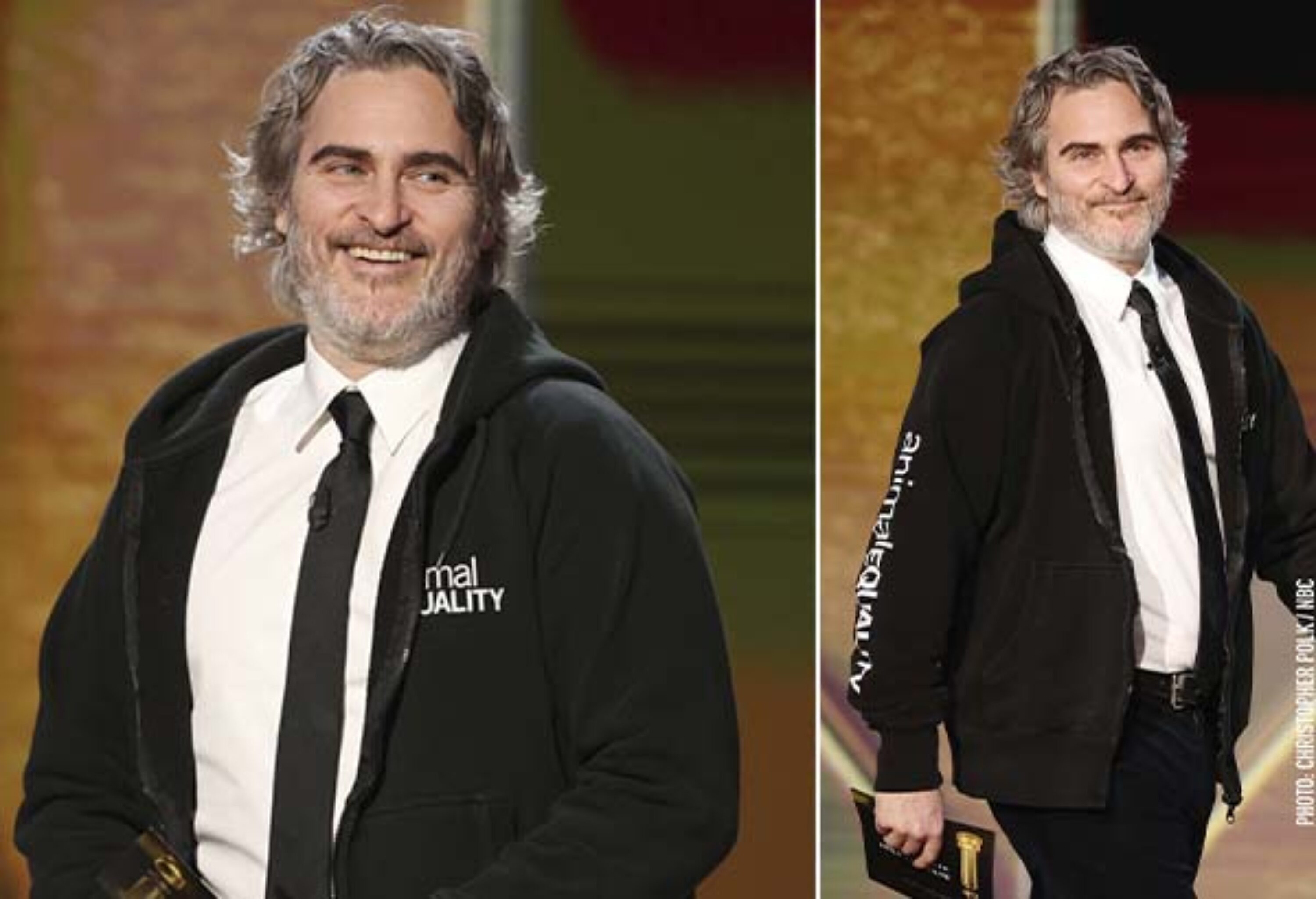 If the Globes had an award for "best dressed," he'd take home the award without question. But that wasn't the first time the activist and actor has been seen wearing his Animal Equality merch. 
2. He protests for animal protection and the environment.
In February of 2020, Joaquin also donned his iconic Animal Equality sweatshirt as he joined Animal Equality in a surprise demonstration on Tower Bridge in London the morning of the 73rd BAFTA (British Academy Film Awards) ceremony. Joaquin and other activists dropped a 390 square-foot banner from the iconic bridge that read "Factory farming is destroying our planet. Go vegan" as a plea to the public to break its dependence on animal products.
"I'm […] encouraging people to learn more about eating plant-based and to make a difference to make whatever personal impact they can on the climate emergency," Joaquin said at the protest. "When you witness the horror that really happens behind closed doors and slaughterhouses to farm animals all over the world, it's impossible not to be affected by it and to realize that we have to do something drastic to stop it. So I'm just doing my part and trying to amplify the voice of these activists that are out every day, doing something, taking action, and the least I can do is take some time off today and come here to talk about this issue."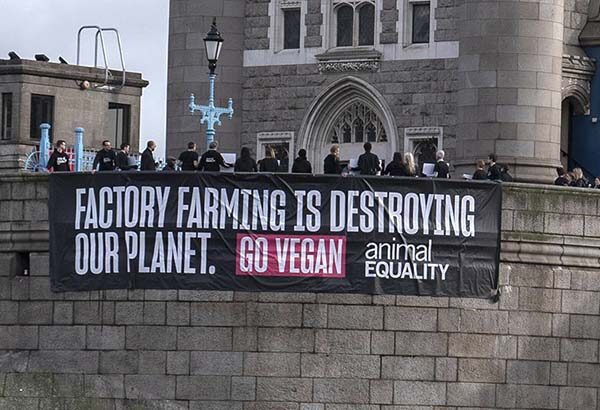 3. Joaquin uses his platform to raise awareness about the cruelty of factory farming.
In one of his most heartfelt and memorable speeches, Joaquin dedicated his Oscars best actor acceptance speech to important issues facing the environment and injustice, including farmed animal exploitation, and specifically, mentioning the cruelty of the dairy industry as an example.
"We're talking about the fight against the belief that one nation, one people, one race, one gender, one species, has the right to dominate, use and control another with impunity. […] We go into the natural world and we plunder it for its resources. We feel entitled to artificially inseminate a cow and steal her baby, even though her cries of anguish are unmistakable. Then we take her milk that's intended for her calf and we put it in our coffee and our cereal."
4. He rescues animals.
Less than two days after his brave Oscars speech criticising the dairy industry, Joaquin rescued a mother cow and her calf, which he named Liberty and Indigo, from a California slaughterhouse. The pair are now living peacefully at Farm Sanctuary.
5. He supports plant-based businesses.
Who doesn't love a good burger? Shortly after accepting his best actor award at the Oscars, Joaquin and Rooney Mara (who's also no stranger in speaking out on behalf of farmed animals) were seen enjoying delicious vegan burgers from Los Angeles local eatery Monty's Good Burger.
Be like Joaquin!
The best way to help animals and the environment is to take Phoenix' lead and go plant-based! Humans can live happy and healthy lives without harming animals. Eating a plant-based diet is also one of the most effective ways we can help animals and fight climate change.
TRY VEGAN TODAY AND GET YOUR OWN ANIMAL EQUALITY HOODIE FROM OUR NEW ONLINE SHOP!
---
---
Most Popular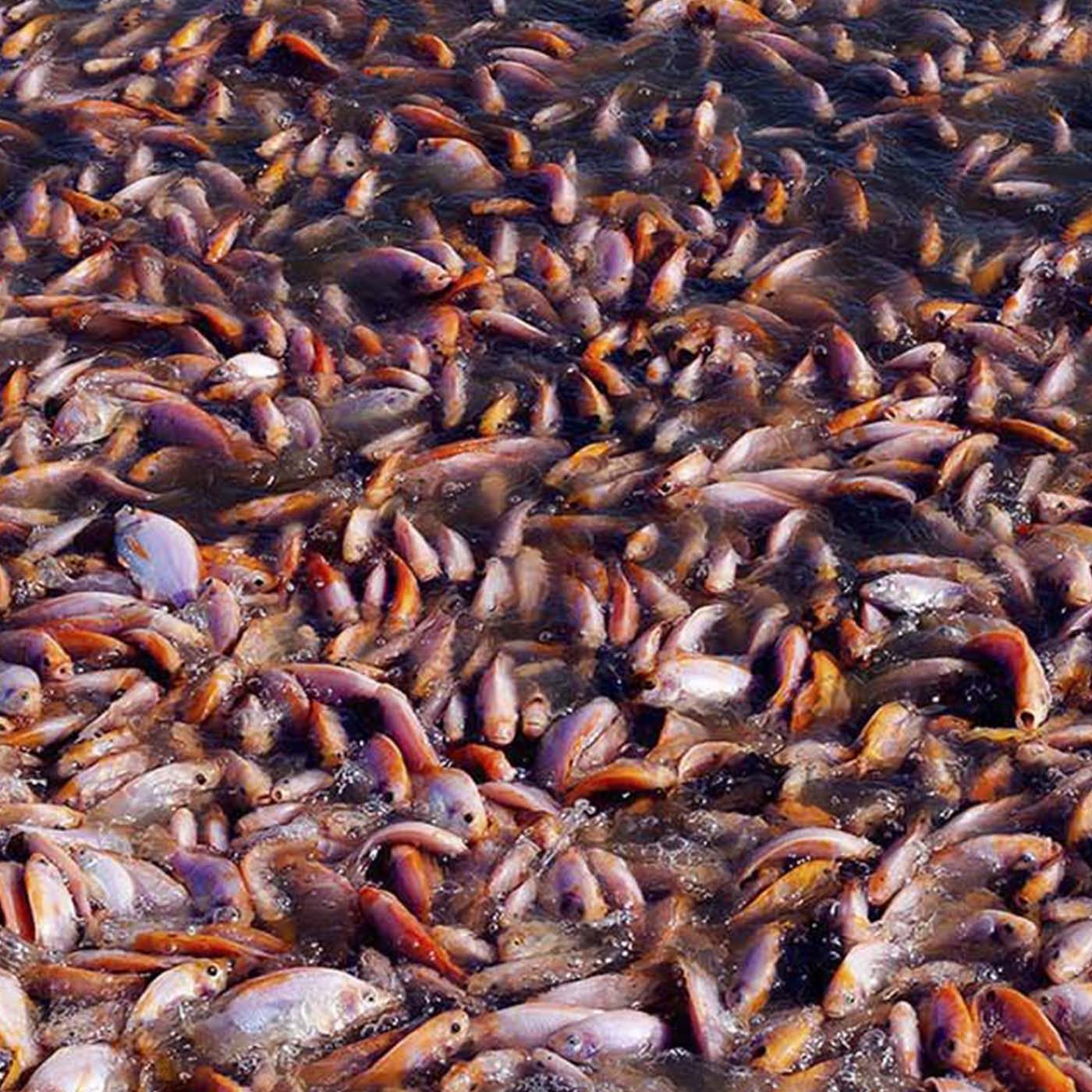 September 30, 2019
---
Whether the fish are wild-caught or from aquafarms, you should never eat fish if you care about the future of the planet. Here's why ...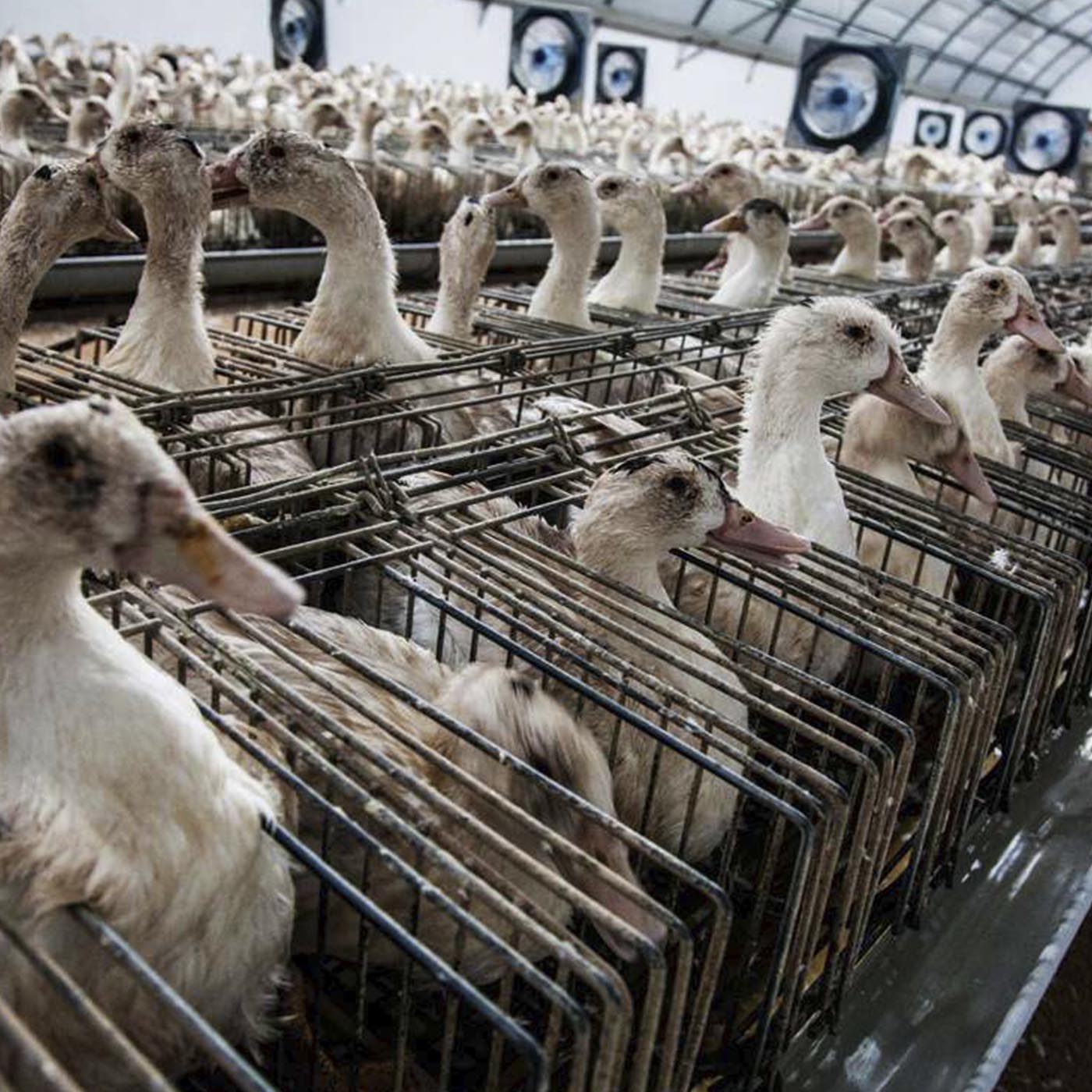 July 26, 2019
---
Foie Gras is a "delicacy" that inflicts such suffering on animals that it's illegal to make it in several countries. Take action to help us end this torture for birds!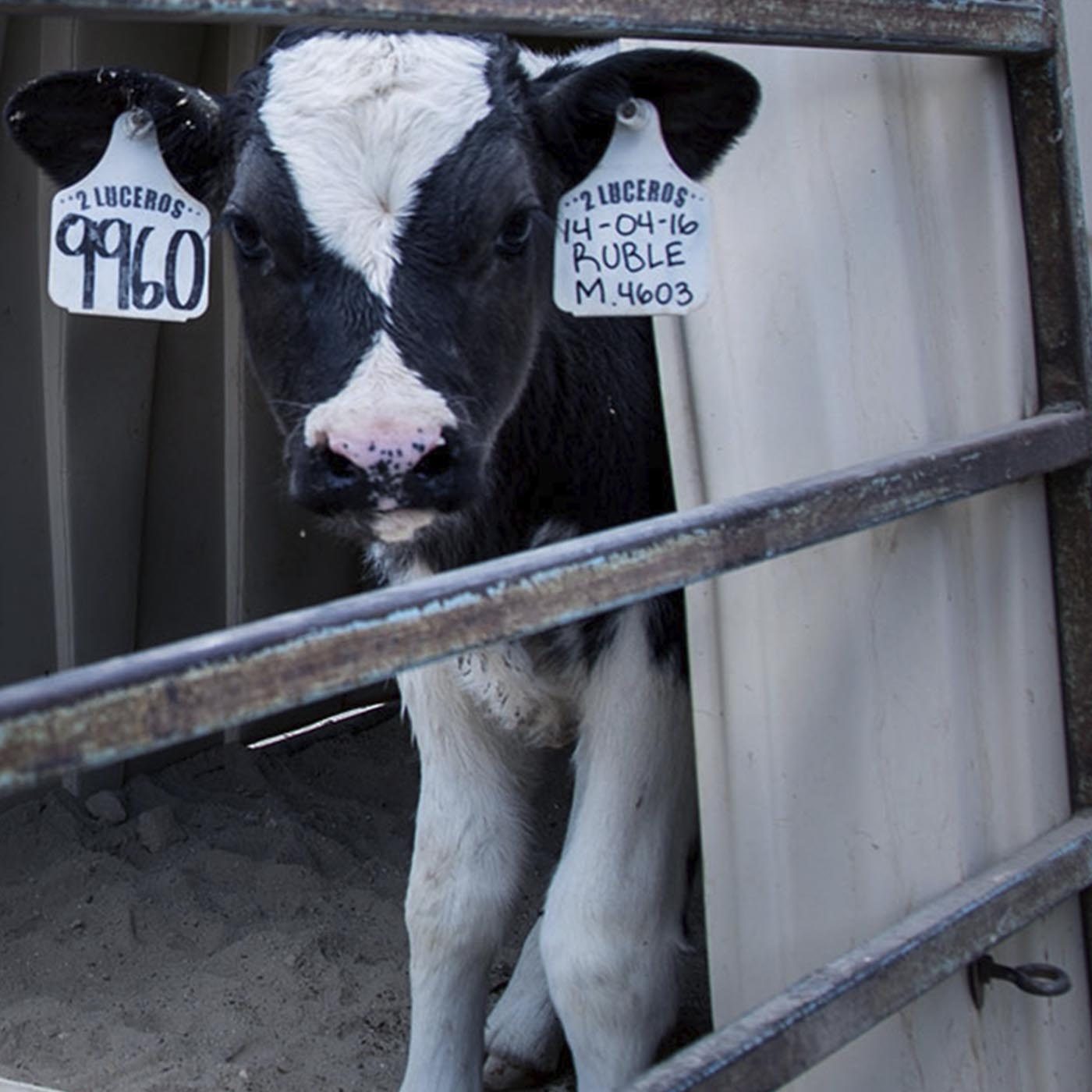 July 9, 2019
---
Cruelty and suffering is inherent in the commercial dairy industry. Here's why, and what you can do to help.