News
Get the latest news and updates from Animal Equality
Animal Equality Joins Demand for Charges Against Meat Processor
Animal Equality joins Animal Partisan in demanding animal cruelty charges against a Wisconsin meat processor, Wilson Farm Meats.
February 22, 2023
Updated: April 19, 2023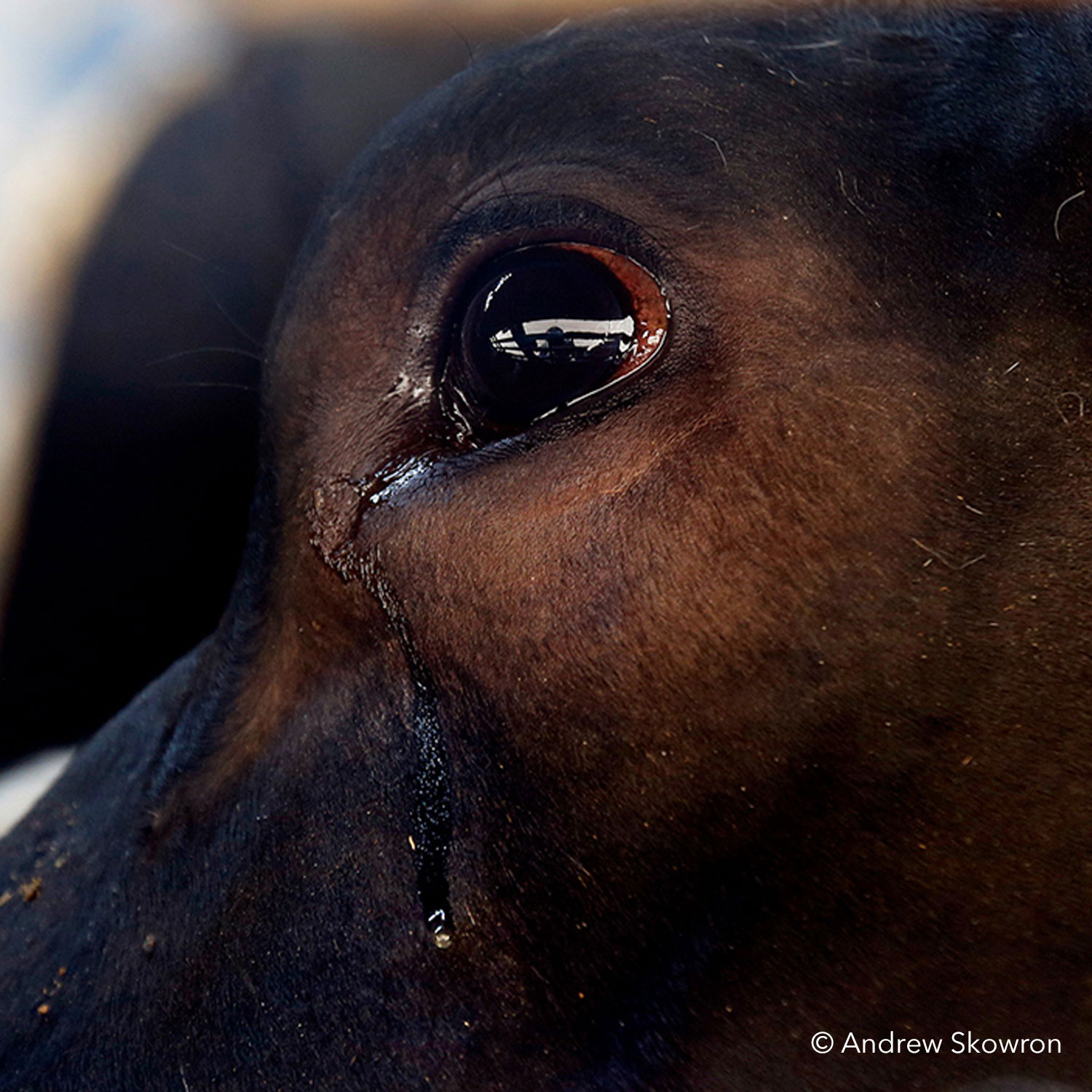 On February 15th, Animal Equality and Animal Partisan asked the Walworth County, Wisconsin District Attorney to file animal cruelty charges against an Elkhorn meat processor and its General Manager. In a letter filed by the national animal advocacy groups, Animal Equality and Animal Partisan, the groups urge District Attorney Zeke Wiedenfeld to pursue criminal charges against Wilson Farm Meats and the company's General Manager, Justin Corman, for abusing a steer while forcing him into restraint for slaughter.
The request stems from an incident that occurred at the company's Elkhorn slaughterhouse on March 9, 2022. The event was observed and documented by a United States Department of Agriculture ("USDA") inspector, who observed Corman shouting and cursing at a steer while twisting his tail to force him into the stunning restraint for slaughter.
According to the USDA inspector, the steer was vocalizing loudly in pain with his tongue hanging out and his eyes bulging as Corman twisted the animal's tail. The inspector reported that Corman stopped the abuse when he noticed he was being watched, but when the inspector stepped away, they heard the animal vocalize again in pain and upon examination of the carcass, discovered the steer's tail was bloody and broken.
The USDA temporarily suspended operations at Wilson Farm Meats after the incident for violating federal law regarding the welfare of animals at slaughter.
The request for criminal charges comes just weeks after a Wisconsin university published a study highlighting the prevalence of tail twisting and broken tails. In the December 30, 2022 study, researchers from the University of Wisconsin–River Falls' Department of Animal Food and Science found that a staggering 46% of cows at one dairy farm studied had broken tails. The study, published in the official journal of the American Dairy Science Association, noted that "[t]ail injuries can cause substantial pain and distress" and suggested further research into the welfare implications and prevention of broken tails.
The treatment of animals used for food is hidden behind the walls of slaughterhouses and only rarely comes to the public consciousness. But here, we have the words of a federal inspector who witnessed cruelty firsthand and explained in great detail how Wilson Farm Meats' treats animals when no one is looking. The abuse of a helpless animal during his final moments before slaughter is unconscionable and demands criminal punishment.

-Will Lowrey, Legal Counsel for Animal Partisan
In their letter, the animal advocacy groups assert that Wilson Farm Meats' and Corman's actions violated Wisconsin's animal cruelty law which punishes anyone who causes unnecessary or excessive pain or injury to an animal. Violation of Wisconsin's animal cruelty law carries penalties ranging from fines of up to $10,000 and/or incarceration ranging from nine months to three and a half years.
Abusing an animal in order to 'get the job done' is unacceptable – and criminal. When an employee of a company – especially a high-level employee like Corman – commits a crime in the course of their job duties, the Wisconsin Supreme Court has said the company itself may be prosecuted. Wilson Farm Meats must be held accountable for the treatment of animals in its operations. That is the surest way to prevent animal cruelty in the future.

-Sarah Hanneken, Legal Counsel for Animal Equality
Holding Companies Accountable for Animal Cruelty
The letter filed by Animal Equality and Animal Partisan, comes just a couple of weeks after the organizations filed a criminal complaint against a major turkey producer for animal abuse.
The complaint stems from a 2021 PETA undercover investigation that showed Plainville "catch crews" routinely kicking, stomping, throwing, beating, and choking turkeys being loaded onto trucks for slaughter.
The animal advocacy groups allege that Plainville Farms commanded and recklessly tolerated this criminal conduct and that it was done on behalf of the corporation. Therefore, the company itself should be held liable for the cruelty that happened under its watch.
Animal Equality and Animal Partisan are asking the Adams County District Attorney to charge Plainville Farms with multiple counts of animal cruelty, which could subject the corporation to thousands of dollars in fines.
These complaints are part of Animal Equality's efforts to hold companies accountable for animal abuse.
Animal Equality has completed over 820 investigations—all uncovering acts of cruelty. It's clear that animal abuse on factory farms and in slaughterhouses is systematic.
In the majority of cases, workers engage in abuse above and beyond slaughtering the animals, whether for entertainment or out of frustration. Those who don't participate are mocked, ridiculed, and threatened with termination by their supervisors.
The corruption doesn't end there. These investigations show further evidence that corporate leaders are fully aware of these abuses and do nothing to stop them. And with almost no government oversight and billions of dollars at their disposal, these meat, dairy, and egg corporations are rarely held accountable.
Animal Equality will continue to demand better for animals by putting the law on the side of animals and pursuing criminal charges when abuse is uncovered.
How You Can Help End Animal Abuse
Meat, dairy and eggs are never cruelty-free but you can be! The most effective way you can help end the abuse of farmed animals is by choosing plant-based alternatives. With every plant-based meal you make and every animal-free alternative you choose, you are building a more compassionate future for animals on factory farms.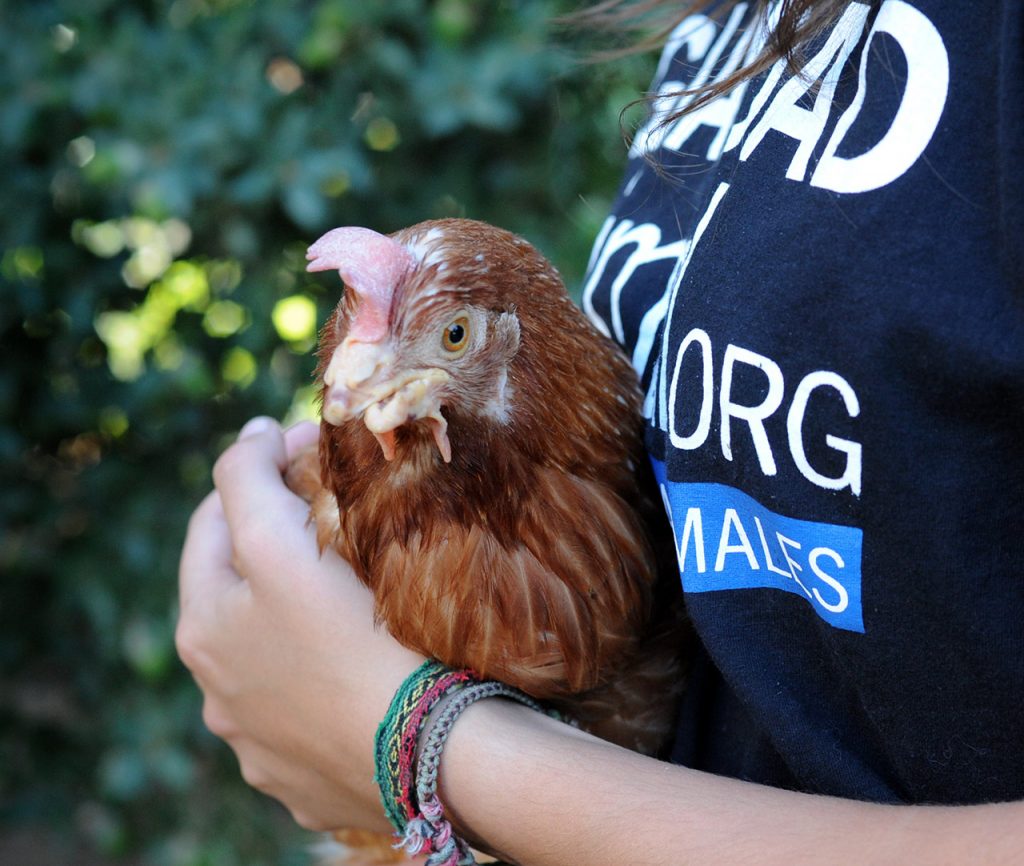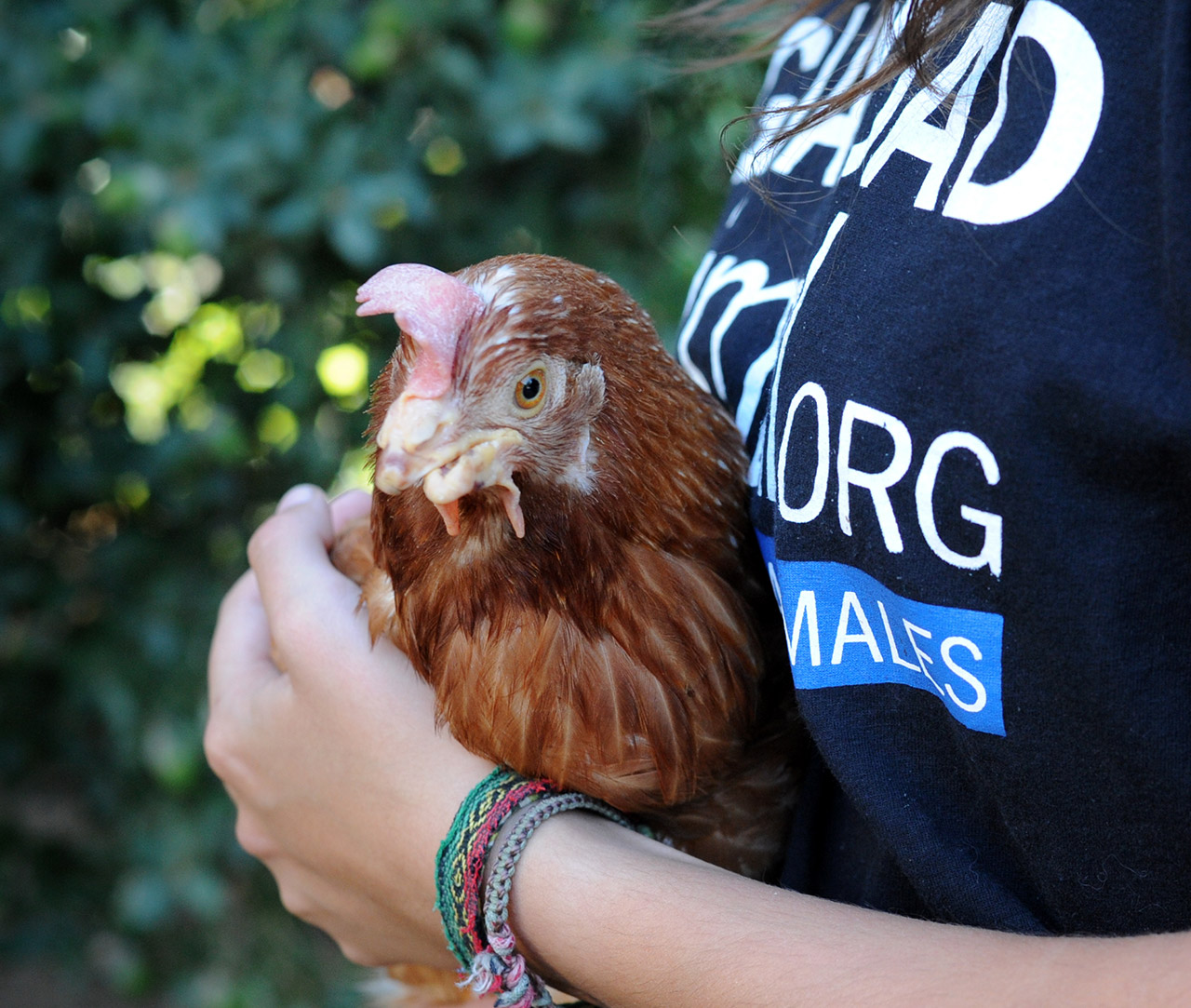 LIVE KINDLY
With rich emotional lives and unbreakable family bonds, farmed animals deserve to be protected.
You can build a kinder world by replacing animal food products with plant‑based ones.
---
Latest News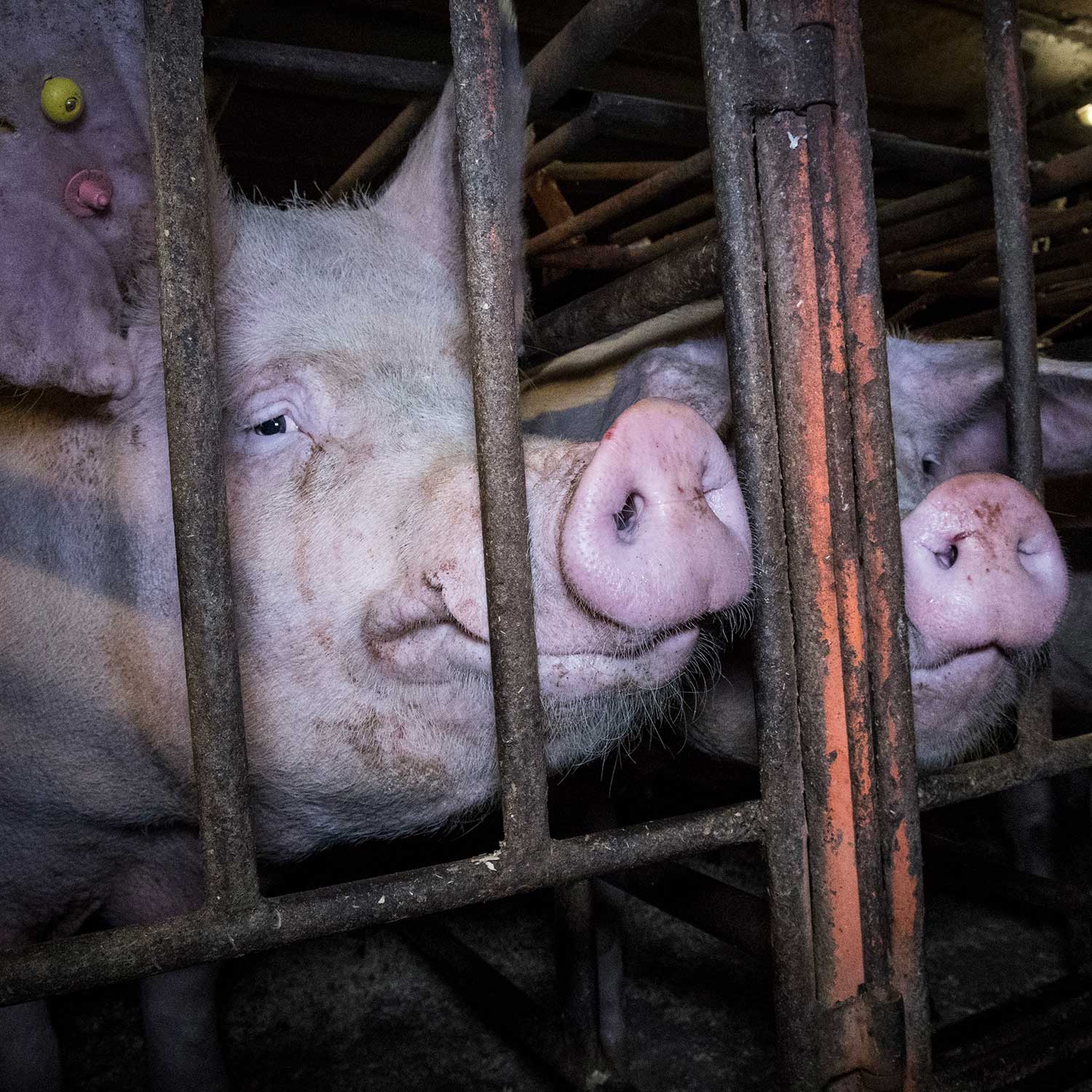 September 20, 2023
---
As the meat industry continues its efforts to undo animal protection laws throughout the United States by attempting to pass the EATS Act, Animal Equality joins the strong opposition to fight back.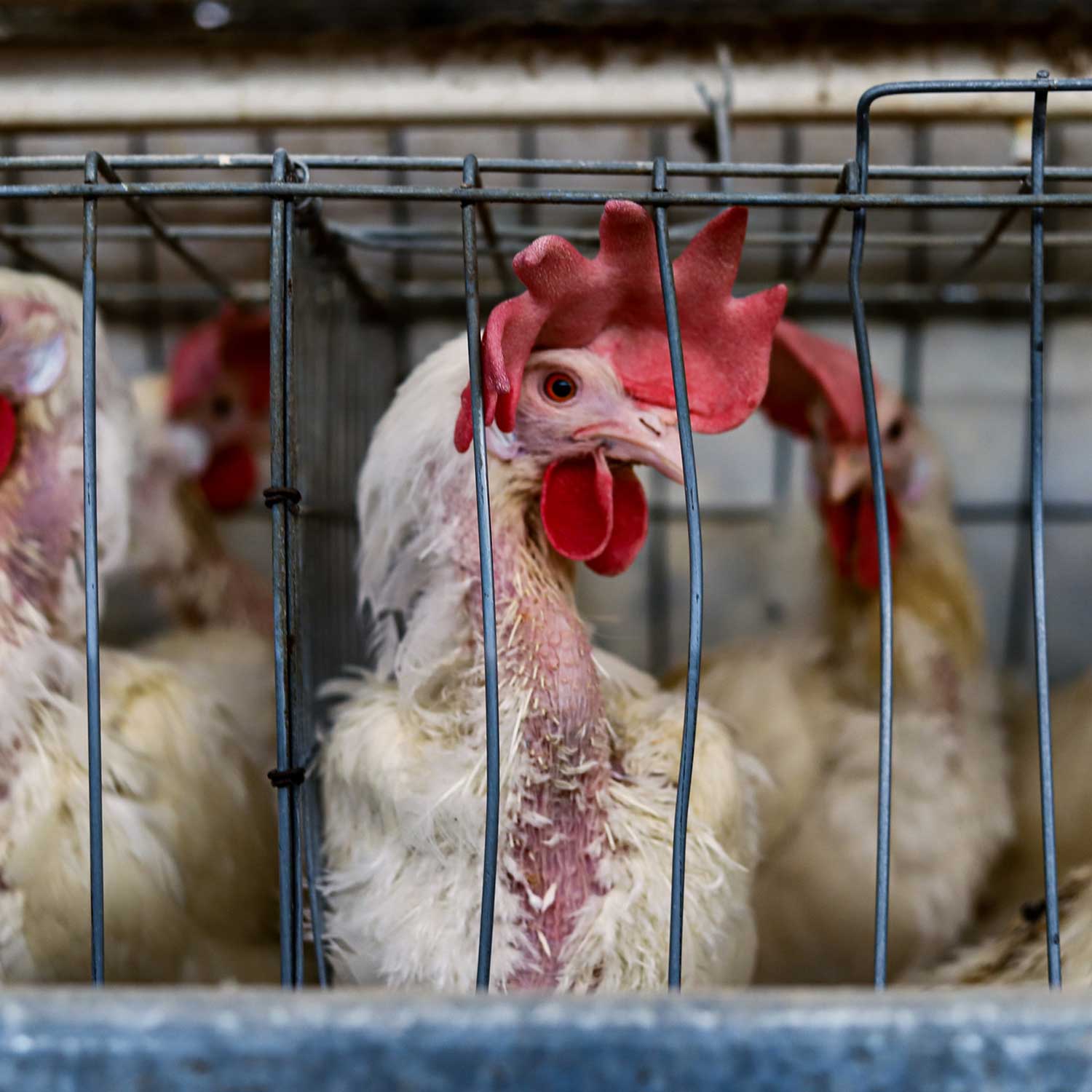 September 20, 2023
---
Two years back, the European Commission unveiled a bold vision: to eliminate the use of cages in animal agriculture. But when European Commission President Ursula Von der Leyen outlined the Commission's plans for 2024 earlier this week, viewers were struck by her silence on farmed animal issues altogether.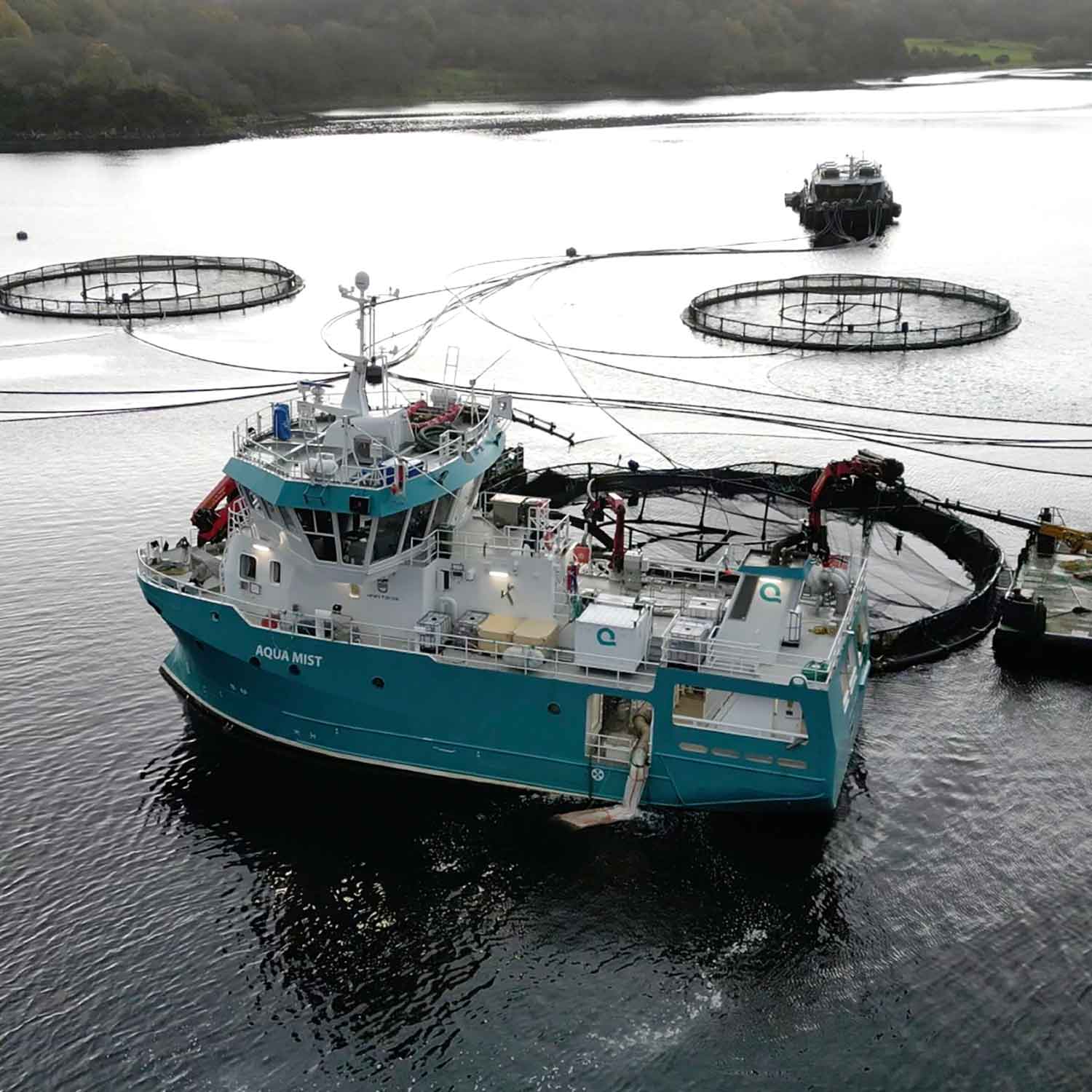 September 18, 2023
---
Last year, the BBC featured footage from an Animal Equality dairy investigation on its Panorama program; now, the world-renowned news network has once again showcased new footage supplied by Animal Equality. This investigation illustrated the suffering of salmon on Scottish fish farms.