News
Get the latest news and updates from Animal Equality
Nationwide Protests Raise Concern for Pigs in Denny's Supply Chain
Animal Equality's Denny's campaign came to head this month as nationwide protests broke out across the U.S. Advocates were heard loud and clear as they chanted across the country, "Pigs don't belong in cages."
August 1, 2023
Updated: August 19, 2023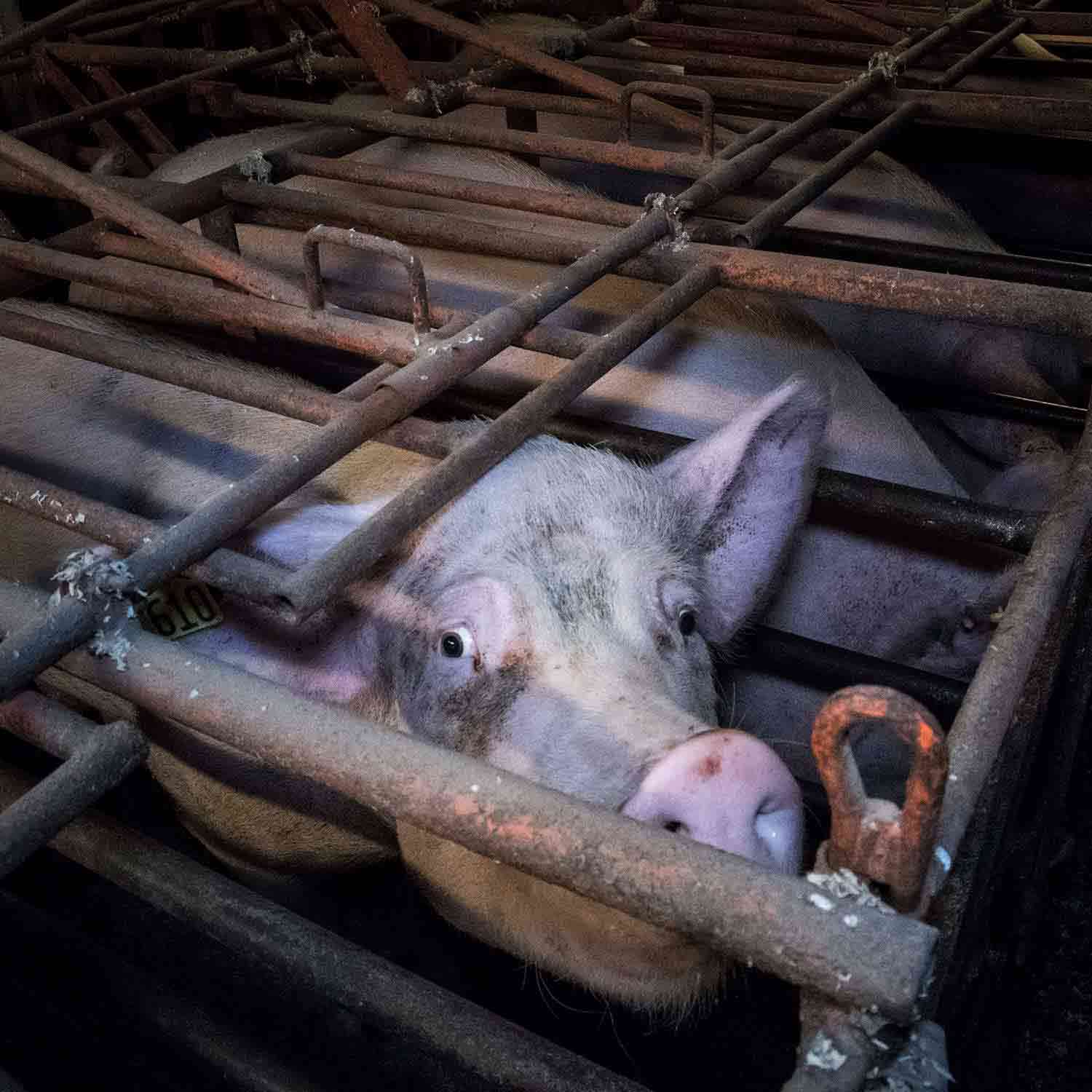 This past January, Animal Equality launched a nationwide campaign against Denny's to call on the company to follow through on a decade-old commitment to end the use of crates for pigs in its supply chain. The campaign came to a head this month as protests broke out at various Denny's locations across the U.S. The voices of dozens of advocates were heard loud and clear as they chanted across the country, "Pigs don't belong in cages."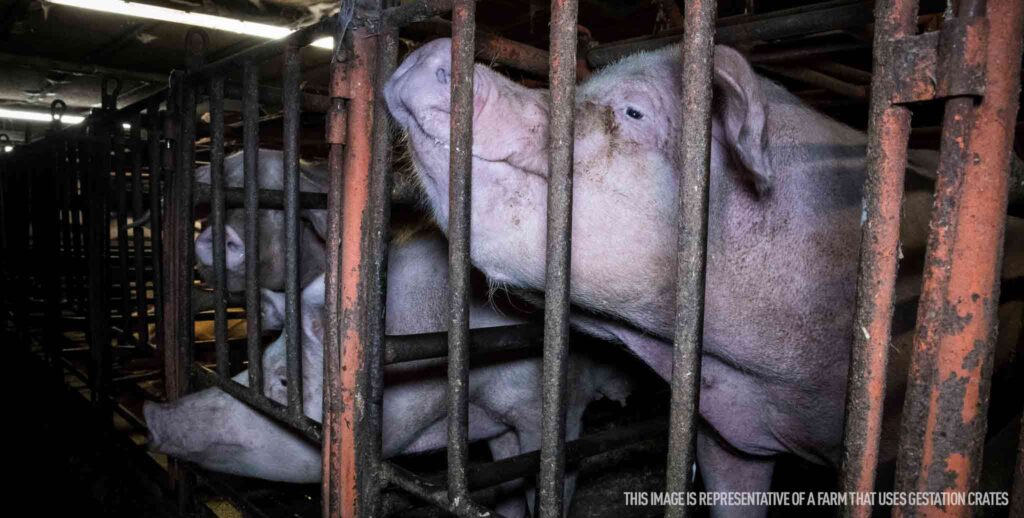 As Denny's continues to ignore this animal cruelty, their lack of acknowledgment or action only fuels our determination to continue fighting. 
Empowering Change: The Value of Denny's Protests
The suffering of mother pigs in Denny's supply chain has not gone unnoticed by passionate animal protectors who are working to hold the multi-million dollar company accountable. Throughout the month of July, advocates rallied under the banner of Animal Equality, demonstrating their unwavering support for the cause.
On July 1st, two protests were held in Raleigh, North Carolina, and in Conway, Arkansas, where individuals held posters outside their local Denny's. Passionate demonstrators held powerful signs with messages like "Denny's: Always Open for Cruelty" and "Stop this Abuse," urging the restaurant chain to take a stand against the suffering of mother pigs.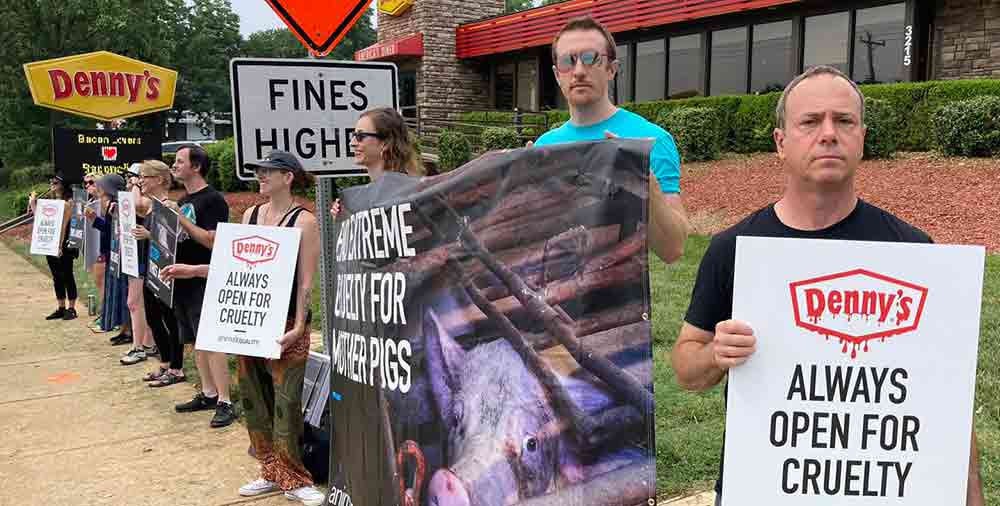 The fight didn't stop there. On July 15th, an even larger protest took place in Chicago, Illinois where even those who passed by joined in support. Standing united against animal cruelty, advocates gathered along a crowded highway holding their signs high. As cars passed by, the demonstrators received supportive beeps, further demonstrating the growing public concern for the protection of animals in the food industry.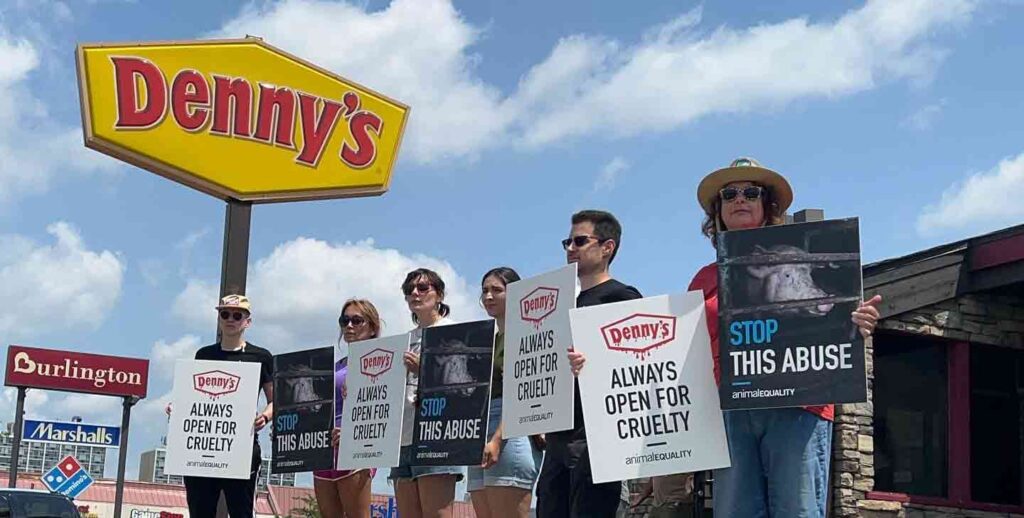 Our most recent and largest protest took place on July 30th in Los Angeles, California, where more than 30 individuals gathered outside Denny's, attracting the attention of diners. 
Among the protestors, Animal Equality's President and Co-founder, Sharon Núñez, delivered an impassioned speech. She eloquently emphasized the urgency of our mission to end animal cruelty and the responsibility of corporations like Denny's to ban some of the worst practices in factory farming.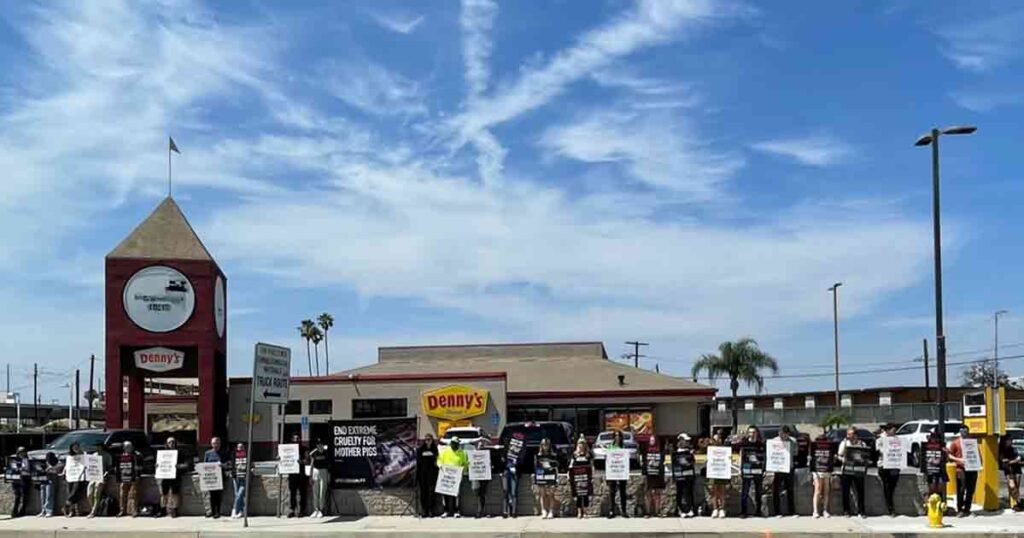 Why Gestation Crates Are Inhumane 
Over a decade ago, Denny's had pledged to eliminate gestation crates for pregnant pigs. Trapped in filth and despair, the pregnant pigs have very limited space, often only able to move a few inches in any direction. These tiny metal enclosures measure 7 feet by 2 feet, confining mother pigs in a space barely bigger than their own bodies.
The consequences of gestation crates are deeply distressing for the pigs, as backed time and time again by animal welfare experts and scientists. These intelligent and social animals experience immense stress and frustration. Coping with their confinement, some pigs resort to biting the metal bars of the crates or even banging their heads against them.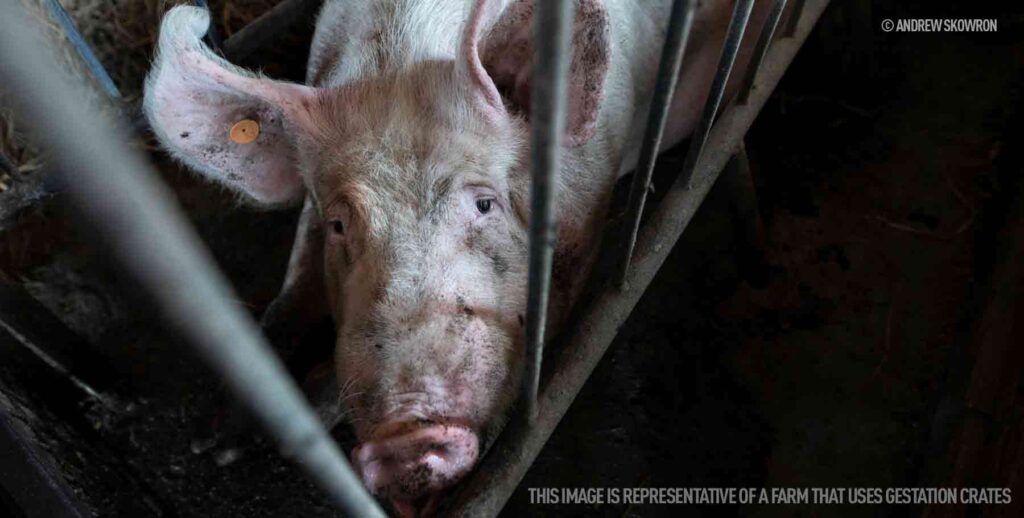 Denny's Stands on the Wrong Side of History
In recent years, significant progress has been made in banning gestation crates with major companies committing to removing them from their supply chains. Recognizing the ethical concerns, 10 US states have already taken a stand against gestation crates. Their use has been outlawed in Arizona, California, Colorado, Florida, Maine, Massachusetts, Michigan, Ohio, Oregon and Rhode Island – as well as in the United Kingdom and Sweden.
Animal Equality's corporate campaigns and the support of advocates have played a crucial role in advocating for farmed animal protection leading to successful campaigns against Compass Group, Delaware North, and Conagra, resulting in pledges to ban gestation crates.
Additionally, the U.S. Supreme Court recently upheld California's Proposition 12 (Prop 12), which sets minimum space requirements for animals on factory farms and mandates certain products sold in California to meet these welfare standards, even if imported from other states.
In 2012, Denny's vowed to eliminate gestation crates from their operations. However, despite the growing awareness and public concern over the inhumane treatment of mother pigs, Denny's response has fallen short of expectations. While the company initially reported that approximately 30% of their breeding pig population had transitioned to group housing, a move that appeared to be a step in the right direction, they have since abandoned their commitment entirely.
Instead of fulfilling their promise to improve welfare standards, Denny's has chosen to erase its pledge from its website altogether and instead has been promoting a new menu called "Baconalia" which has a variety of bacon-focused dishes. As an added promotion, they recently distributed free bacon strips to their Reward Members. 
Denny's continued avoidance of the concerns of its customers and advocates places the burden of responsibility on the pregnant pigs trapped inside tiny metal cages.
Take Action: Support Mother Pigs
Across the country, the rising support of Animal Equality's Denny's campaign is impossible to ignore. People from all walks of life are expressing their discontent with the company's allowance of animal cruelty and demanding change.
For those who couldn't physically attend the protests this month, Animal Equality offered an alternative path to make a difference within the "Week of Action" against Dennys.
Thousands of supporters sent emails to Denny's executives to share their disappointment with the abandoned promise and took to social media to ask for concrete plans from the company to eliminate crates once and for all. Over 156,000 people have viewed our Denny's campaign video to learn more about this continued abuse in the company's supply chain:
You can stand up for mother pigs with us. Help convince a major American brand to end the cruel practice of caging these animals. 
Here are five actions you can take to hold Denny's accountable for their broken promise:
Email Denny's Executives: Visit Animal Equality's campaign page and send a quick email to top leadership at Denny's expressing your concern about the animal abuse they allow. Feel free to use the provided template or write your own heartfelt message.
Comment on Social Media: Use the power of social media to raise awareness about this injustice. Leave comments on Denny's Facebook, Instagram, and Twitter pages, urging them to stop using cruel gestation crates for mother pigs. 
Call Your Local Denny's: Reach out to your nearest Denny's location and ask to speak with a manager. Express your disappointment about the company's support of caging pregnant pigs and request that they share your concerns with the owner.
Leave A Negative Review: If possible, leave a 1-star rating and a negative comment on platforms like Yelp, TripAdvisor, or Facebook. Highlight Denny's authorization of caging animals and consider attaching an impactful photo to your review.
Join Our Love Veg Movement: By reducing or eliminating meat, dairy, and eggs from your diet, you can actively contribute to ending this cycle of suffering! Join us on the Love Veg journey today.
---
Latest News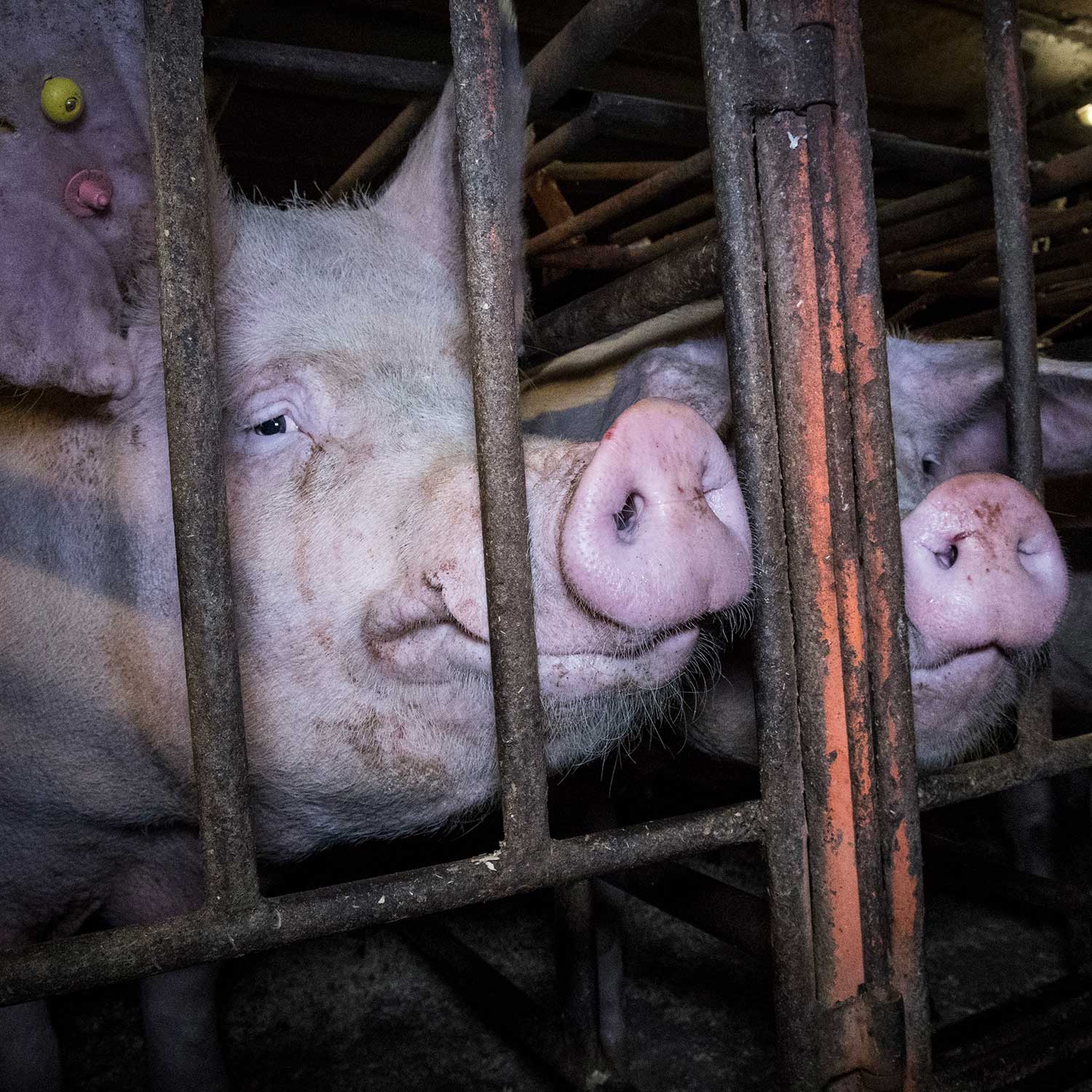 September 20, 2023
---
As the meat industry continues its efforts to undo animal protection laws throughout the United States by attempting to pass the EATS Act, Animal Equality joins the strong opposition to fight back.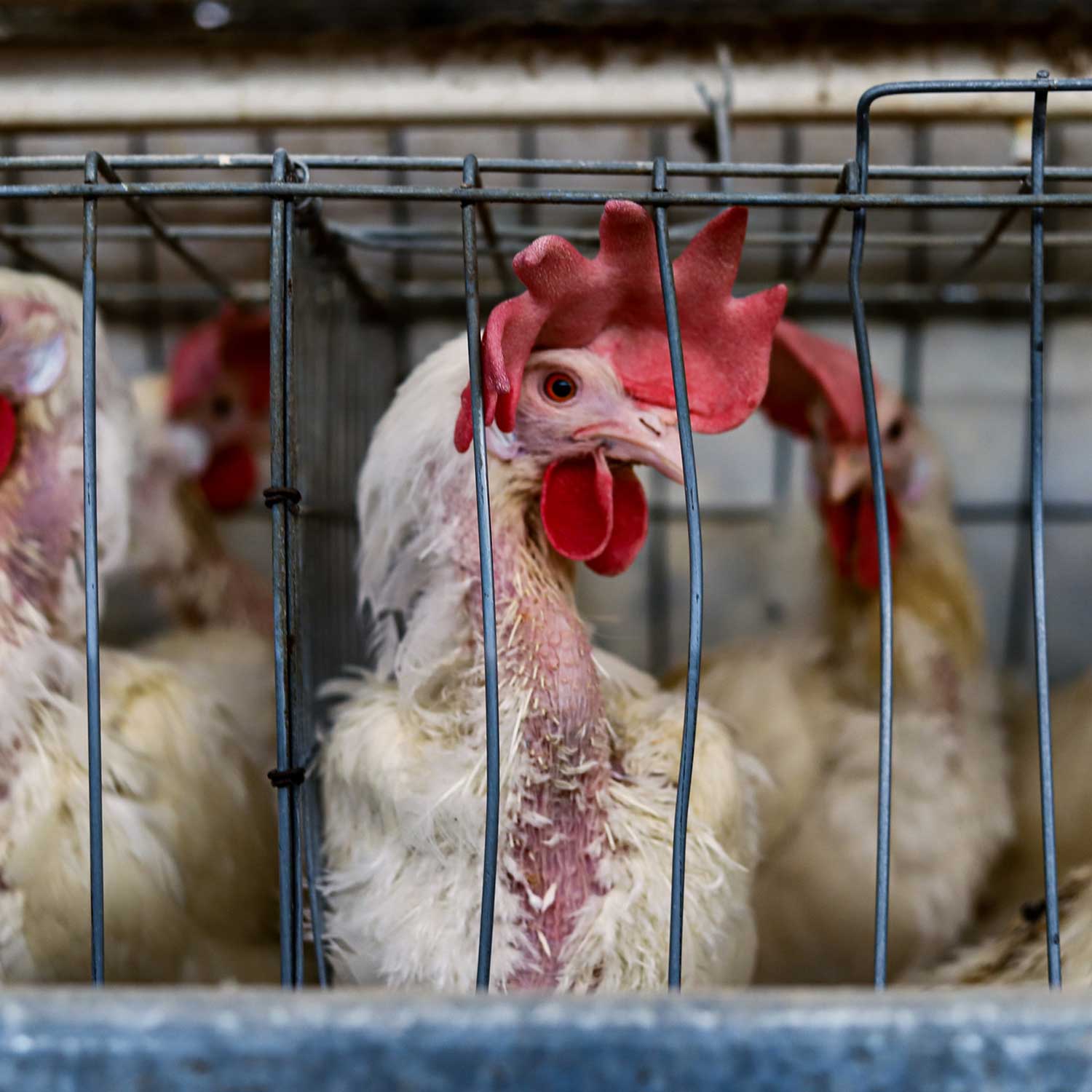 September 20, 2023
---
Two years back, the European Commission unveiled a bold vision: to eliminate the use of cages in animal agriculture. But when European Commission President Ursula Von der Leyen outlined the Commission's plans for 2024 earlier this week, viewers were struck by her silence on farmed animal issues altogether.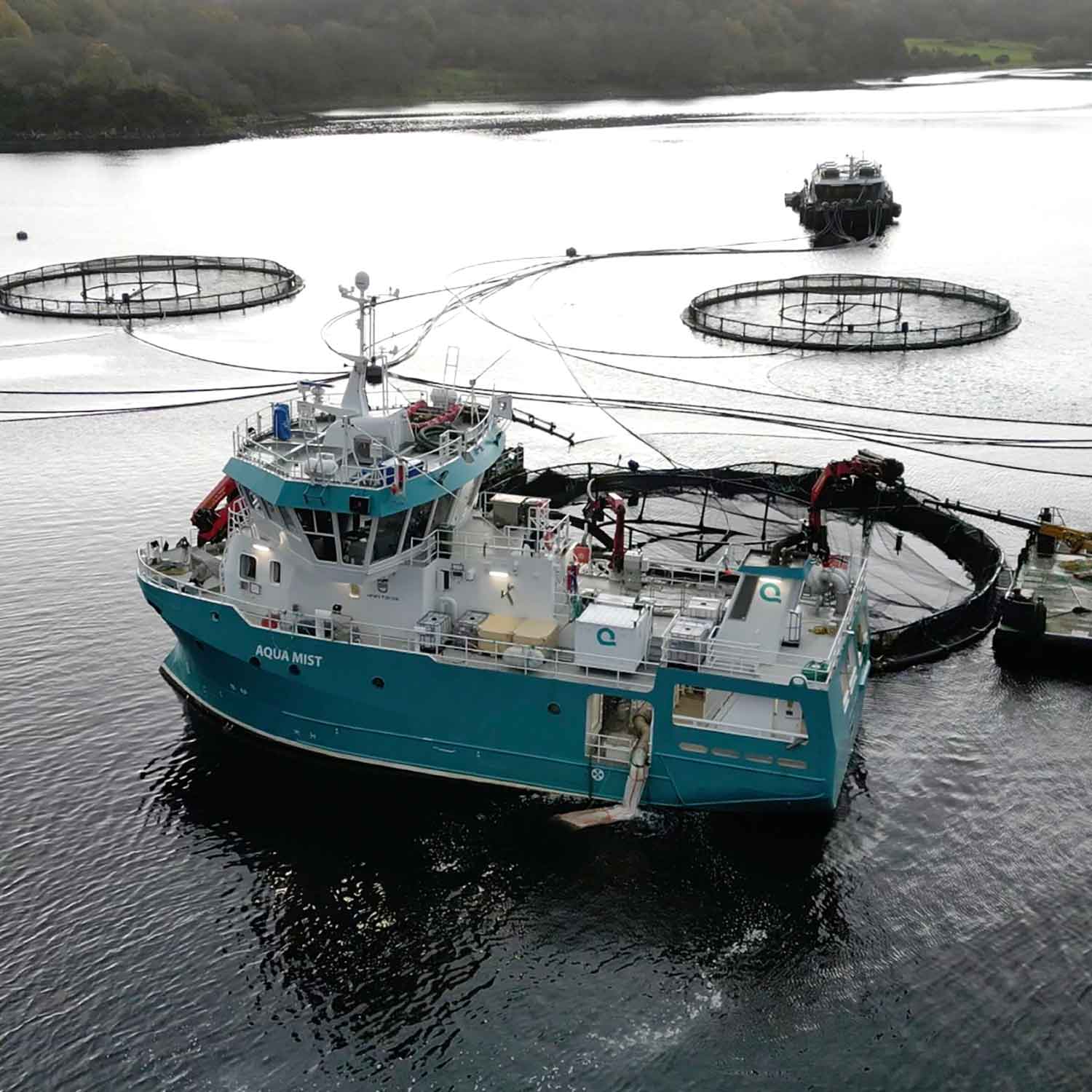 September 18, 2023
---
Last year, the BBC featured footage from an Animal Equality dairy investigation on its Panorama program; now, the world-renowned news network has once again showcased new footage supplied by Animal Equality. This investigation illustrated the suffering of salmon on Scottish fish farms.