Animal Equality's Year in 11 Images
December 30, 2015
What a year! 2015 has been an incredible year in which we have worked tirelessly for animals. If we were to include every single detail, you'd have to spend 2016 reading it. We will not do that to you, of course.
So we thought it would be best summarized with 11 images that speak for themselves. Everyone knows that a picture is worth a thousand words. Well, imagine 11.
1. Virtual Technology in the service of the animals: a life changing experience.
2015 was the year in which we introduced virtual technology in the defense of animals. This pioneering project offers a unique experience: virtually turns people into farm animals. Very soon, you will experience life through the eyes of an animal.
2. We reached over 3 million followers on Facebook!
Over 3 million followers on the most famous social network of the world, amazing! We are the NGO with more supporters in Spanish and our English page has approximately 900 thousand followers. We have turned animal protection into a matter of first order in Spain and Latin America. Thanks for following us!
3. 580,000 signatures against the cruel trade of meat and skins of cats and dogs
In one of our biggest collection of signatures to date, we received the massive support of citizens asking the Chinese government to create an animal protection law that prevents this brutal trade.
In this campaign, Animal Equality receives the collaboration of Chinese activists who are also speaking out for the dogs and cats in the country.
4. Animal Equality and Veganuary join forces and work together
Veganuary is a global campaign encouraging people to try a vegan diet during January. By providing information and support, 115 participants from different countries are making veganism accessible, easy, and enjoyable.
Imagine what we can do for animals by working together. So far, over 10,000 people have already pledged to try to eat vegan in January 2016. Do you dare to try?
5. We are chosen as one of the most efficient animal protection organizations in the world
The American organization Animal Charity Evaluators (ACE) conducts annual evaluations of animal protection organizations worldwide.
In 2015 we were already elected, in 2016 we will repeat. We want to save as many animal lives as we possibly can. After the evaluation, ACE concludes that for every dollar donated to Animal Equality, 13 animals are saved from a life of misery and suffering.
6. Fourth investigation in China on the trade of meat and skins of dogs and cats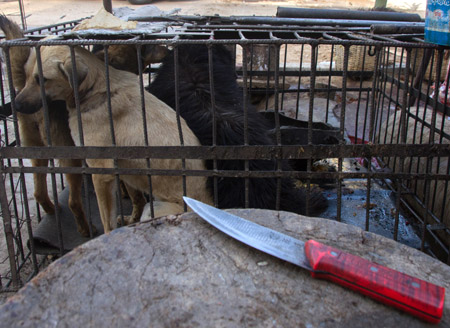 Animal Equality's investigators, with the assistance of local activists, have infiltrated the Chinese dog and cat fur industry in several regions across the country and have uncovered the cruelty behind it. This is the fourth investigation that the organization has carried out in this industry. Millions of people worldwide who have seen the investigation through the media have pressured the Chinese government to ban them.
7. We exposed the animal abuse in Spanish chicken hatcheries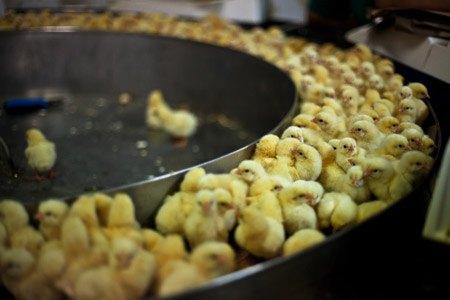 Our investigators worked very hard to bring to light information that the chicken meat industry has carefully hidden from consumers.
The video of this investigation is called Their First Day. It has already been seen by over 205,000 people on Youtube and the investigation has reached more than 15 million people through the media. It was the first time in Spain that images of this industry were obtained.
8. Investigation in two German farms producing "organic" eggs
Our investigators visited two farms in northern Germany that housed up to 30,000 laying hens.
One of the farms supplies eggs to "Deutsche Frühstücksei GmbH", the largest producer of Germany and one of the largest in Europe which supplies major supermarkets and retail chains. The investigation has reached millions of people through the German media.
9. Investigation on the popular bullfights in Spain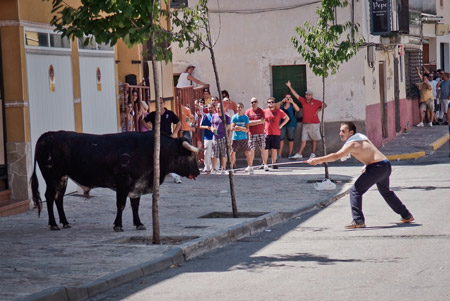 We rode part of the geography to show society the brutality of bullfights in Spain. Blood Fiestas campaign was widely covered by the media and the video has been seen by over 33,000 people.
And the good news is that the European Parliament held a vote to contemplate stop subsidizing bullfighting in Spain.
10. We have shown in the streets of different cities around the world the reality that is hidden from us.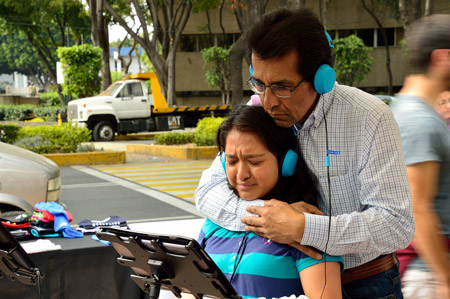 Getting to the heart of people worldwide and bringing the voice of the animals even further. Informing and helping people to take steps towards a more compassionate and sustainable diet.
Preparing for 2016 in which the protection of animals reaches every corner where an animal is suffering.
11. Animal Rights National Conference in Washington, DC.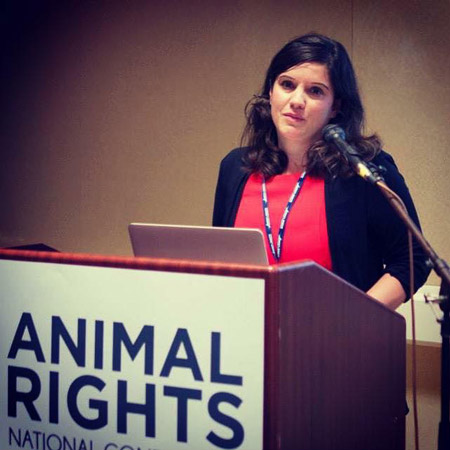 International Directors and co-founders of Animal Equality, Sharon Nunez and Jose Valle gave conferences in one of the most important meetings of animal protection in the world, the Animal Rights National Conference in Washington, DC.
---