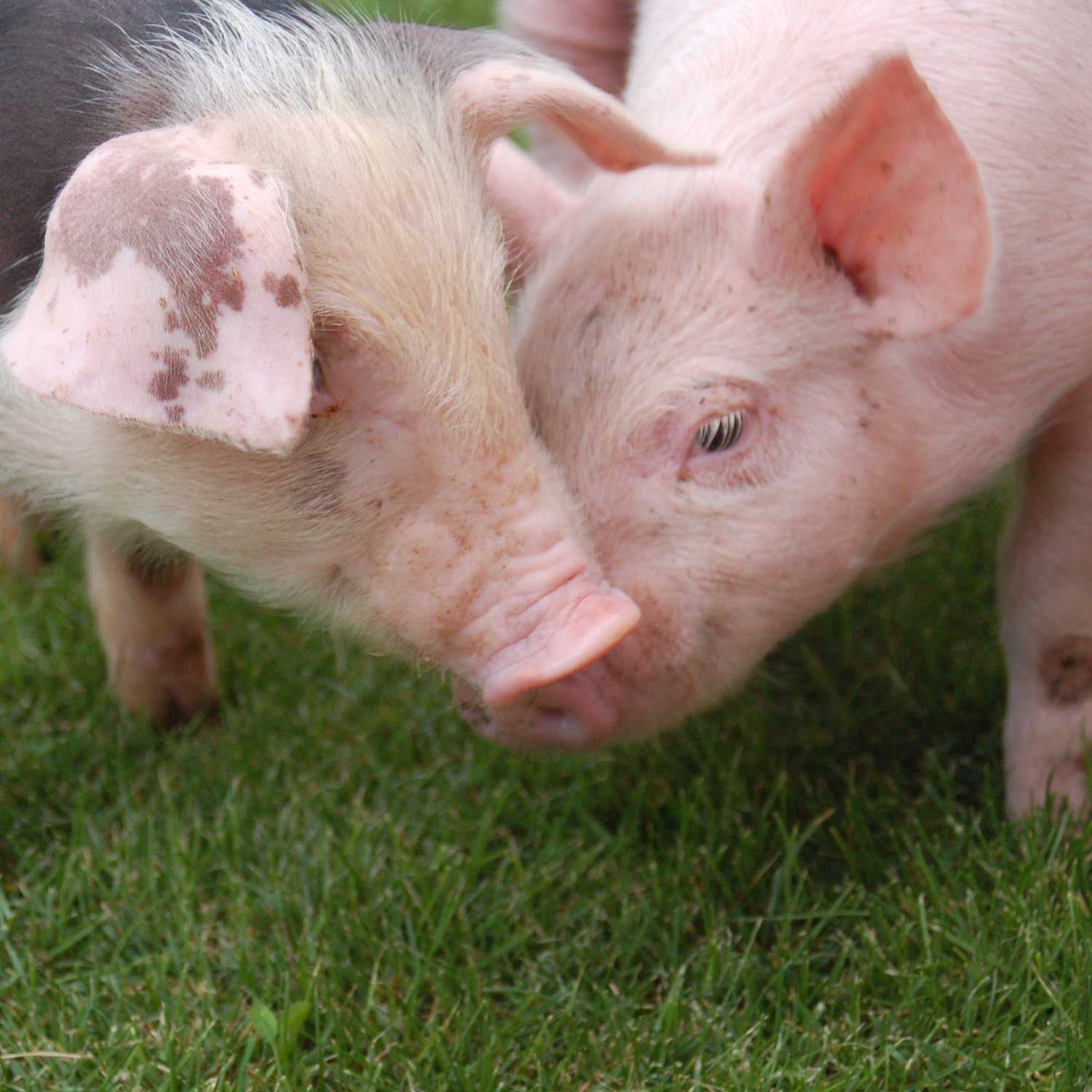 Leave a Lasting Legacy: Protect Animals for Generations to Come
---
Animal Equality has partnered with FreeWill to provide an opportunity for individuals to leave a meaningful legacy behind. Your generosity will provide crucial support for our work, advocating for animal rights, promoting animal protections, and pushing for meaningful change in factory farming.
When you invest in the well-being of farmed animals, you are investing in a brighter future for all of us. You hold the power to make the vision of a cruelty-free world a reality by standing up for those who cannot stand up for themselves. Planning a gift to Animal Equality can help protect farmed animals by making certain that your legacy of compassion lives on. Your generosity will provide crucial support for our work: advocating for animal rights, promoting animal protections, and pushing for meaningful change in factory farming. Through legacy giving, you leave behind a gift that reflects the best of who you are and what you stand for.
Creating Your Will Is Free and Easy
By including Animal Equality in your will, you can make a significant contribution to a cause you care about and support our important work on behalf of animals all over the world.
We've partnered with FreeWill to offer free online estate planning tools that allow you to create a plan and a legacy gift with Animal Equality quickly and easily. It's 100% free to you, and most people finish in 20 minutes or less. You can be a part of the history-making progress toward animal protection.
Today is the day to leave a lasting legacy for animals in your honor and ensure they are protected for many years to come. Get started here.
The Impact of Your Legacy
By including Animal Equality in your will or living trust, you can ensure that your impact lasts forever within our movement and organization.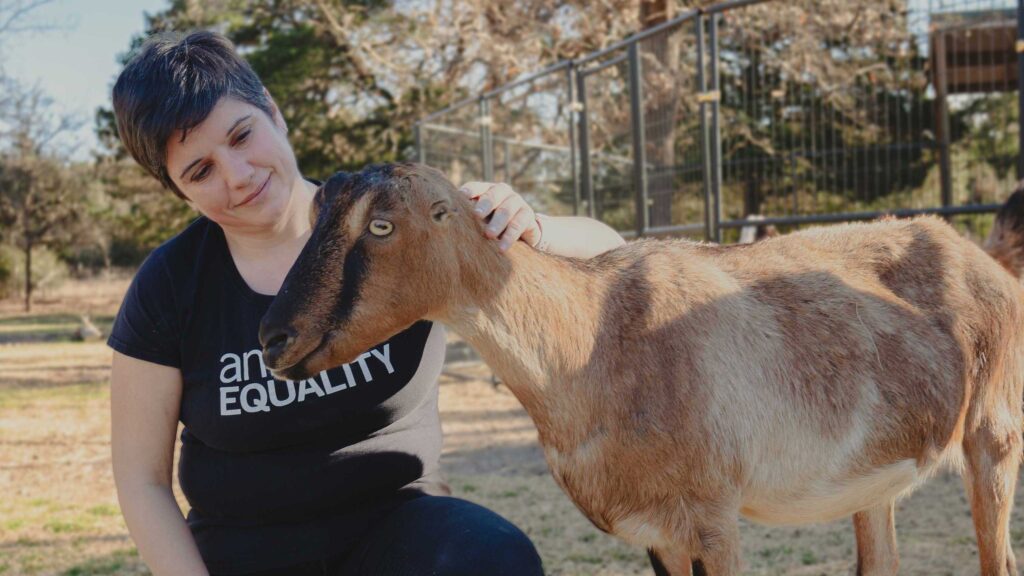 We are one movement making history

Sharon Núñez
By leaving a legacy gift to Animal Equality, you can help us:
Keep our investigators in the field: Our undercover investigators go behind closed doors to expose the hidden cruelty of the animal agriculture industry. With your support, we can conduct more investigations and uncover the truth about how animals are treated on factory farms and in slaughterhouses.
Expand our policy work: Through campaigns and educational outreach, we work to secure policies from companies and corporations to improve animal protection standards and reduce the suffering of farmed animals. Your legacy gift can help us expand this important work and encourage companies to adopt cruelty-free policies.
Help change animal protection laws: Our legal advocacy team protects animals all over the world by creating robust animal protection statutes and ensuring that existing laws and regulations are strictly enforced. Your bequest will help fund these life-saving initiatives.
Reach a larger audience with our message: Our campaigns raise awareness about the suffering of farmed animals and inspire people to make more compassionate choices. Your support can help us reach more people through digital media, advertising, and grassroots outreach.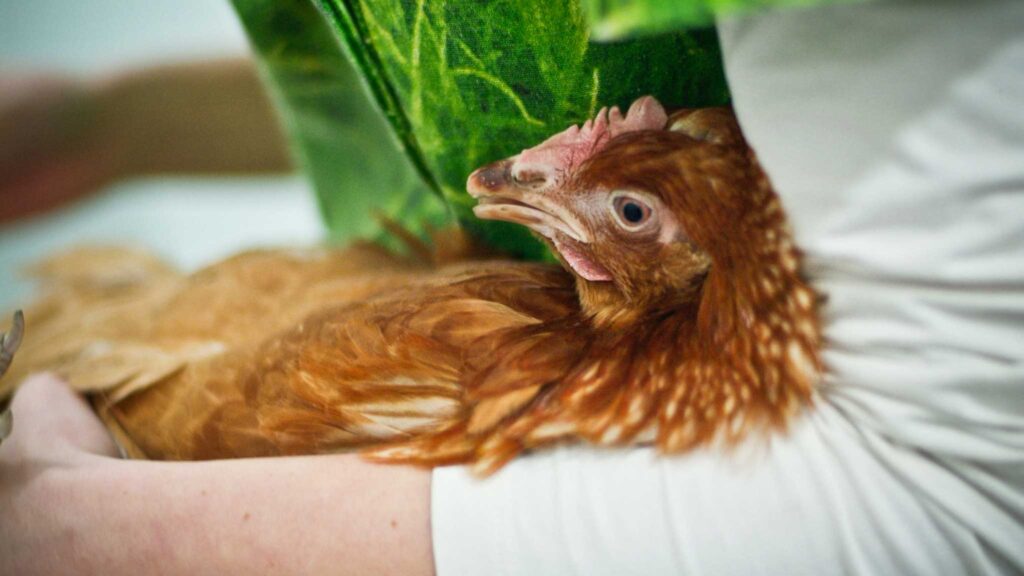 Other Ways to Help:
Name Animal Equality as a beneficiary of a life insurance policy: You can name Animal Equality as the beneficiary of a life insurance policy, which can provide significant support for our work.
Set up a charitable trust: A charitable trust can provide tax benefits for you and your children or descendants, while also supporting Animal Equality.
Donor Advised Funds (DAF) are investment accounts for the sole purpose of supporting charitable organizations.
Qualified Charitable Distributions (QCD): Did you know that if you are older than 70 1/2, you can make up to $100,00 in gifts from your IRA with no tax liability?
Non-Cash Assets: Virtually any asset can be donated to help animals, no matter how complex they may be. Stocks, bonds, real estate, privately held business interests, private equity fund interests, fine art and collectibles, and IPO stock are just a few examples.
Your Impact Will Last for Generations
By choosing Animal Equality as a beneficiary of your estate, you will ensure that the important work to end cruelty to farmed animals continues for generations into the future. We are so grateful for your support and dedication to our mission, and so thankful that you have considered this important step to cement your legacy and empower our life-changing work. You are changing the world for animals!

CREATE YOUR LEGACY NOW!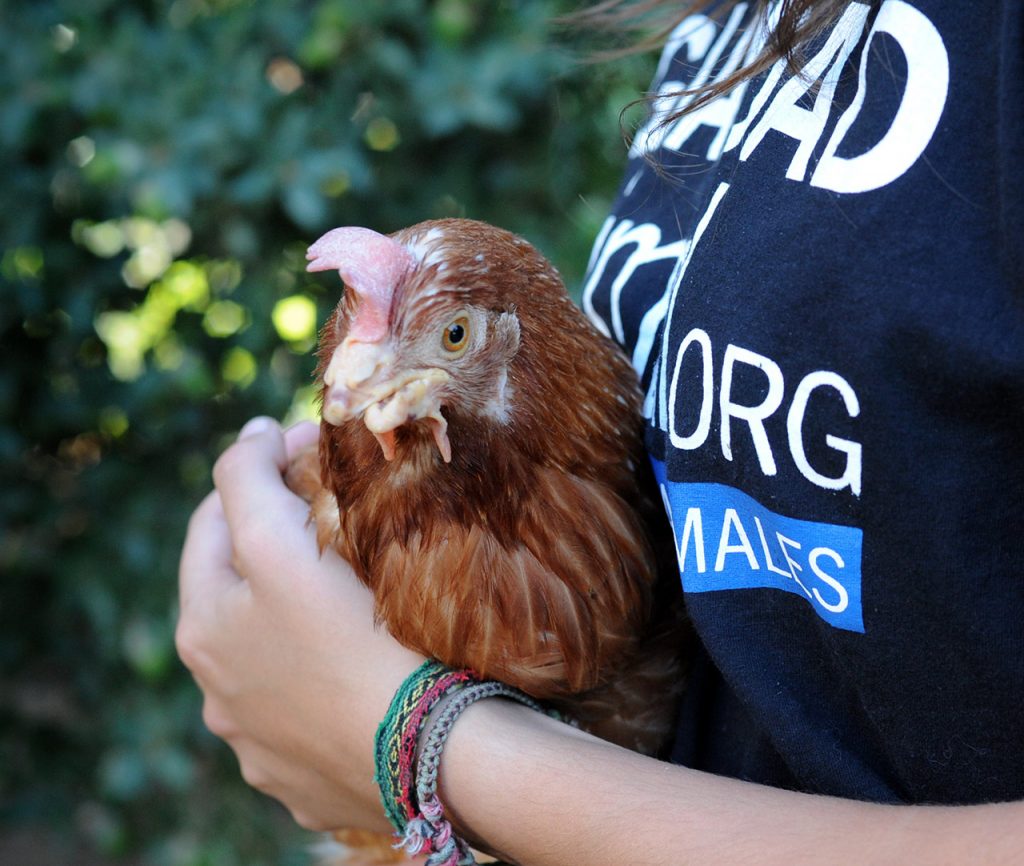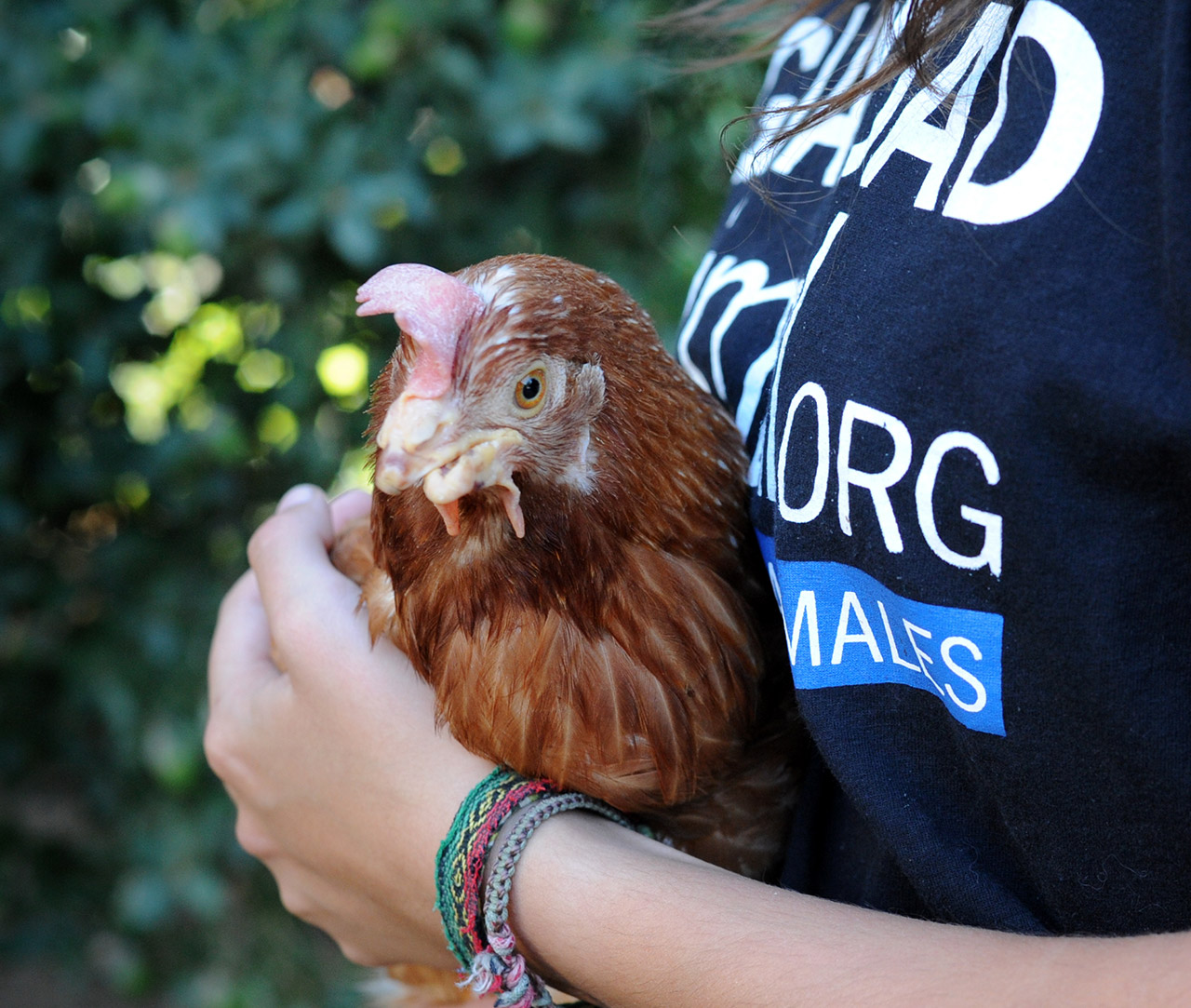 LIVE KINDLY
With rich emotional lives and unbreakable family bonds, farmed animals deserve to be protected. You can build a kinder world by replacing animal food products with plant-based ones.
Animal Equality works to improve our food system by fostering a transformation toward sustainable, affordable, ethical, and delicious foods that help people and animals. Consider replacing meat, dairy, eggs, or other animal products with plant-based ones. Join our Love Veg movement and invite your friends too!
---
Most Popular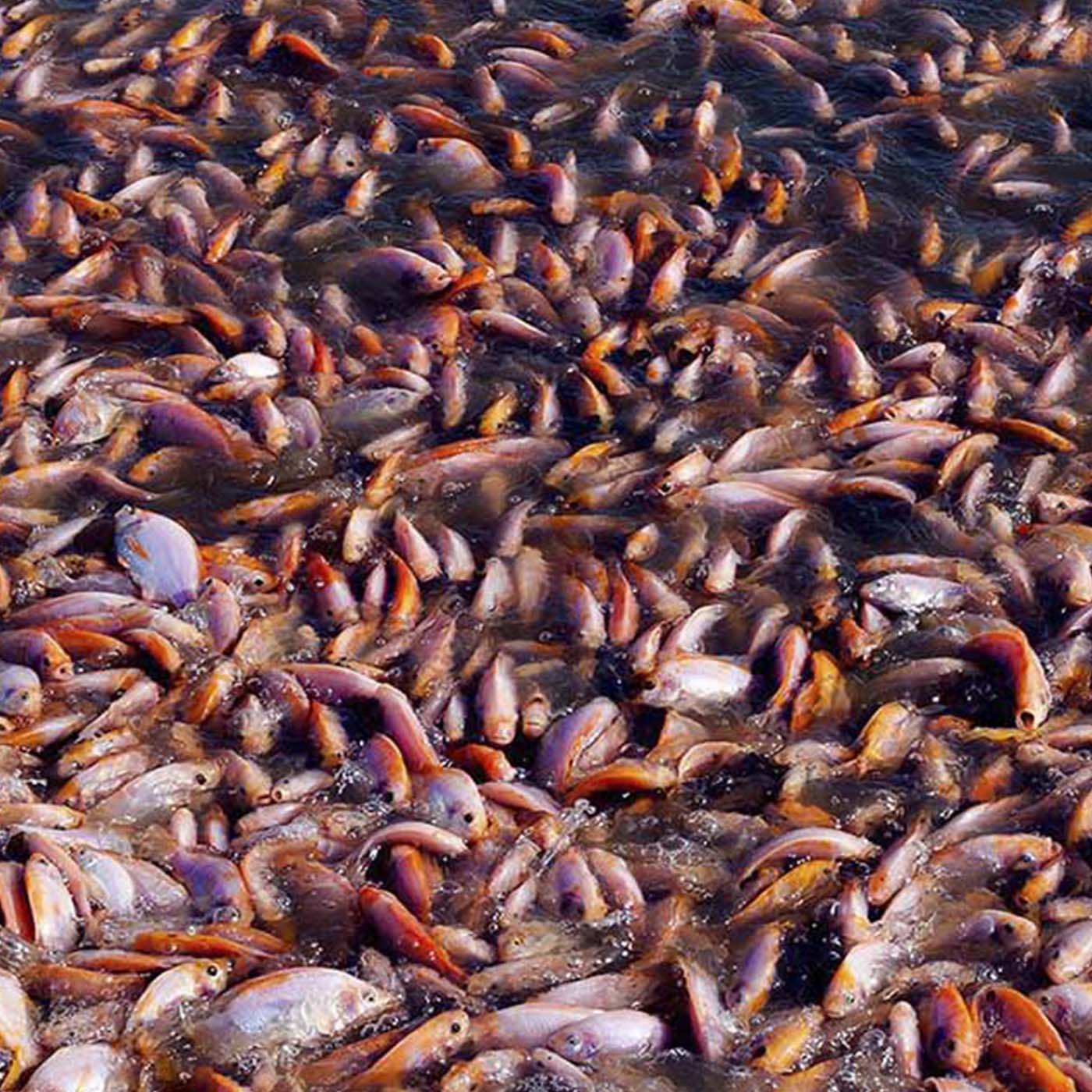 June 1, 2023
---
Whether through commercial fishing or aquafarming, this notoriously secretive industry has been in hot water for its environmental impact.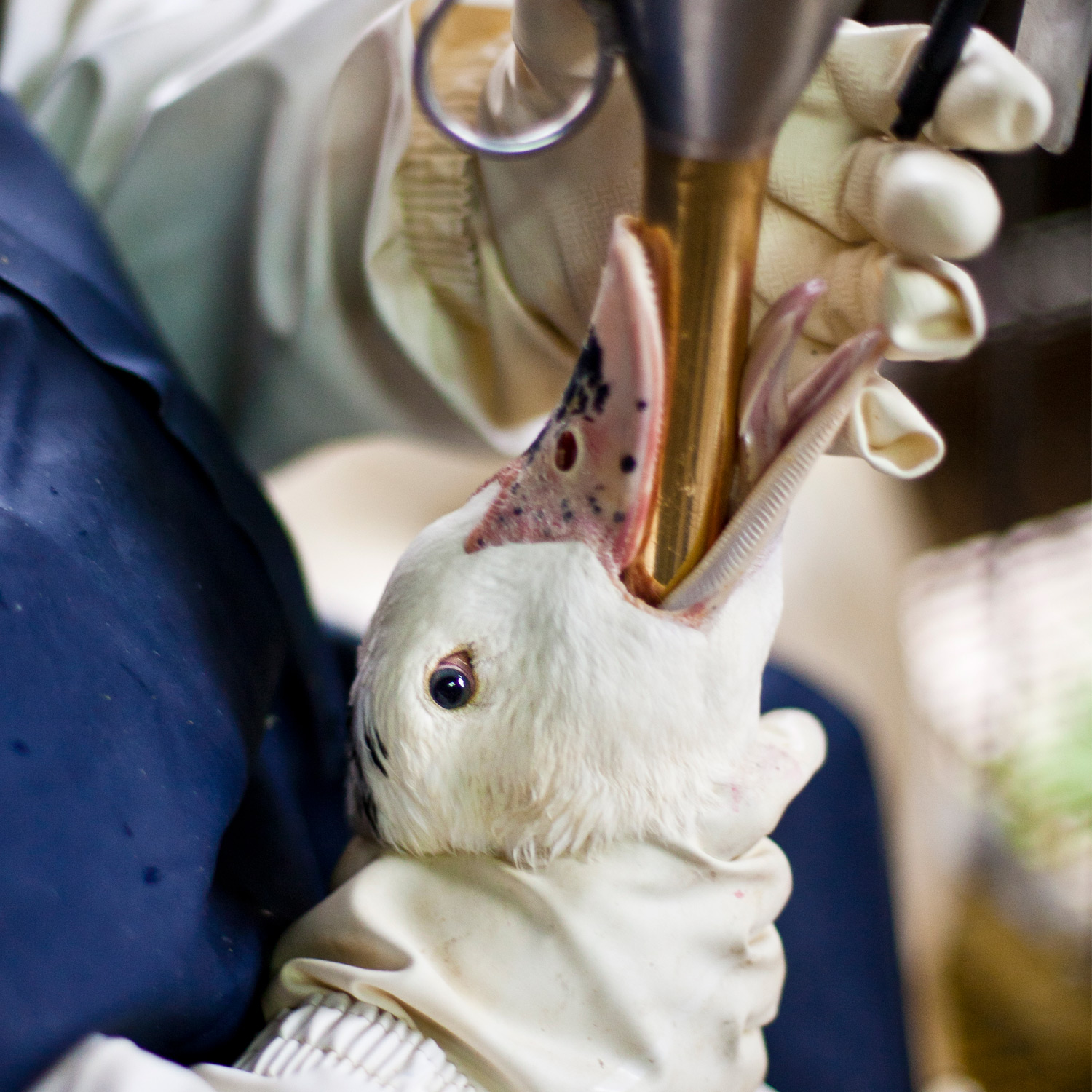 June 1, 2023
---
Foie Gras is a "delicacy" that inflicts such suffering on animals that it's illegal to make it in several countries. Take action to help us end the cruel force-feeding of birds!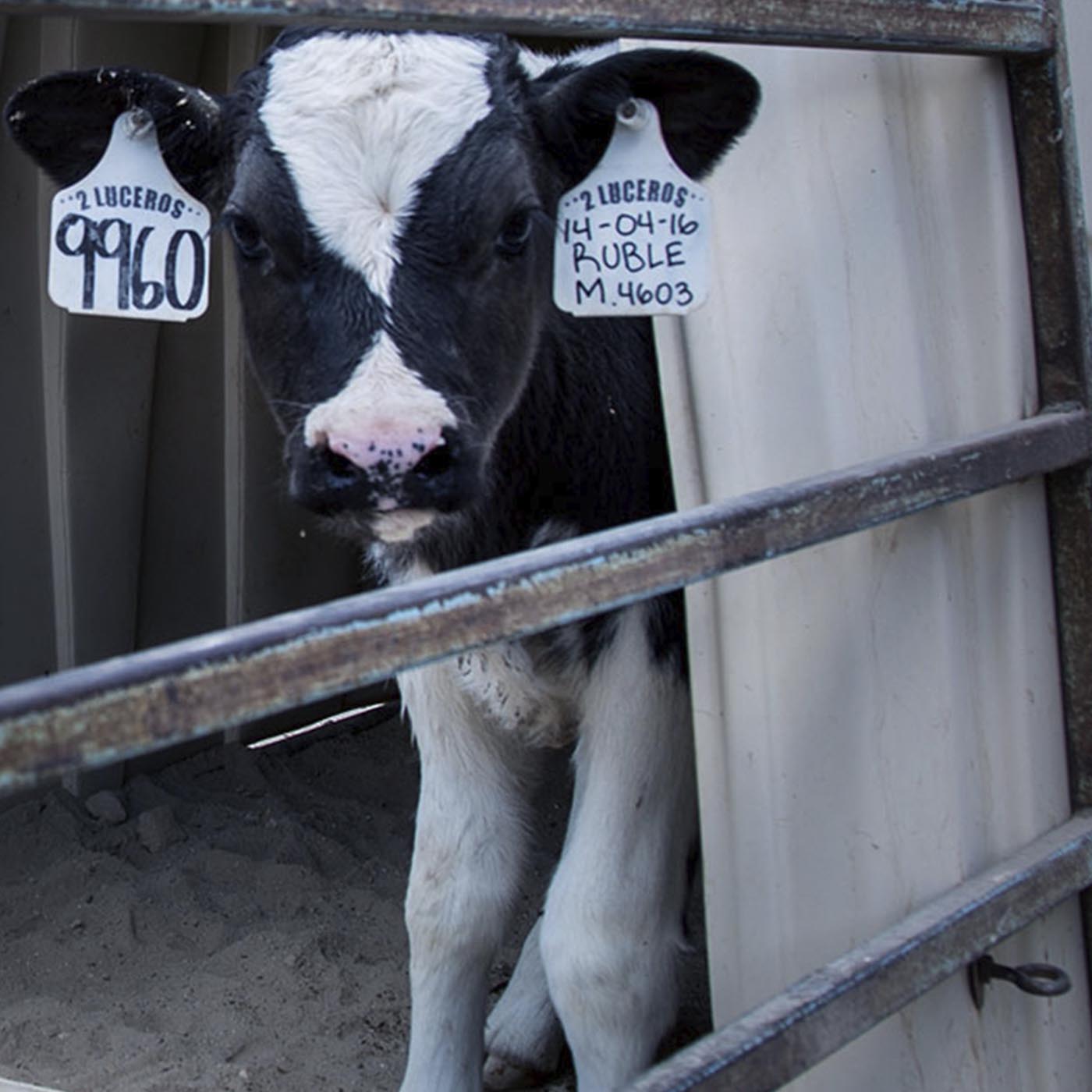 September 21, 2022
---
Cruelty and suffering is inherent in the commercial dairy industry. Here's why, and what you can do to help.