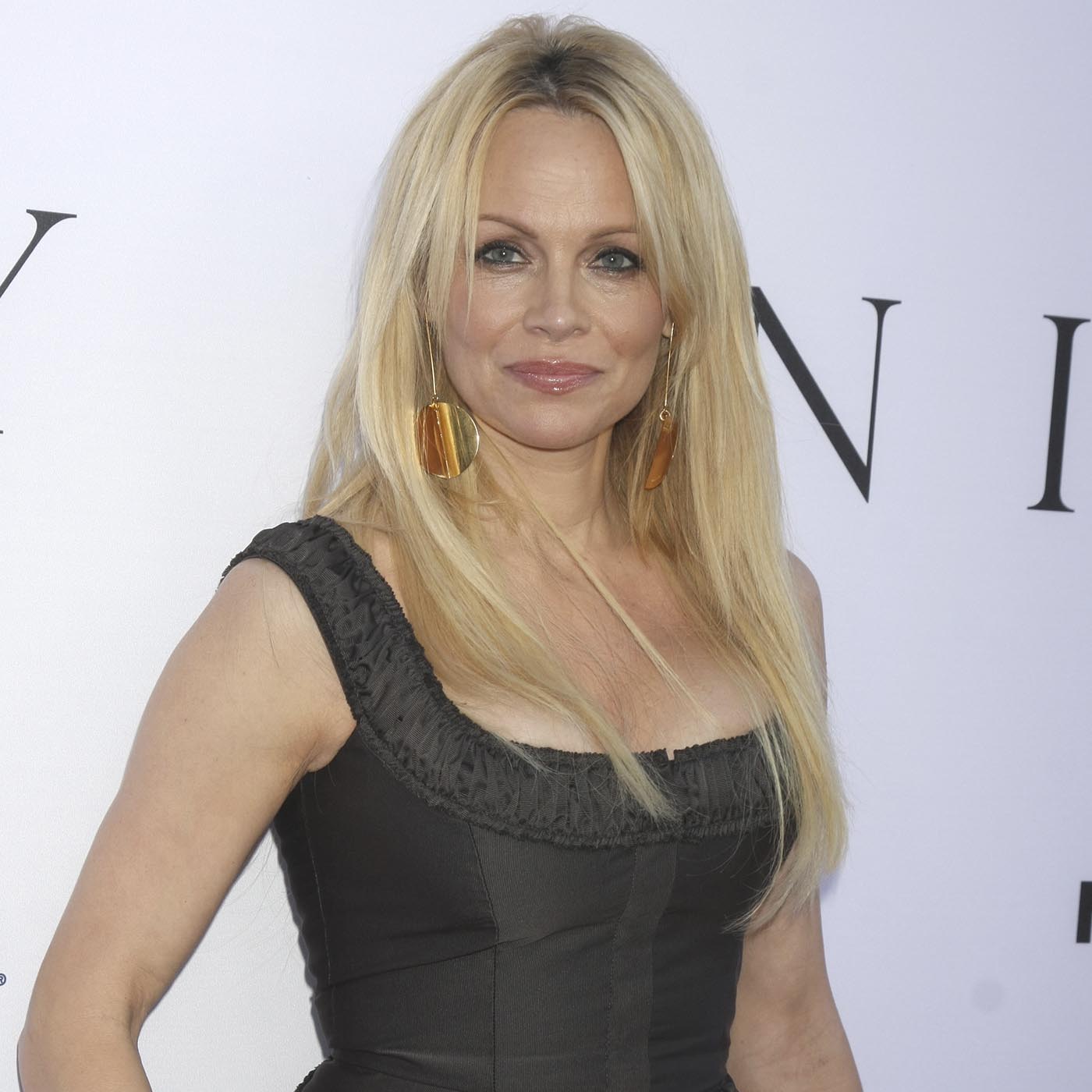 18 Plant-Based Celebs Speaking Up For Animals
---
Whether they're staunch vegans, plant-based eaters, or just dabbling with some meat-and-dairy-free options, these celebs make a positive impact on the lives of countless animals each time they take to social media to speak on the issues.
Here are 18 vegan celebs who aren't afraid to use their platforms to raise awareness about factory farming and the benefits of plant-based eating:
Lewis Hamilton
"We all have a voice, I have this platform and so to not use it correctly would be wrong of me." Racing driver Lewis Hamilton is a Formula One world champion and also a champion for animals and the environment. On several occasions, Lewis has shared videos and images of animals suffering in cruel factory farms and slaughterhouses. He also often speaks on the devastating effects of animal consumption on the environment.
Billie Eilish

Billie Eilish has been eating a vegan diet since age 12. While the Grammy-winning singer / songwriter has said she doesn't like to tell others what to eat, she's spoken out on social media about the cruelty involved in the dairy industry. And, recently in an interview with British Vogue she mentioned animal suffering as a reason for her vegan diet, bringing the topic to light for her millions of fans and also British Vogue readers.
Joaquin Phoenix
Joaquin Phoenix is that GOAT when it comes to vegan activism. Last year when he won the Oscar for Best Actor, Joaquin dedicated his acceptance speech to raising awareness of the cruelty inherent in animal farming, particularly of the dairy industry. He also joined Animal Equality for a massive banner drop and protest in London to draw attention to the negative environmental impact of factory farming, and he is often seen proudly wearing his Animal Equality hoodie—he even made headlines for wearing the hoodie to the Golden Globes as he presented an award.
Tabitha Brown
View this post on Instagram
Tabitha Brown is a social media influencer and actor who became a household name in the TikTok world when she amassed over four million followers in just five weeks. She broadcasts vegan recipes, cooking tips, and inspirational advice, and it all started when her review of Whole Food's vegan BLT sandwich went viral!
Cloris Leachman
While it's unclear whether Cloris Leachman was fully vegan, she was a vegetarian since the 1950's and never shied away from using her platform to speak out on behalf of animals suffering in the meat and entertainment industries. That's why we've given her an honorary spot on this list. Unfortunately, the animals lost a friend in January of 2021 when the legendary actor and comedian passed away, but her legacy of compassion lives on.
Lenny Kravitz
At age 56, music icon Lenny Kravitz is looking better than ever thanks to his plant-based diet and fitness routine. In a recent video interview for Men's Health, Kravitz spoke about his vegan diet and exercise routine. "I am very careful what I put on my body and how I take care of it." he said. "It's a combination of eating all of these things and exercising and keeping my muscles and joints in shape, so I can do what I do."
Rooney Mara
Rooney Mara is no stranger to speaking out for animals, but in 2019 the vegan activist and actor took things a step further when she, along with Animal Equality investigators, went behind the scenes to document the reality of life for animals suffering on three British farms. The result of this investigation was the short investigative documentary With My Own Eyes, in which Rooney describes what she witnessed inside the farms, and why she chooses to leave animals off her plate.
Mýa
Mýa is a proud vegan activist, singer, songwriter, and entrepreneur. The famous entertainer regularly shares vegan recipes and tips with her followers on her Twitter and Instagram accounts.
Alicia Silverstone
Actor, author, and activist Alicia Silverstone has said that she first thought about going meat-free because of her dog, Sampson. "I realized that when I was petting his leg, that leg felt the same as the sort of chicken breasts I might be eating, or whatever animal I was eating." Alicia has gone on to write two vegan cookbooks The Kind Diet and The Kind Mama.
Moby
Moby has been an animal rights trailblazer for over 30 years, and remains committed to raising awareness about the benefits of eating vegan as well and sharing the truth about what happens to the pigs, chickens, cows, fish, and other animals who are killed for food. The music icon even donated all proceeds from the sale of his 2020 album, All Visible Objects to a variety of charities, including Animal Equality.
Tony Kanal
The animals are lucky to have Tony Kanal on their side! The animal advocate, songwriter, producer, and No Doubt bassist likes to use his platform to help people make the connection to make kinder choices.
Evanna Lynch
View this post on Instagram
Evanna Lynch is an actor well-known for her role as Luna Lovegood in the Harry Potter film series, and for her strong commitment to the animal protection movement. Evanna is co-host of the vegan podcast The Chickpeeps, and she's an entrepreneur, too. Along with vegan influencer Daniella Monet, Evanna is co-founder of Kinder Beauty, a vegan and cruelty-free beauty subscription box. Kinder Beauty donates a portion of its sales to charities, and this year Animal Equality is proud to be one of Kinder Beauty's premiere charities.
Arnold Schwarzenegger
"This is great, great marketing for the meat industry, selling the idea that real men eat meat. But you've got to understand, it's marketing. It's not based on reality." Arnold Schwarzenegger turned 73 this year and shows no signs of slowing down, thanks to his plant-based diet. The actor, businessperson, seven-time Mr. Olympia, former pro bodybuilder, and former politician is outspoken about how he—and many others—fell victim to the meat industry's marketing myths. Arnold was an executive producer of the ground-breaking documentary The Game Changers.
Kyrie Irving
View this post on Instagram
Kyrie Irving of the Brooklyn Nets donated 200,000 plant-based Beyond Burgers to Food Bank for New York City to help out during the COVID-19 pandemic. The NBA star went vegan in 2017 while playing for the Boston Celtics and has said in interviews that he credits his plant-based diet for increased performance and contributing to the team's 13-game winning streak.
Pamela Anderson
View this post on Instagram

Pamela Anderson will not stand for animal abuse of any form. She regularly speaks out on behalf of animals used for food, entertainment, or clothing, and she's likely saved countless animals through her activism. Recently Pamela has helped add plant-based options to school menus for thousands of students.
Prince
"We're all members of the animal kingdom. Leave your brothers and sisters in the sea." Iconic musician Price was a committed vegan who refused to eat or wear animals. Unfortunately, Prince passed away in 2016 but he will be remembered as a true hero to the animal kingdom.
Alan Cumming
Alan Cumming is a multi-talented actor, comedian, writer, and activist for LGBTQ+ and animal rights issues.
Kate Mara
View this post on Instagram
Actor and animal advocate Kate Mara, most widely known for her roles in House of Cards, 24, and American Horror Story: Murder House, is a proud defender of animal rights, much like her sister Rooney Mara. In an interview with Animal Equality, Kate said, "my love of animals and animal activism has grown over the years so it was a no-brainer for me to become a vegan."
You Can Make a Difference, Too
These are just a few of the many celebrities who share the benefits of a plant-based diet with their many fans and followers. Feeling inspired? You don't need millions of Instagram followers to make a difference. Every day we all have opportunities to speak out in defense of animals suffering on factory farms. Whether it's simply ordering a delicious vegan meal while out at dinner with friends, or sharing the latest Animal Equality investigation on your Facebook page, you are making a difference! You never know whose mind you might change.
Don't miss out on the latest animal protection news and vegan celebs!
---
Most Popular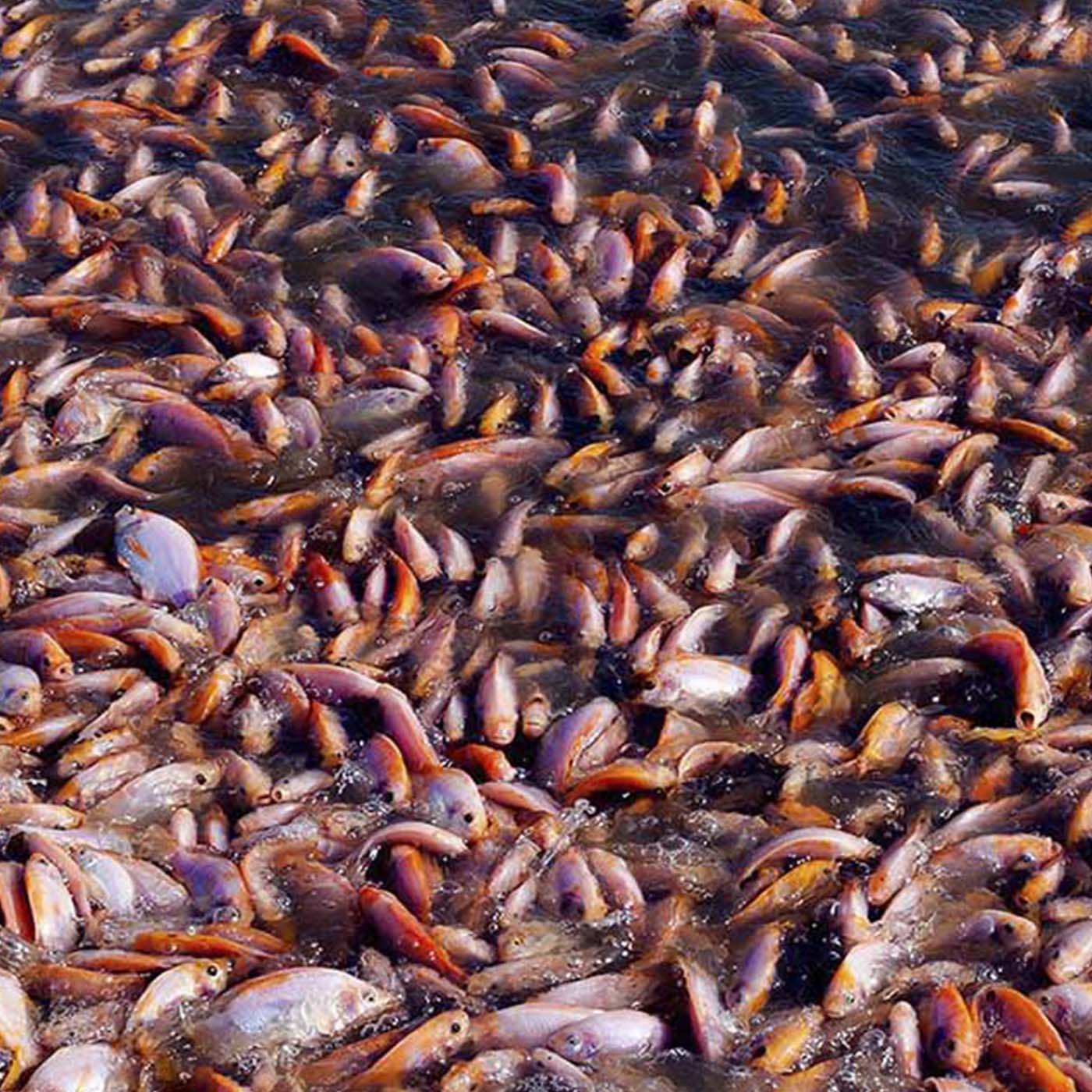 August 20, 2023
---
Whether through commercial fishing or aquafarming, this notoriously secretive industry has been in hot water for its environmental impact.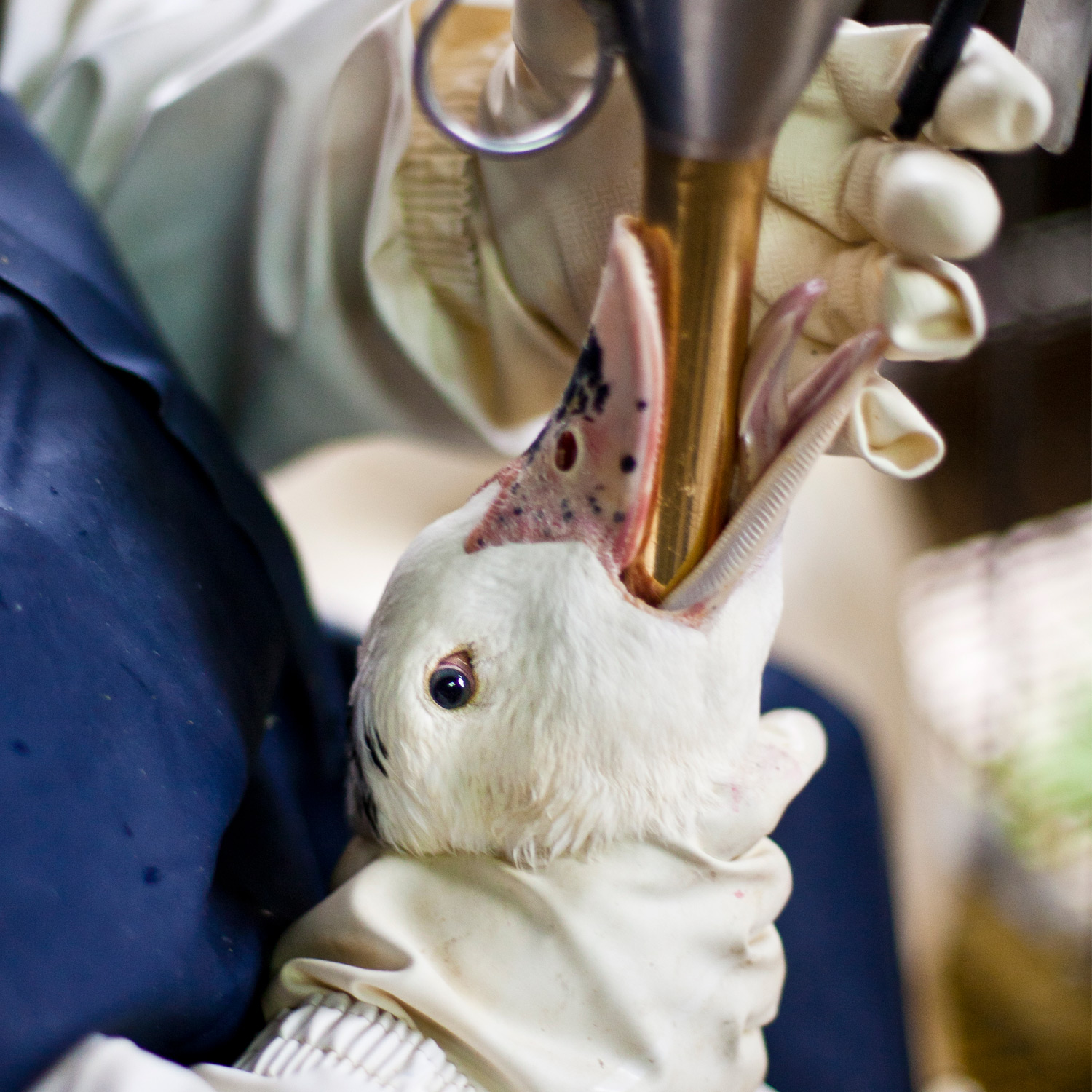 August 20, 2023
---
Foie Gras is a "delicacy" that inflicts such suffering on animals that it's illegal to make it in several countries. Take action to help us end the cruel force-feeding of birds!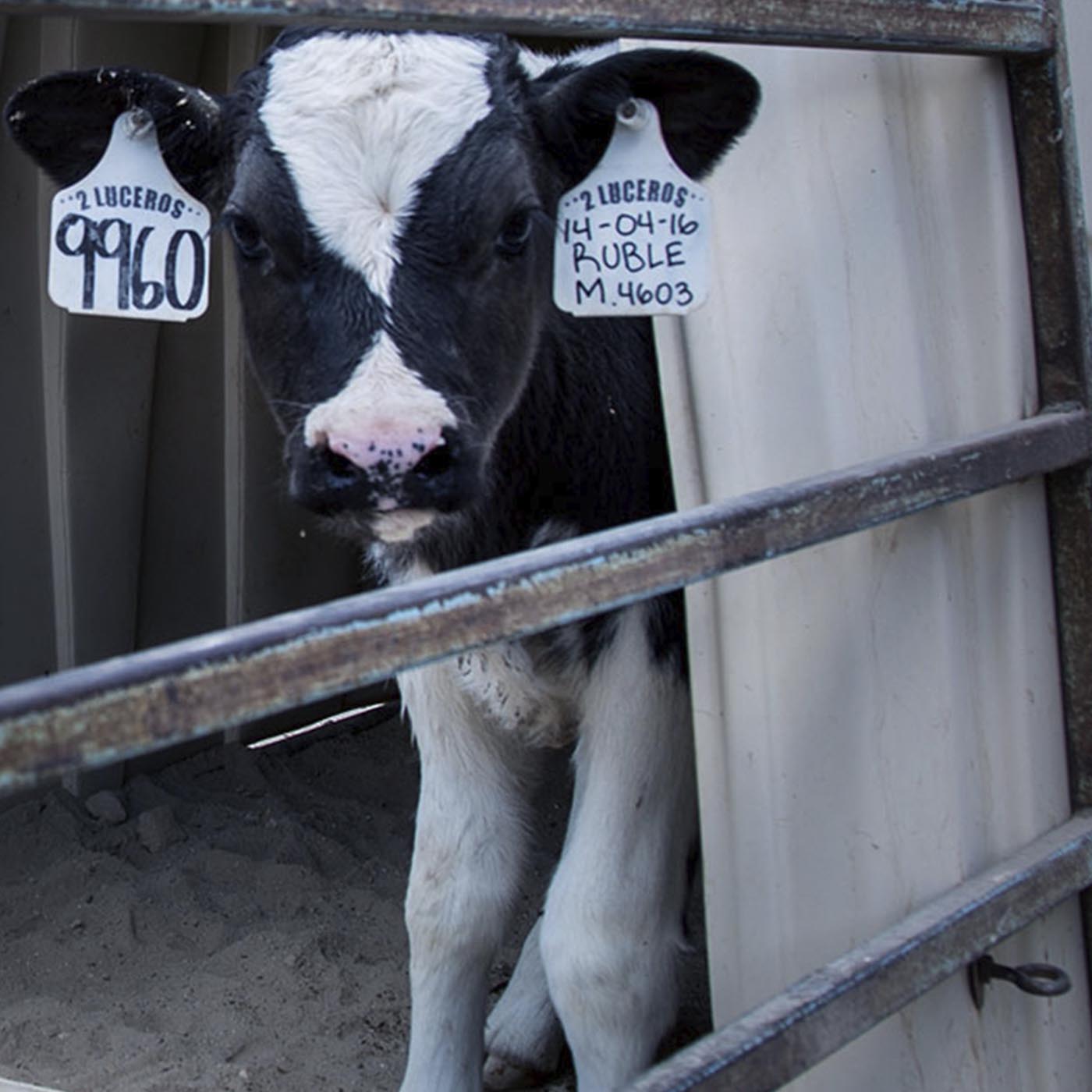 August 18, 2023
---
From forced impregnation to tearing apart families, abuse is inherent to the dairy industry. Learn how the industry profits from cruelty and what you can do to help.