7 Photos That'll Make You Never Want to Eat Bacon Again
September 5, 2020
Most people don't realize the extreme cruelty and suffering that pigs endure to become "bacon." The meat industry would love to keep it that way, but we think consumers deserve to see the truth. The following photos were taken by Animal Equality undercover investigator at a pig farm in Italy, but they represent standard practices that are commonplace in modern farms throughout the world.
Here are seven reasons why you should never eat bacon:
1. PIGLETS TAILS ARE CUT OFF AND THEIR TESTICLES RIPPED OR CUT OUT WHILE THEY'RE STILL FULLY CONSCIOUS AND ABLE TO FEEL PAIN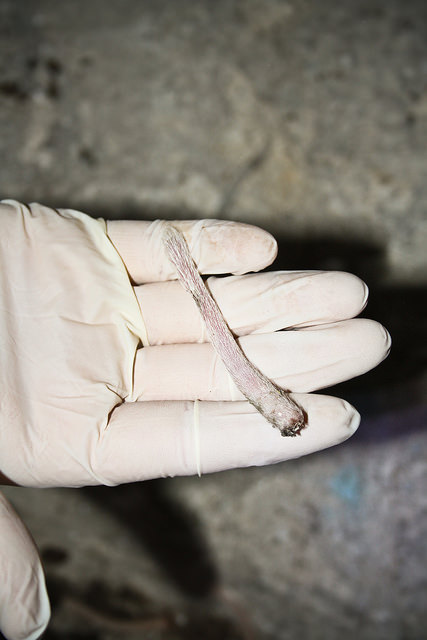 2. MOSTLY DUE TO THE CONDITIONS, 10 PERCENT OF PIGLETS DIE ON MODERN FARMS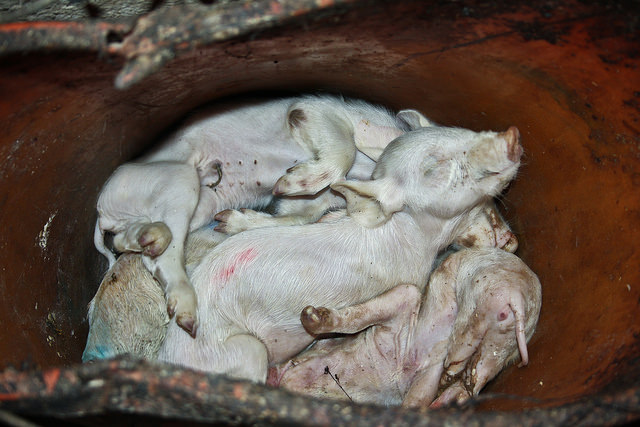 3. PAINFUL INFECTIONS AND INJURIES ARE OFTEN LEFT UNTREATED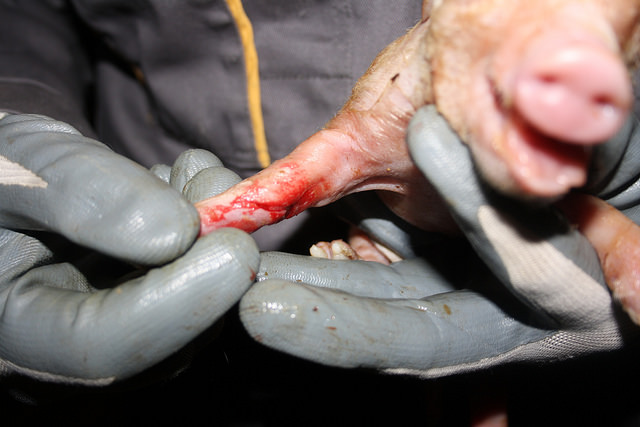 4. RECTAL PROLAPSES, A CONDITION IN WHICH THE RECTUM EXITS THE ANUS, ARE VERY COMMON AND ARE OFTEN LEFT UNTREATED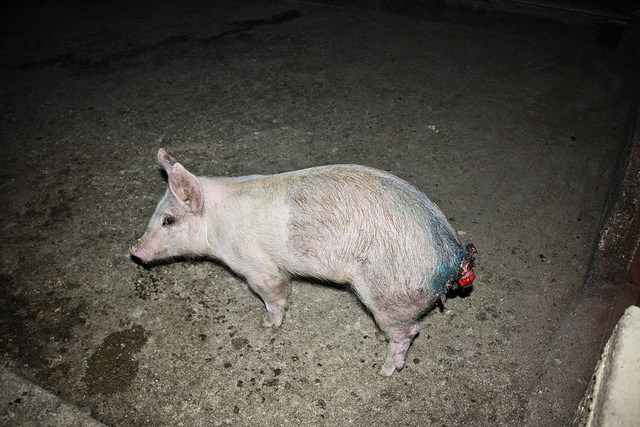 5. FEMALE PIGS ARE KEPT IN GESTATION CRATES, AND THEN FARROWING CRATES AFTER THEIR PIGLETS ARE BORN. BOTH OF THESE CRATES ARE SO SMALL THE ANIMALS CANNOT TURN AROUND OR LIE DOWN COMFORTABLY.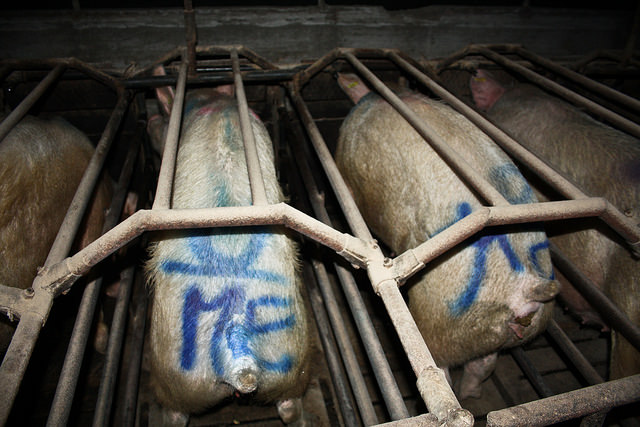 6. DEAD ANIMALS ARE SOMETIMES LEFT TO ROT AMONG THE LIVING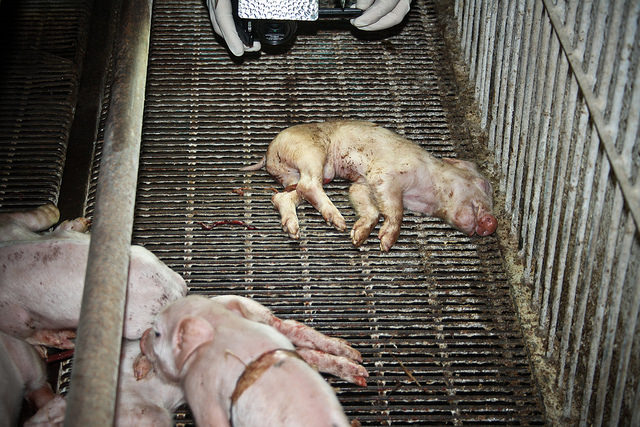 7. PIGS' AVERAGE LIFE EXPECTANCY IS 10 TO 15 YEARS, BUT AT ONLY ABOUT 6 MONTHS THEY'RE SENT TO SLAUGHTER. THEIR FINAL MOMENTS WERE LIKELY SPENT IN EXTREME FEAR.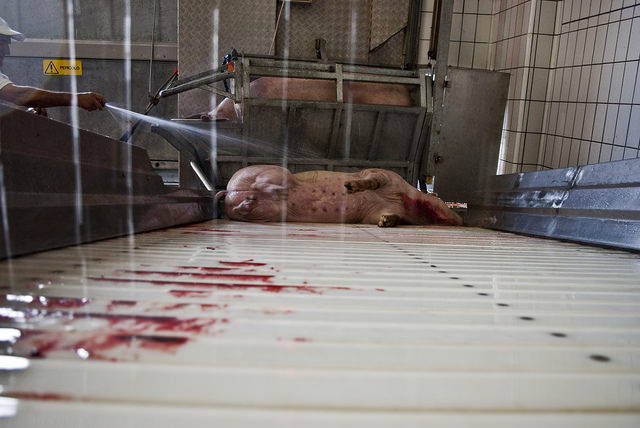 The good news is that there's no reason to support this cruelty. Choose vegan options!
Other blog posts
September 28, 2020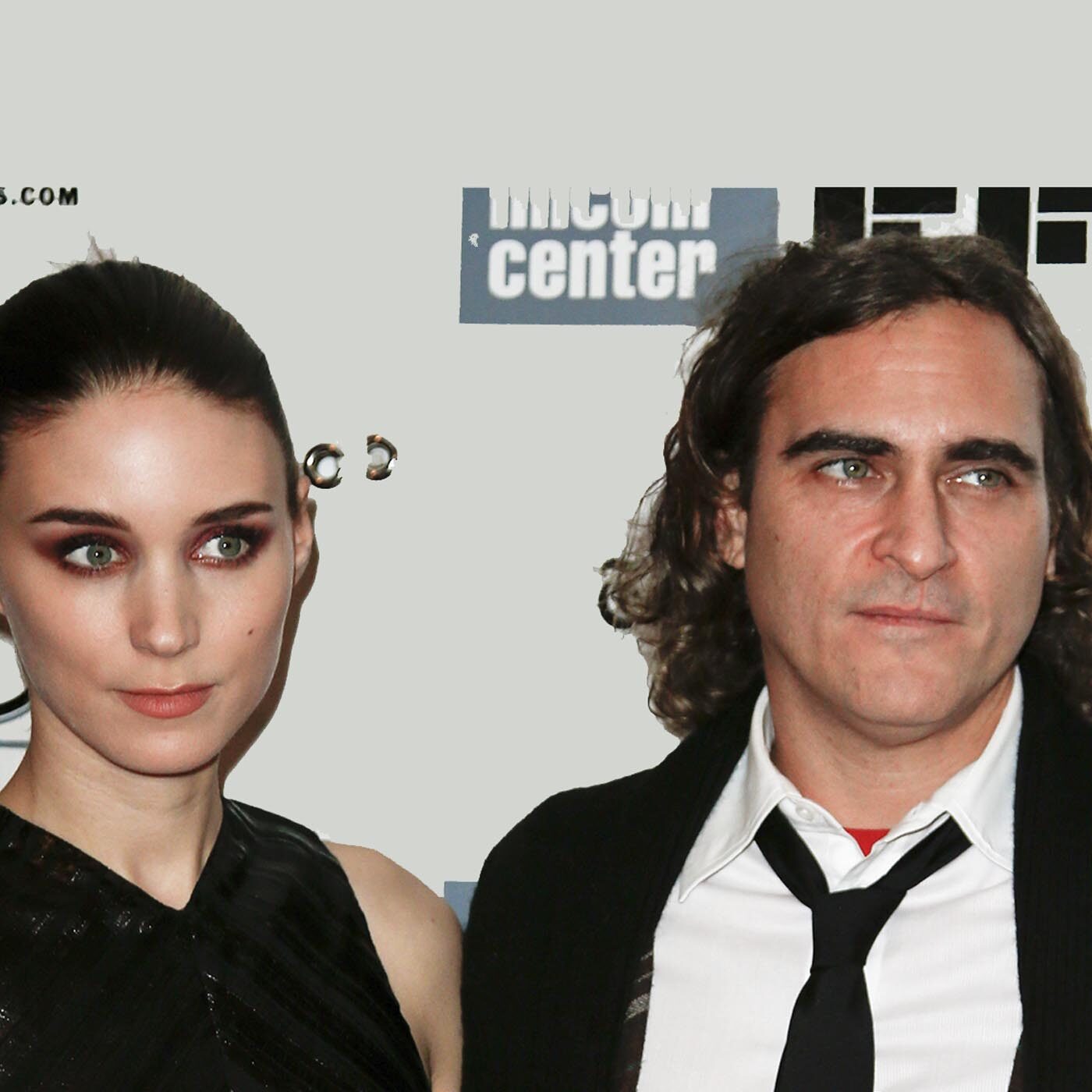 Joaquin Phoenix and Rooney Mara Welcome Baby River
September 24, 2020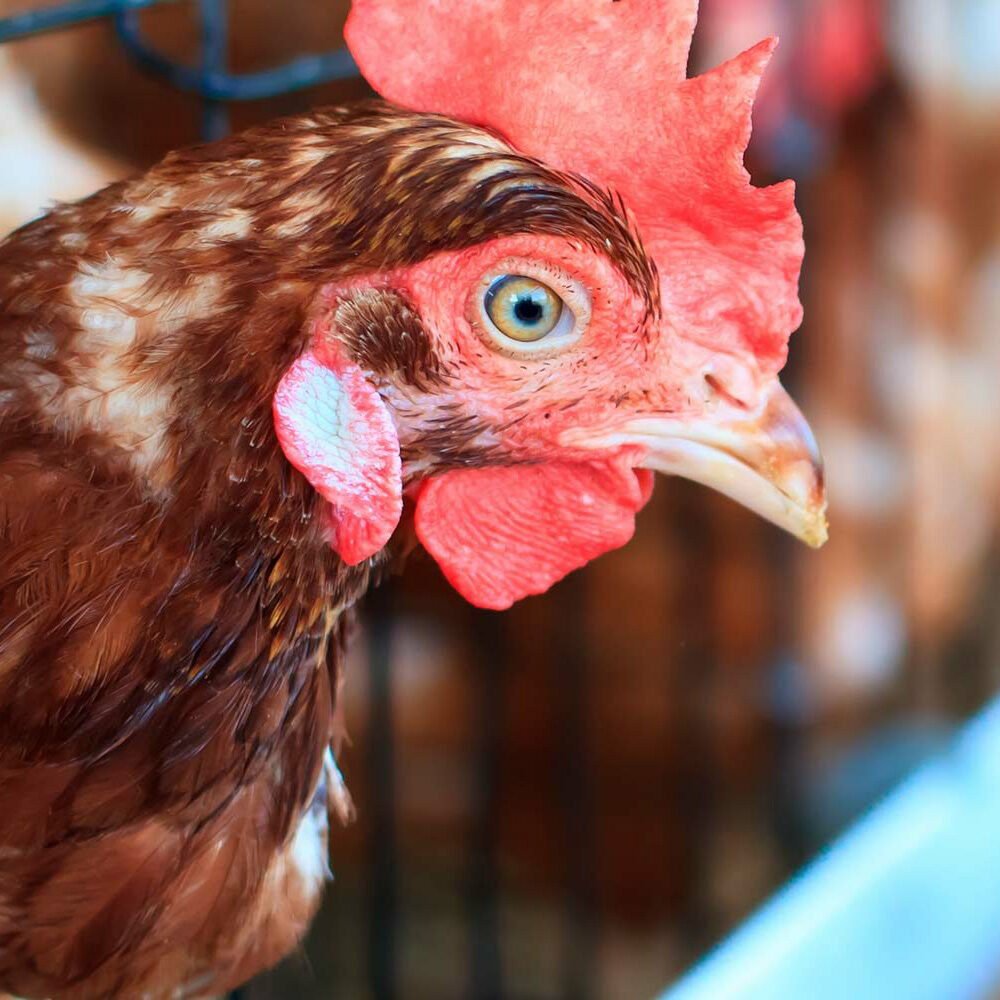 The Czech Republic Bans Cages for Chickens
September 23, 2020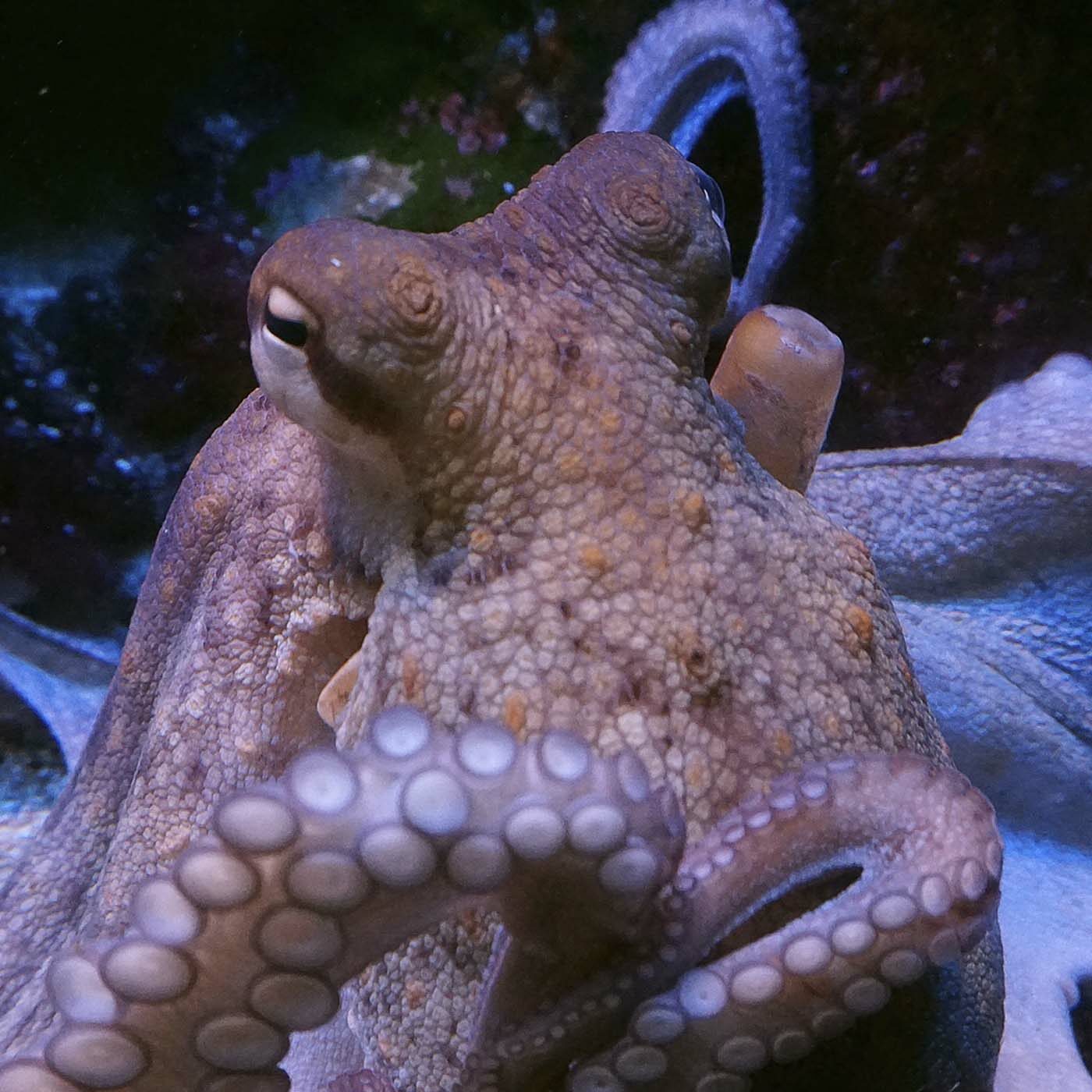 'My Octopus Teacher' is the Nature Documentary We All Need Right Now