News
Get the latest news and updates from Animal Equality
INVESTIGATION: Mummified Animals and Suffering Pigs Found on Italian Farm
July 15, 2021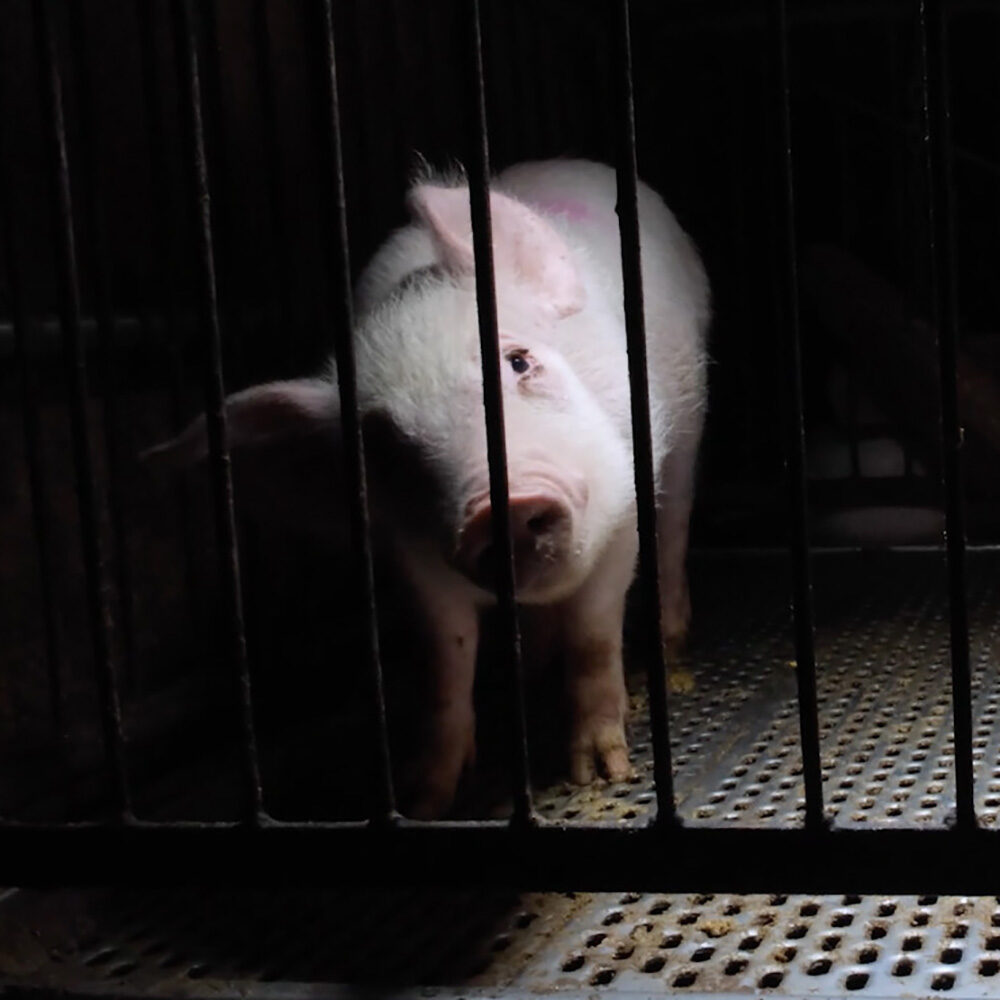 Animal Equality has released a new investigation documenting suffering and abuse on a pig farm in Lombardy, Italy, affiliated with the Bompieri Group, whose products are known through a marketing slogan to be the "Excellence of Made in Italy." 
THE DETAILS: The investigation—carried out in collaboration with local Italian television—reveals poor and unsanitary living conditions, as well as sewage spills that could put the surrounding environment at risk. The footage was collected in May 2021 and once again shows the terrible reality of pig farms that supply products that hold the seal of "Excellence of Made in Italy." Our team found:
Mummified and worm-filled carcasses of dead pigs abandoned in the corridors of the farm, in violation of animal disposal laws.
Areas littered with pig and cat bones, with heads still covered in fur and flesh.
Piglets living in cages with those that had already died.
Animals with large umbilical cysts, wounds, and hernias.
Animals living in cages flooded by untreated sewage, with their food contaminated with feces.
Snail and cockroach infestations throughout the farm, including amongst the feed.
Cats in poor health left to fend for themselves;
Cobwebs, dirt, and debris everywhere
ENVIRONMENTAL IMPACT: The problems we documented did not only concern animals. Our investigators found the presence of a sewage spill in the area outside the farm very close to a riverbank. The company is located a few hundred meters from the Oglio river, with the spill posing a dangerous risk of pollution of surrounding aquifers.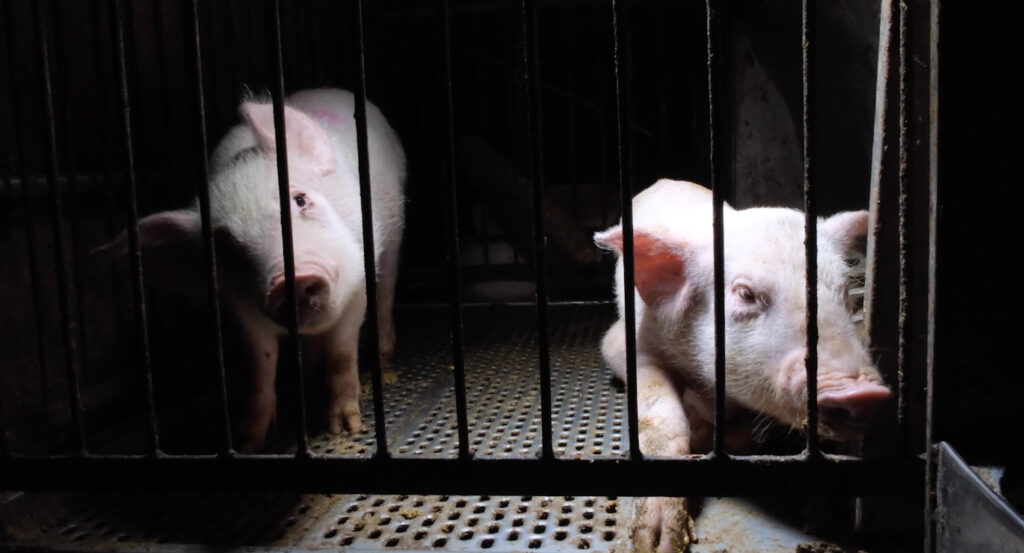 WE CONTINUED TO INVESTIGATE: The farm is affiliated with the Bompieri Group, one of the main producers of meat from pigs in Italy and owner of over 40 farms. Gruppo Bompieri had already been the subject of a previous Animal Equality investigation released in February 2021, which had shown equally serious conditions in another affiliated farm in the province of Brescia.
WHAT WE'RE SAYING: The findings are terrible and show the company's lack of care and respect for farmed animals, as well as towards existing rules for their protection in Italy. Animal Equality asks for an effective and decisive intervention by local authorities to change these conditions, which are in stark contrast to those claimed by the Bompieri Group," said Alice Trombetta, Director of Animal Equality in Italy.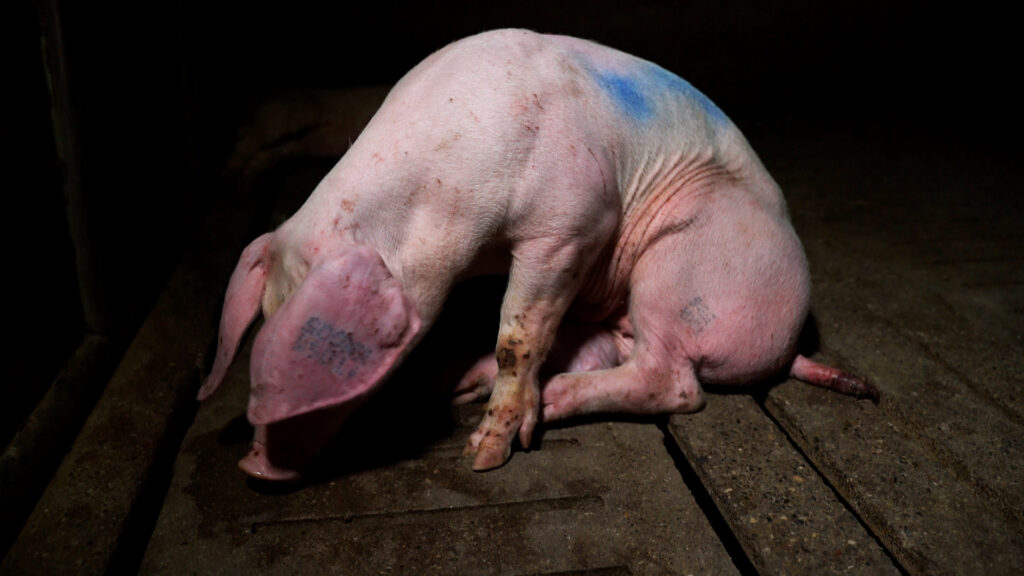 CONTINUING TO EXPOSE THE TRUTH: The mistreatment of pigs in Italy highlighted by our investigators is not an isolated case. Cruelty and abuse happen on farms all over the world, and millions of animals are suffering right now on similar farms. Regarding our findings, Animal Equality reported the situation to local authorities, filing complaints to put pressure on the company to change its ways. We've also created a petition addressed to Italy's Minister of Health and the President of the Council asking that stricter measures and protections for these animals be put into place. We will continue to investigate factory farms and slaughterhouses, shining a light on these terrible places until all animals are spared from the industry's misery and cruelty.
---
Latest News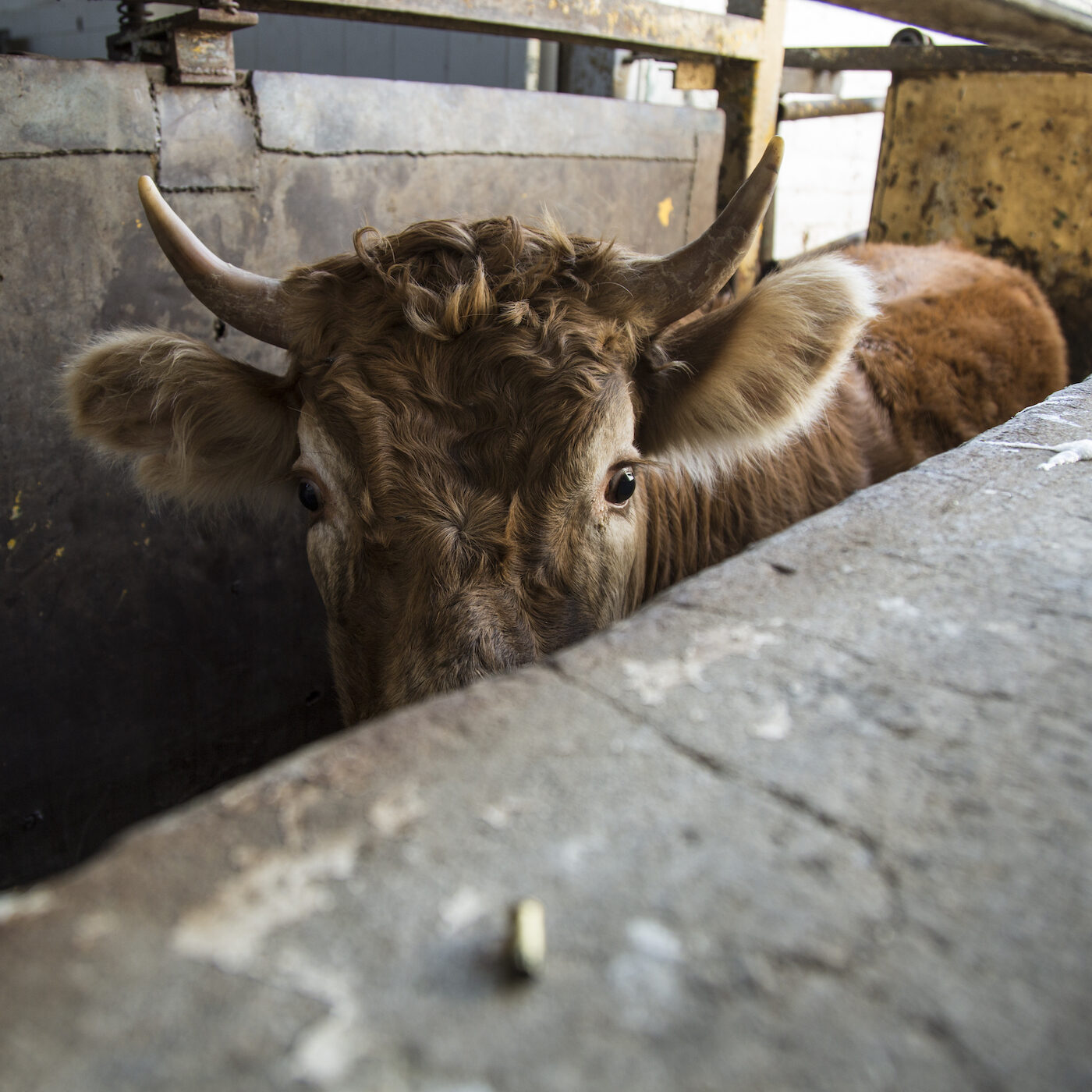 October 15, 2021
---
The elimination of the exceptions that allow slaughter without stunning, at-home slaughter, and stunning for fish are just some of the demands.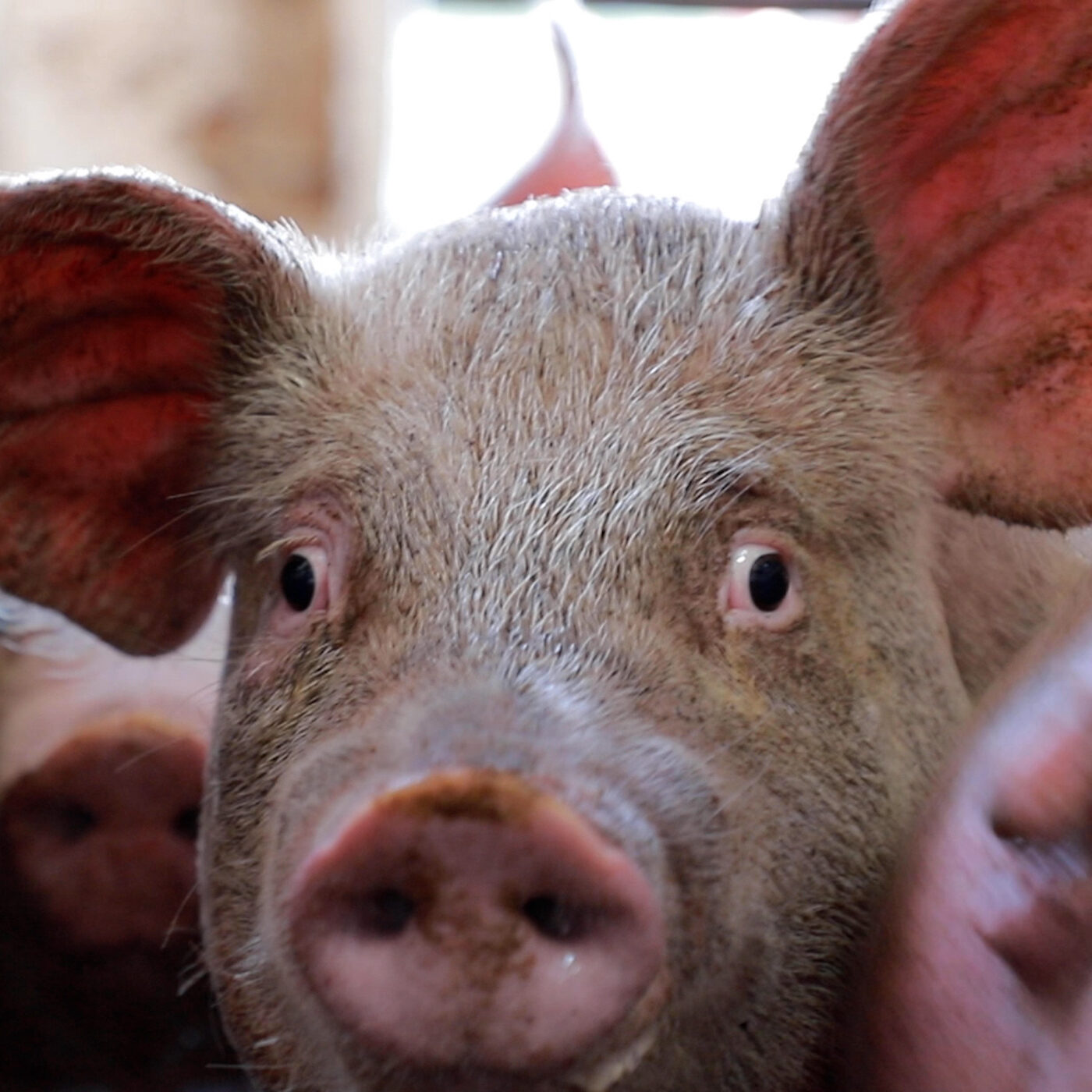 October 6, 2021
---
We have documented serious non-compliance with Mexican Official Standards and denounced this to authorities. Sadly, this cruelty is common practice in Mexico's meat industry.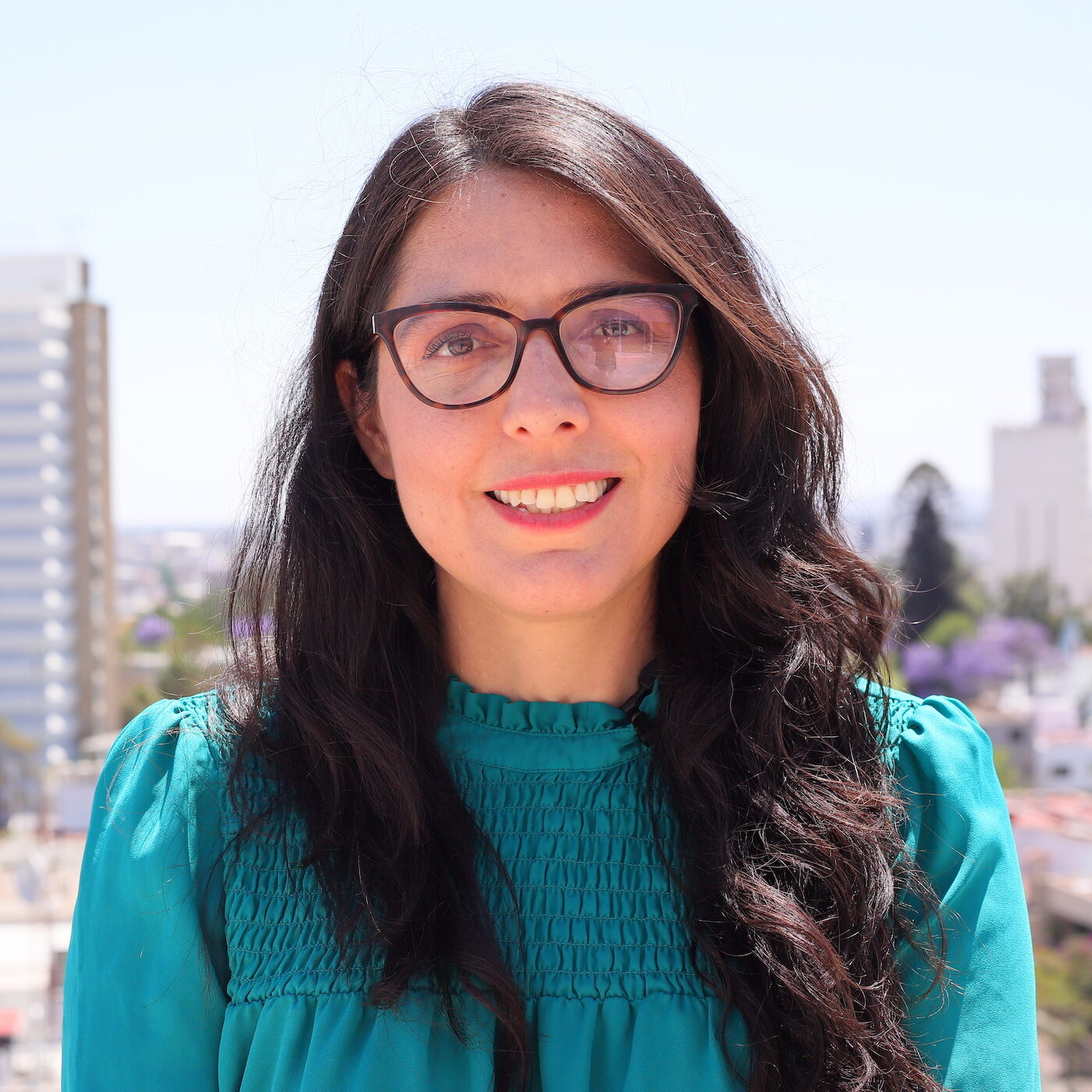 September 30, 2021
---
Dulce Ramirez has been named Vice President of Animal Equality for Latin America, joining Sharon Núñez, Jose Valle and Matteo Cupi in leading the organization.