November 16, 2023
Son of Denny's Executive Gives the Finger to Animal Welfare Concerns
Los Angeles, CA – The son of a Denny's executive was photographed giving the finger to peaceful citizens expressing concern for pregnant pigs in the company's supply chain.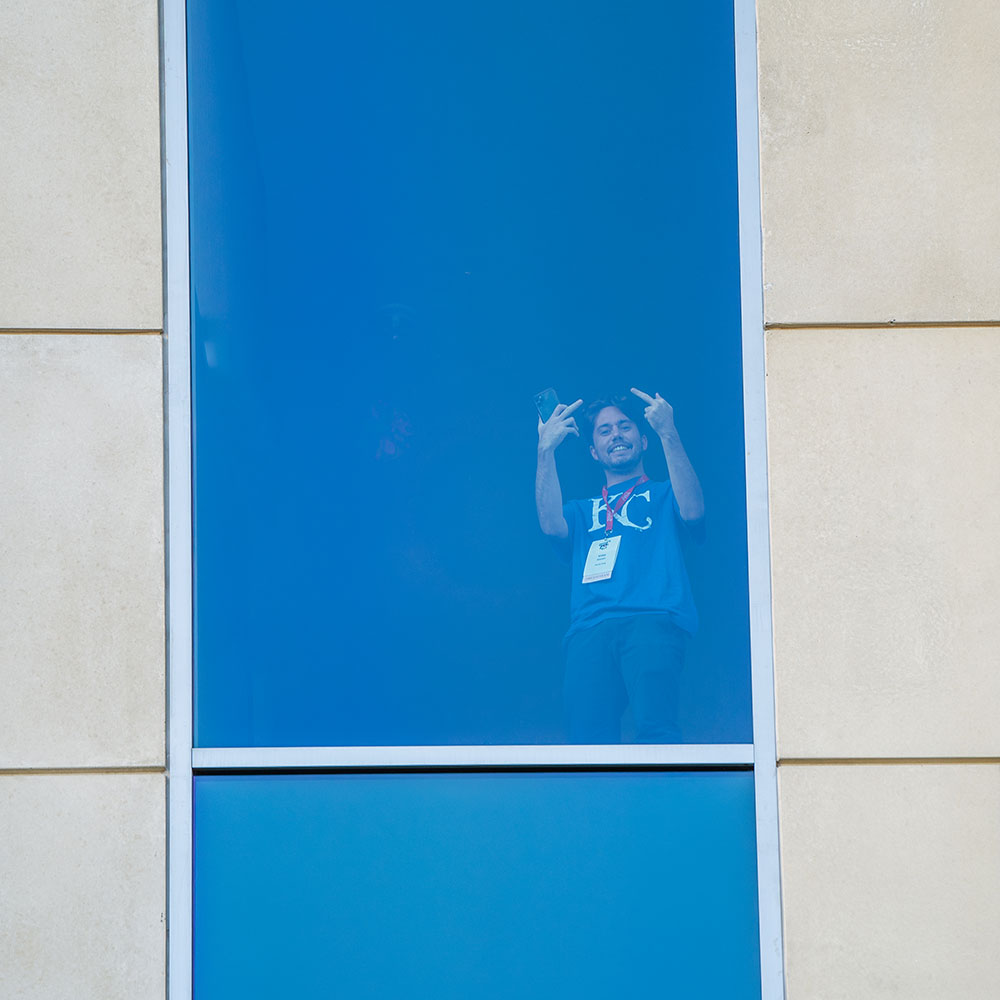 Since the beginning of the year, the American diner-style restaurant chain has been under fire for failing to follow through on a commitment to end the use of gestation crates in its operations. These cages, which average around 7-by-2-feet, are so small that pregnant pigs cannot turn around or take more than a single step forward or backward.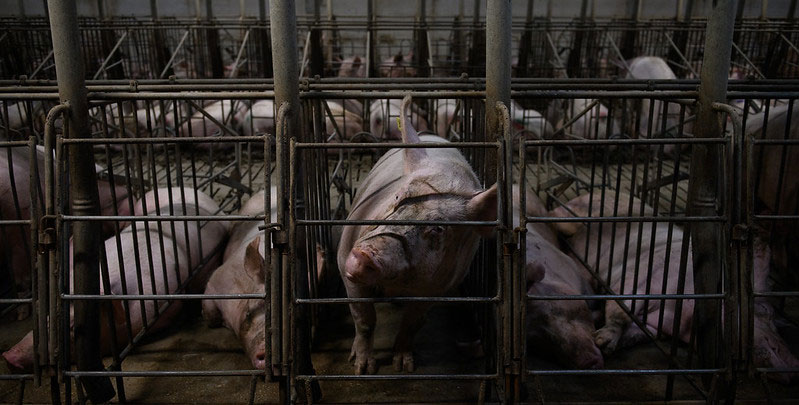 During a recent demonstration organized by Animal Equality, a global animal protection organization, animal advocates stood outside of the Loews Kansas City Hotel during a Denny's Franchise Association convention. Concerned citizens and protestors held up signs asking the company to "end the extreme confinement of mother pigs." A photographer with the group captured a photo of a Denny's representative inside the hotel looking down at the protestors and giving them the finger.
I am shocked by the lack of empathy Denny's has shown towards animals and its own consumers. Animal protection is a serious matter and should never be met with such disdain or lack of respect. Denny's needs to take action to eliminate gestation crates immediately to prove this is not their position.

– Sharon Núñez, President of Animal Equality
Denny's first made a public promise to end the use of gestation crates in 2012 amid growing customer concerns about animal welfare, The company claimed the change was "best for our company, our guests, and our continued work to improve animal welfare."
Until June of this year, Denny's displayed its commitment prominently on its website before removing it and replacing it with an updated statement that excludes any language about fulfilling its public promise.
The failed commitment sparked a nationwide campaign by Animal Equality. As a result, protests broke out across the country, including a 24-hour demonstration in Las Vegas to a billboard in Times Square, which showed pregnant pigs attempting to claw their way out of their cages. Other demonstrations were held in Austin, Raleigh, Conway, Chicago, Los Angeles, Philadelphia and Kansas City, where the image of the Denny's representative was taken.
The photo was sent to Denny's CEO, Kelli Valade, along with a certified letter signed by Núñez. In the letter, Núñez states that the photo "shocked" their team. The organization shares that they believe the photographed person to be the son of Barbara Magro, the Executive Director of Denny's Franchisee Association.
In the letter, Animal Equality claims that Denny's has remained unresponsive to "numerous emails and phone calls" since February 2023, which leads them to question if the photo represents "how the company feels about its customers' concerns."
"Animal Equality holds public demonstrations to give a platform to consumers concerned for the well-being of animals in supply chains like Denny's," Núñez concludes. "That is why the unprofessional behavior of this Denny's representative is shocking. It constitutes a thoughtless response to a serious matter that the majority of Americans stand behind."
Animal Equality is awaiting a response from Denny's regarding the matter.
---
ABOUT ANIMAL EQUALITY:
Animal Equality is an international organization working with society, governments, and companies to end cruelty to farmed animals. Animal Equality works effectively for animals through investigations, corporate campaigns and legal advocacy in the United States, UK, Germany, Italy, Spain, Mexico, Brazil, and India.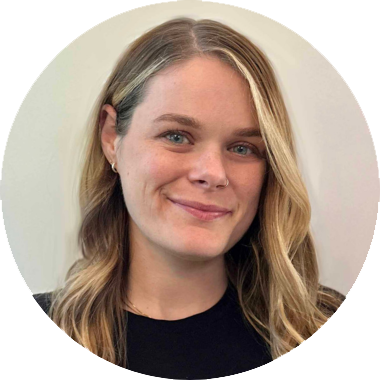 Press contact
Claire Roberson, Communications Manager