News
Get the latest news and updates from Animal Equality
Nevada is the 9th State to Ban Cages for Hens
June 8, 2021

Thanks to the work of Animal Equality, as well as other animal protection groups, Nevada today announced it would become the 9th state in the U.S. to ban cages for hens.
MONUMENTAL LEGISLATION: A newly passed bill bans the caging of hens in Nevada, and also requires eggs sold in the state to be from cage-free facilities, no matter where the eggs were produced. This legislation also requires specific enrichments for hens—like perches, dust-bathing areas, and nests—plus a minimum of one square foot (.09 square meters) per bird. These requirements are essential to hens' well-being.
WHEN IT BECOMES LAW: The minimum space requirement goes into effect on July 1, 2022, and cage ban and enrichment requirements go into effect on Jan. 1, 2024. As a result of this law, 3.5 million egg-laying hens per year will have improved lives.
THE LIST IS GROWING: This makes Nevada the ninth U.S. state to ban cages for hens in the egg industry, following Utah (announced March 2021), Colorado, Michigan, Washington, Oregon, California, Massachusetts, and Rhode Island.
OUR WORK CONTINUES: This announcement is certainly a cause for celebration, and we applaud Nevada's progress in reducing the suffering of hens within the egg industry. However, our work for chickens continues, as billions around the world are still suffering from cage systems, overcrowding, and overall abuse. In fact, one of the most brutal practices of the egg industry is ongoing, including in the U.S. Male chicks are killed shortly after hatching because they're considered unprofitable. This slaughter is known as chick culling and happens while the babies are still conscious. It's something we're working very hard to stop—learn more about how you can help.
---
---
Latest News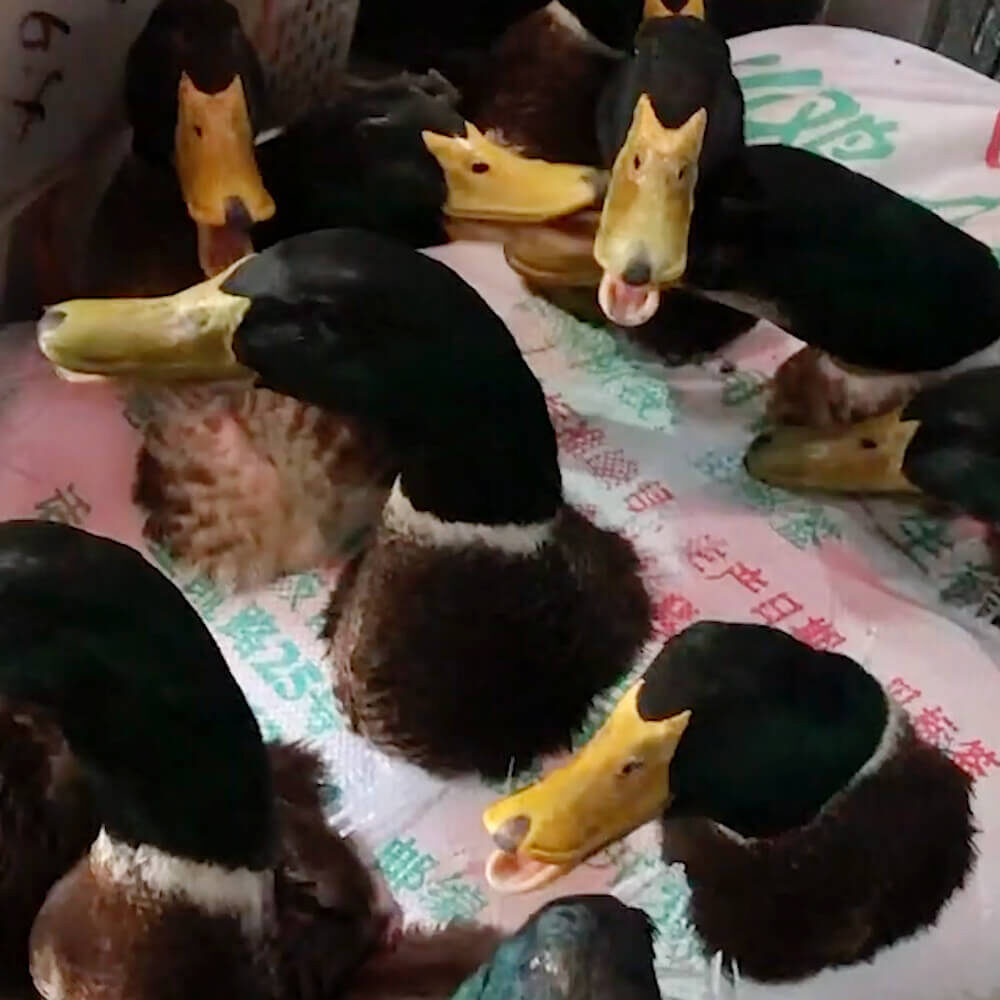 June 17, 2021
---
Today, Animal Equality presented over half a million signatures to the United Nations (U.N.) along with a petition that called for the end of the sale of live animals at the world's wet markets. We are calling on the governing body to publicly acknowledge the risks live animal sales pose…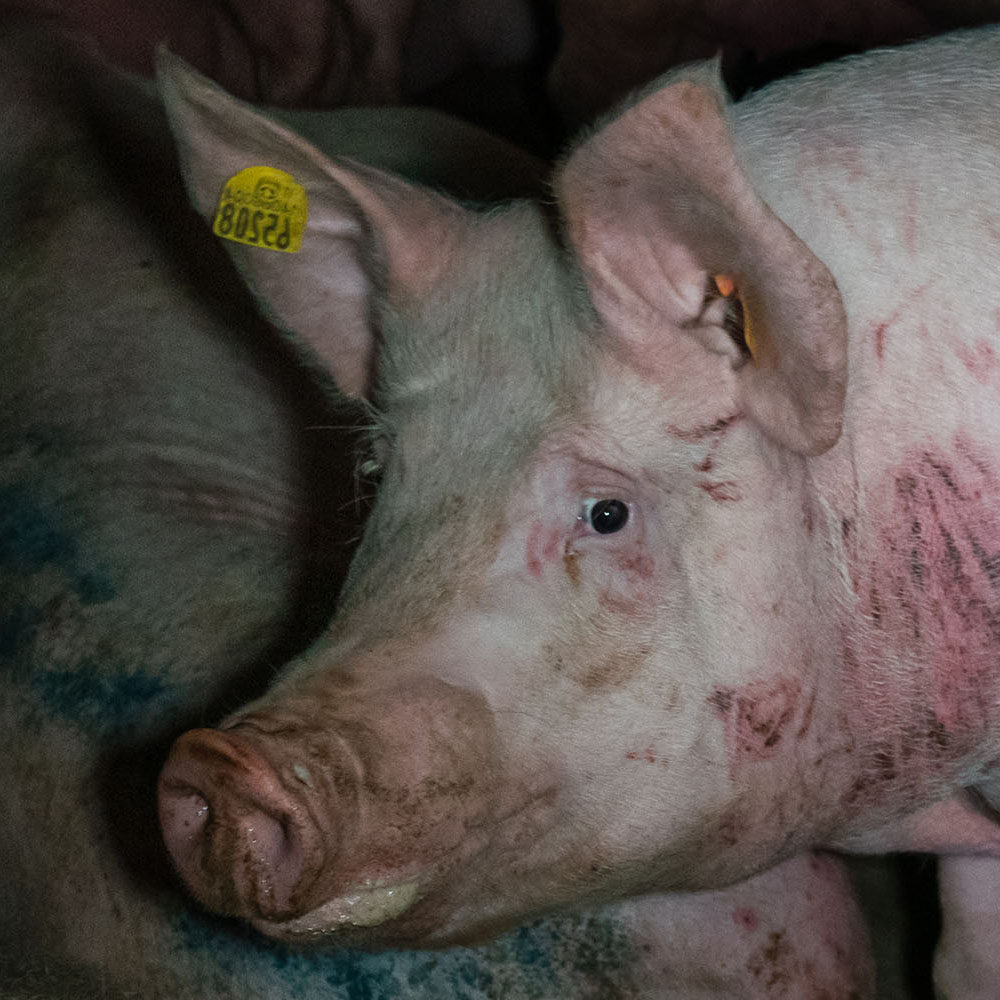 June 11, 2021
---
Animal Equality has released an investigation that documents what happens to pigs inside an Italian slaughterhouse, revealing the terrible cruelty that animals within these places are subjected to. THE DETAILS: The investigation was filmed at Zema Srl slaughterhouse located in the province of Cremona—a facility known for its "quality" products,…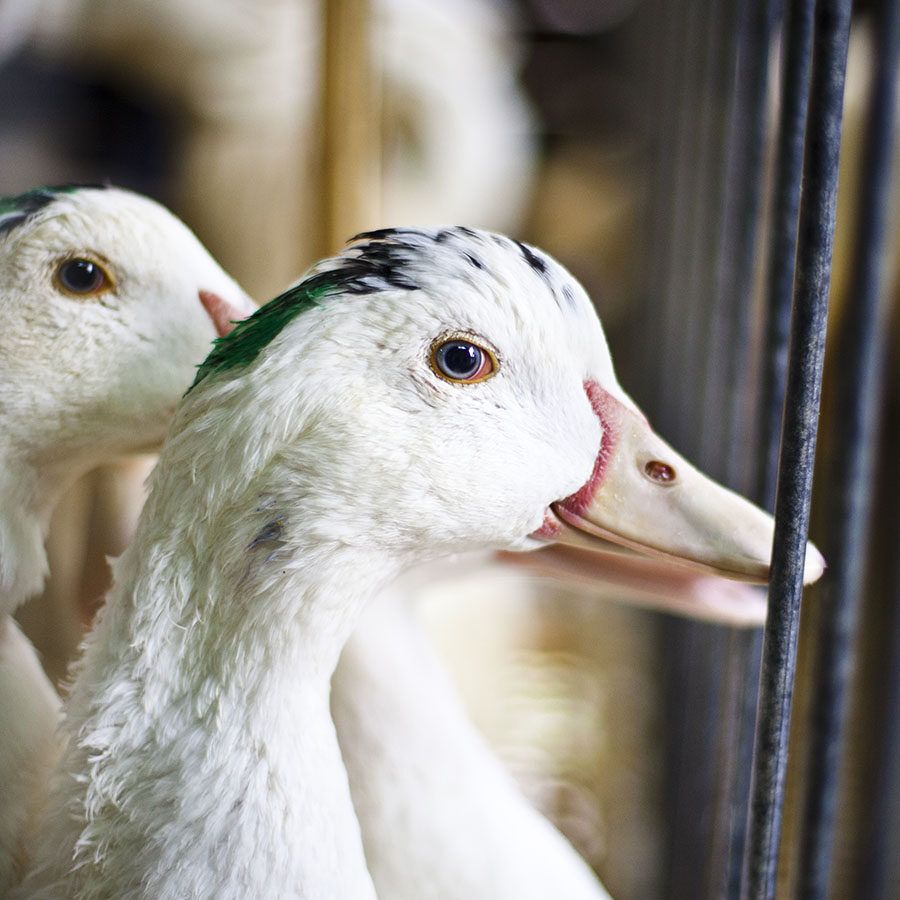 June 11, 2021
---
On the heels of the European Parliament's vote to ban cages across the European Union, a second vote calls on the European Commission to present a proposal to ban the cruel and unnecessary force-feeding of ducks and geese to produce foie gras.  THE DETAILS: The resolution approved…