News
Get the latest news and updates from Animal Equality
Italy Bans The Killing of Male Chicks in an Effort Led by Animal Equality
In an effort led by Animal Equality, Italy has made history by banning the killing of male chicks. This initiative will impact approximately 35 million baby chicks in Italy's egg industry.
August 4, 2022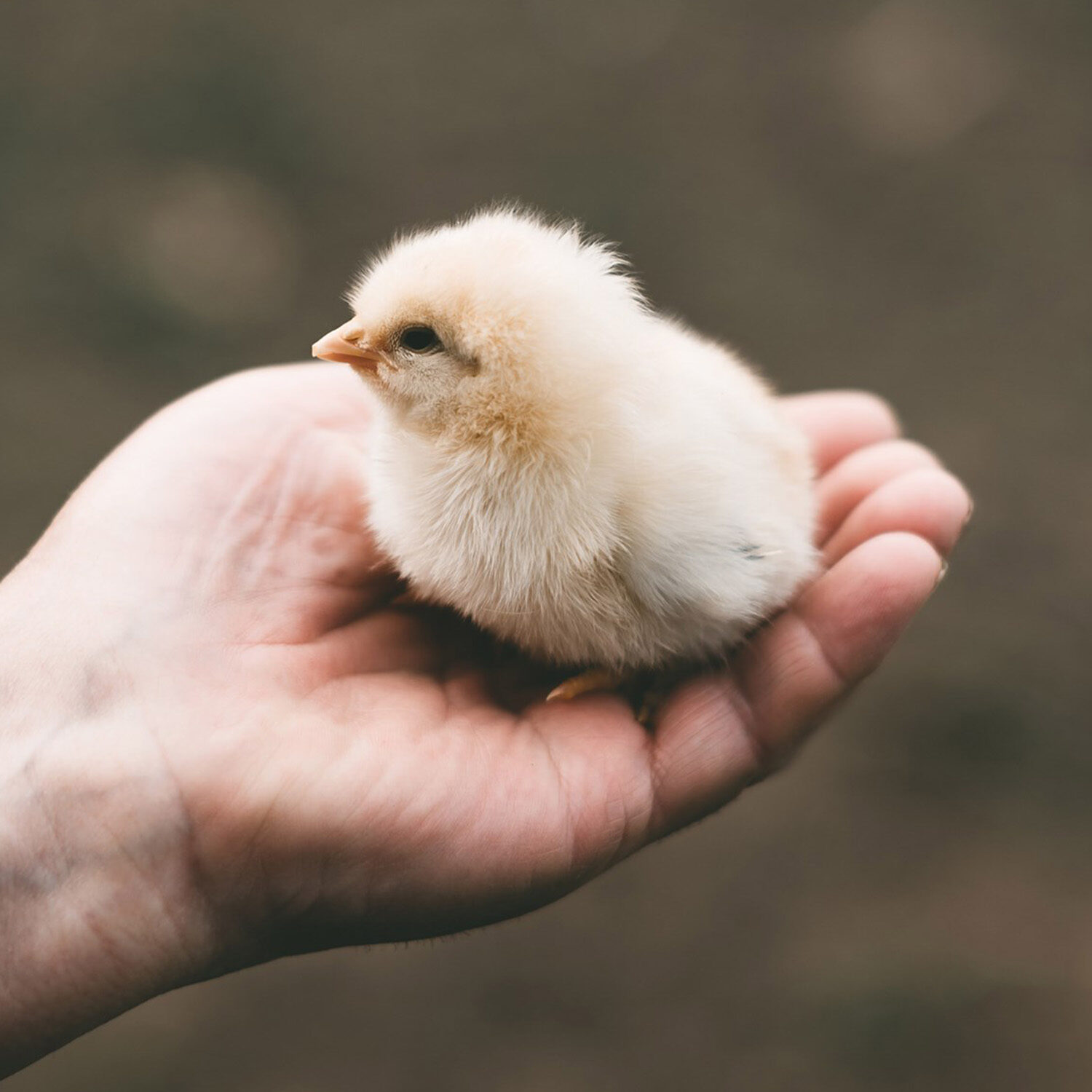 The Italian Chamber of Deputies has passed the ban on the killing of male chicks in the egg industry. This initiative comes after two years of intense campaigning by Animal Equality and was approved on Wednesday, August 3rd, by an absolute majority (346 votes in favor, 10 against, and 19 abstentions).
Animal Equality worked alongside Deputy Francesca Galizia, with the support of many political forces, to submit this proposal last December. This past June, the Senate approved the amendment, leaving it to the Chamber to give their final approval and make the ban official and coming into effect in 2026.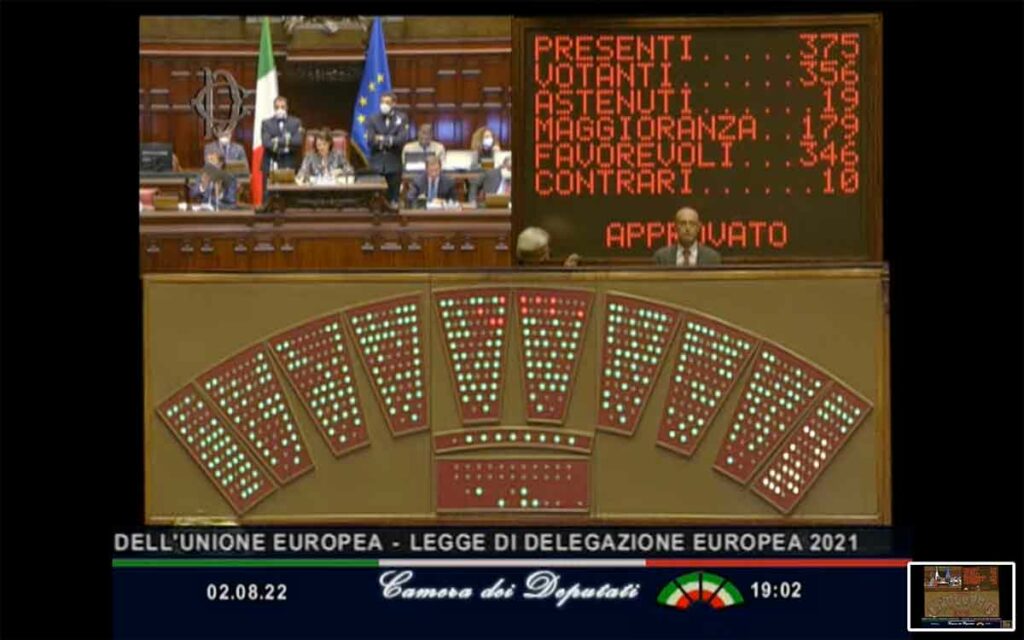 For this work, I want to thank the organization Animal Equality, who has been fighting this battle for years, I want to thank the trade associations Assonavi and Unitalia, LAV who gave a contribution, and COOP for embracing this proposal.

-Deputy Francesca Galizia
The approval by the Chamber of Deputies of a ban on male chick-killing earlier this week in Italy is history in the making. It is evidence that when we work hard for a better animal world for animals, we achieve groundbreaking change. Between 25 to 40 million baby chicks a year will not be ground up or asphyxiated alive, thanks to Animal Equality and our supporters.

-Sharon Núñez, President of Animal Equality
Because male chicks are unable to produce eggs and are not one of the breeds used for meat, they are killed by millions every year by the egg industry. These animals are grounded up alive or suffocated within 24 hours of being born. In Italy, 25 to 40 million male chicks are killed this way every year.
These same practices are used in the United States, where around 260 million male chicks are killed each year. This means around 30,000 newborn chicks every hour, 8 every second.
Since 2010, Animal Equality has investigated 9 chicken hatcheries in Italy, United States, Mexico, and Spain documenting the killing of chicks. In Italy, Animal Equality's campaign launched in 2020 with a petition, which has been signed by more than 100,000 citizens, asking the Italian government and egg industry to stop this practice.
As part of the campaign, Animal Equality submitted the initiative to ban the massacre of male chicks in Italy, resulting in this historic amendment less than two years later.
This amendment is included within the European Delegation Law 2021. The new law includes a timeframe for companies to comply by updating their working procedures and technologies. This will allow for the introduction and development of technologies that identify the sex of a chick in an egg before hatching.
Animal Equality's LIVE Announcement Outside The Italian Parliament
How To Help Male Chicks In The U.S.
In the U.S., 260 million male chicks are killed in the egg industry by being ground alive or suffocated. We can stop their unnecessary death as we did in Italy. By signing our U.S. petition, you are denouncing this cruel practice in the egg industry and lending your voice to these baby chicks so Animal Equality can continue working to ban practices like this.
The easiest way to do your part to prevent the killing of these male chicks is by choosing plant-based egg alternatives. Options like egg-free mayo, egg replacer for baking, and using tofu to make scrambled eggs are just a few readily-available options to keep this suffering off your plate. Get inspired by delicious, plant-based recipes on LoveVeg.com.
---
Latest News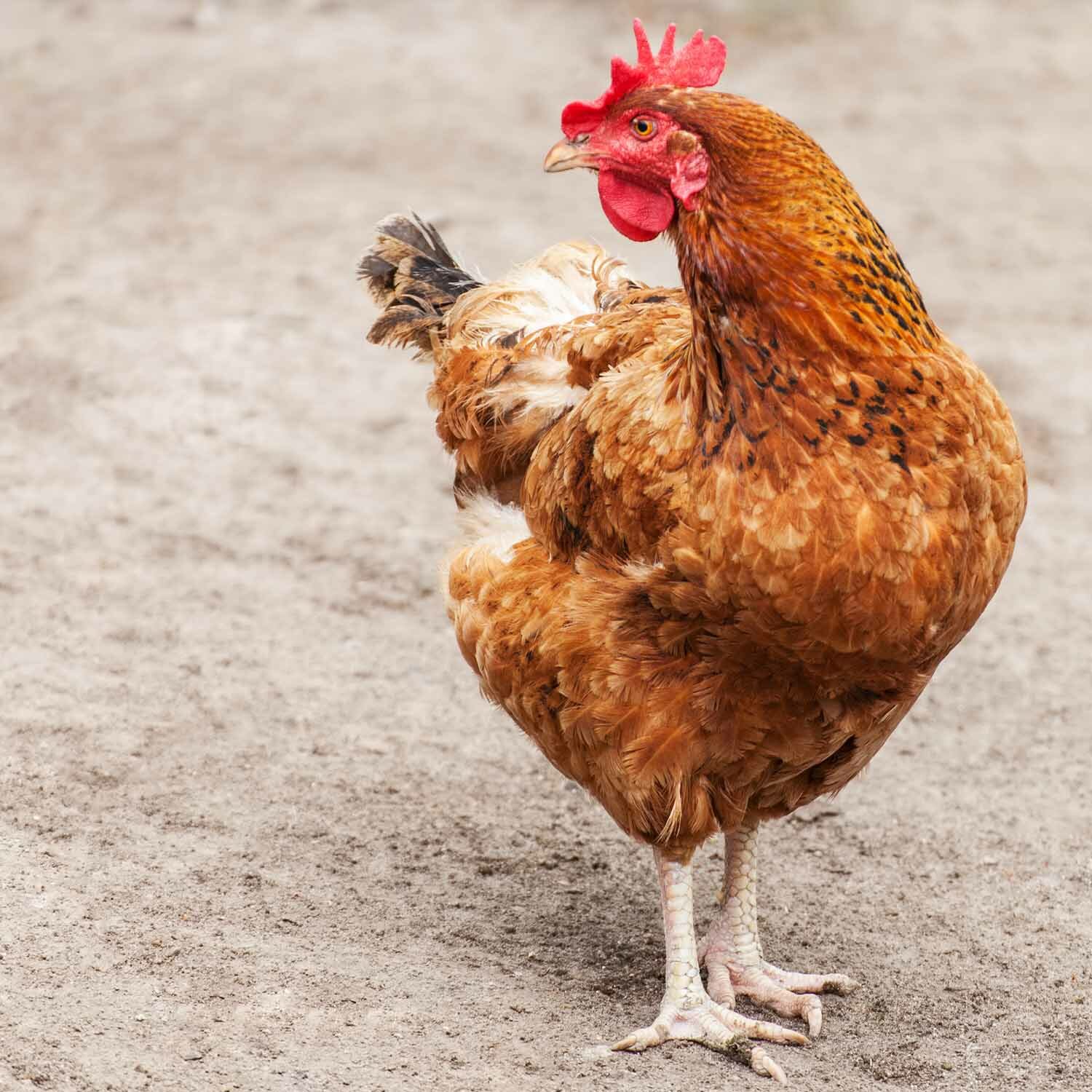 September 27, 2022
---
This policy will be implemented in its 100 hotels in 20 countries and will improve the lives of more than 375 thousand hens used for eggs each year.The cage system seriously compromises the welfare of hens, who live in such small spaces and are so cramped that they cannot perform…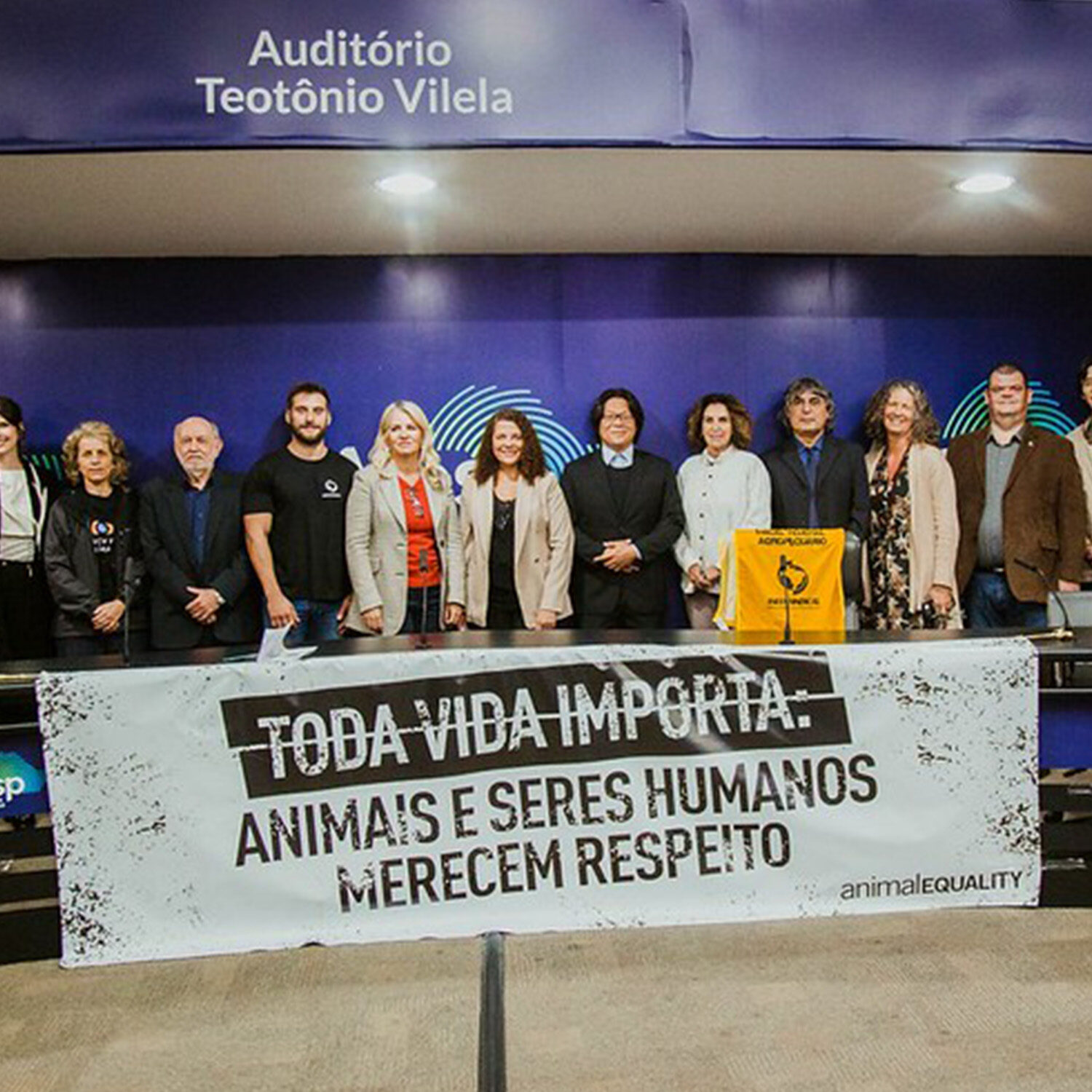 September 21, 2022
---
On September 15, Animal Equality met at São Paulo's State Assembly alongside several animal, environmental, and human health protection organizations. The public hearing was organized by Animal Equality with the support of State Representative Carlos Giannazi. The organizations met in opposition of Brazil's 'Self-Control' Bill1 to discuss their concerns of…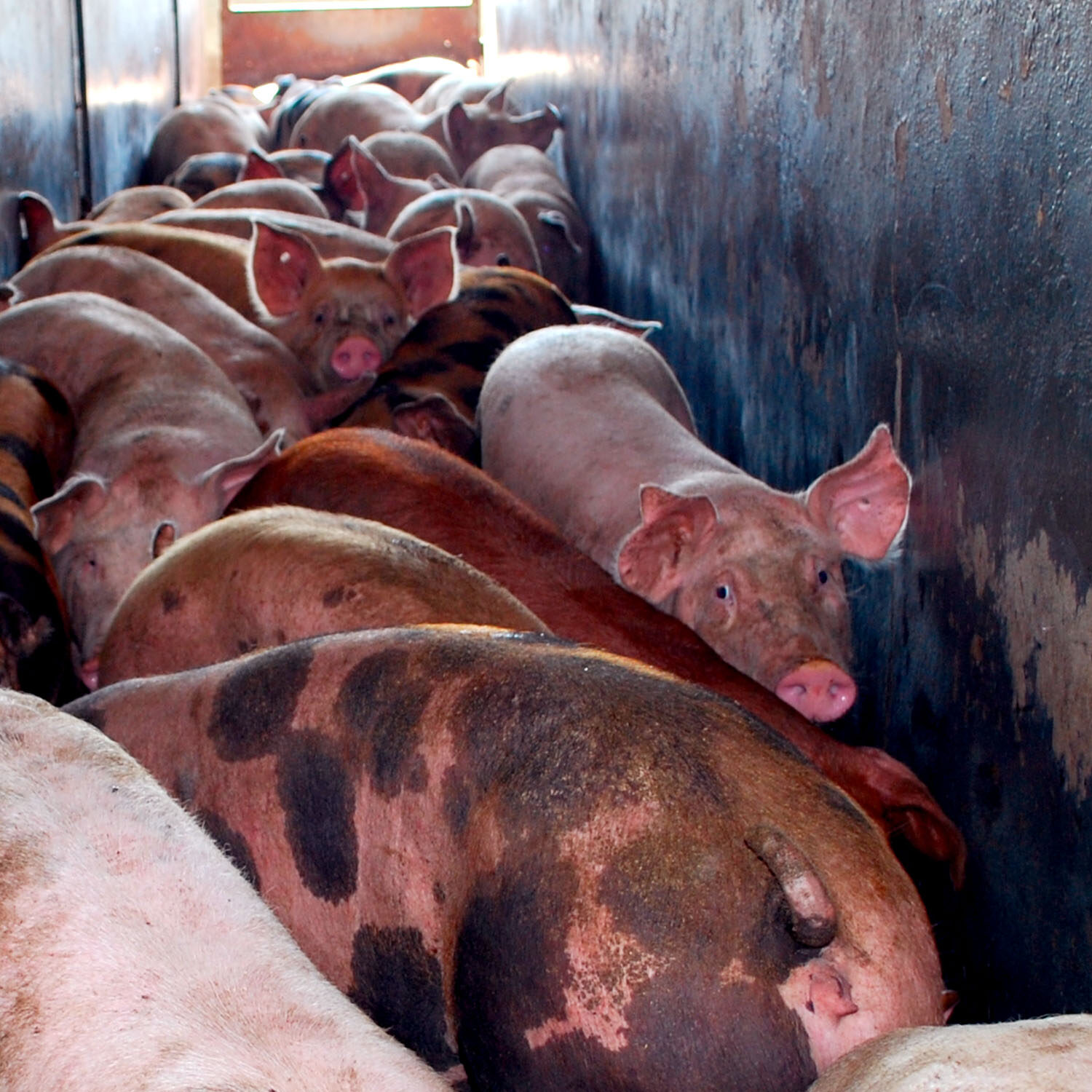 September 7, 2022
---
The Spanish government has made surveillance cameras in slaughterhouses mandatory. But slaughterhouse personnel will be the authority that reviews the footage. Animal Equality is demanding the footage is analyzed independently and that it is accessible to the public.