News
Get the latest news and updates from Animal Equality
EU Commission Falls Short on Commitment to Protect Animals
Two years back, the European Commission unveiled a bold vision: to eliminate the use of cages in animal agriculture. But when European Commission President Ursula Von der Leyen outlined the Commission's plans for 2024 earlier this week, viewers were struck by her silence on farmed animal issues altogether.
September 18, 2023
Updated: October 6, 2023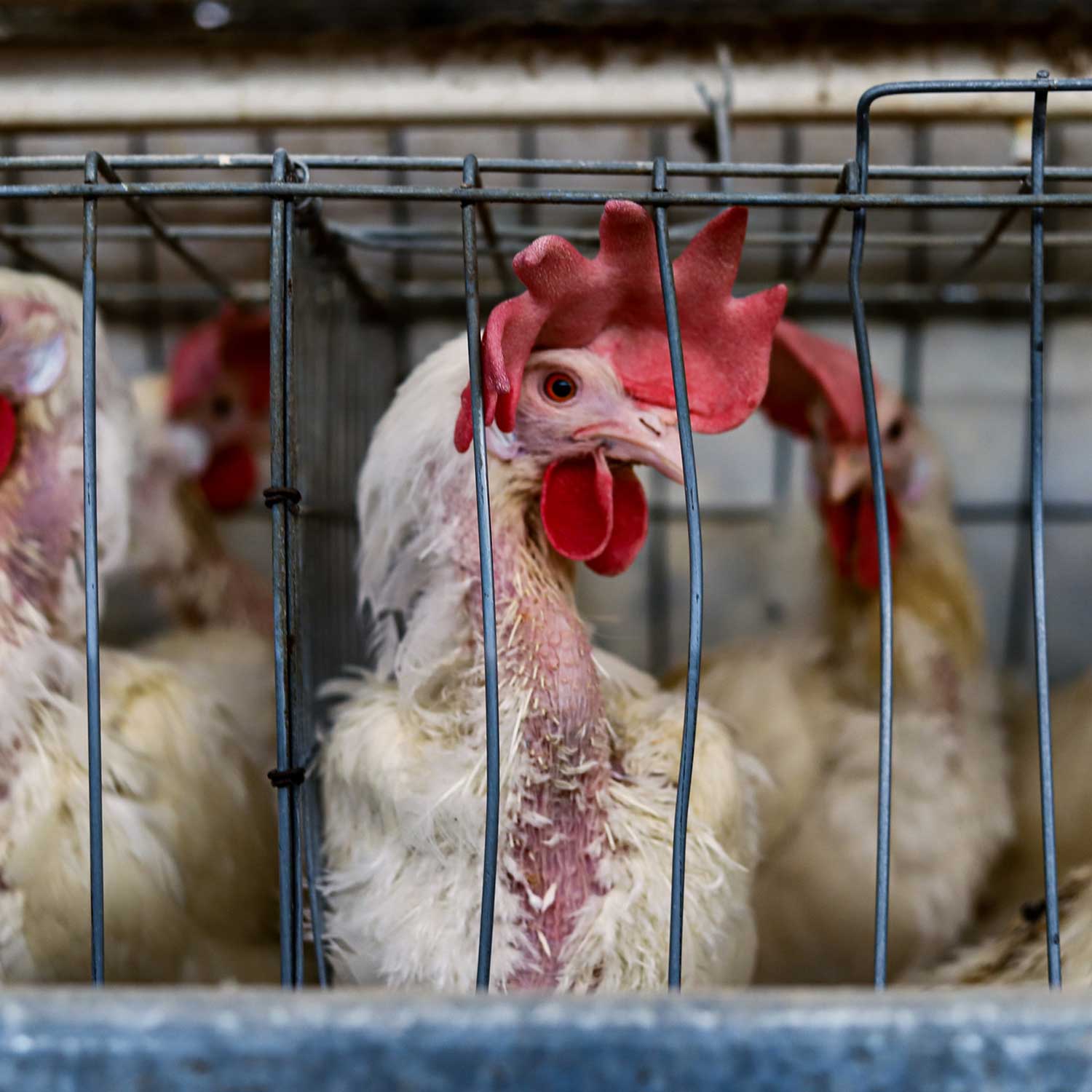 As the President laid out the Commission's goals, critics noted that the government body had promised to review animal protection laws by the third quarter of 2023. Not only did they fail to discuss their plans to do so, but animal welfare issues were not mentioned in the agenda for 2024.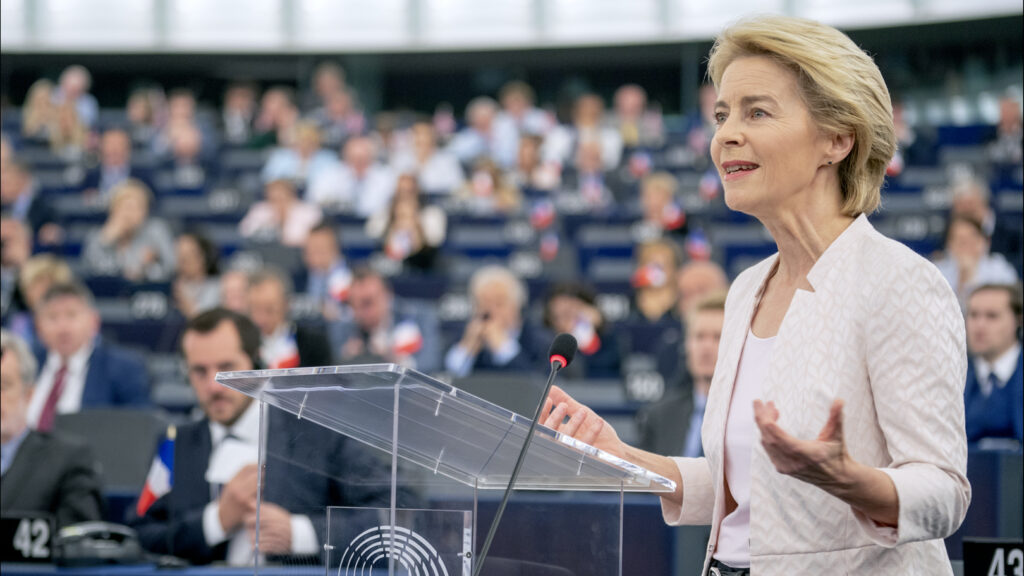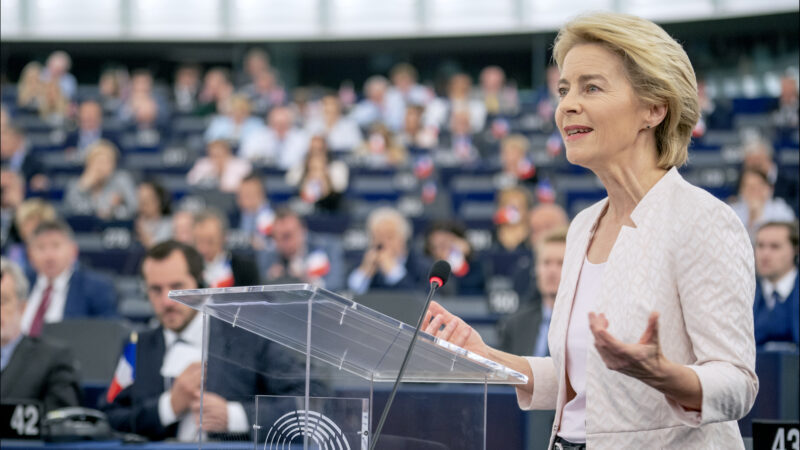 This decision has raised doubts about whether the Commission is truly focused on animal welfare or swayed by the industry's financial and political influence.
Over the coming weeks, the Commission will finalize its agenda for 2024 in dialogue with the EU Council and Parliament. Meanwhile, Animal Equality plans to mobilize Members of European Parliament (MEPs) and EU countries to ensure legislation aimed at protecting animals is included in these plans.
The European Commission committed to ending the use of cages in industrial livestock farming. We hope that before the end of the year, the review of animal welfare legislation will be published. At Animal Equality, we will continue working to make this happen.

Javier Moreno, co-founder of Animal Equality
EU Citizens Demand Better for Animals
Each year, approximately 300 million farmed animals in the European Union spend all or part of their lives in cages, pens, or stables. Hens and rabbits are left with spaces no larger than a sheet of paper, and female pigs spend nearly half of each year unable to turn around or take more than a step forward.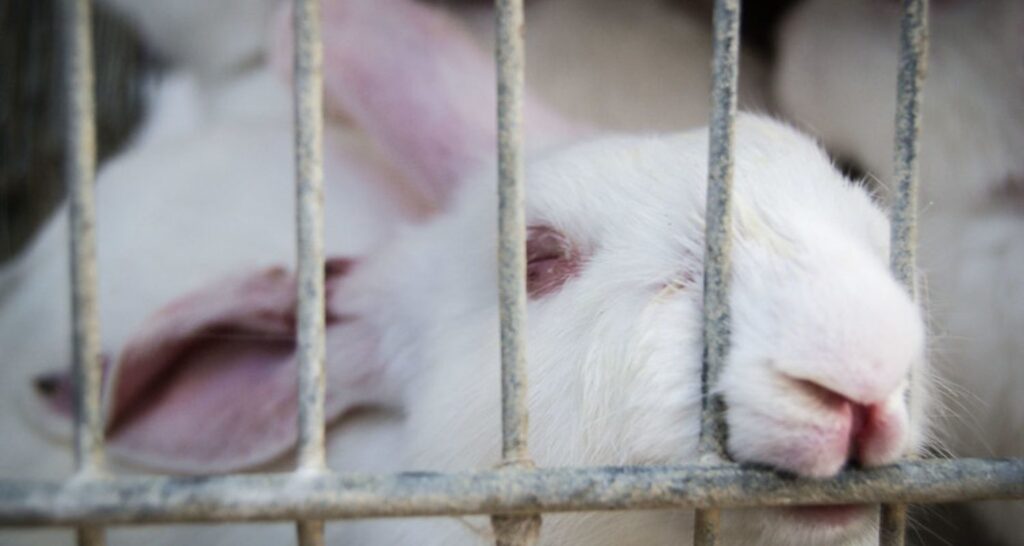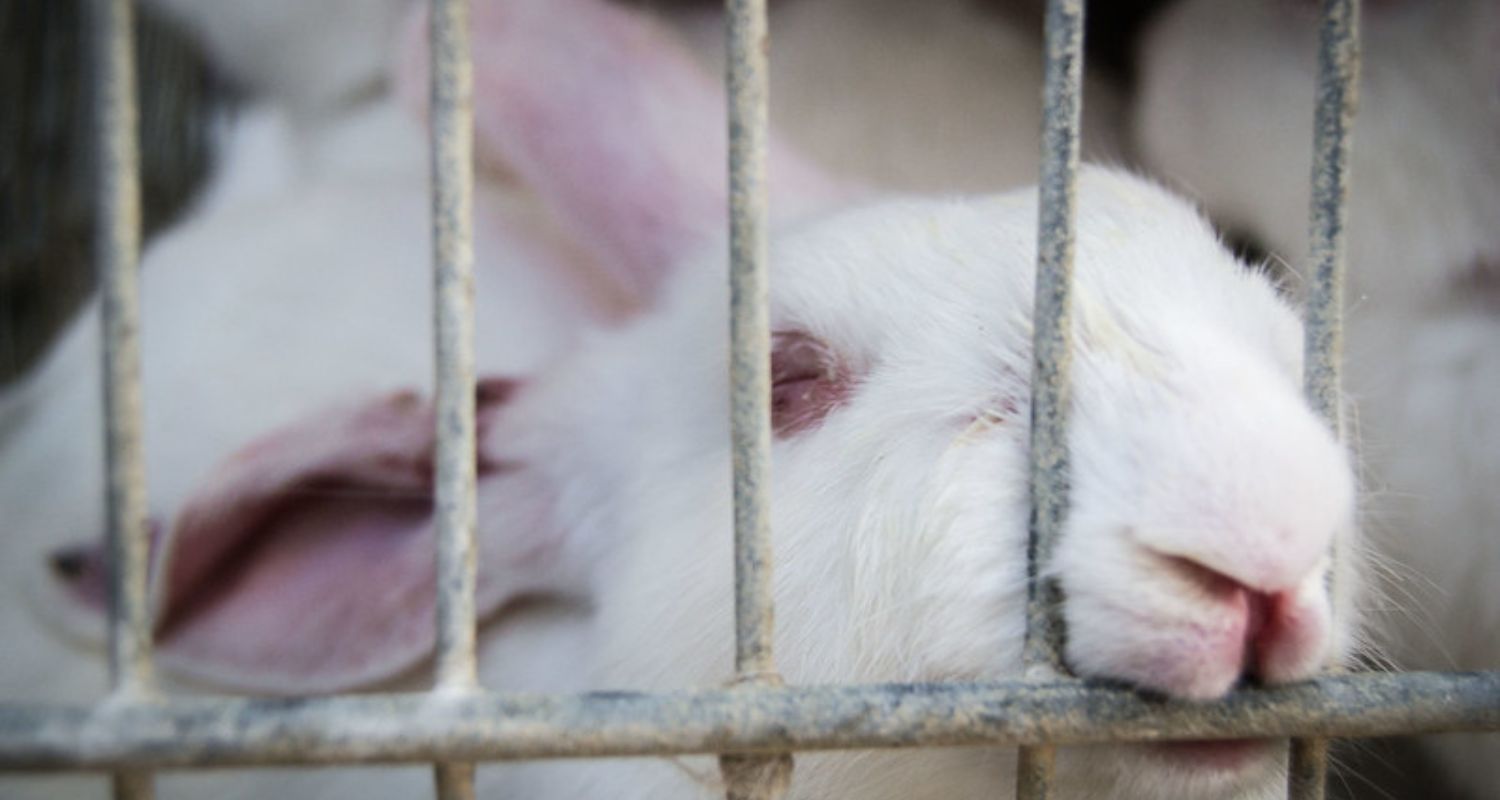 These conditions contradict the scientific expertise of the European Food Safety Authority (EFSA), which has recommended that hens live outside cages and calves are freed from their small, cramped pens.
To combat this issue, Animal Equality and other animal protection groups promoted a citizens' initiative called "End the Cage Age." The campaign has reached 1.6 million citizen signatures and support from the European Committee of the Regions, scientists, business leaders, environmental protection organizations, health and agriculture groups, and veterinary organizations. Eight out of ten Members of the European Parliament (MEPs) voted in favor of it.
Its purpose is to end extreme confinement for hens, pigs, calves, rabbits, quails, ducks, and geese through the following:
Progressively eliminating cages in the European Union, starting in 2027
Ensuring that all products imported into the EU meet future cage-free standards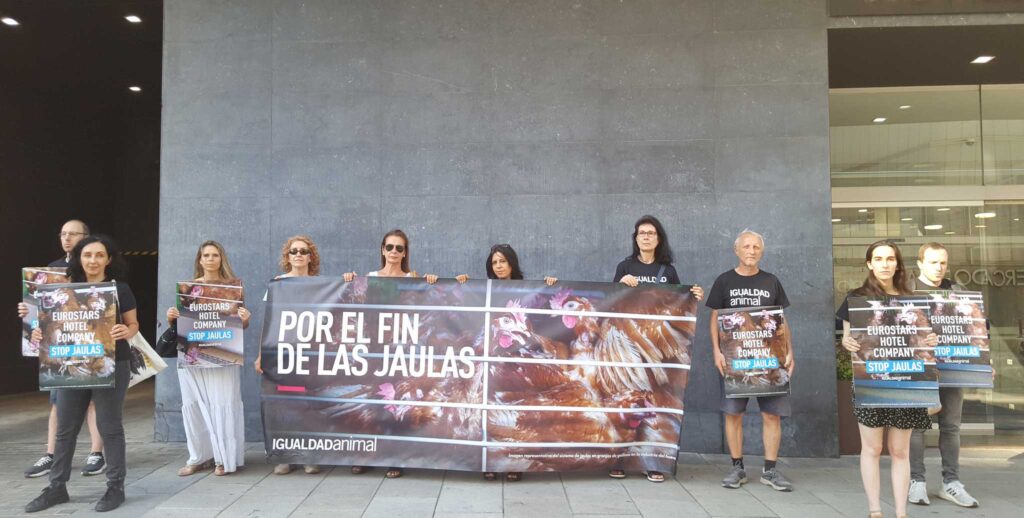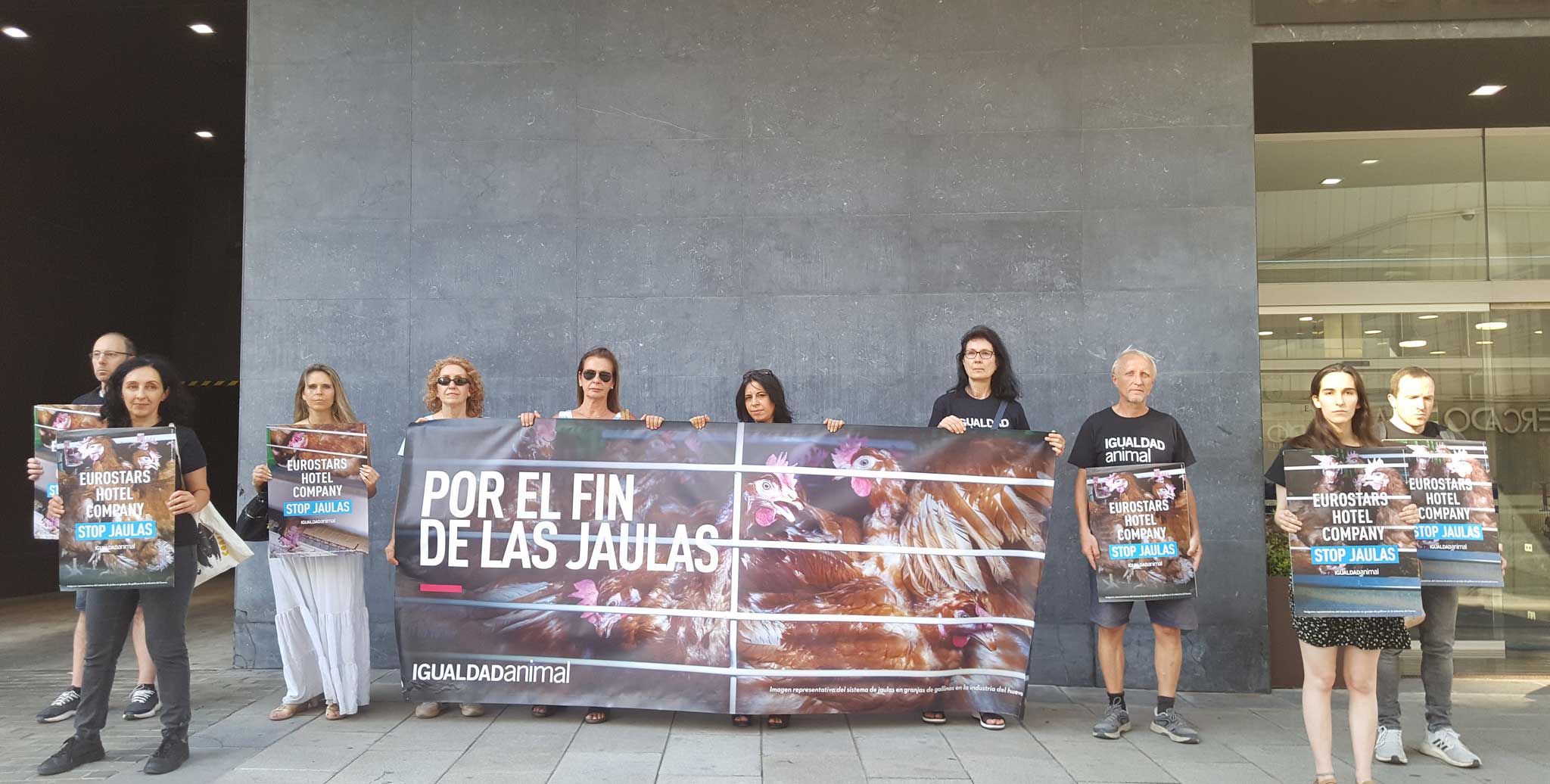 Animal advocates point out that the majority of European citizens have expressed disapproval of cages for animals.
Influence of Industry Lobbying
Von der Leyen's critics argue that the factory farming industry lobbies against animal welfare legislation to protect its profits. In fact, Politico and Lighthouse Reports recently found that the industry has alarming influence over the European Union's decision-making process.
Animal agriculture lobbyists have reportedly harassed animal advocates and purposely presented flawed economic analyses. As noted in an opinion piece published in The Brussels Times, the industry has repeatedly used "outdated and disputed" evidence to claim that new animal welfare laws would "result in food shortages."
This is a tactic very familiar to those in the U.S. After the Supreme Court upheld California's Proposition 12 – which provided minimum space requirements for pigs used for breeding, as well as other animals – the industry warned of soaring prices for bacon and other pig meat products.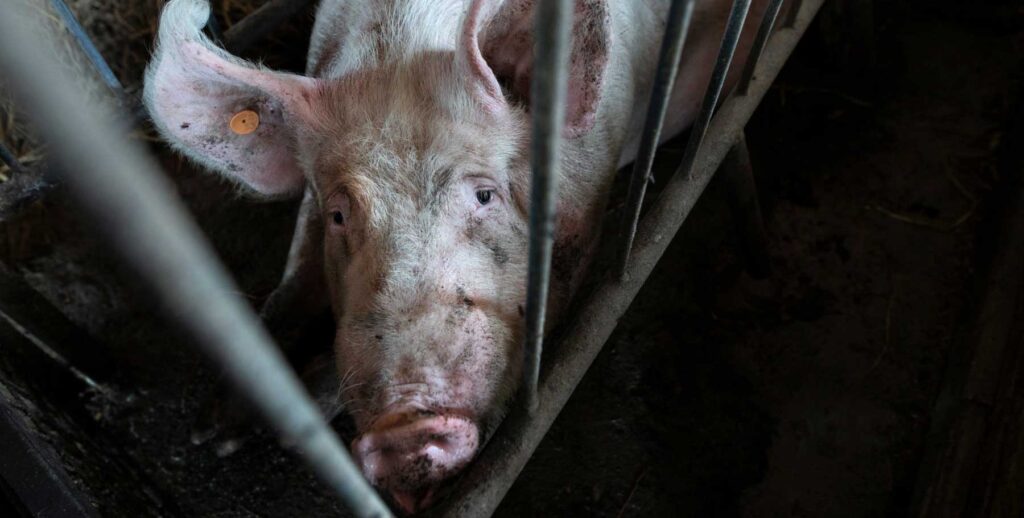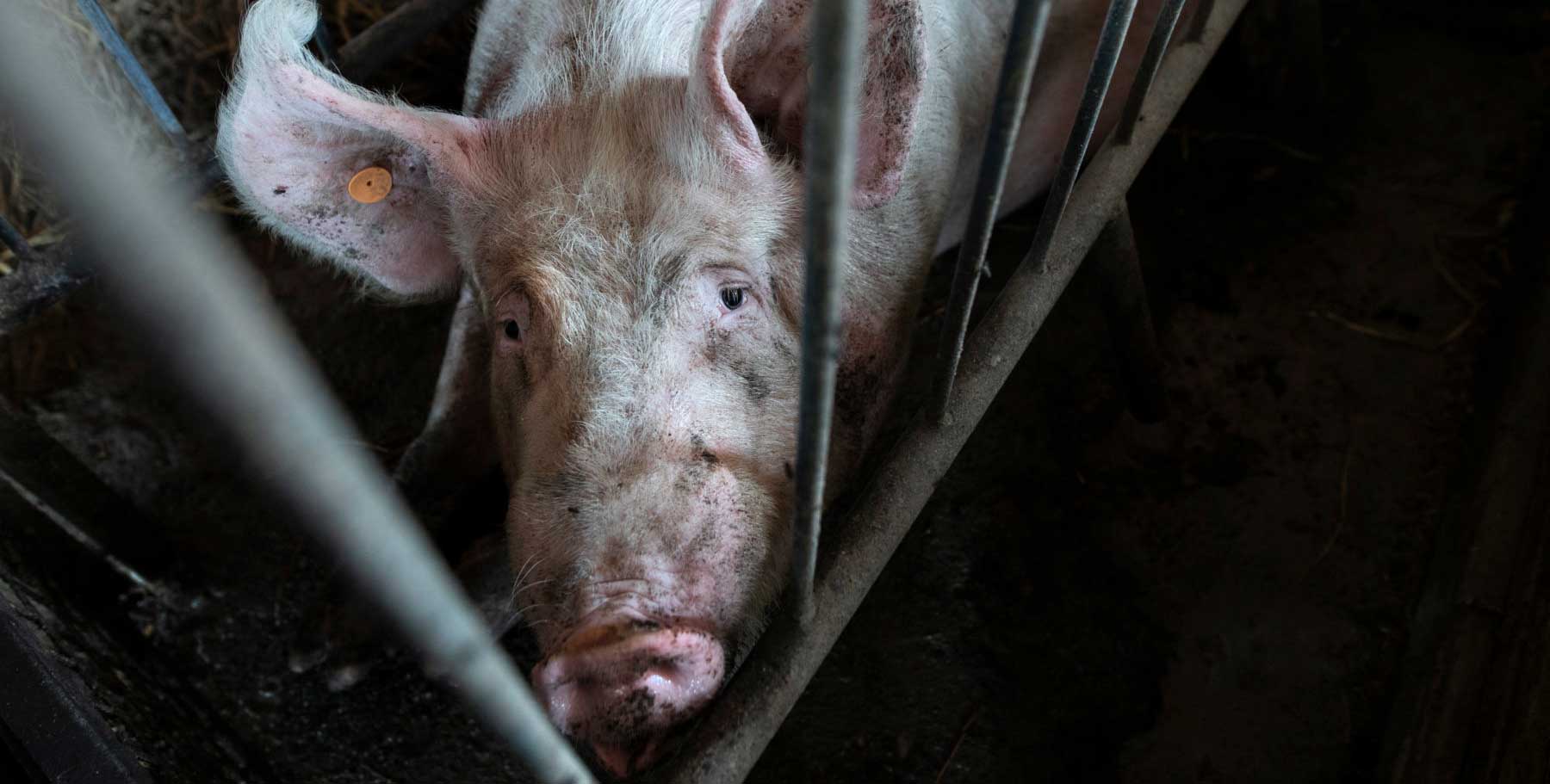 Since that time, the industry has lobbied Congress to propose the EATS Act. This piece of legislation would overturn Prop. 12, as well as state animal welfare laws across the country. If passed, it would set the animal defense movement back by decades.
How You Can Battle Industry Corruption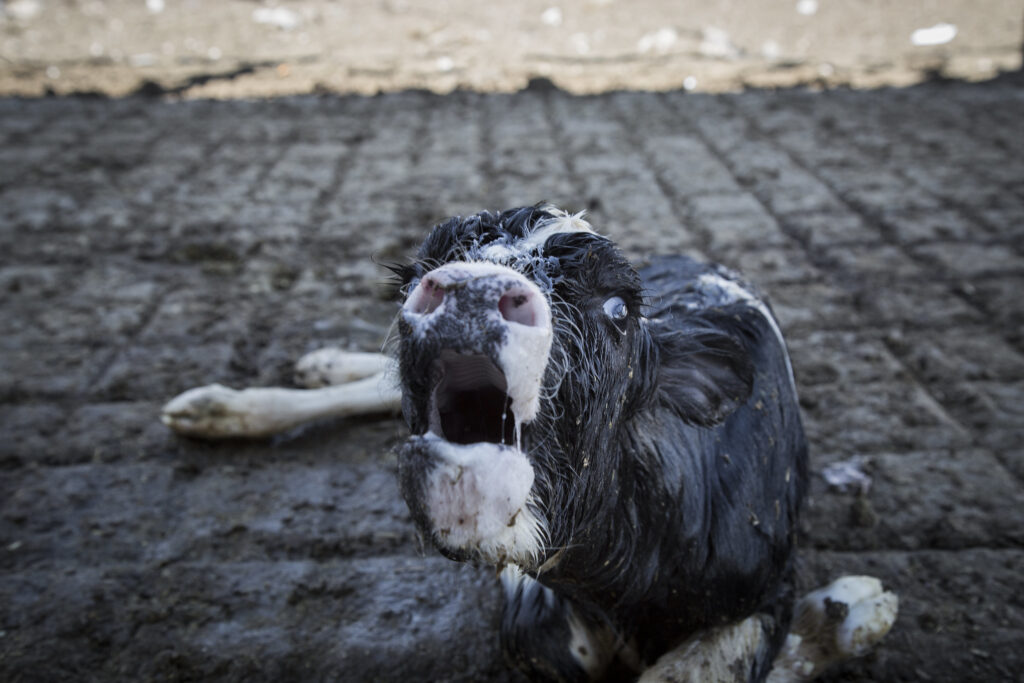 MAKE 2X THE IMPACT
For a limited time, your donations to end animal cruelty will be matched by an anonymous donor. Double your impact today and spare millions of animals from suffering.
Amid growing concerns over the treatment of farmed animals, people around the world are making a difference through their daily habits. By replacing meat, dairy, and eggs with plant-based foods, they're sending a loud and clear message: the world is ready for progress.
Transitioning to plant-based foods is a powerful way to increase demand for humane and sustainable choices. Today, you can alleviate animals' suffering and battle industry corruption with every meal.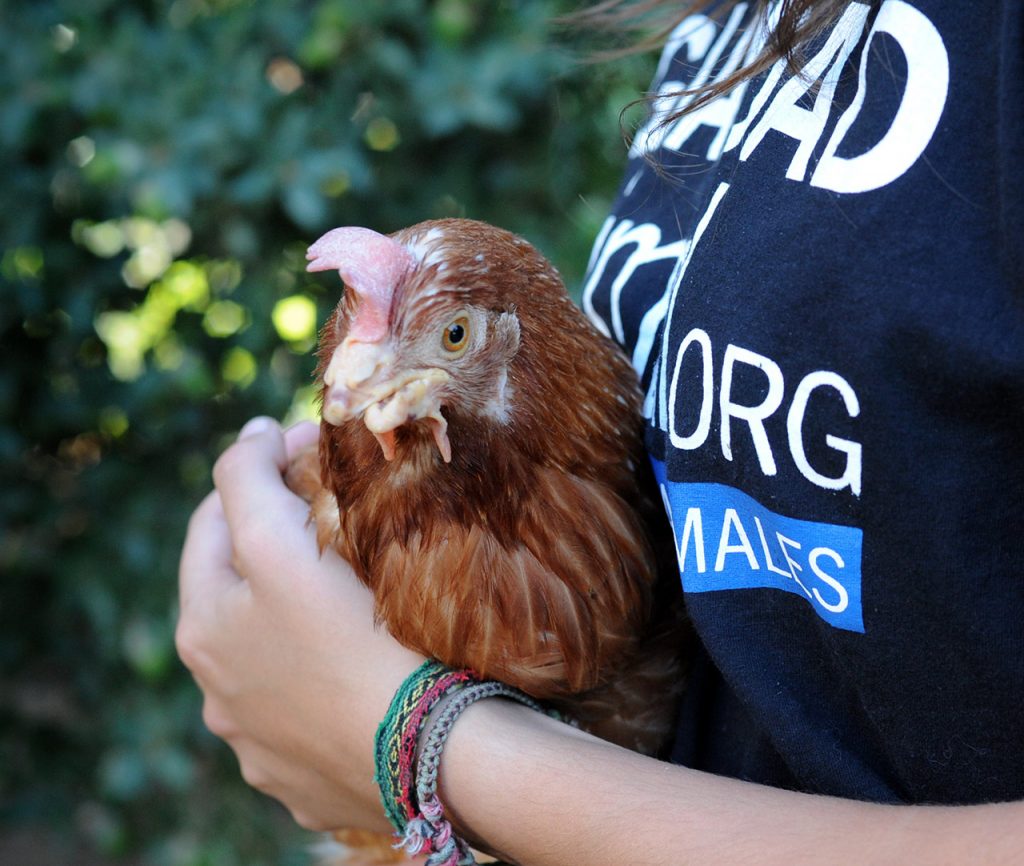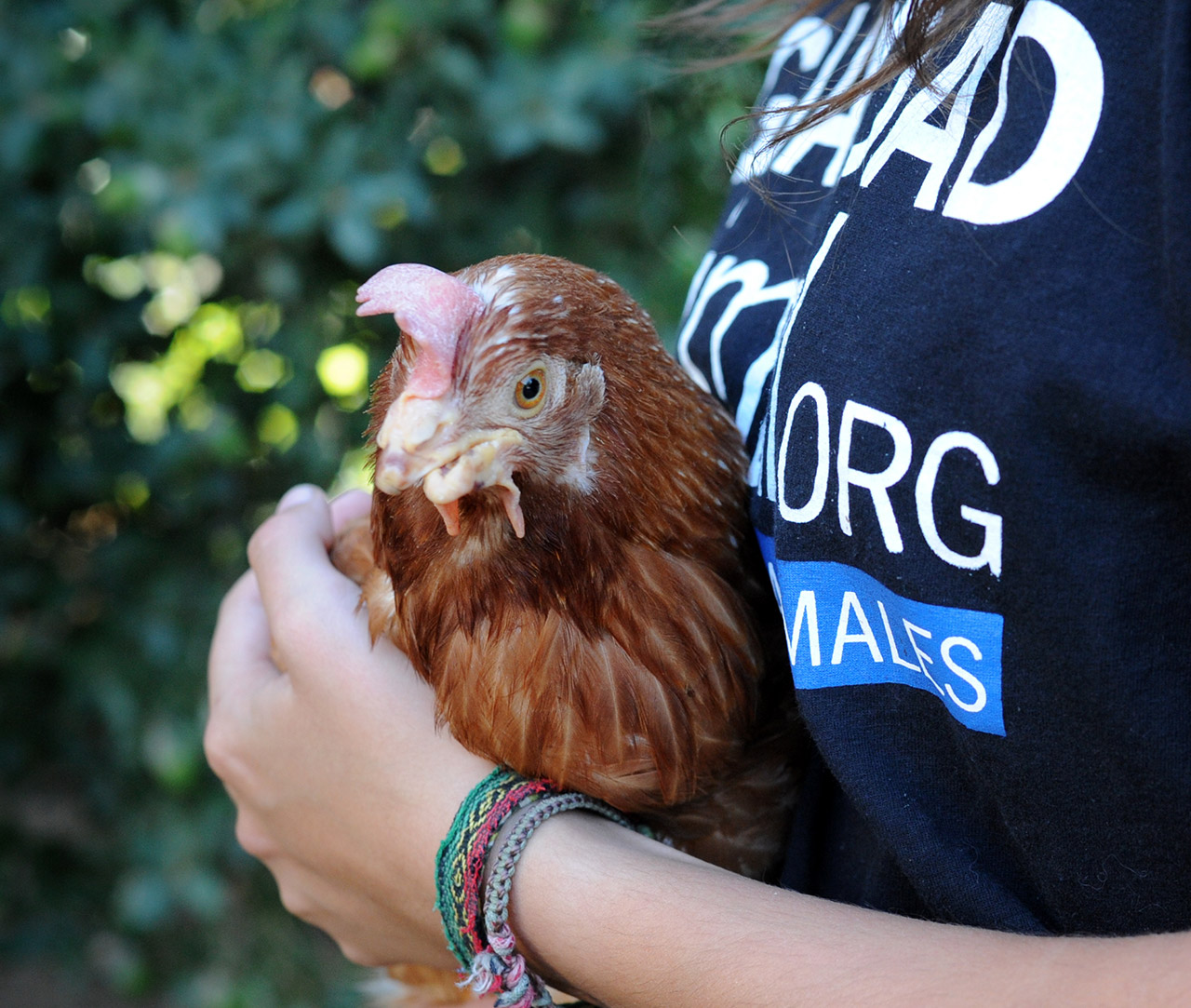 LIVE KINDLY
With rich emotional lives and unbreakable family bonds, farmed animals deserve to be protected.
You can build a kinder world by replacing animal food products with plant‑based ones.
---
Latest News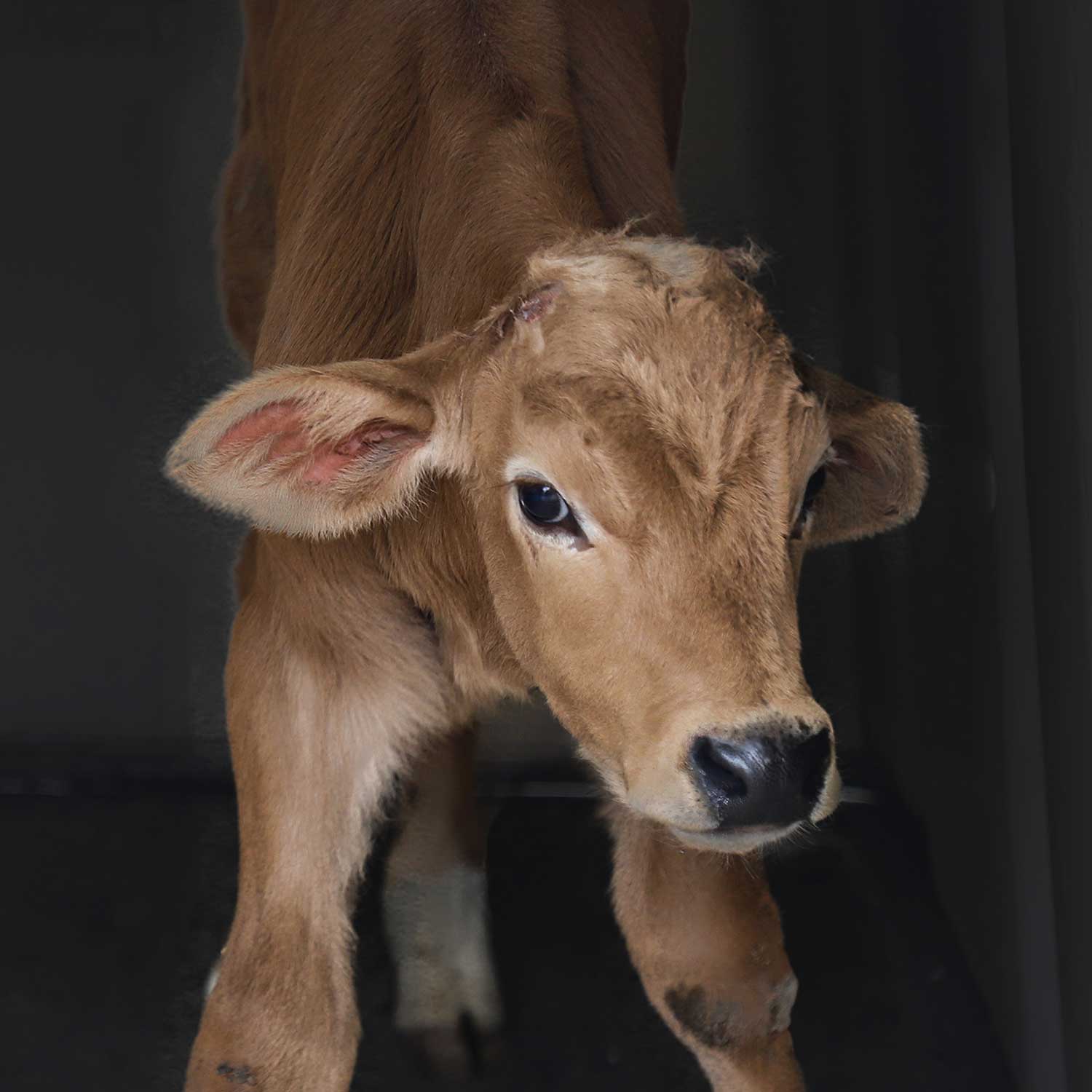 December 8, 2023
---
With its release of investigative footage, Animal Equality has exposed cruelty in Mexico's dairy industry. Images and videos show the separation of mother cows and calves, the mutilation of calves without anesthesia, and calves slaughtered shortly after birth.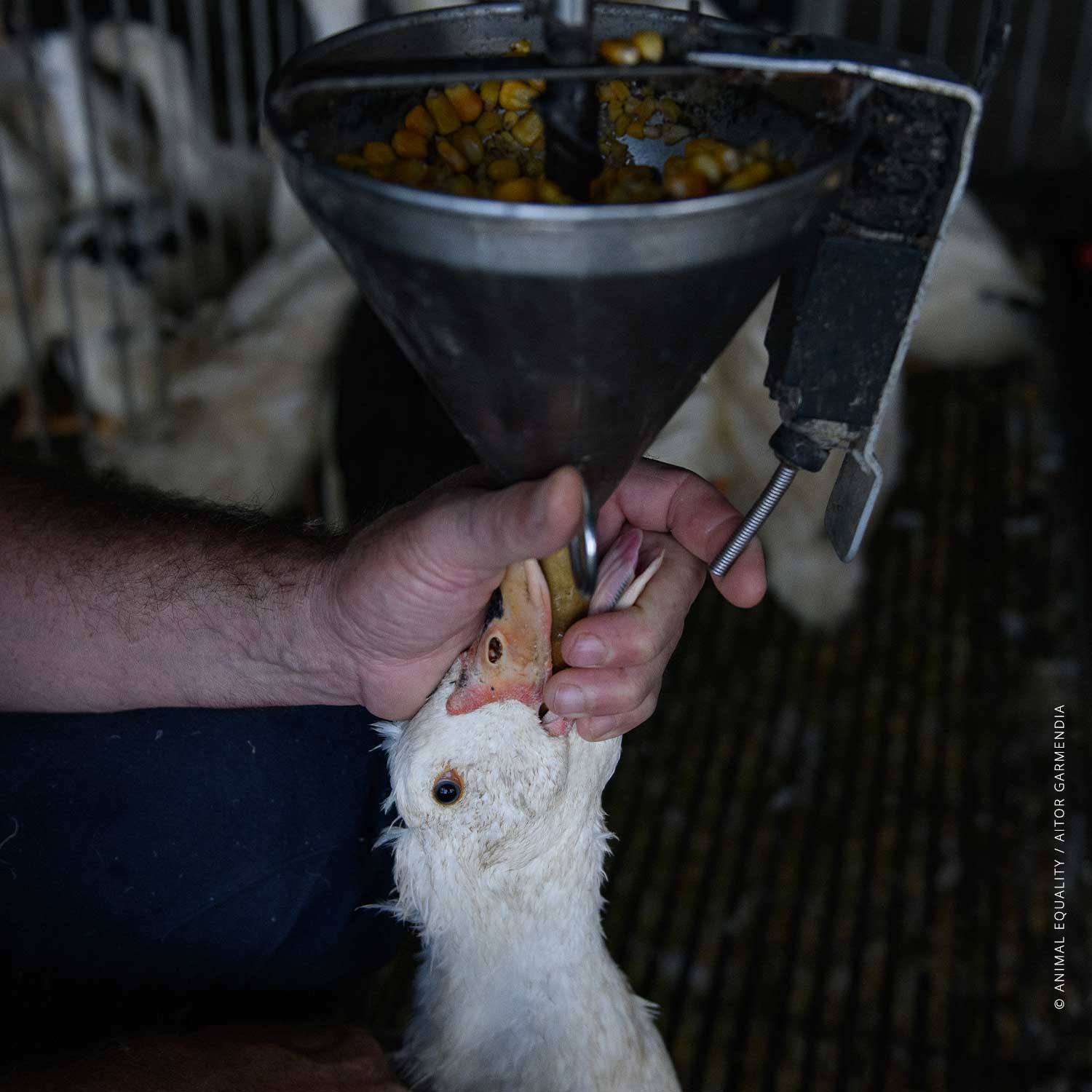 November 30, 2023
---
Foie gras, French for "fatty liver," has long been deemed one of the world's cruelest foods. Never-before-seen images from French duck farms have exposed force-feeding, slaughter, and extreme confinement to produce foie gras.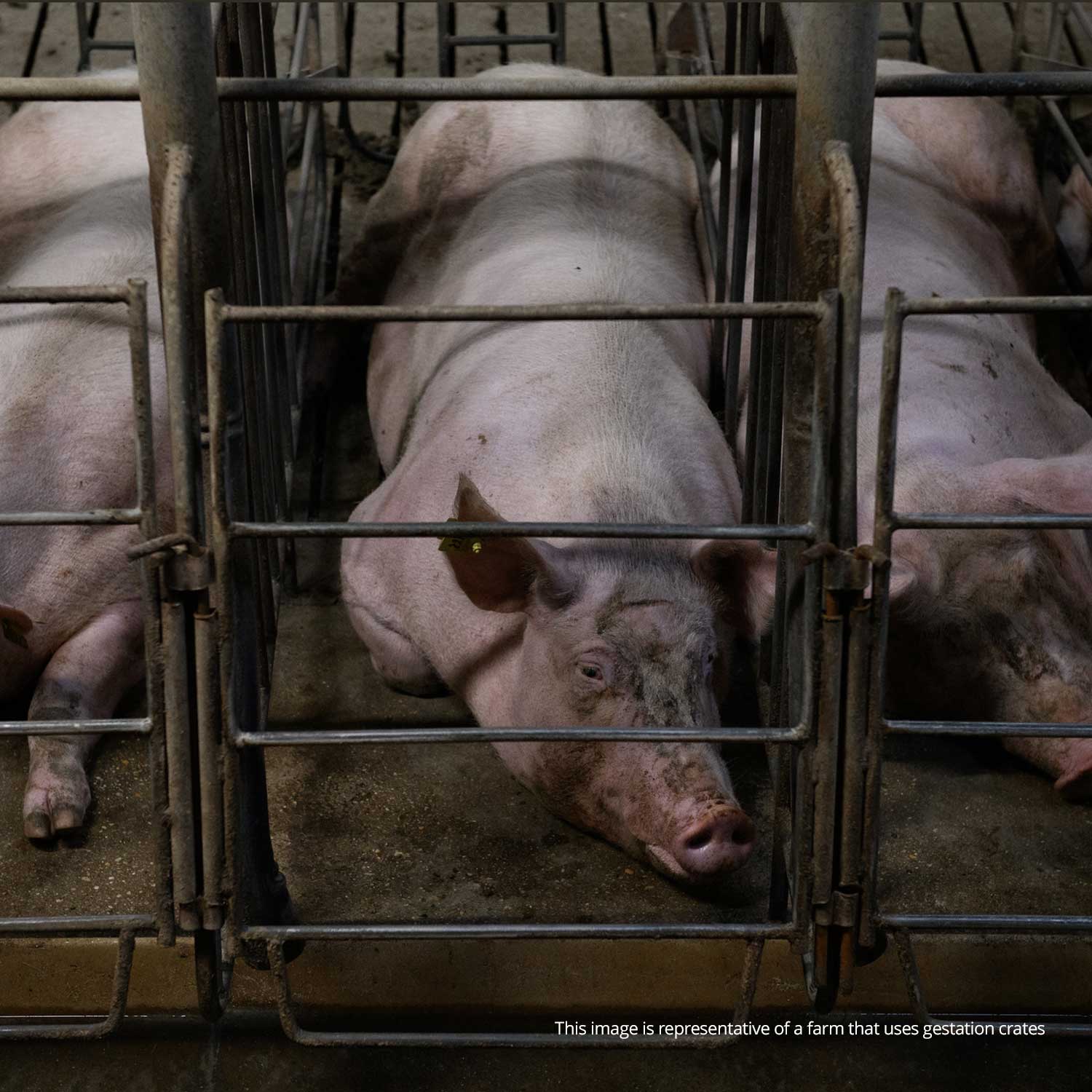 November 22, 2023
---
It seems thousands of consumers have been issued a response by Denny's following nationwide protests and actions taken to express concern over animal cruelty. Here's how the corporation responded…