News
Get the latest news and updates from Animal Equality
Animal Equality Investigation Reveals Shocking Scenes of Neglect at US Calf Ranch
February 22, 2023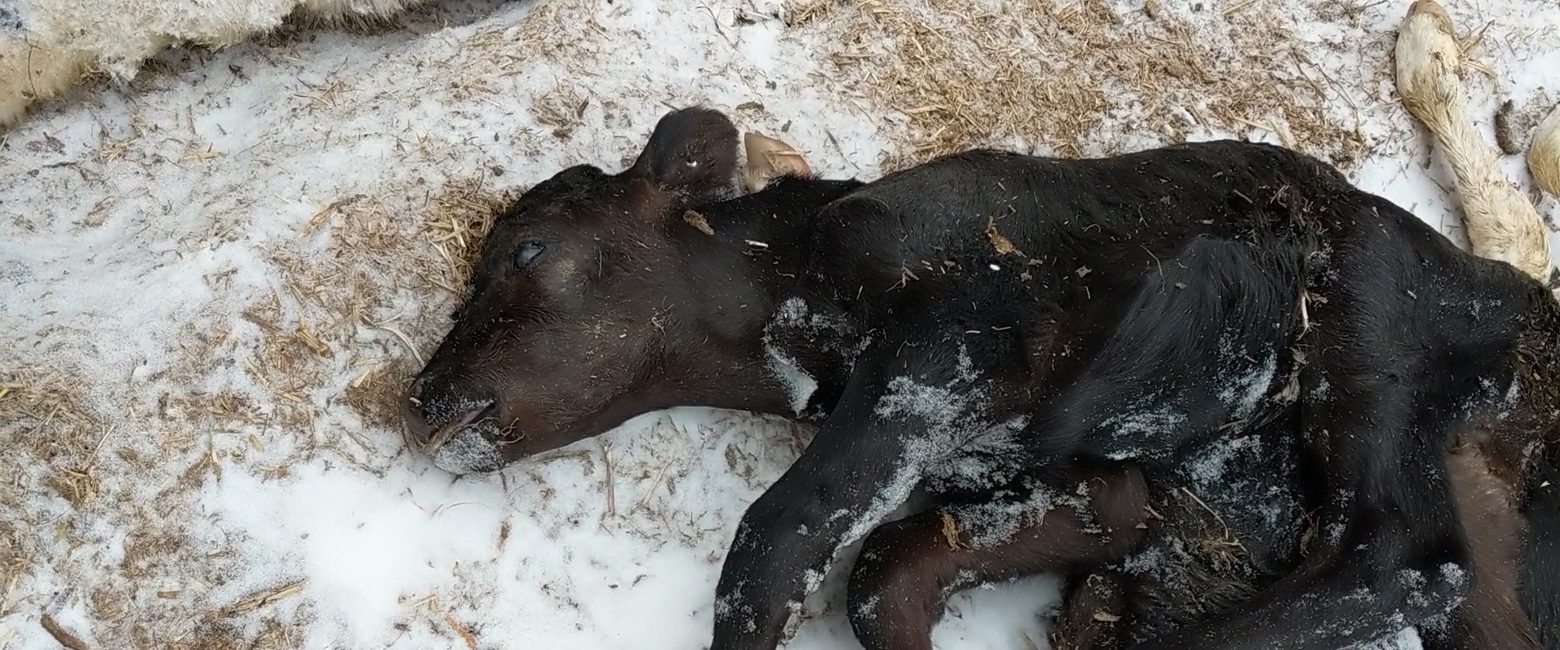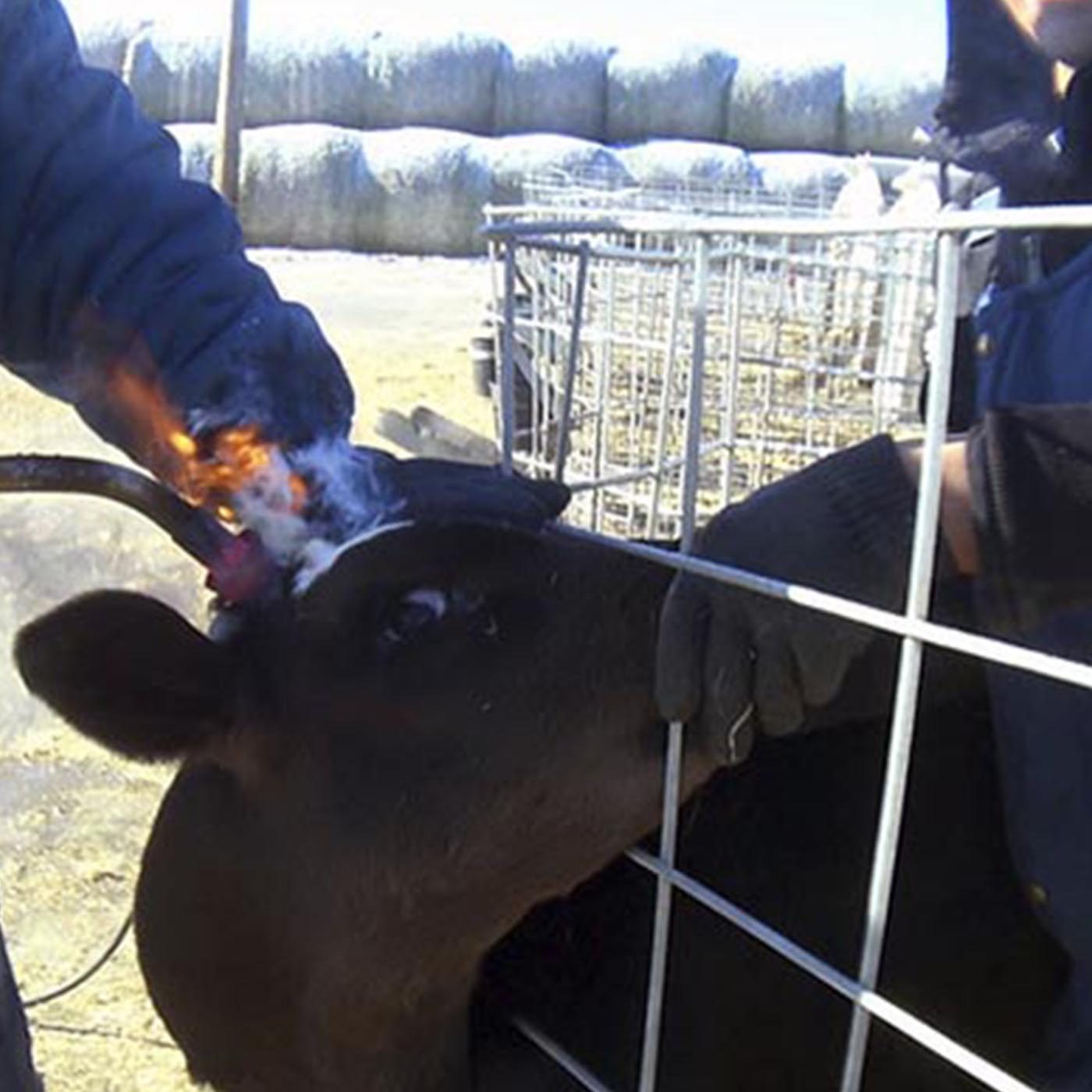 Animal Equality today released shocking scenes filmed last winter by an undercover investigator, revealing a pattern of neglect at Summit Calf Ranch (Nebraska), a facility housing 11,000 calves and owned by Tuls Dairy a supplier of Bel Brands, producer of Babybel.
The undercover footage reveals the prolonged suffering of dozens of calves, whose ages range from one up to 150 days old, freezing to death in temperatures that dropped to -20 with the wind chill. Repeated exposure to extreme temperatures resulted in frozen limbs, and the separation of the hoof from the leg of several calves. Some even died in agony.
Among the cruelty witnessed, our investigator found:
Workers shoving, jabbing and hitting calves with sorting sticks and hut rods as the manager's dog lunged and bit the backs of their legs
Painful disbudding of calves using hot irons
Calves dying of scours and pneumonia after being left outdoors in freezing temperatures
Sick cows, left with dead cows, receiving no veterinary care
Hernia repair, banding (castration) and other painful procedures without pain medication
Our investigation into Summit Calf Ranch revealed a shocking lack of meaningful care provided to baby calves. We documented sick newborns surrounded by their already dead pen mates in an area referred to as the 'hospital' where they were left to suffer for days and in many cases finally die.

-Sean Thomas, International Director of Investigations for Animal Equality.
How You Can Protect Cows Used for Dairy:
Join us in denouncing the cruelty of cows at Summit Calf Ranch. Tell Babybel you will not stay silent about the abuse uncovered inside its supply chain.
The best and easiest way you can choose to not contribute to their suffering is to choose dairy-free alternatives. By making the compassionate, cruelty-free switch to a plant-based diet, you are choosing to leave animal cruelty and abuse off your plate.
---
United States
---
Latest News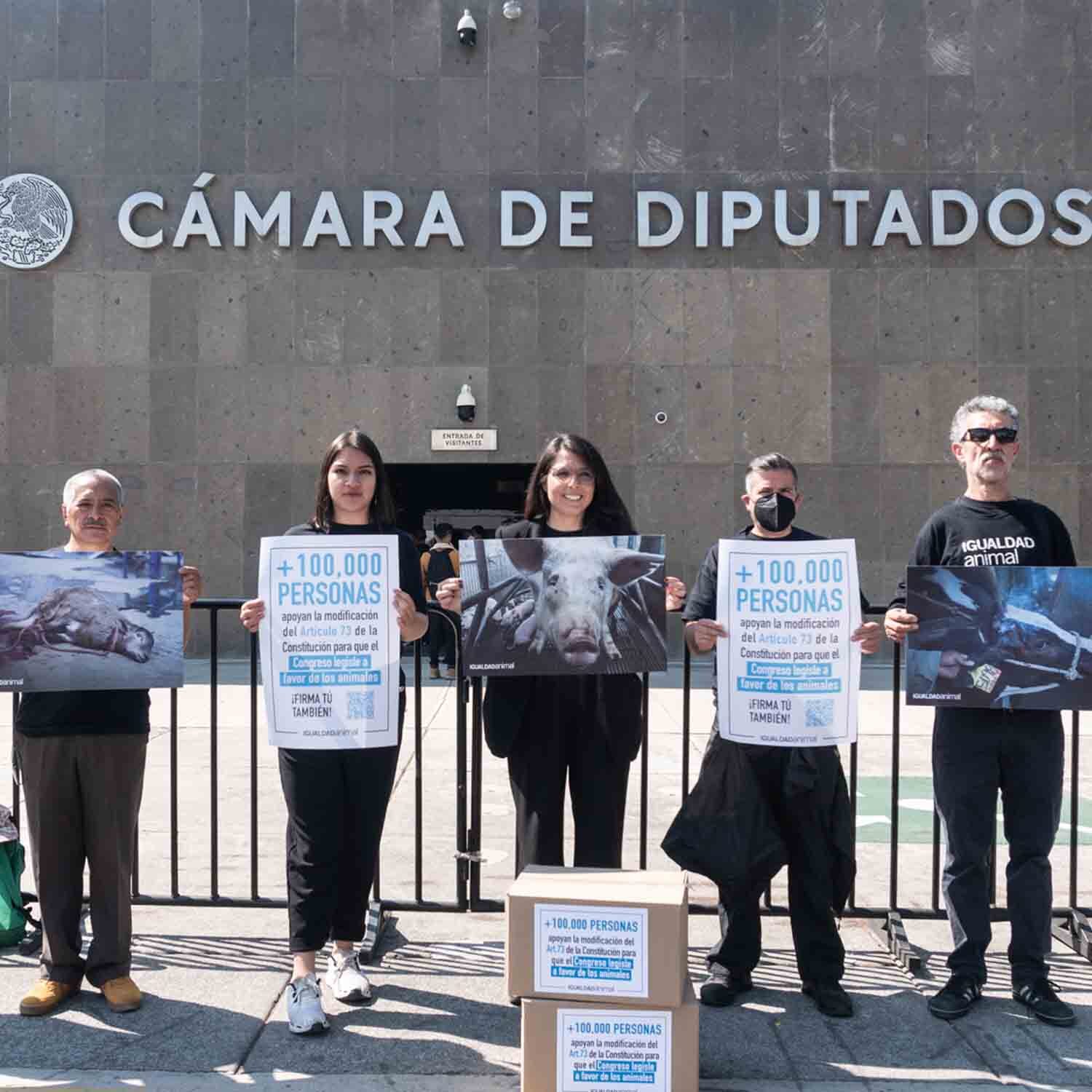 March 22, 2023
---
Animal Equality's campaign to reform the Mexican Constitution gains momentum as representatives deliver over 100,000 petition signatures to Congress.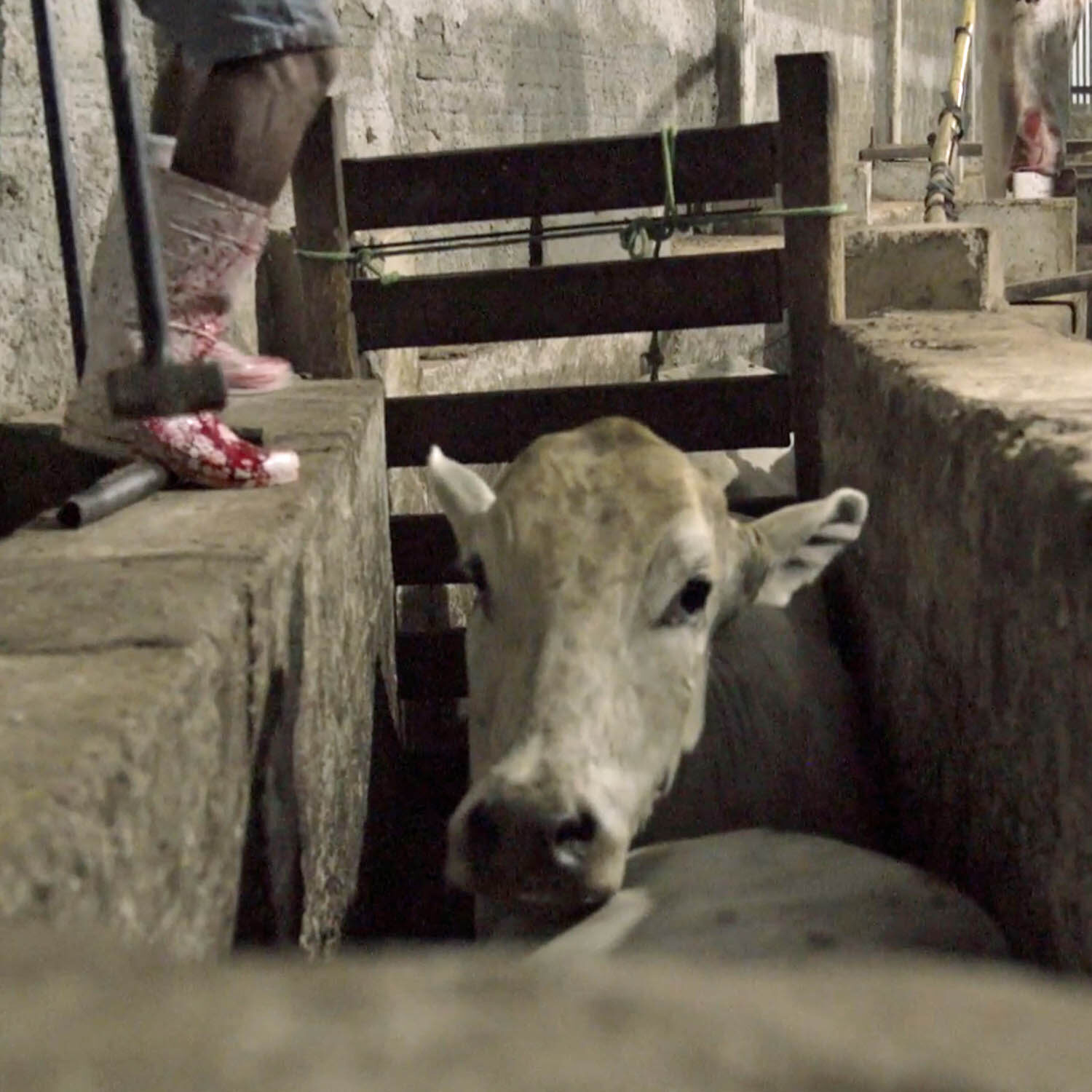 March 21, 2023
---
As the Brazilian government moves to give slaughterhouses the ability to regulate themselves, Animal Equality exposes how deregulation will only increase animal cruelty. These images are from illegal slaughterhouses in Brazil—the conditions of which give a glimpse into the future under the Self-Control Bill.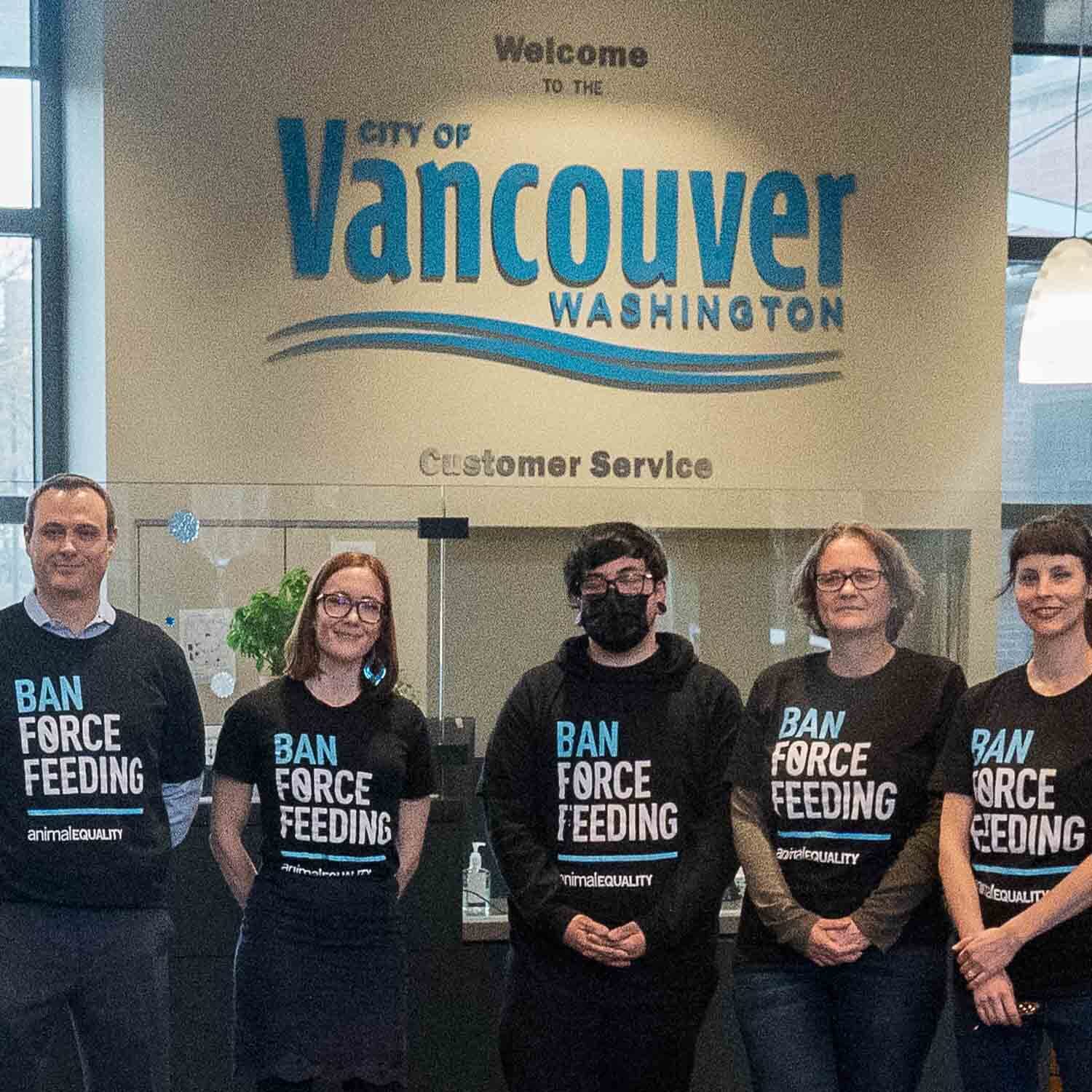 March 15, 2023
---
On March 6, dozens of concerned residents in Vancouver, Washington voiced their support for a city-wide ban on the sale of foie gras at City Hall. Following an evening workshop to discuss three proposed animal bills, including one on foie gras, City Council gathered for a public hearing, where supporters…