News
Get the latest news and updates from Animal Equality
Animal Equality Investigation Reveals Shocking Scenes of Neglect at US Calf Ranch
April 20, 2023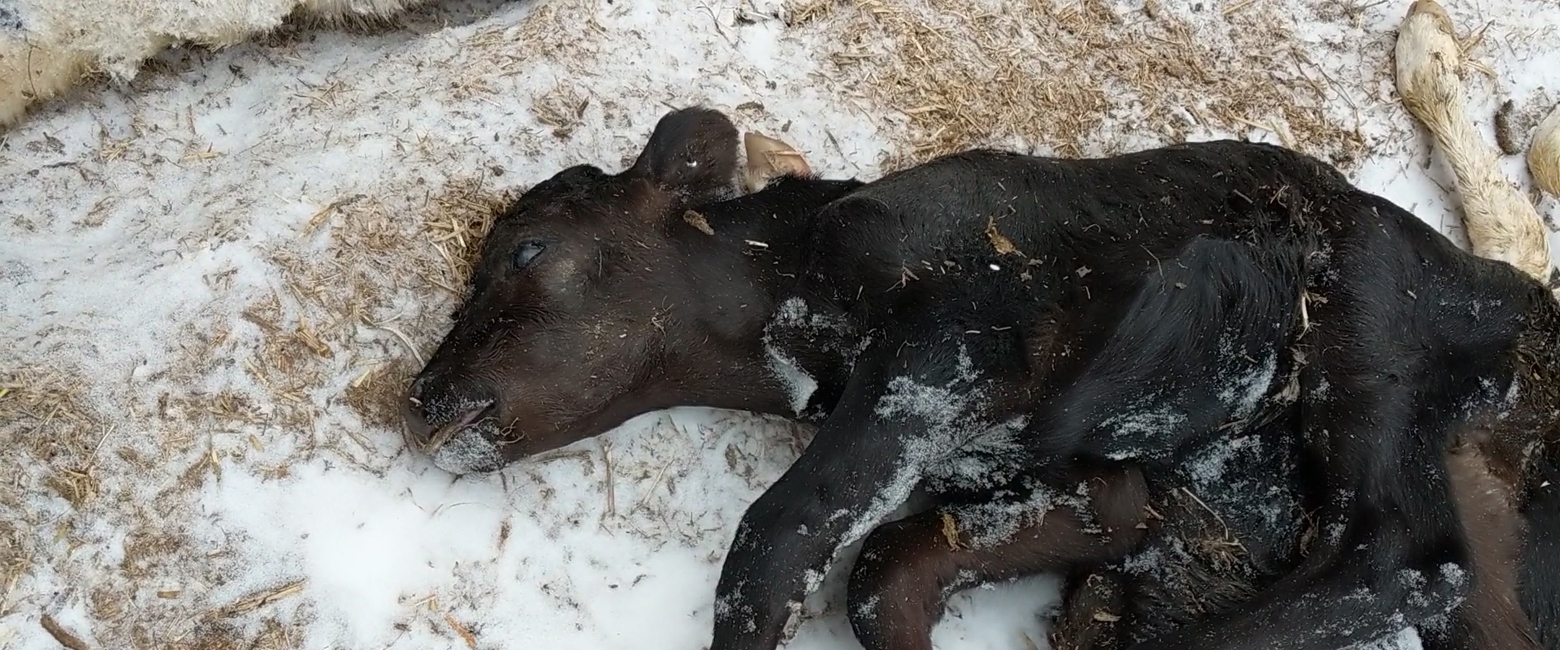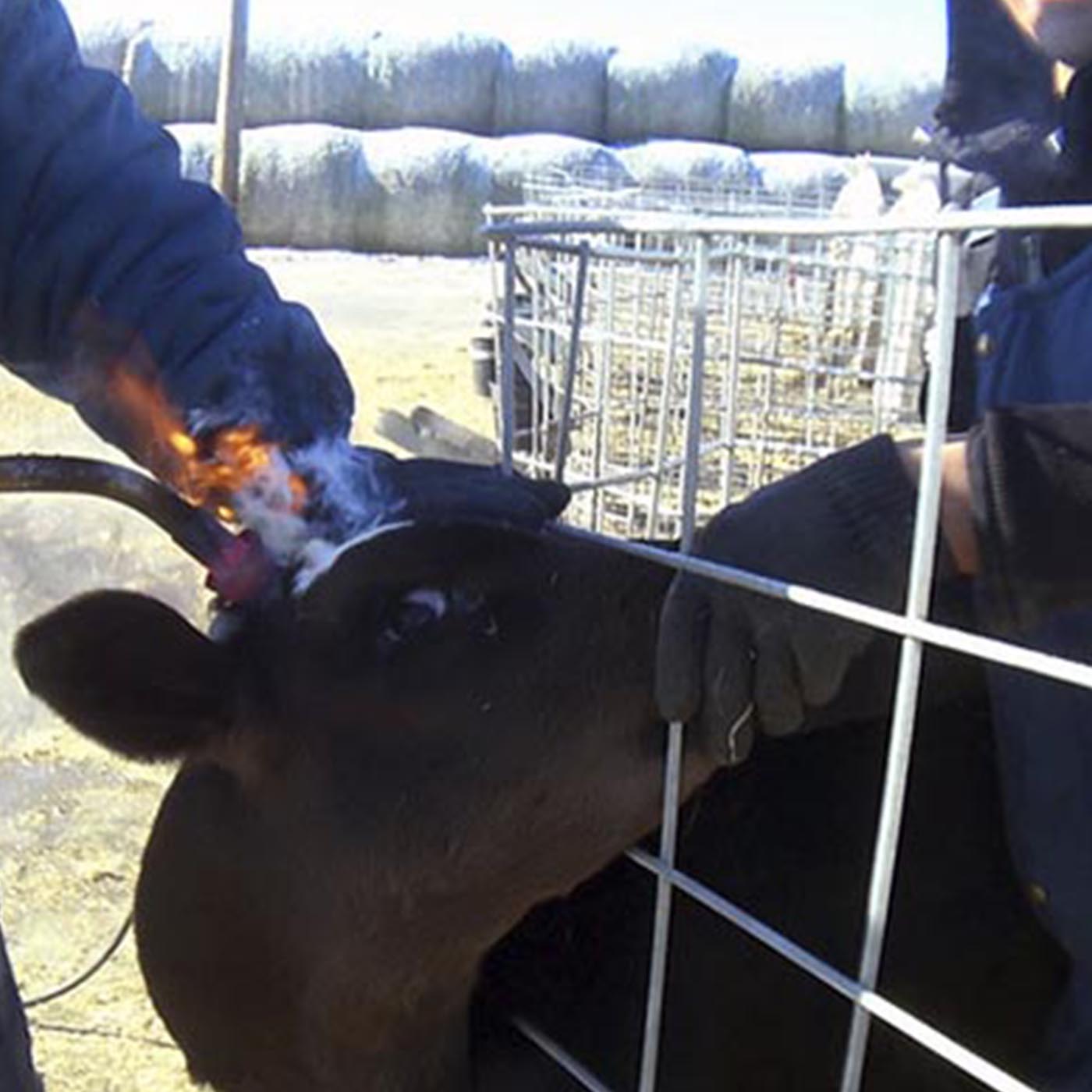 Animal Equality today released shocking scenes filmed last winter by an undercover investigator, revealing a pattern of neglect at Summit Calf Ranch (Nebraska), a facility housing 11,000 calves and owned by Tuls Dairy a supplier of Bel Brands, producer of Babybel.
The undercover footage reveals the prolonged suffering of dozens of calves, whose ages range from one up to 150 days old, freezing to death in temperatures that dropped to -20 with the wind chill. Repeated exposure to extreme temperatures resulted in frozen limbs, and the separation of the hoof from the leg of several calves. Some even died in agony.
Among the cruelty witnessed, our investigator found:
Workers shoving, jabbing and hitting calves with sorting sticks and hut rods as the manager's dog lunged and bit the backs of their legs
Painful disbudding of calves using hot irons
Calves dying of scours and pneumonia after being left outdoors in freezing temperatures
Sick cows, left with dead cows, receiving no veterinary care
Hernia repair, banding (castration) and other painful procedures without pain medication
Our investigation into Summit Calf Ranch revealed a shocking lack of meaningful care provided to baby calves. We documented sick newborns surrounded by their already dead pen mates in an area referred to as the 'hospital' where they were left to suffer for days and in many cases finally die.

-Sean Thomas, International Director of Investigations for Animal Equality.
How You Can Protect Cows Used for Dairy:
Join us in denouncing the cruelty of cows at Summit Calf Ranch. Tell Babybel you will not stay silent about the abuse uncovered inside its supply chain.
You can choose not to contribute to their suffering by making the simple switch to dairy-free alternatives. Milk alternatives like soy, oat and almond are more accessible and delicious than ever,and have the power to protect cows from cruelty on factory farms.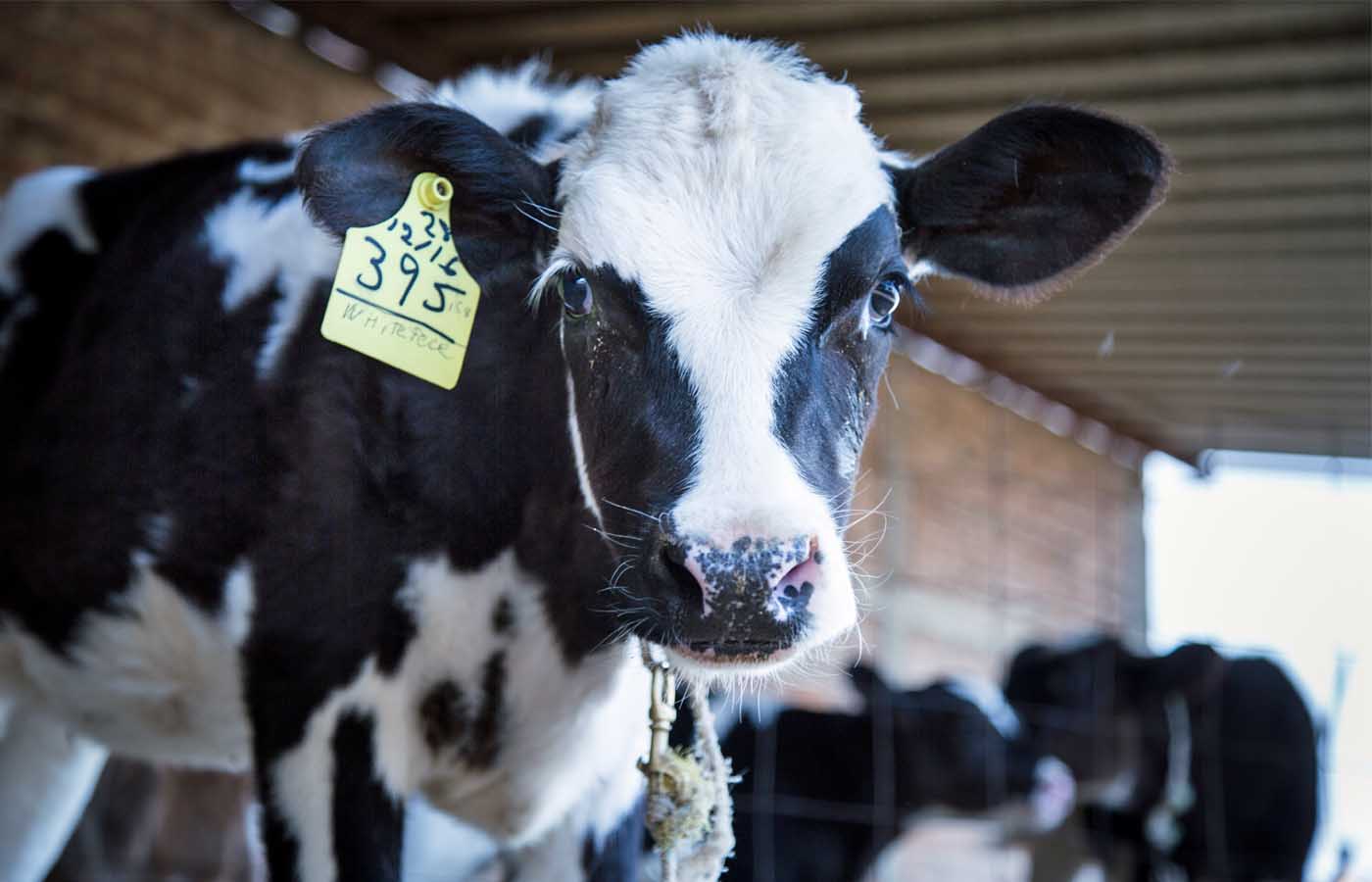 DEFEND MOTHERHOOD
A cow's maternal instincts foster a gentle bond with her vulnerable calf. Preserve this tender relationship by choosing plant-based alternatives to dairy products.
---
United States
---
Latest News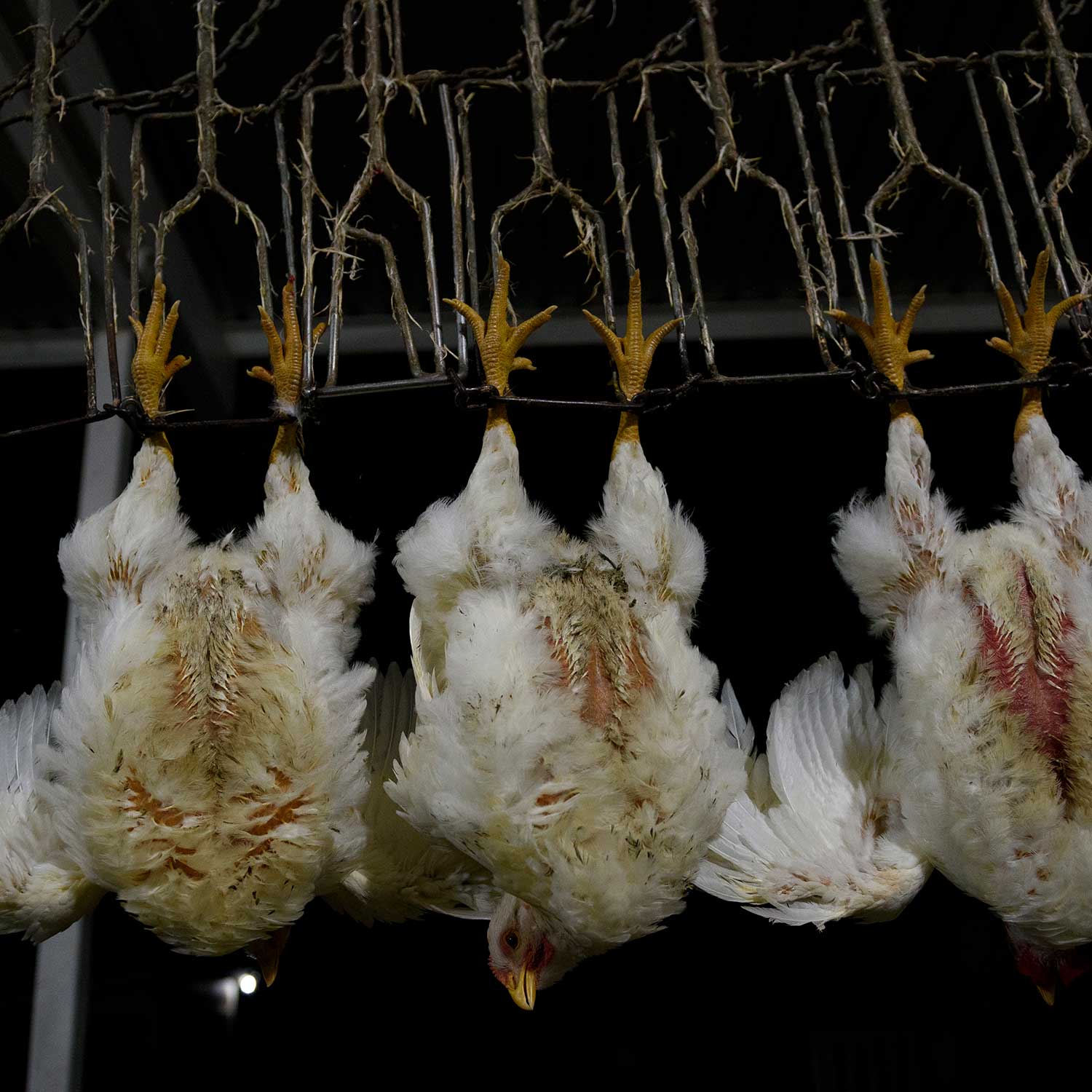 May 23, 2023
---
Animal Equality is releasing never-before-seen footage of intolerable abuse based on a 2016 undercover investigation into a chicken slaughterhouse in Jalisco, Mexico. Evidence that we obtained highlights the systemic problems of animal cruelty within factory farming, a similar fate endured by nearly 8 billion chickens in the United States, every year.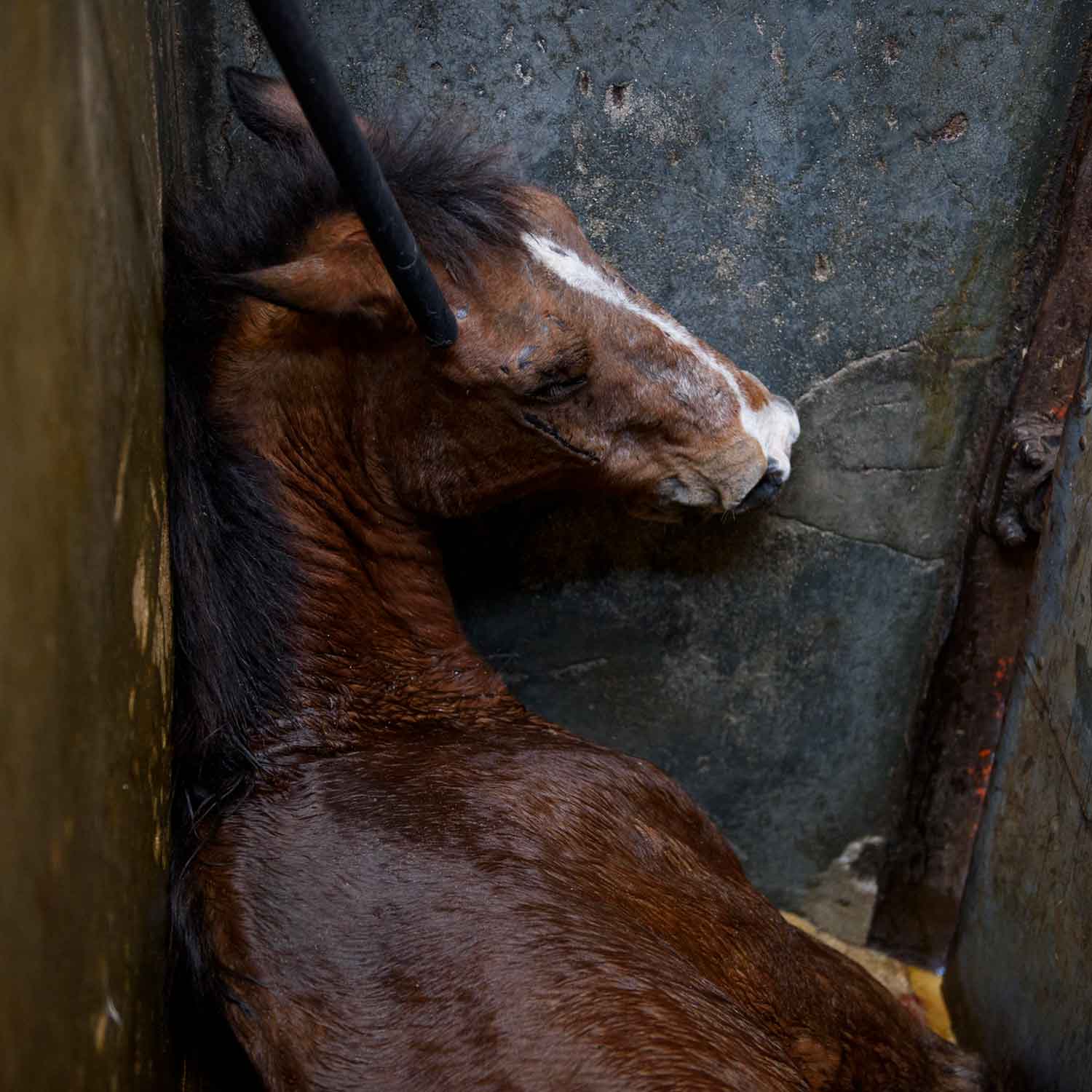 May 23, 2023
---
Animal Equality has launched a new campaign urging Congress in the Mexican state of Chiapas to modify its Penal Code and criminalize acts of animal abuse. This initiative follows Animal Equality's investigation showing the extreme abuse of horses slaughtered for their meat in Chiapas, where animal abuse is not yet considered a crime.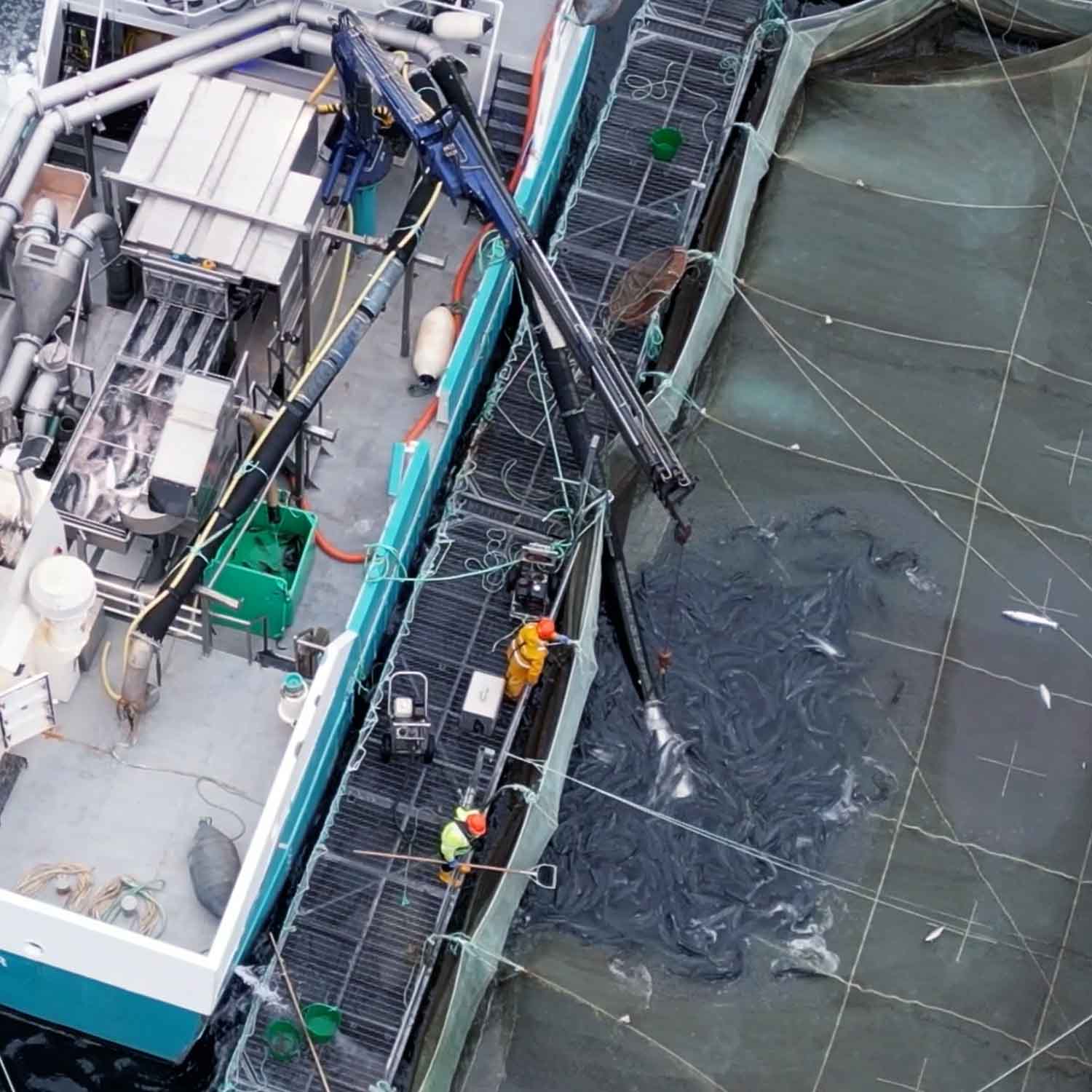 May 22, 2023
---
Animal Equality has released an investigation using drone footage to reveal the secretive Scottish aquaculture industry. The images reveal a multitude of animal abuses and biosecurity risks on fish slaughter boats operating off the coast of Scotland.