News
Get the latest news and updates from Animal Equality
6 Surprising Facts About Farmed Animals' Intelligence
Whether your dog is playing food detective or your cat has managed to open a closed door, you might be familiar with companion animals' intelligence. However, the animals that end up on our dinner plates are just as smart - if not smarter.
October 8, 2015
Updated: August 20, 2023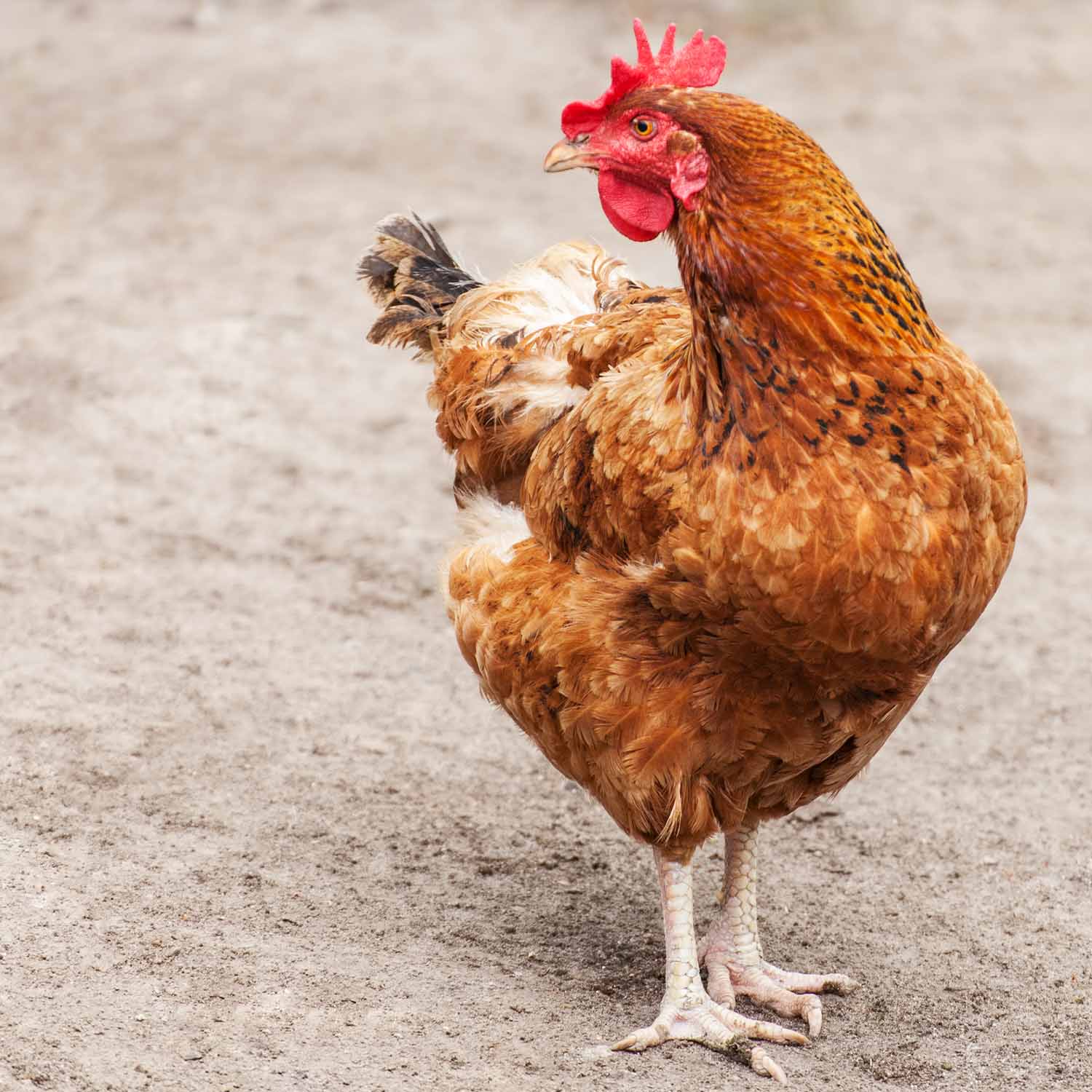 We all know how intelligent and sensitive our dogs and cats are. They connect deeply with us, seemingly know what we're thinking, anticipate our decisions, comfort us in times of heartache, and even fool us to get what they want.
But have you noticed that videos on social media increasingly feature pigs, goats, cows, and chickens? Farmed animals (yes, the ones sold on supermarket shelves) are some of the new stars. And they are just as smart!
How Smart Are Farmed Animals? Let's Take a Look:
IN MANY WAYS, THEY ARE MORE INTELLIGENT THAN DOGS, PRIMATES, AND YOUNG CHILDREN
Perhaps you've seen videos of pigs solving jigsaw puzzles, opening and closing doors, or even playing video games. If so, it should come as no surprise that researchers have recognized pigs as one of the smartest animals on earth.
In fact, neuroscientist Lori Marino believes a pig's cognitive abilities are not altogether different from a dog's or a chimpanzee's. She was particularly impressed by their long-term memories and spatial skills.
If comparing pigs to dogs isn't controversial enough, many scholars claim that piglets are smarter than human toddlers. While baby pigs quickly learn how to use mirrors to find food, human toddlers struggle for months to understand the concept.
Meanwhile, cows have excellent problem-solving skills and capacities for logic. Once they master how to solve a problem, they celebrate by jumping, wagging their tails, and prancing happily.
THEY CAN FOOL THEIR FRIENDS
Researchers have shown just how clever – and mischievous – pigs can be.
In a study covered by The New York Times, one pig learned to read the body language of his peer, who knew where to find food. As the first pig embarked on his quest to find the food, the second purposely led him to incorrect spots to throw him off the scent.
Just because pigs are smart, it doesn't mean they like to share!
THEY'RE CAPABLE OF NURTURING AND EMPATHIZING
If you've ever heard a protective parent referred to as a "mother hen," it is for good reason. Hens worry when they think their chicks are in danger, and they can only be calm once they've ensured their safety. It is well-known that they will go to any lengths to protect their chicks.
Likewise, cows from the dairy industry are deeply distressed when their calves are separated from them immediately after birth. They mourn the loss of their babies for days, bellowing and crying continuously. Other cows come to the bereaved mother's rescue by trying to comfort her during her loss.
THEY HAVE IMPRESSIVE MEMORIES
Did you know sheep are able to memorize the faces of 50 different companions? They are even able to remember these faces years after seeing them.
Meanwhile, cows recognize and feel uneasy around those who have hurt them in the past. On the other hand, hens and chicks not only learn to play games but actually remember how to play them.
Much like humans, they can even remember their favorite foods!
THEY HAVE COMPLEX VOCABULARIES
Not only can chickens talk to each other, but they even use 24 or more vocalizations to deliver a wide range of messages. Communication begins before hatching; while still inside the egg, mother hens chirp to their young, and they peep back. Chickens can also tell the rest of the group where to find food and warn them of predators.
THEY'RE CAPABLE OF REASONING AND FORMING OPINIONS
Chickens use logic and reasoning to choose which rooster they will mate with. Before choosing their partners, chickens observe several of them, store their behaviors in their memories, and form evidence-based opinions about them. 
How Can We Protect These Intelligent Animals?
While intelligence does not indicate whether someone is deserving of compassion (after all, young children are as deserving as adults!), these facts illustrate the incredibly misunderstood world of animals used for food.
Not only are these animals capable of empathy and reasoning, but they are also capable of pain, suffering, and sadness.
That is why millions of people around the world have replaced meat, dairy, and eggs with plant-based foods. Thousands more have pledged to begin their transitions with the help of Love Veg, discovering just how satisfying, delicious, and fulfilling this journey can be.
If you're ready to choose healthy, sustainable, cruelty-free alternatives today, we've got you covered. You can take advantage of our free recipes and beginner-friendly tips.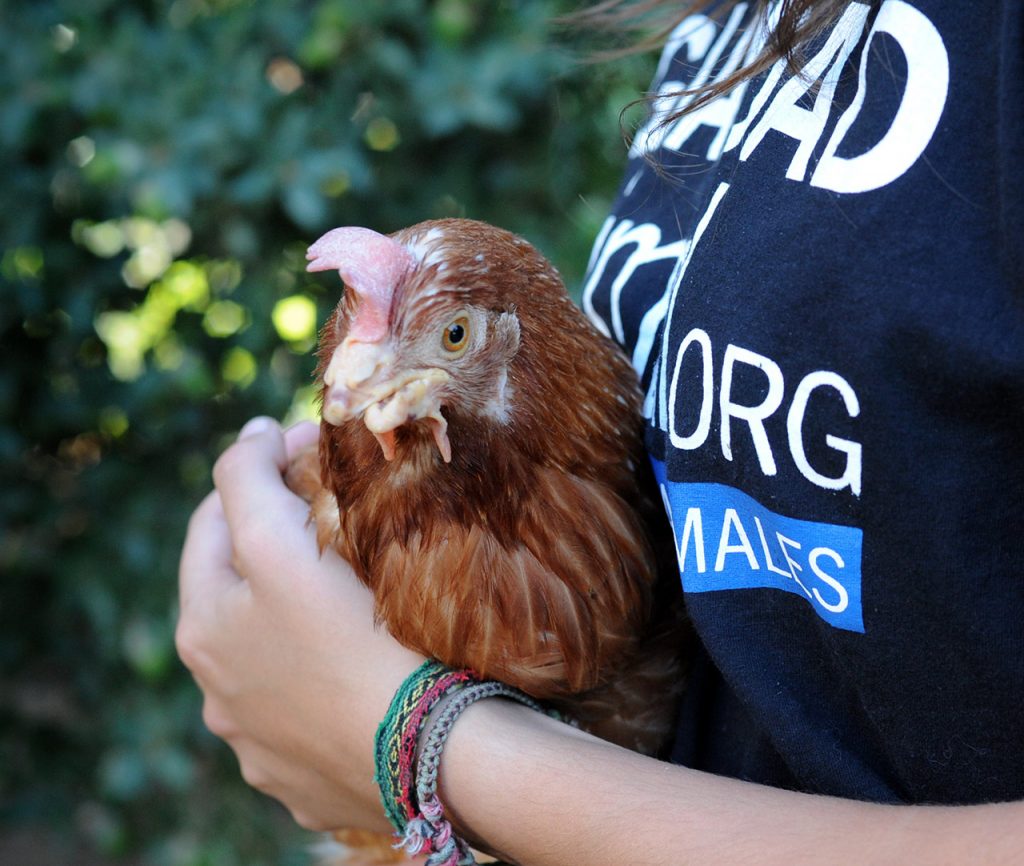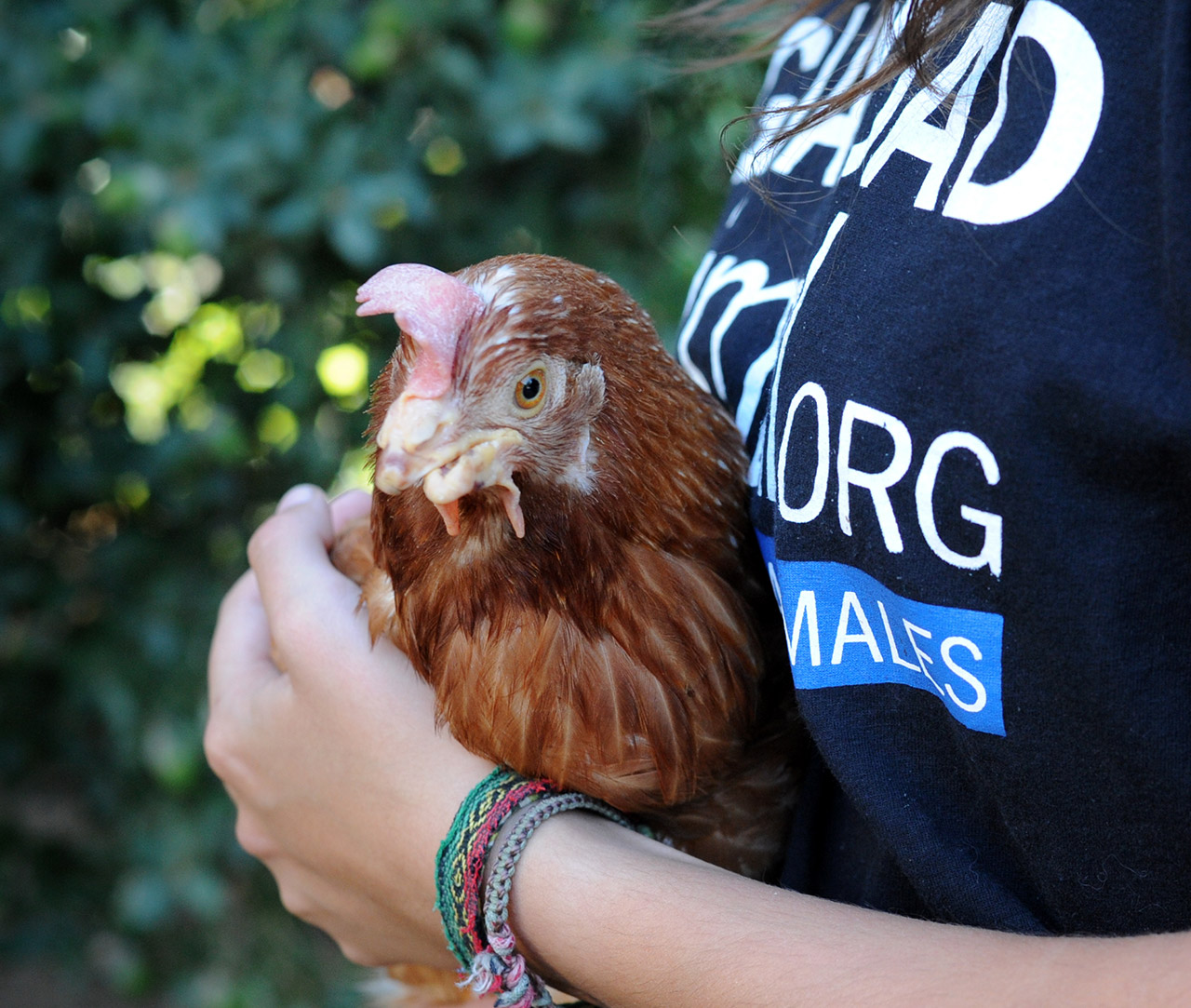 LIVE KINDLY
With rich emotional lives and unbreakable family bonds, farmed animals deserve to be protected.
You can build a kinder world by replacing animal food products with plant‑based ones.
But wait! You can also sign our petition to end factory farming in the U.S. and end cruelty to animals…for good:
---
Latest News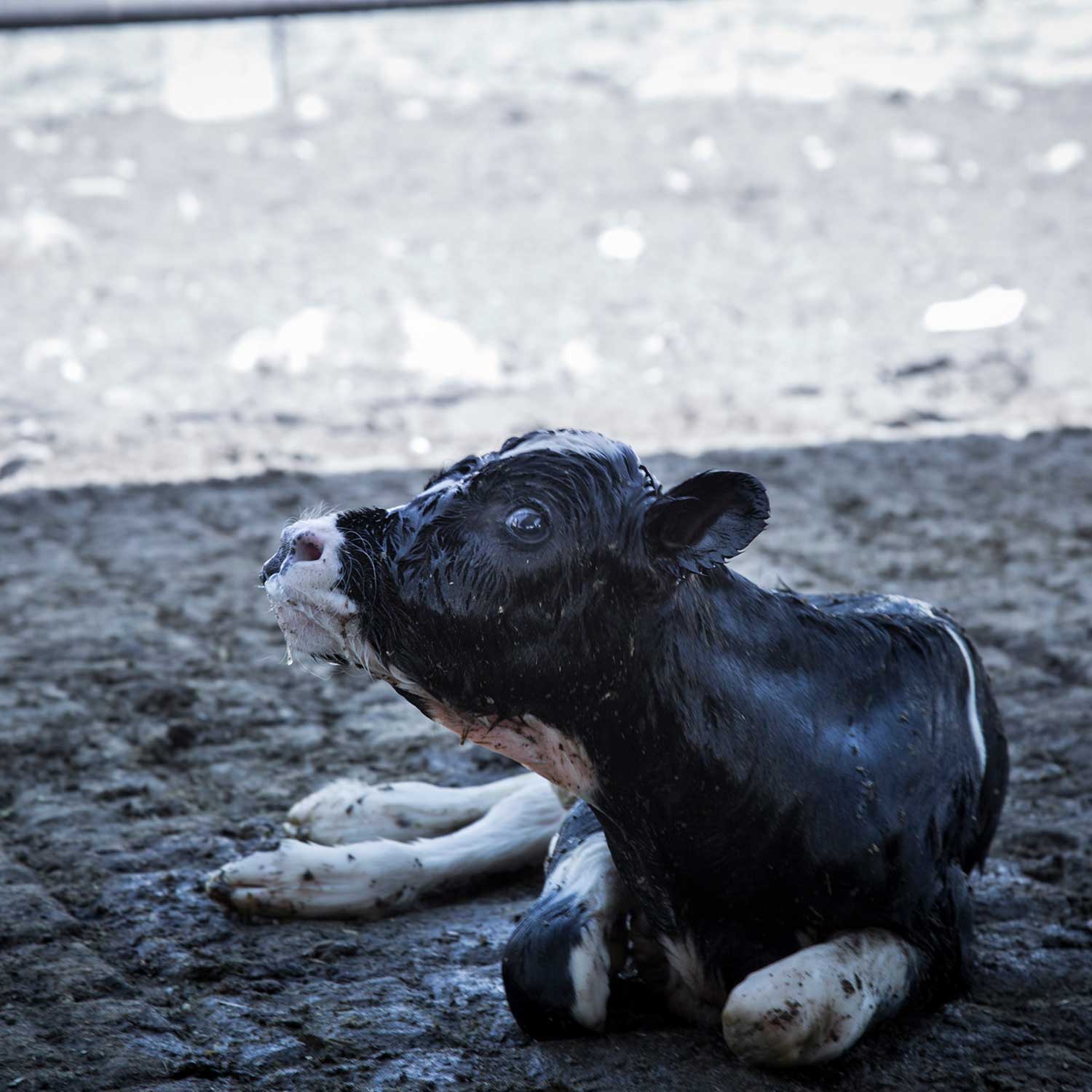 December 6, 2023
---
As the holidays approach, Animal Equality's UK Executive Director recalls previous dairy industry investigations in the US, UK, and India. Discover the cruel truth about the global dairy industry, from calves stuffed with hay to workers punching newborns.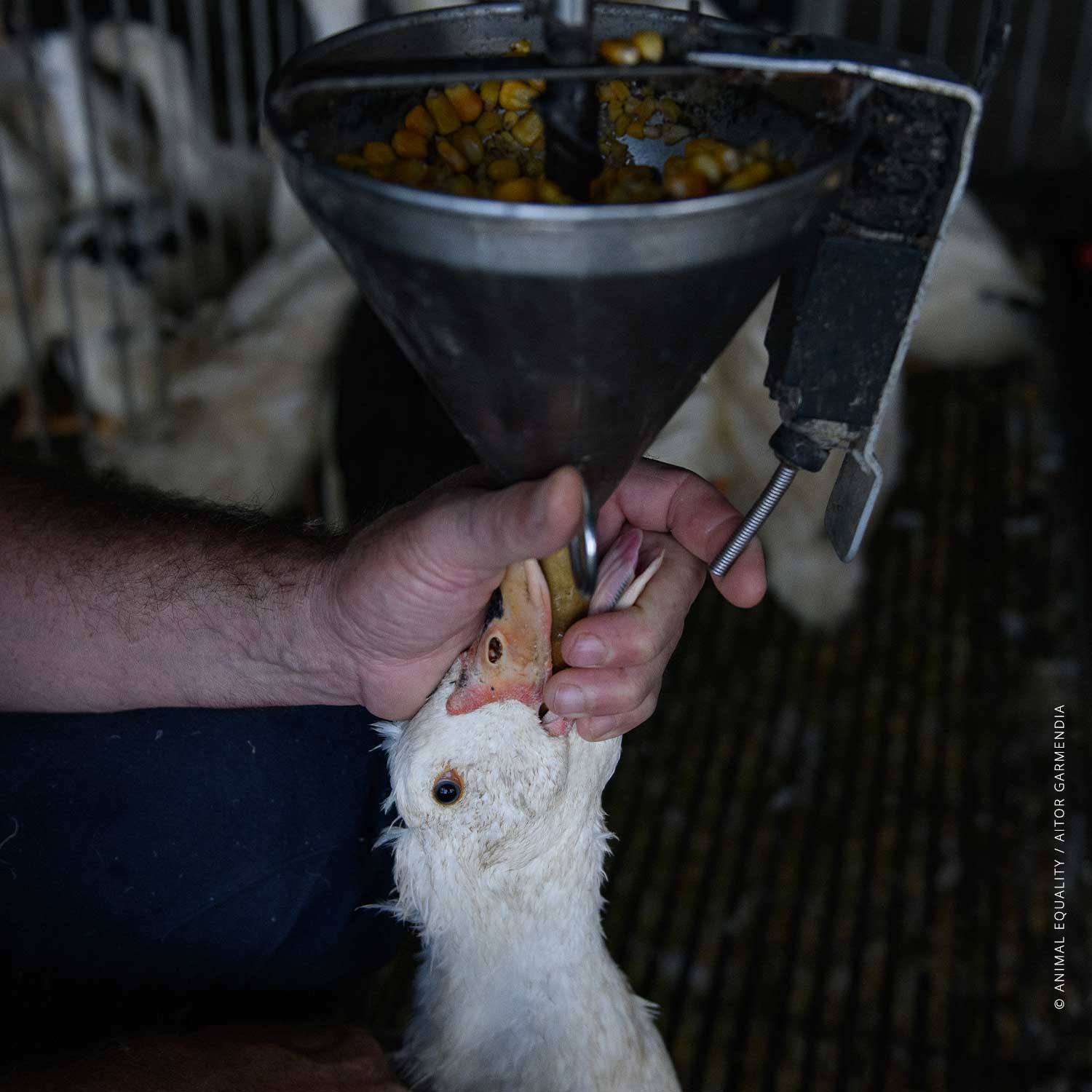 November 30, 2023
---
Foie gras, French for "fatty liver," has long been deemed one of the world's cruelest foods. Never-before-seen images from French duck farms have exposed force-feeding, slaughter, and extreme confinement to produce foie gras.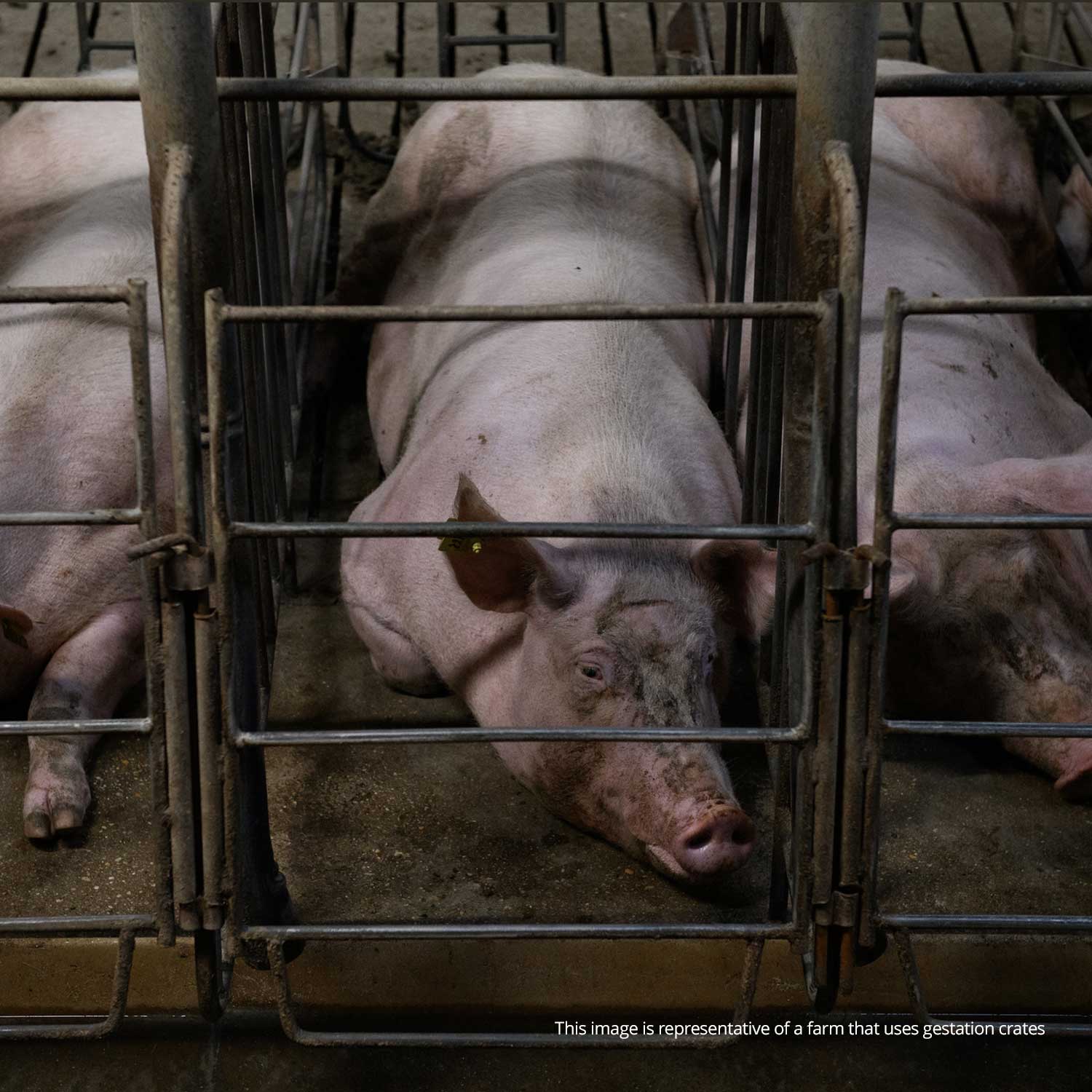 November 22, 2023
---
It seems thousands of consumers have been issued a response by Denny's following nationwide protests and actions taken to express concern over animal cruelty. Here's how the corporation responded…