News
Get the latest news and updates from Animal Equality
Investigation: UK Fish Slaughter Boats Exposed With New Drone Footage
Animal Equality has released an investigation using drone footage to reveal the secretive Scottish aquaculture industry. The images reveal a multitude of animal abuses and biosecurity risks on fish slaughter boats operating off the coast of Scotland. 
May 17, 2023
Updated: July 1, 2023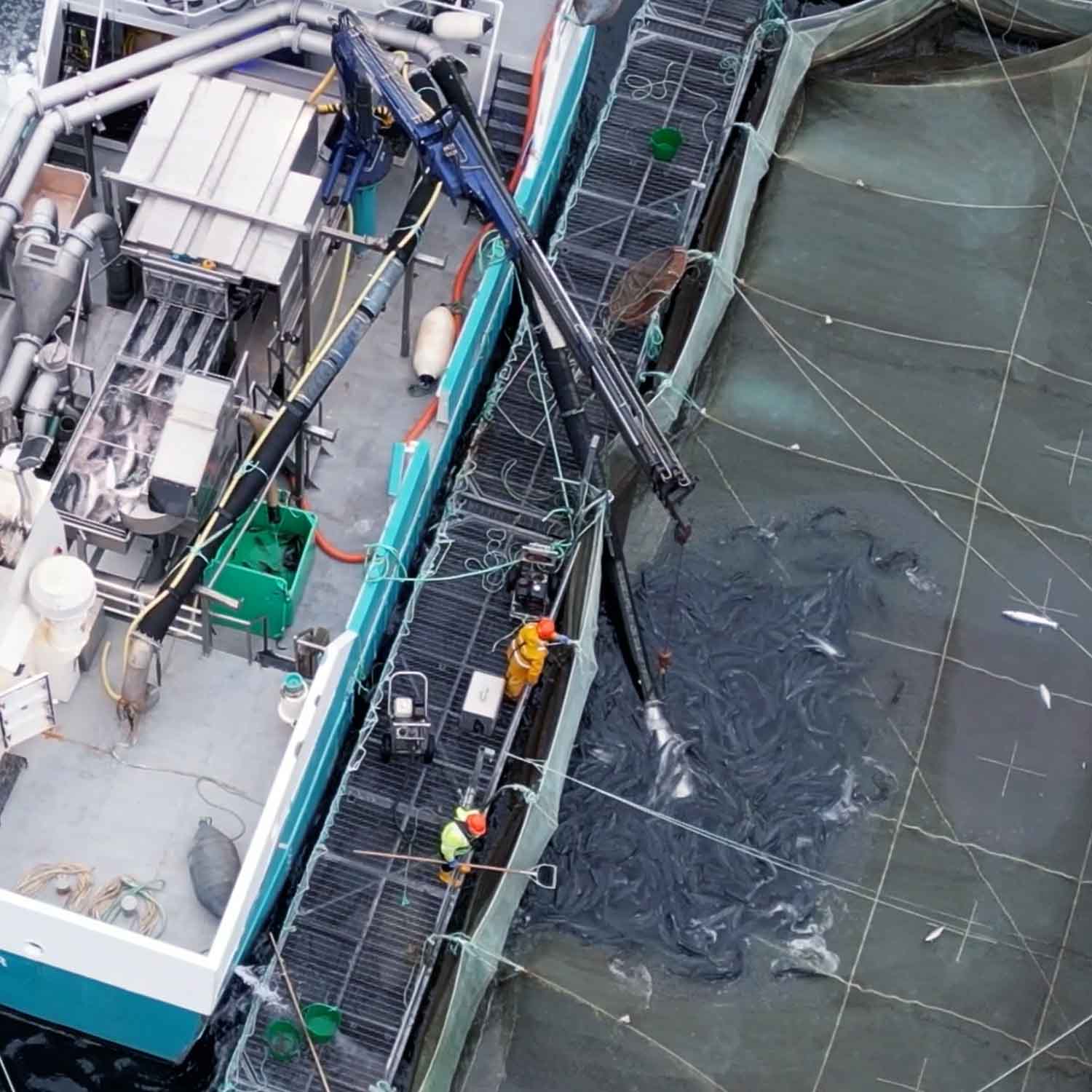 Animal Equality's most recent investigation reveals a multitude of animal abuses and biosecurity risks on fish slaughter boats operating off the coast of Scotland.
The investigation specifically implicated two major suppliers of these fish, Loch Duart Ltd. and Dawnfresh Farming, which have ties to the United States. The uncovered practices were concerning enough to be highlighted by a mainstream British news outlet called The Independent.
While many are not aware of fish's ability to feel pain, experience emotion, and even learn from previous experiences, advocates note that misconceptions about short memories and a lack of intelligence have been continuously disproved by scientists.
After witnessing suffocation, ineffective stunning, and the throwing of fish as they slammed against numerous walls, Animal Equality in the UK argues that these animals deserve of greater protection under UK law.
Gruesome Deaths and Extensive Suffering Revealed
On slaughter boats, far away from the public view, workers in the salmon and trout industries have managed to conceal clear cases of rough handling and blatant mistreatment.
Together with her team of investigators, Executive Director of Animal Equality in the UK—Abigail Penny—used drone footage to show this intentionally mysterious industry. From their time in the water to the time they are killed, these easily-injured animals are faced with physical and psychological anguish.
The road to suffering for these fish begins long before their arrival on the boats. Investigators discovered egregious overcrowding in nets, complete with disease and clear signs of stress, as well as fish found wounded and bleeding from the pipe system which forcefully sucks them onto the boats.
Fish can be seen clustering together near the surface of the water, where they are visibly cramped for some time….[T]hey are likely swimming away from one another for fear of cannibalism, the result of a highly unnatural, stressful environment.

Mark Borthwick, OOCDTP Doctoral Fellow and Fish Expert
Once on the boat, most fish are thrown onto a conveyor belt which will deliver them to the kill-stun machinery. However, Animal Equality's drone footage detected smaller fish left to slowly suffocate in empty buckets, as well as injured fish thrown back and forth by workers, slammed against walls and thrown back into the ocean. One fish even hit the hard metal railing of the boat during its painful journey back down to the sea.
While this disregard for animal welfare causes unnecessary suffering for these fish, it also poses a biosecurity risk to wild animal species. These fish – who are typically confined for their entire lives in filthy, lice-ridden underwater cages – often suffer from diseases that can contaminate the waters.
Throwing fish overboard definitely should not happen. These fish could introduce disease and parasites and could negatively affect wild populations through competition, aggression or if able, pass their genes on.

Dr. Lynne Sneddon, Department of Biological and Environmental Sciences at the University of Gothenburg
Those fish who do make it to the conveyor belt often enter the kill-stun machinery backward, resulting in ineffective stunning. Because this machinery is built to effectively stun medium-sized fish, those too large or too small are often conscious as the machinery cuts their gills. Bloodied slaughterhouse machinery offers a glimpse into the slow, gruesome, and painful deaths these animals regularly endure.
Stunning machines usually require fish to enter head-first, I can't emphasize enough how painful it would be for a salmon to have a club or electric shock applied to their body and not their head. It's a chaotic scene.

Mark Borthwick, OOCDTP Doctoral Fellow and Fish Expert
After consulting with experts in the field, including Dr. Lynne Sneddon of the University of Gothenburg, Animal Equality confirmed that these fish suffered from immense pain on these Scottish boats. Each year, up to 52 million farmed salmon and 25 million rainbow trout are reared and killed in the UK under these same circumstances.
This striking footage gives rise to real cause for concern. I have no doubt that mass and preventable suffering is happening at every stage of the process.

Mark Borthwick, OOCDTP Doctoral Fellow and Fish Expert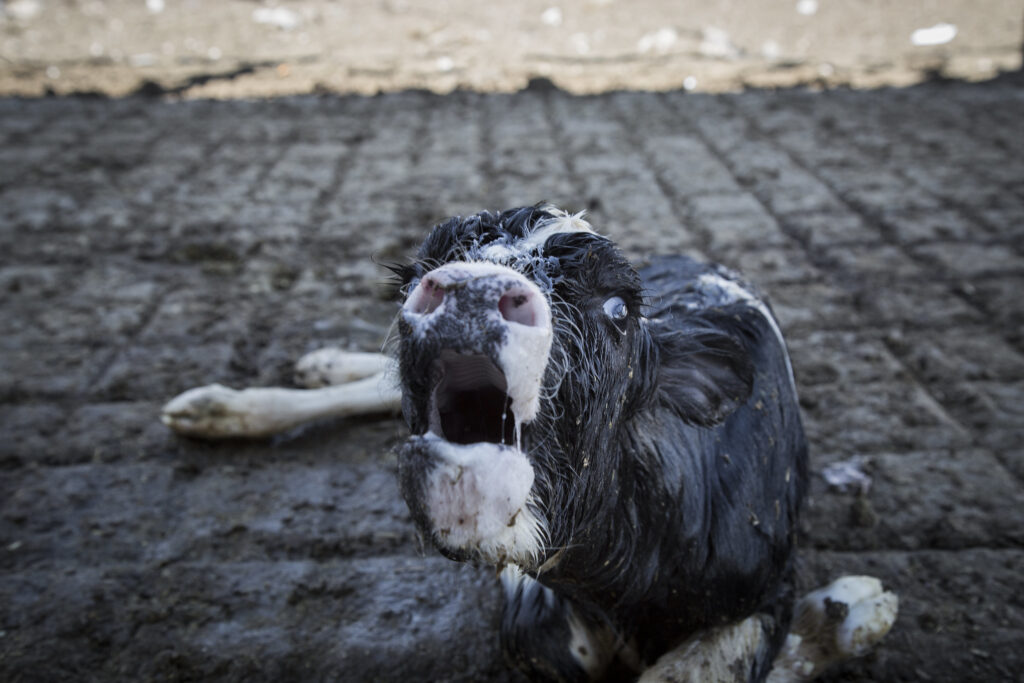 MAKE 2X THE IMPACT
For a limited time, your donations to end animal cruelty will be matched by an anonymous donor. Double your impact today and spare millions of animals from suffering.
Exposed Discrepancies: Accreditation and Abuse
Despite these animal welfare violations, salmon supplier Loch Duart Ltd. and trout supplier Dawnfresh Farming – which operates under the 'R R Spink & Sons' brand – hold an impressive collection of certifications between them. With its royal seal of approval, R R Spink & Sons has supplied major UK supermarkets like Tesco, Sainsbury's, and Marks & Spencer. Meanwhile, Loch Duart Ltd. has supplied the Birmingham Commonwealth Games and COP26, along with acclaimed chefs like Gordon Ramsay and Rick Stein.
Together, these organizations hold certifications from the Royal Society for the Prevention of Cruelty to Animals (RSPCA), GlobalG.A.P., and Friends of the Sea, with Dawnfresh having collaborated with the RSPCA to develop its trout standards.
Building on their reputations as quality, humane organizations, the salmon and trout suppliers even export overseas to American distributors. Dawnfresh supplies trout to Wheeler Seafood, while both suppliers export fish for Los Angeles-based Strand Foods.
Shedding Light on a Dark History
While Animal Equality's 2022 investigation raised red flags around the UK, it is largely consistent with findings from a 2021 on-land salmon slaughterhouse investigation.
Animal Equality's undercover footage of the The Scottish Salmon Company shows gills being torn from the bodies of conscious fish. The law firm Advocates for Animals reported workers manually clubbing fish up to seven times when the stunning equipment failed, while others slowly suffocated out of water.
Leading aquatic animal scientists and veterinarians have backed the evidence, emphasizing the urgency of addressing animal welfare in the fishing industry.
Further evidence collected by Animal Equality shows these cruel practices are not unique to the UK. During a 2020 investigation into a Yazoo City, Mississippi, catfish slaughterhouse, investigators found fish kept out of water for up to an hour, slowly suffocating before being beheaded while conscious. Many of these fish lay on the floor in agony while workers took their lunch breaks, and others were ground up alive with bycatch turtles.
Simmons Farm Raised Catfish, which supplies Kroger, Save-A-Lot, Piggly Wiggly, Cracker Barrel, and Captain D's, removed its website claim that fish are processed "within 30 minutes" in response to numerous legal complaints.
Animal Welfare and the Future of the Fishing Industry
In response to these concerning findings, Animal Equality in the UK is calling on the government to enact legislation that would protect forgotten animal species. At this time, fish are uniquely excluded from The Welfare of Animals at the Time of Killing (WATOK) Regulations, something which advocates are aiming to reform in a timely manner.
Animal Equality in the UK is also urging the government to require CCTV in fish abattoirs to hold fishing corporations accountable to consumers. Combined with more frequent inspections, advocates envision a future where the government adequately oversees an industry that has traditionally regulated itself.
Accreditations mean little currently as there is little transparency on how the accreditation is gained or maintained, and the Government cannot continue to rely on these schemes.

Dr. Lynne Sneddon, Department of Biological and Environmental Sciences at the University of Gothenburg
In order to mount pressure on the UK government, Animal Equality is counting on you to share this investigation with your network. By drawing attention to recent findings, animal defenders around the world will finally persuade legislative bodies to make these long-overdue reforms and save countless lives from pain and suffering.
But you can take your impact on fish one step further.
Out in a loch, away from the public's prying eyes, these workers clearly think they are invincible, and with no unannounced Government inspections taking place it's not hard to see why. Consumers can never truly know what takes place inside these facilities; the best way to prevent this suffering is to avoid eating fish entirely.

Abigail Penny, Executive Director, Animal Equality UK
By replacing fish and other animal products with ethical, affordable, and delicious plant-based options, we can improve our food system for both people and animals.
Fortunately, starting a plant-based transition is easier than ever. With a plethora of options lining grocery store shelves and countless recipes accessible online, millions of Americans have already joined the plant-based movement.
Visit Love Veg To get started on your life-changing journey, and rest assured that lives will be spared because of your compassionate choice.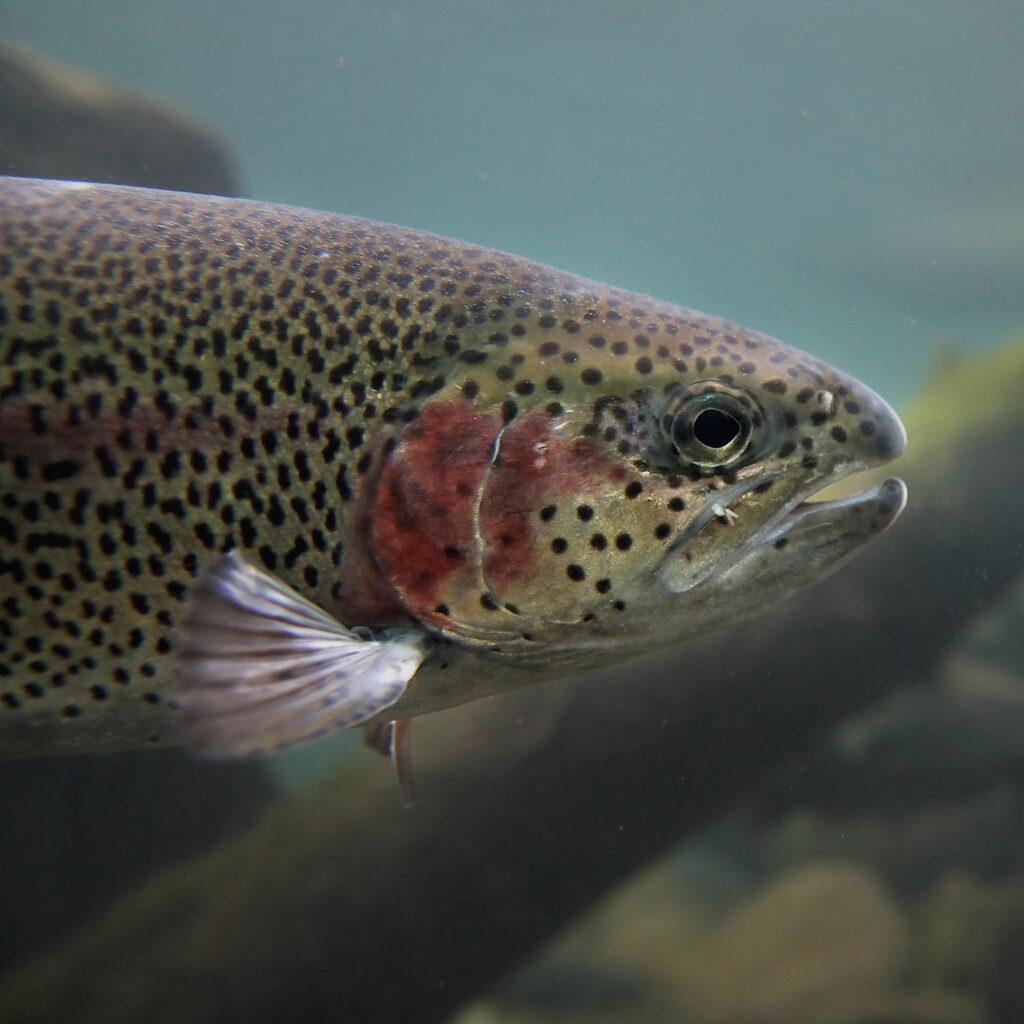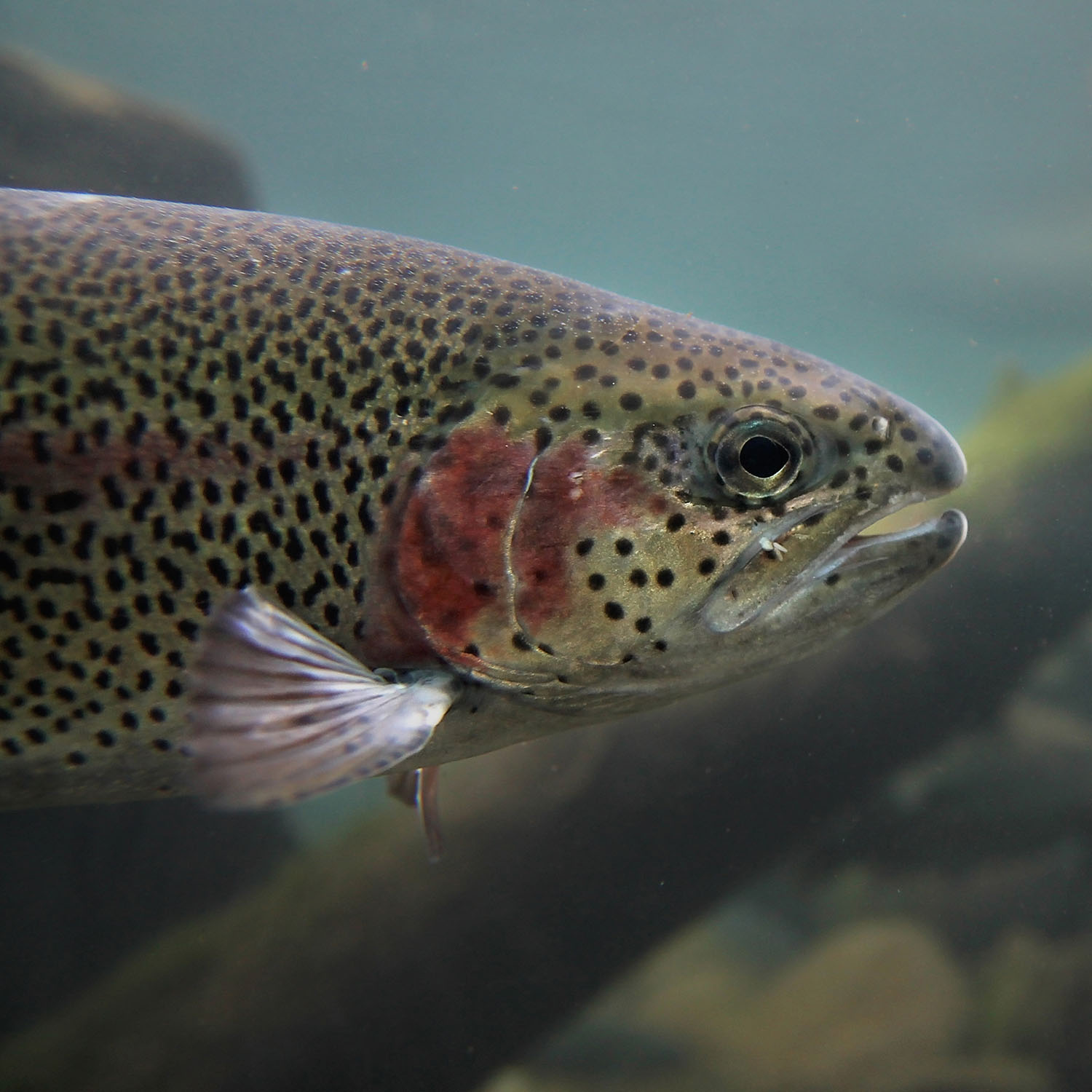 DEFEND THE UNPROTECTED
Scientists confirm: Fish have rich emotional lives and the capacity to feel.
Protect these sensitive beings by choosing plant‑based alternatives to animal food products.
---
Latest News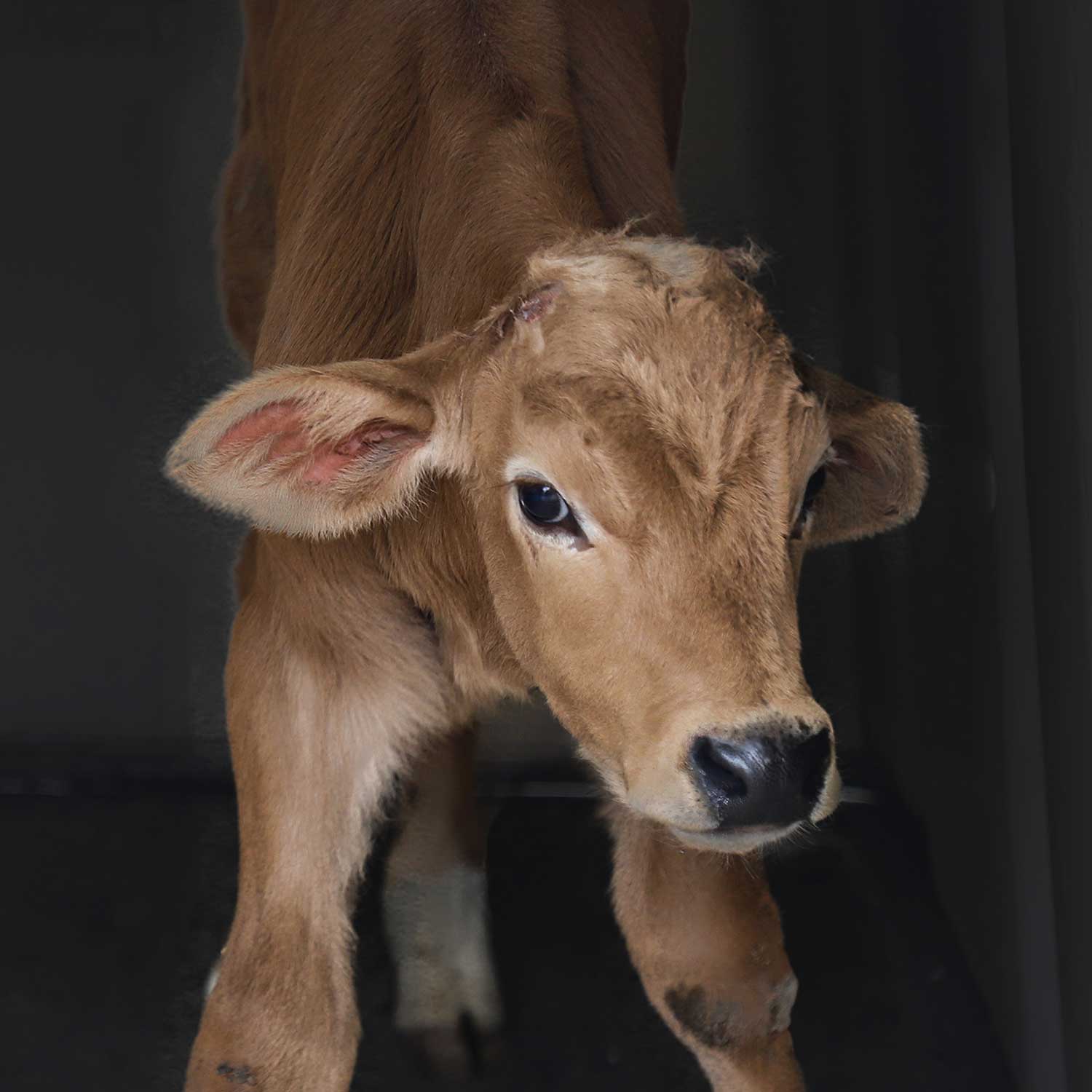 December 8, 2023
---
With its release of investigative footage, Animal Equality has exposed cruelty in Mexico's dairy industry. Images and videos show the separation of mother cows and calves, the mutilation of calves without anesthesia, and calves slaughtered shortly after birth.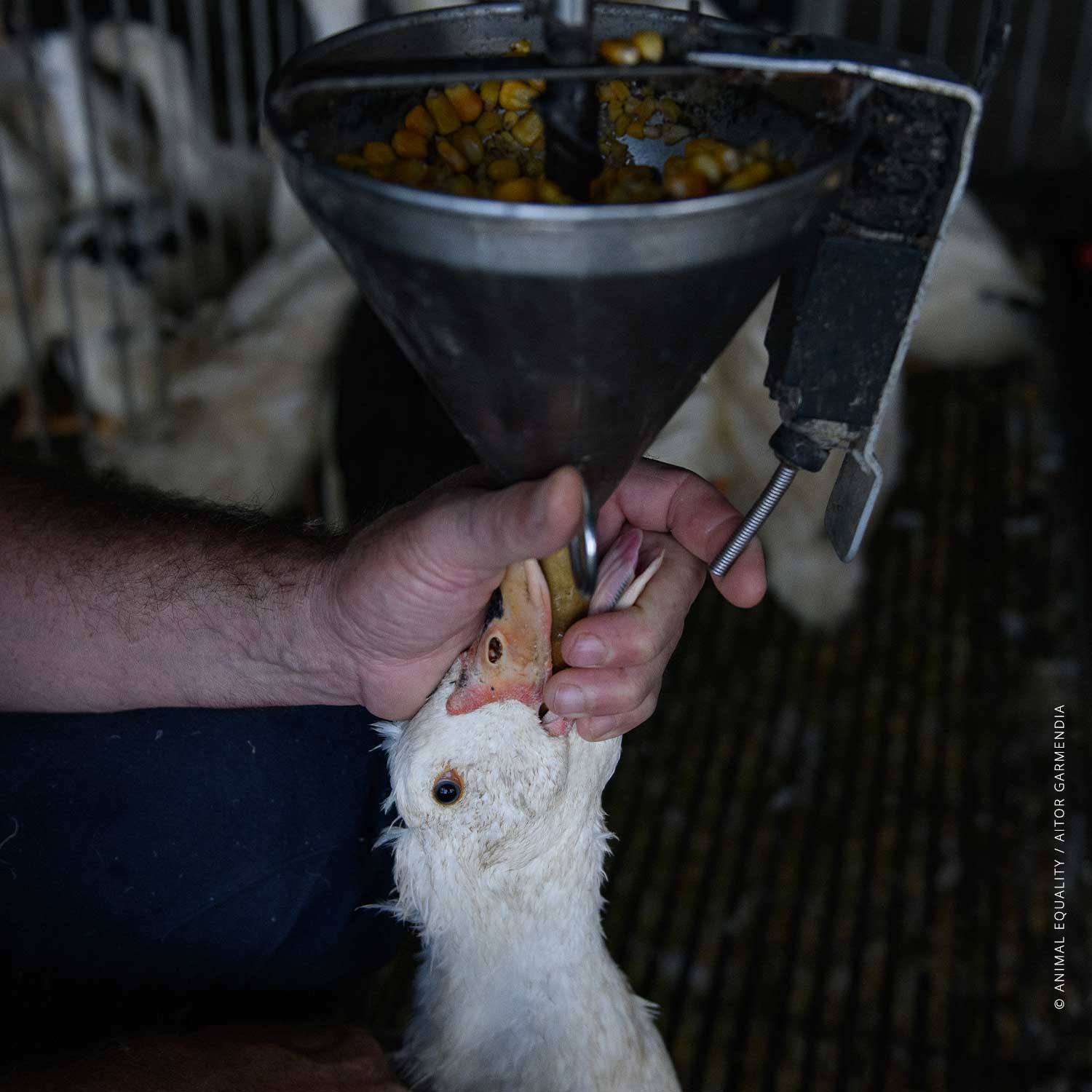 November 30, 2023
---
Foie gras, French for "fatty liver," has long been deemed one of the world's cruelest foods. Never-before-seen images from French duck farms have exposed force-feeding, slaughter, and extreme confinement to produce foie gras.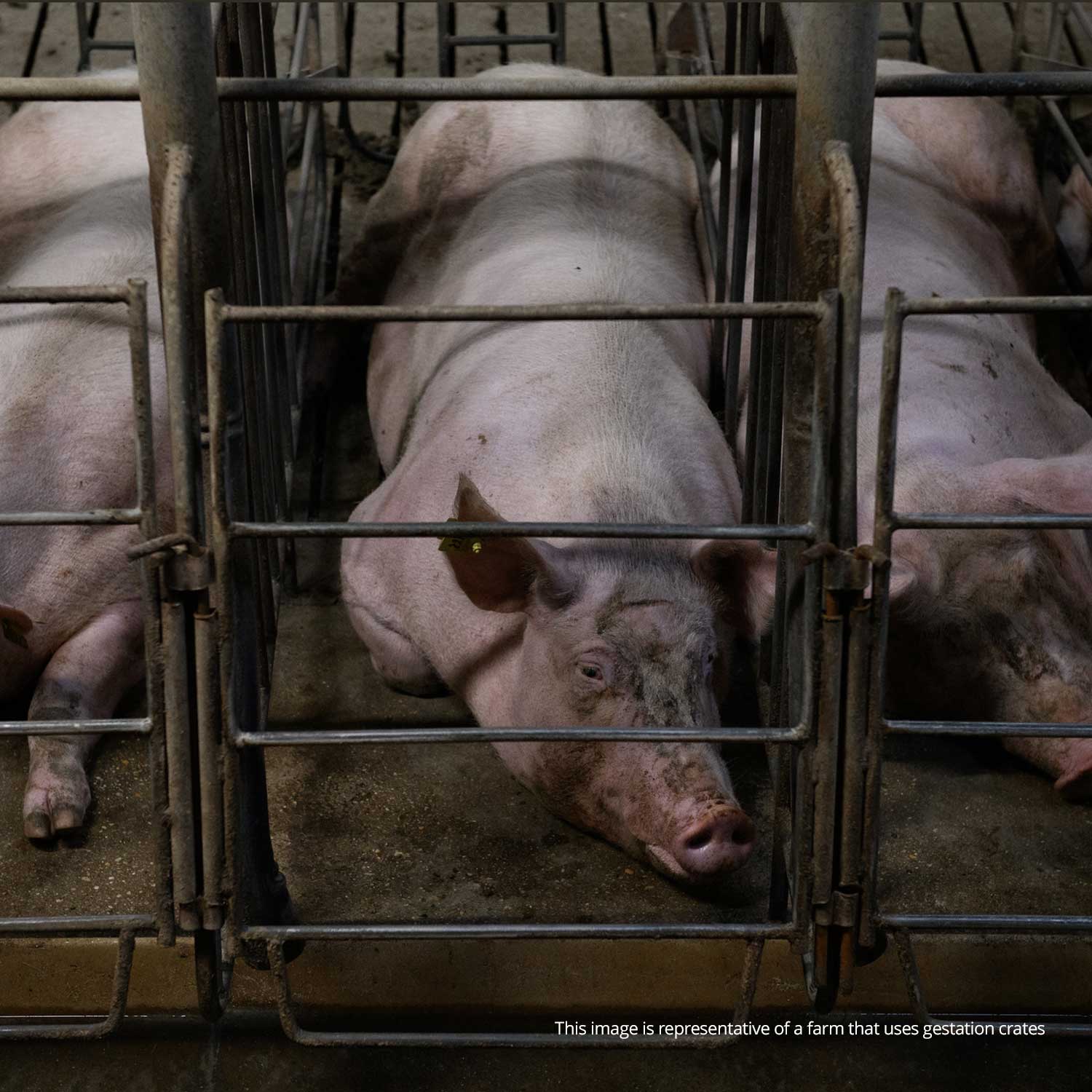 November 22, 2023
---
It seems thousands of consumers have been issued a response by Denny's following nationwide protests and actions taken to express concern over animal cruelty. Here's how the corporation responded…