These Ballparks are Hitting Home Runs When it Comes to Vegan Options
April 20, 2017
Not too long ago it was far too easy to strike out as a vegan at a baseball stadium. There were too few options other than peanuts and cotton candy.
All that has changed – more than two dozen baseball stadiums around the country now have vegan concession stands serving up everything from nachos and frankfurters to burgers and ice cream.
Here are just a few of the highlights:
New York Yankees
Yankee Stadium has really hit it out of the park with their amazingly tasty vegan options. This season features frankfurters and burgers from Field Roast, the Guadalupe Burger topped with pickled red onions, guacamole, and spicy pico de gallo, and Three Lentil Chili.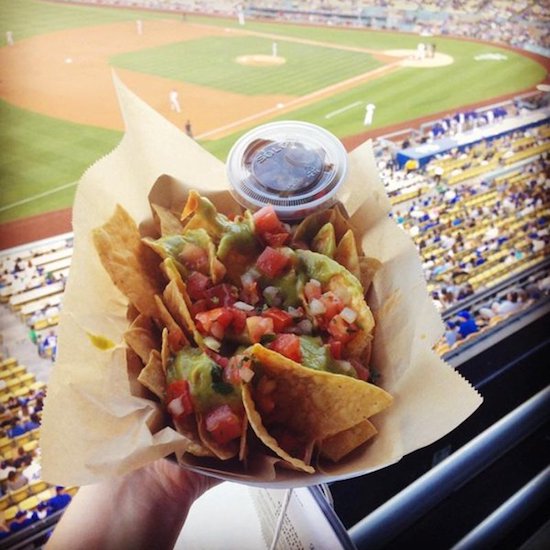 Los Angeles Dodgers
We don't think it's a coincidence that the LA Dodgers continue to rank #1 in their division and also serve up some of the best vegan options in the MLB. The vegan nachos topped with Follow Your Heart cheese and the Vietnamese Rice & Noodles are so good, you may just steal a plate! Also, be sure to grab a helmet full of Dole Whip.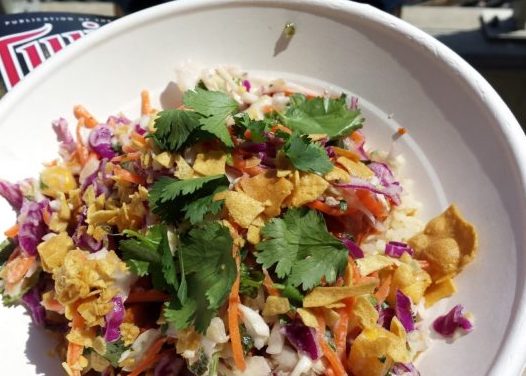 Minnesota Twins
If you're lucky enough to be at Target Stadium this season then prepare yourself for deliciousness served up by none other than the Herbivorous Butcher. They'll be serving sriracha dogs and Italian sausages. Alongside these special offerings, the stadium will be dishing out vegan pizza, burritos, and even aloo gobi (Indian-style cauliflower).

Texas Rangers
The Globe Life Stadium has its own vegan-themed portable cart called Ballpark Vegan! Dig into black bean tamales, Veggie Wraps with Beyond Chicken, and even Mediterranean Nachos piled high with hummus and veggies on top of crispy pita chips. Yum!
Philadelphia Phillies
Citizen's Bank Park now offers more than twenty vegan options – a quinoa salad, falafel sandwich, veggie hotdogs, and a mezze platter are all on the menu.
These decadent dishes will have you singing 'take me out to the ballgame…' over and over. Be sure to share the exciting news with your friends on Facebook! 
---