News
Get the latest news and updates from Animal Equality
Open Wing Alliance Calls on Viking Cruises to Ban Cages for Hens
As the only major cruise line without a public policy, Viking falls short with archaic animal welfare standards.
January 10, 2023
Updated: April 19, 2023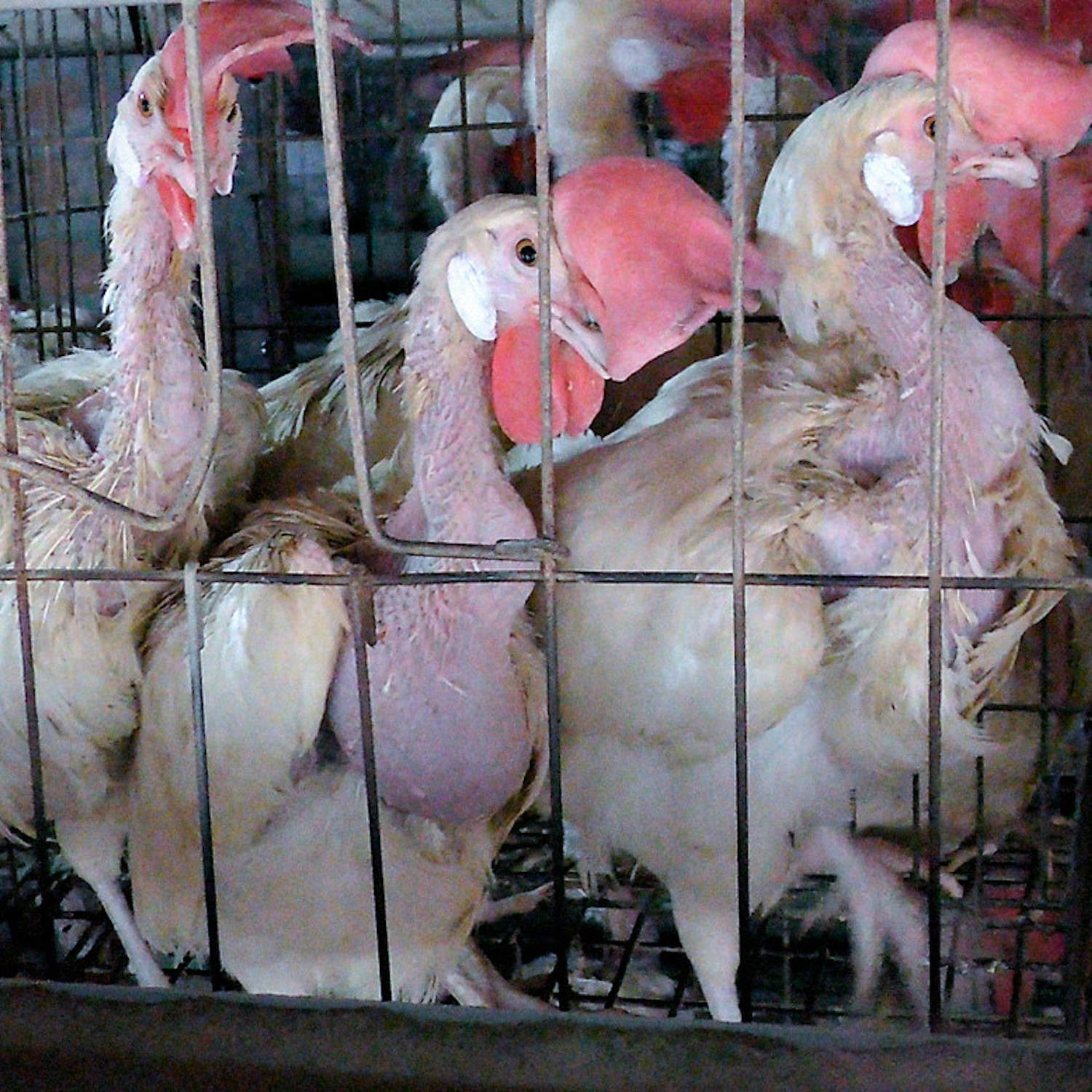 Today, the Open Wing Alliance (OWA), an international coalition working to end the abuse of hens worldwide and which Animal Equality is a part of, is calling on Viking Cruises to adopt a global cage-free egg policy. Viking—the world's leading small ship travel company currently sailing to 403 ports in 95 countries—is the only major cruise line that has not yet committed to eliminating the use of eggs that come from caged hens.
Cages are one of the cruelest forms of animal abuse
Caged hens are confined to tiny, barren cages where they cannot engage in natural behaviors like spreading their wings or nesting. On average, each hen has less living space than a standard piece of printer paper. Inside these cages, they are forced to stand or crouch on the cages' hard wires, which cut their feet. Because of the living conditions, hens often die in their cages. They are sometimes left to rot in the same space alongside living birds.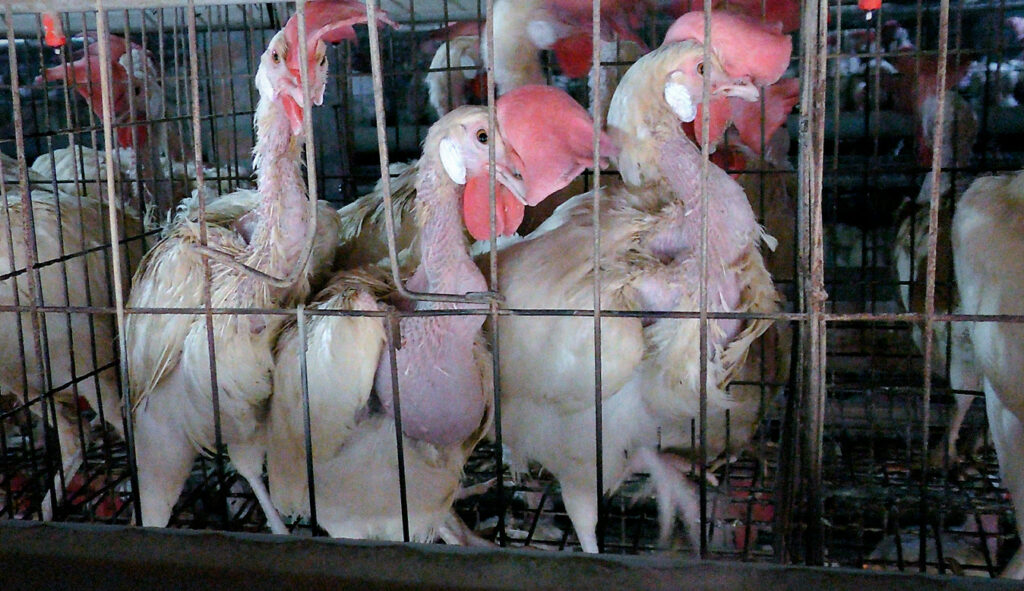 This cruel treatment is unacceptable, especially in an industry where, for health and humane reasons, a growing majority of the population wants an end to cages for animals.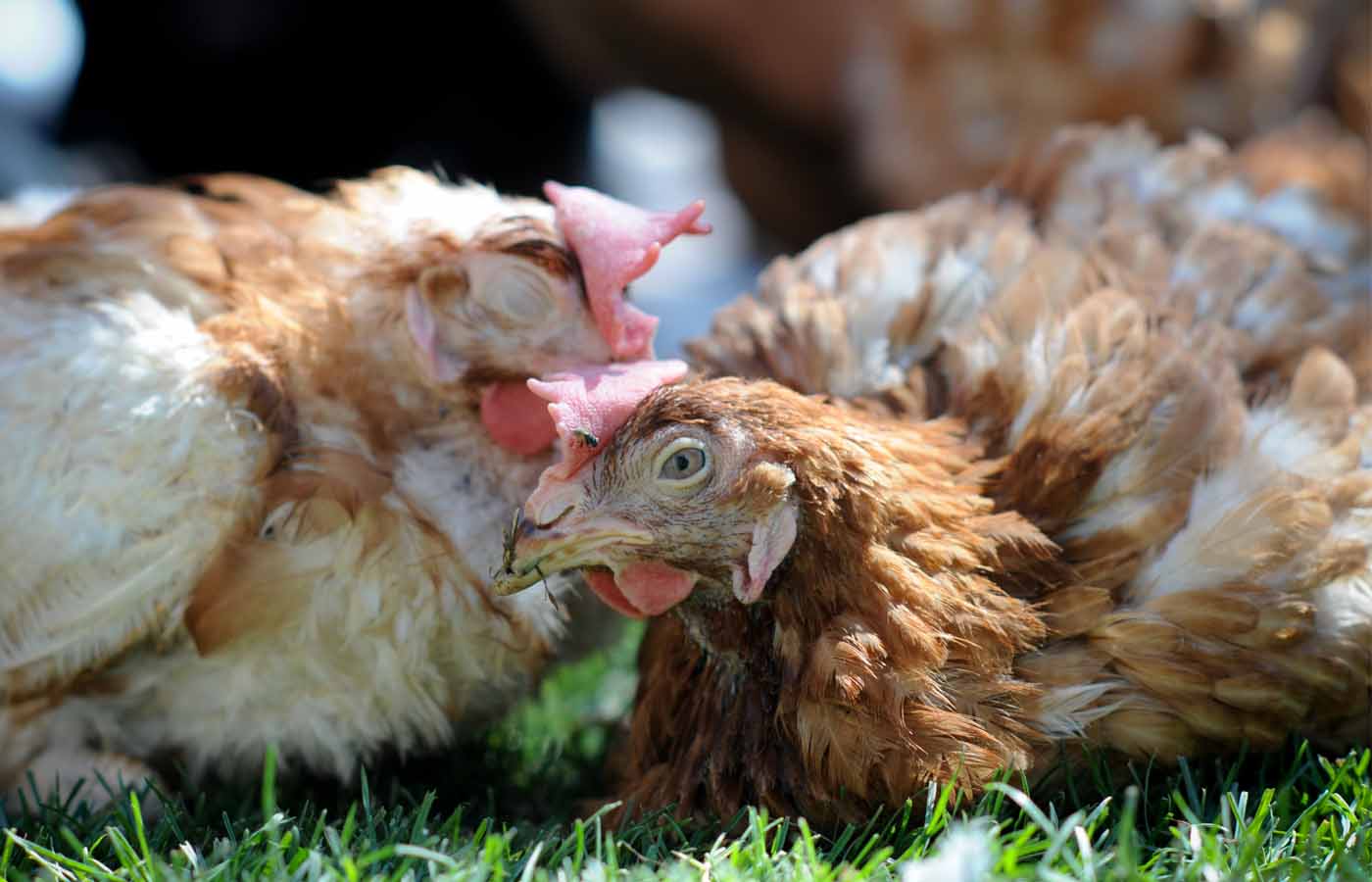 FOSTER COMPASSION
As a mother capable of empathy, a hen will defend her chicks at all costs.

Support a mother's love by replacing eggs in your meals with plant‑based alternatives.

Progress is happening for hens
Other major cruise lines, including Norwegian Cruise Line Holdings, Carnival Cruises and Royal Caribbean, have already adopted global cage-free egg policies and have published roadmaps towards achieving those commitments. Viking, with its high egg usage, has a responsibility to follow suit and prioritize animal welfare in its operations.
While cage-free does not mean cruelty-free, it's one more barbaric industry practice that is being phased out from our food system. We will continue to push for animal protection until all are free from exploitation.
How you can help
Companies that profit from animal exploitation will rarely make improvements unless they hear from people like you. Please join our effort to help get hens out of cages! Become an Animal Protector and we'll send you easy ways to help on your own time from home. And please, leave pigs and other animals off of your plates.
---
Latest News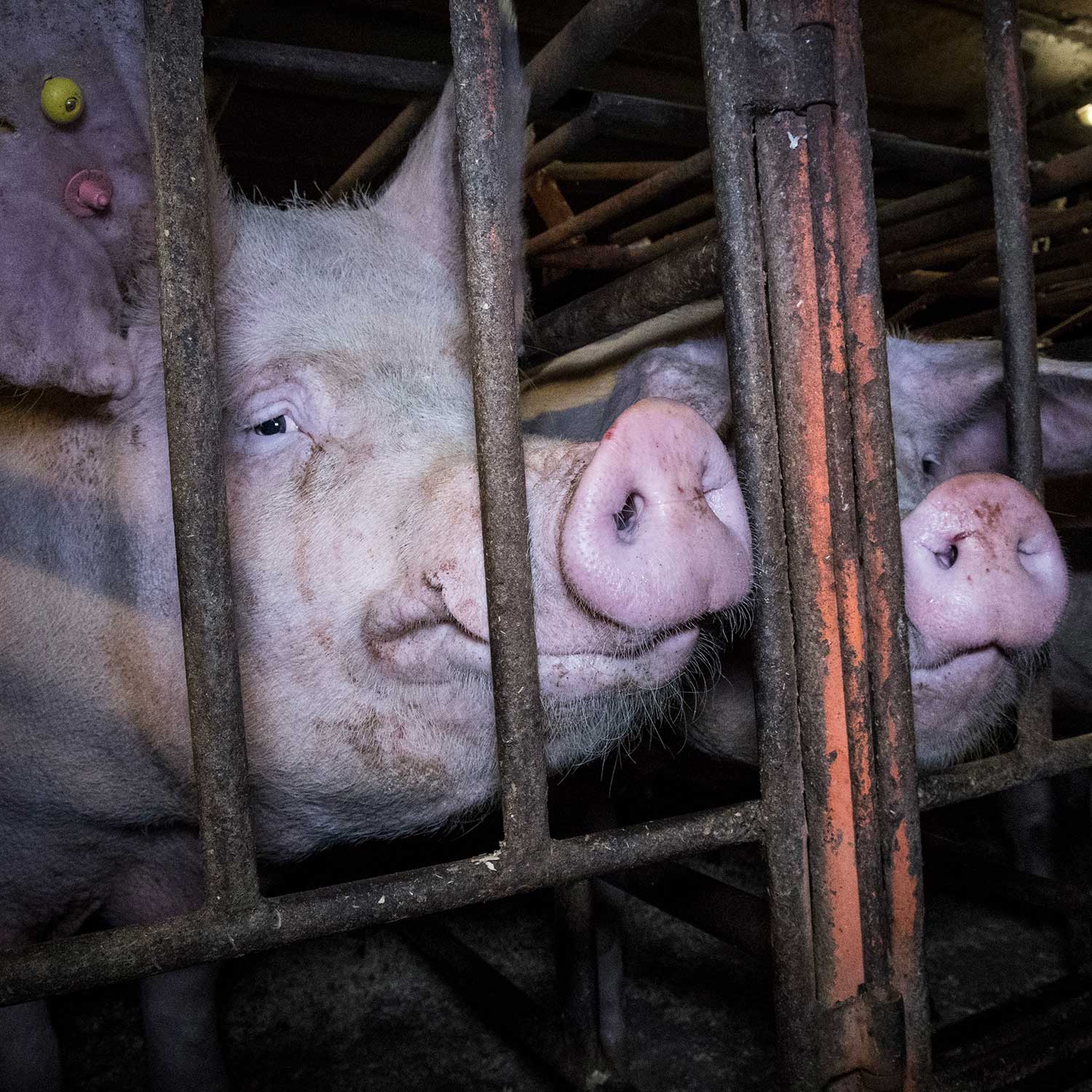 September 20, 2023
---
As the meat industry continues its efforts to undo animal protection laws throughout the United States by attempting to pass the EATS Act, Animal Equality joins the strong opposition to fight back.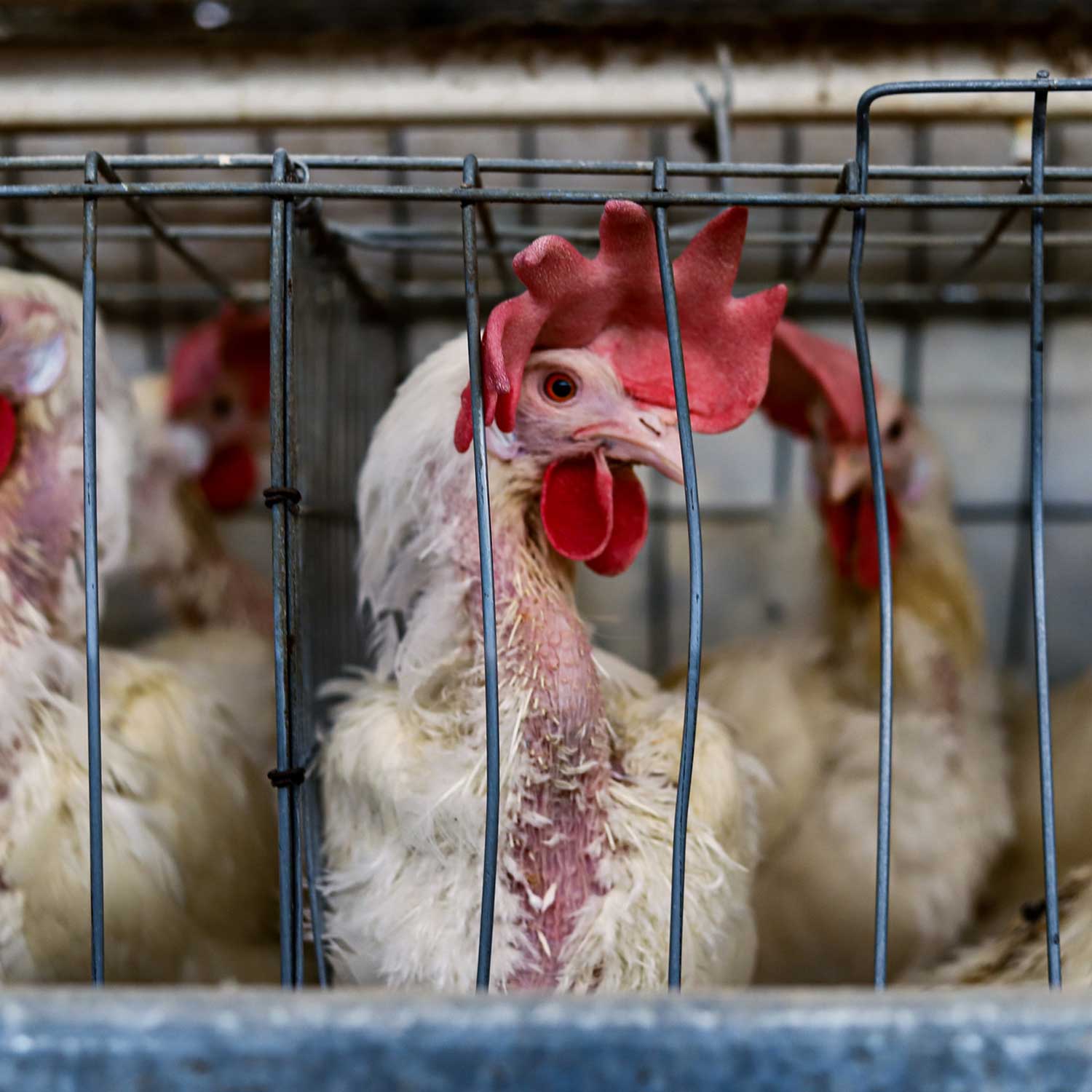 September 20, 2023
---
Two years back, the European Commission unveiled a bold vision: to eliminate the use of cages in animal agriculture. But when European Commission President Ursula Von der Leyen outlined the Commission's plans for 2024 earlier this week, viewers were struck by her silence on farmed animal issues altogether.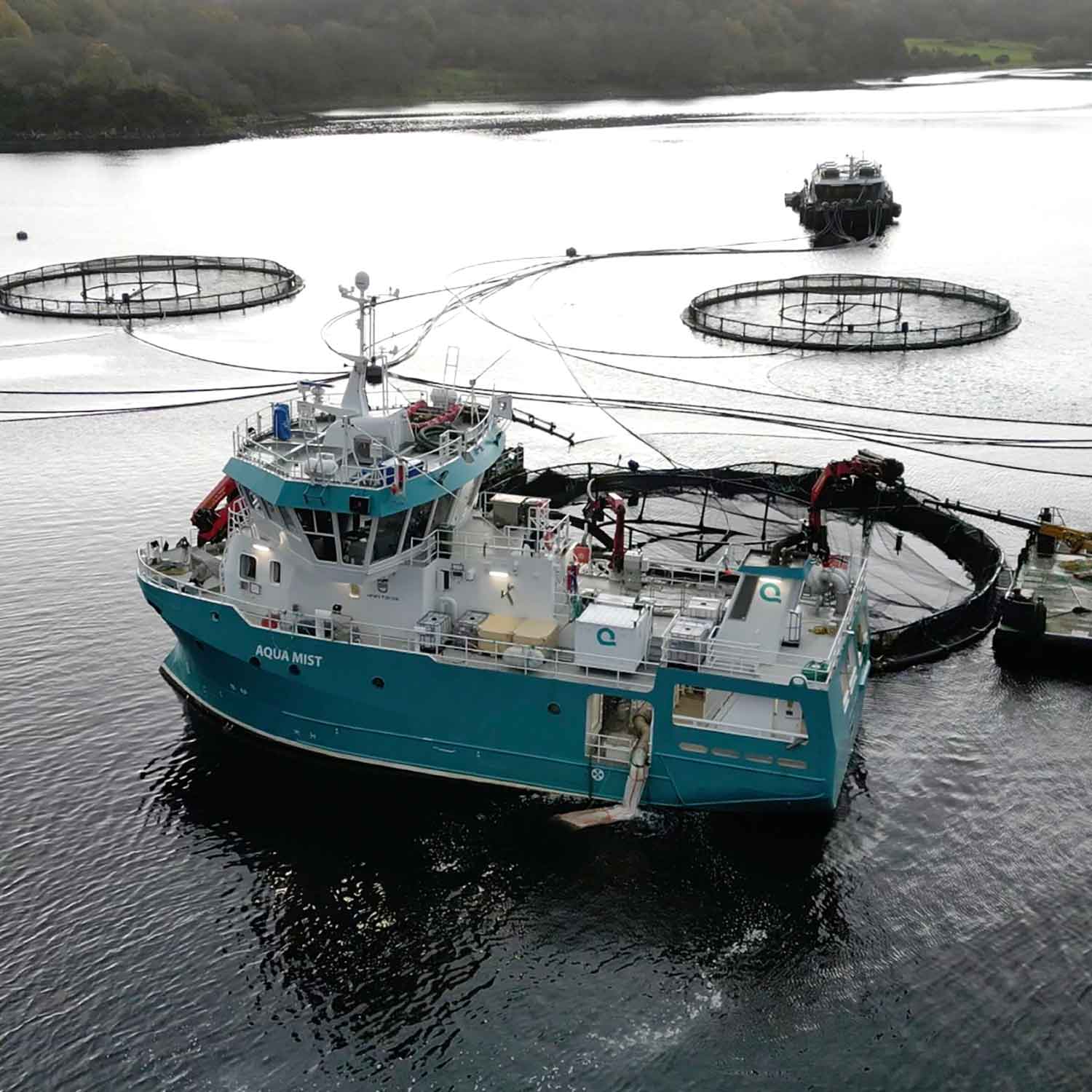 September 18, 2023
---
Last year, the BBC featured footage from an Animal Equality dairy investigation on its Panorama program; now, the world-renowned news network has once again showcased new footage supplied by Animal Equality. This investigation illustrated the suffering of salmon on Scottish fish farms.