News
Get the latest news and updates from Animal Equality
Trucks Transporting Lambs to Slaughter in Italy Investigated
Animal Equality releases new images recounting the agony of lambs transported alive on trucks to Italian slaughterhouses during Easter.
July 15, 2022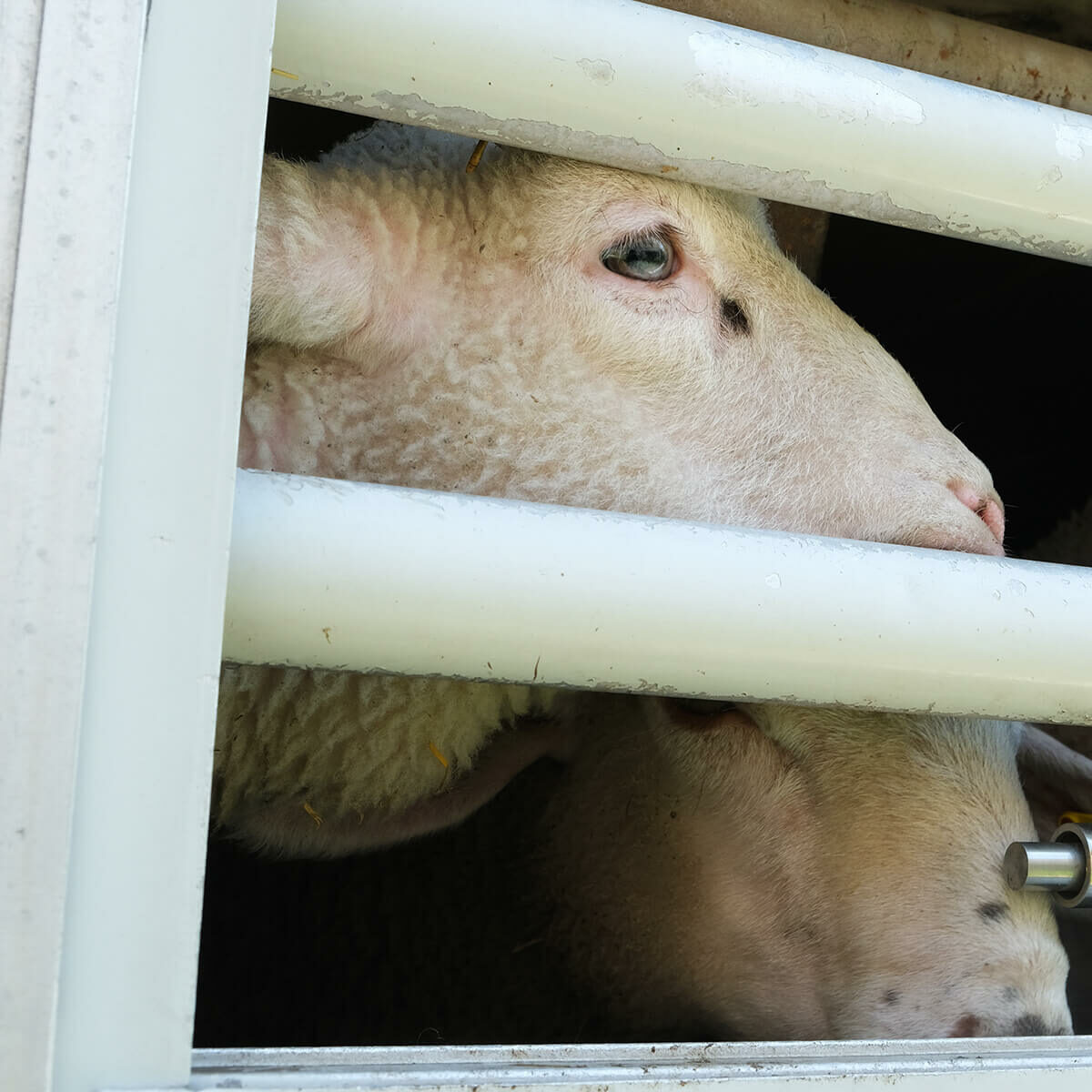 Animal Equality releases new images recounting the suffering of lambs transported alive on trucks from Eastern Europe to Italian slaughterhouses during Easter this past April. During this holiday, more than 400,000 lambs are transported from Eastern Europe and Spain to Italy for slaughter. Overcrowded and with no access to food or water, these animals endure up to 30 hours straight in the harsh conditions.
In recent months, Animal Equality's team in Italy and the ENPA, Italy's national board for animal protection, have asked the Ministry of Health to increase controls on the increase of live animal transport over the Easter period. Following our requests, the Ministry issued a notice to increase control activities. Yet, transporters in full violation of animal welfare regulations have continued to be detected by the authorities. In collaboration with the Ministry of Health, Animal Equality began assisting with patrols.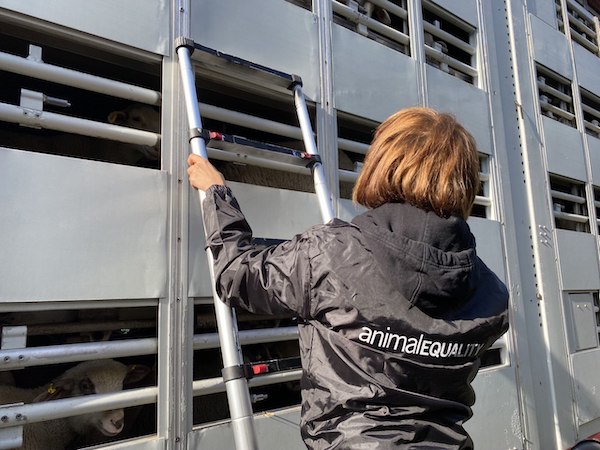 What We Found:
Day and night, Animal Equality investigators scoured the roads near the border of northern Italy and made several reports to authorities of violating transporters. The first truck reported had over 500 lambs crammed onto four floors, bleating desperately. Documented by Animal Equality, law enforcement and an expert veterinarian found the following irregularities:
Unweaned, thirsty lambs licking the walls of the truck and sucking on the investigators' fingers, a behavior only typical of very young animals;
A non-functioning watering system with leaks;
Insufficient space – the animals couldn't even fully stand;
A damaged temperature monitoring system inside the vehicle.
The truck was fined 3,000 euros, the equivalent of $3,140 US.
Animal Equality's team reported a second truck to law enforcement – a truck operated by one of Hungary's largest live animal transport companies. The company boasts the highest animal welfare standards in Europe. Nearly 600 lambs were on board. The truck was stopped and fined 2,666 euros, the equivalent of $2,790 US, for the lack of necessary headspace for the animals and for transporting them without appropriate dividers between animals with and without horns. This condition is prohibited by law because it drastically increases the risk of transported animals injuring each other, further aggravated by the extreme crowding inside the truck.
As the tragic news of these days and the investigations we have conducted show, live animal transport is one of the food industry's cruelest practices. During the holiday season, truck traffic for the transport of lambs and other animals intensifies throughout Europe, but every day millions of animals are condemned to this suffering.

-Alice Trombetta, Executive Director of Animal Equality, Italy
As our investigations show time and time again, cruelty is the norm in the raising and killing of animals for food. The easiest choice we can make to change and save these lives is to choose cruelty free, plant-based options.

-Sharon Núñez, President of Animal Equality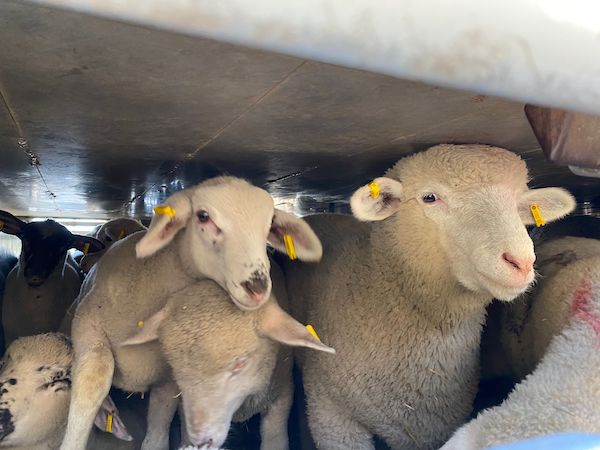 How You Can Help:
Every day, millions of animals—lambs, cows, pigs, and chickens—suffer the same fate, not just on Italian roads but around the world. Many of the animals won't even survive the long journey. You can help these animals suffering at the hands of the cruel food industry by sharing this investigation to help Animal Equality increase its impact. You can also do your part by keeping animals off of your plate. Please visit our loveveg website dedicated to making the transition to plant-based eating easy and delicious!
---
Latest News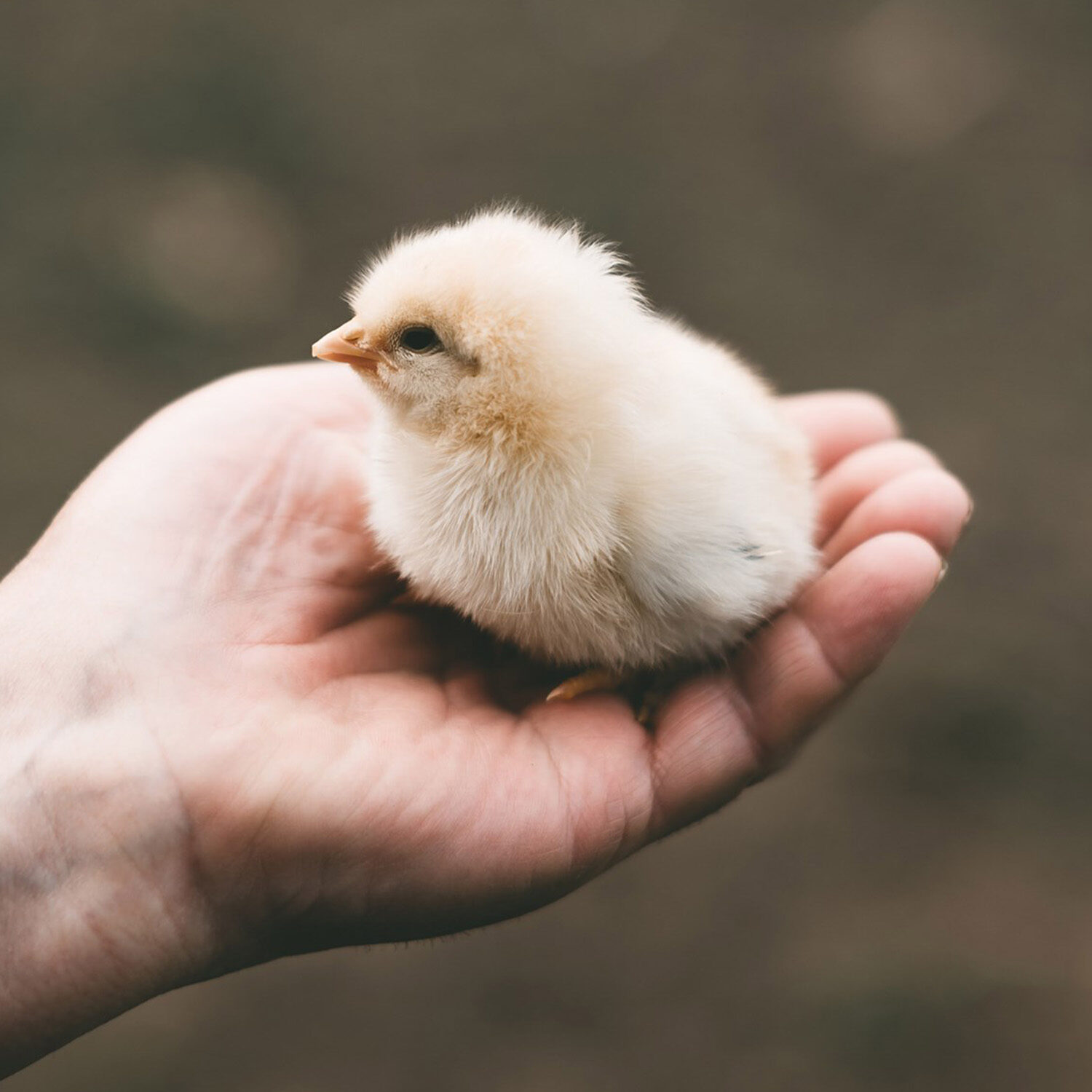 August 4, 2022
---
The Italian Chamber of Deputies has passed the ban on the killing of male chicks in the egg industry. This initiative comes after two years of intense campaigning by Animal Equality and was approved on Wednesday, August 3rd, by an absolute majority (346 votes in favor, 10 against, and 19…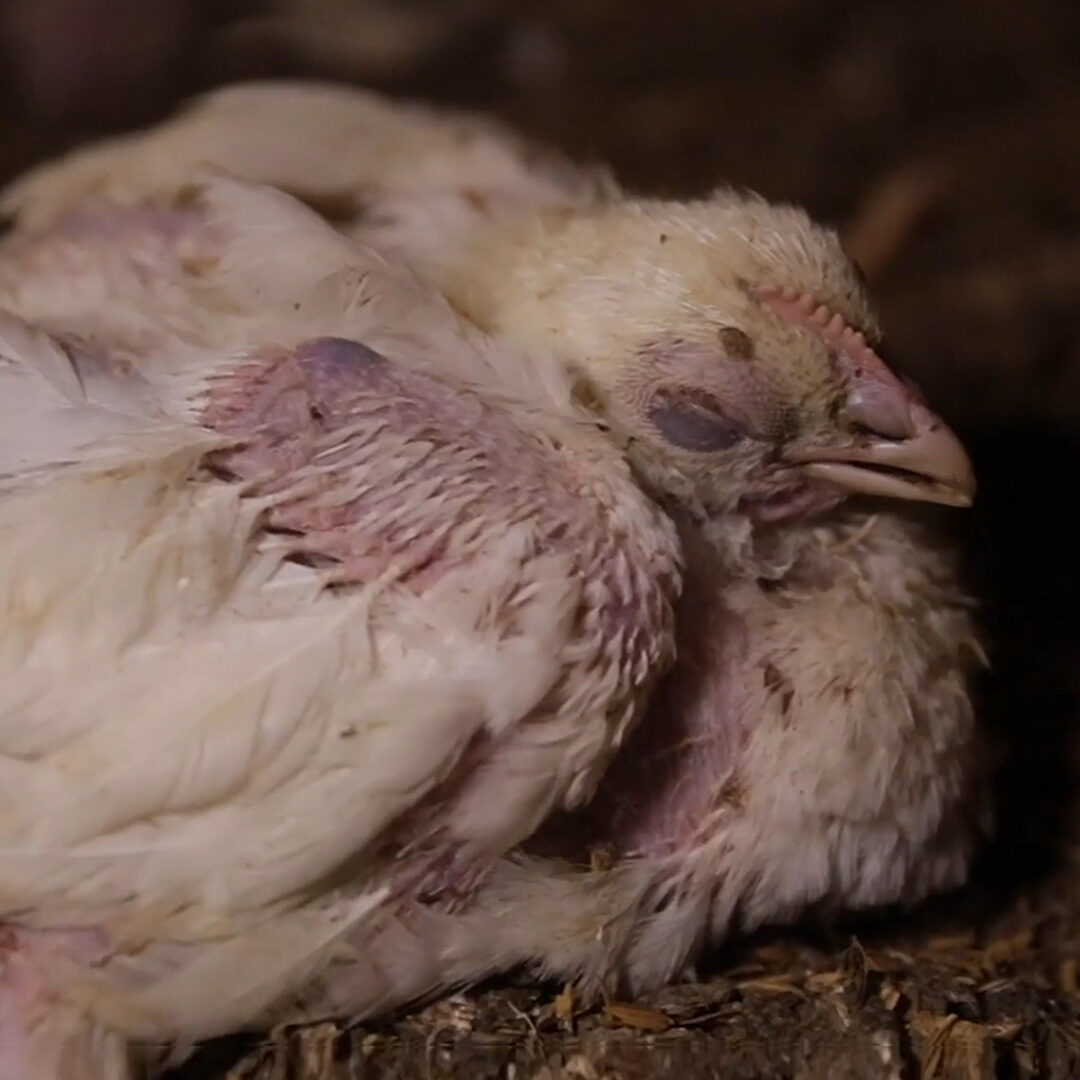 August 3, 2022
---
More than 550 million chickens are slaughtered every year in Italy. These animals belong to what is called "fast-growing" breeds, chickens that humans have genetically selected to grow unnaturally quick and large for human consumption at the lowest possible cost. Approximately 99% of the chickens killed for their…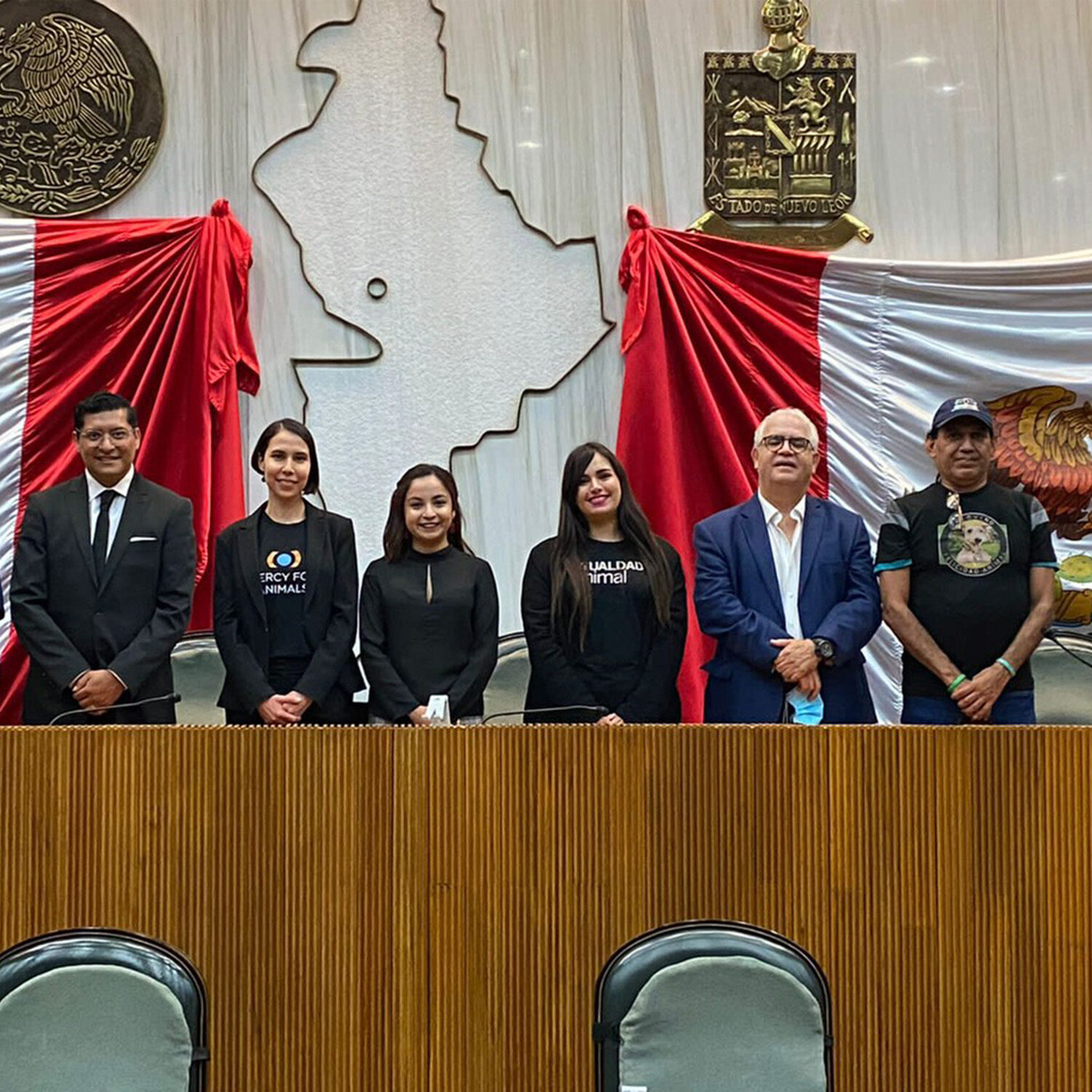 August 1, 2022
---
Animal Equality is promoting an initiative that will recognize animals as sentient beings in the Political Constitution of Nuevo León.