News
Get the latest news and updates from Animal Equality
Rescue Operation at the Nanhai Dali Market
Advocates from GDTB -our partner team in Guangdong, China-, have been fighting, since yesterday to save the cats and dogs from the cruel meat trade at the Nanhai Dali Market in China.
December 4, 2013
Updated: September 19, 2018
Several months ago, Animal Equality investigators uncovered how thousands of animals arrived in huge trucks, crammed into tiny cages at Nanhai Dali Market.
The dogs, cats, and rabbits are unloaded at night. The cages are thrown from the top of the trucks. Many of these animals have their bones broken when their cages fall against the floor. Some of the pregnant cats give birth during their journey to the markets -which can last several days. They do not eat or drink and their kittens usually die crushed as they are being unloaded from the trucks.
Nanhai enforcement authority is weak, they have failed to carry out their responsibilities to maintain social order and seize the traders who are illegally trading with the cats and dogs at Nanhai Dali Market.
Volunteers from GDTB will be staying at the scene overnight to prevent the traders from moving the cats and dogs to the slaughterhouse. Many of the volunteers have written their will before showing up at the scene as many of the traders are from criminal gangs and have been openly showed their violence.
Throughout the law enforcement process, the Dali police have been at the scene and said they are on the volunteer's side.
But the police department doesn't have any jurisdiction over the dog and cat meat trade, so they have been unable to arrest any of the traders. Only if these gangs start to attack, the police will be able to intervene.
This is due there is no substantial animal protection laws nor anti-cruelty laws and regulations.
Each year up over a million dogs and cats are slaughtered at this market to then be sold as meat.
Many volunteers are unsure at this moment if these cats can be saved, but they still have hope.
---
Related content
---
China
---
Latest News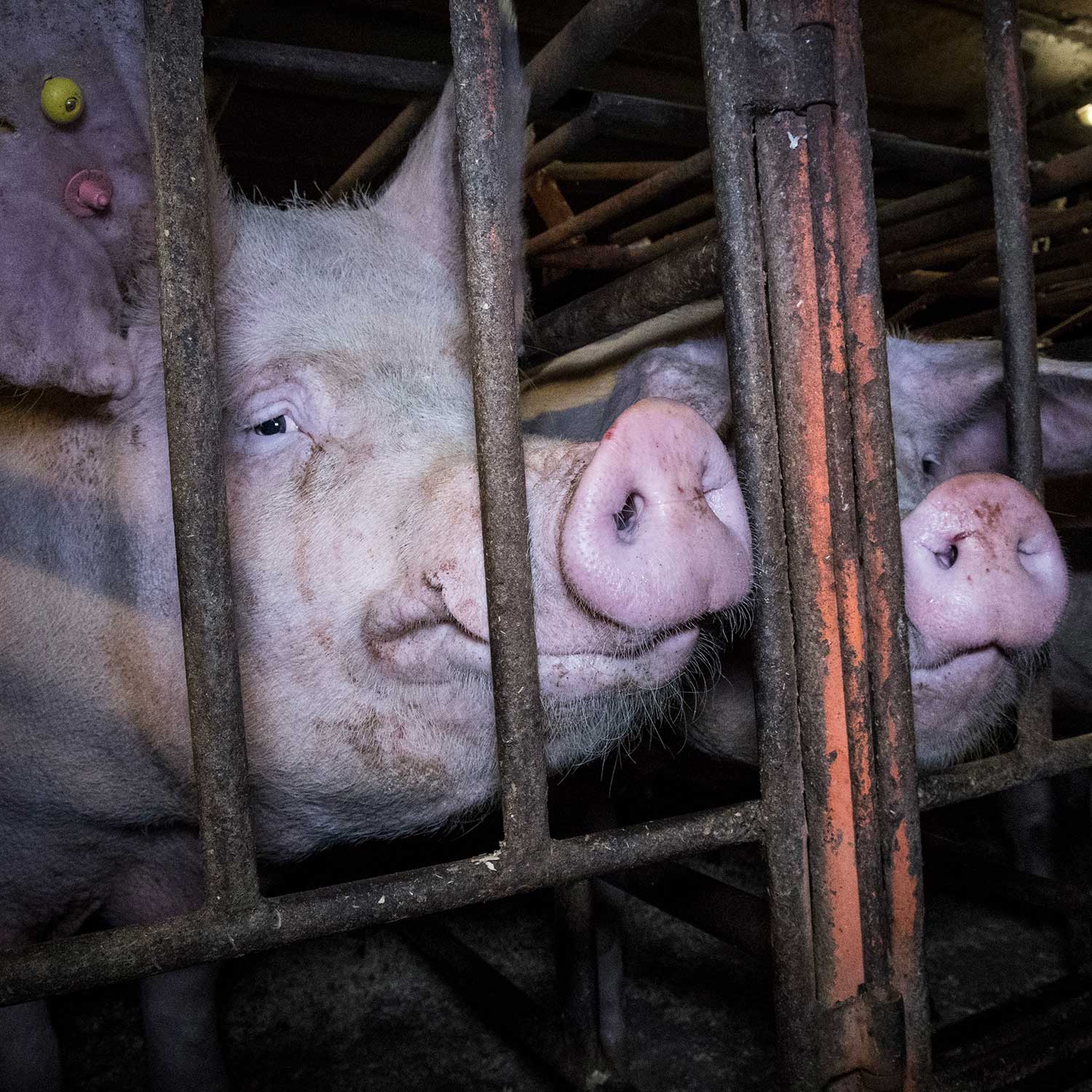 September 20, 2023
---
As the meat industry continues its efforts to undo animal protection laws throughout the United States by attempting to pass the EATS Act, Animal Equality joins the strong opposition to fight back.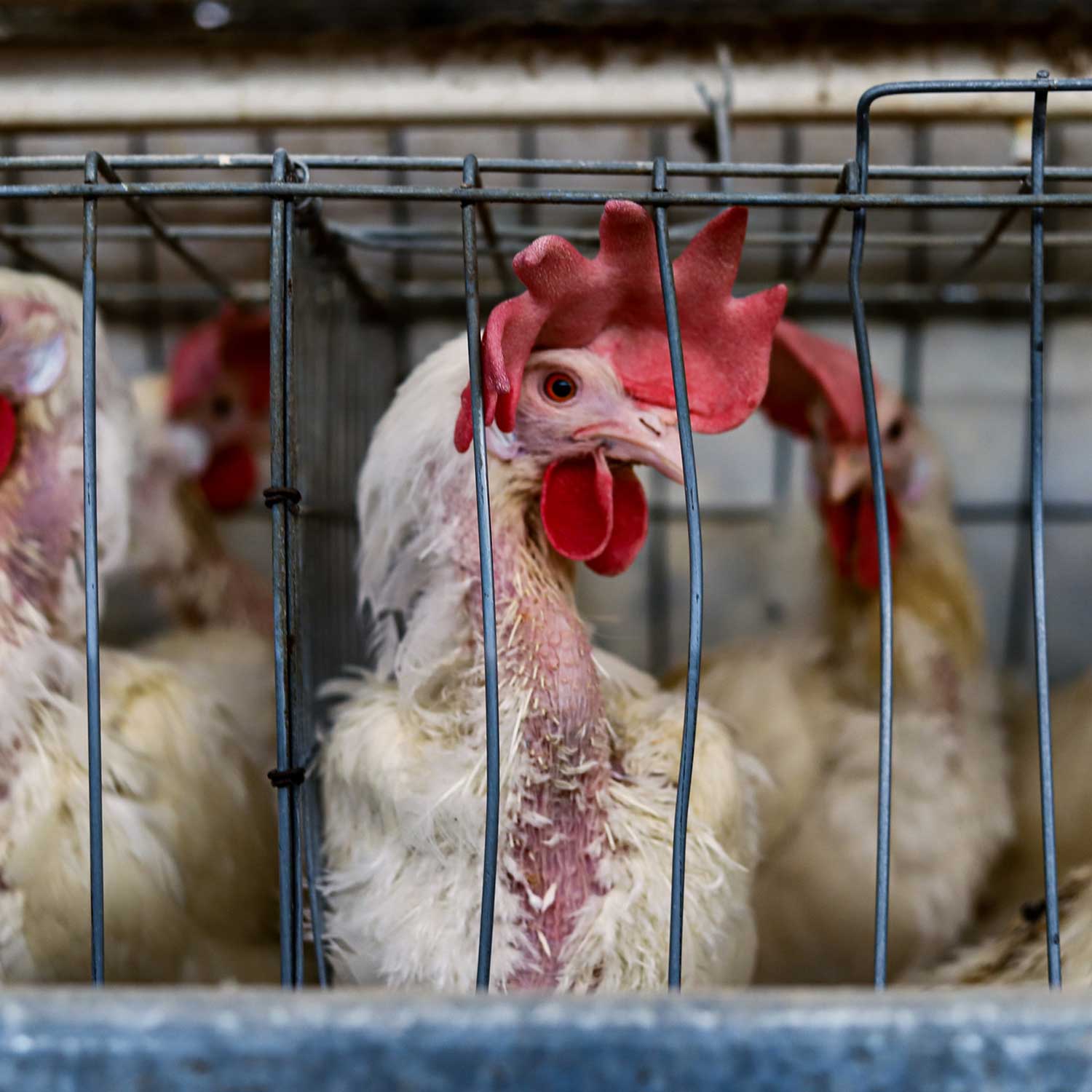 September 20, 2023
---
Two years back, the European Commission unveiled a bold vision: to eliminate the use of cages in animal agriculture. But when European Commission President Ursula Von der Leyen outlined the Commission's plans for 2024 earlier this week, viewers were struck by her silence on farmed animal issues altogether.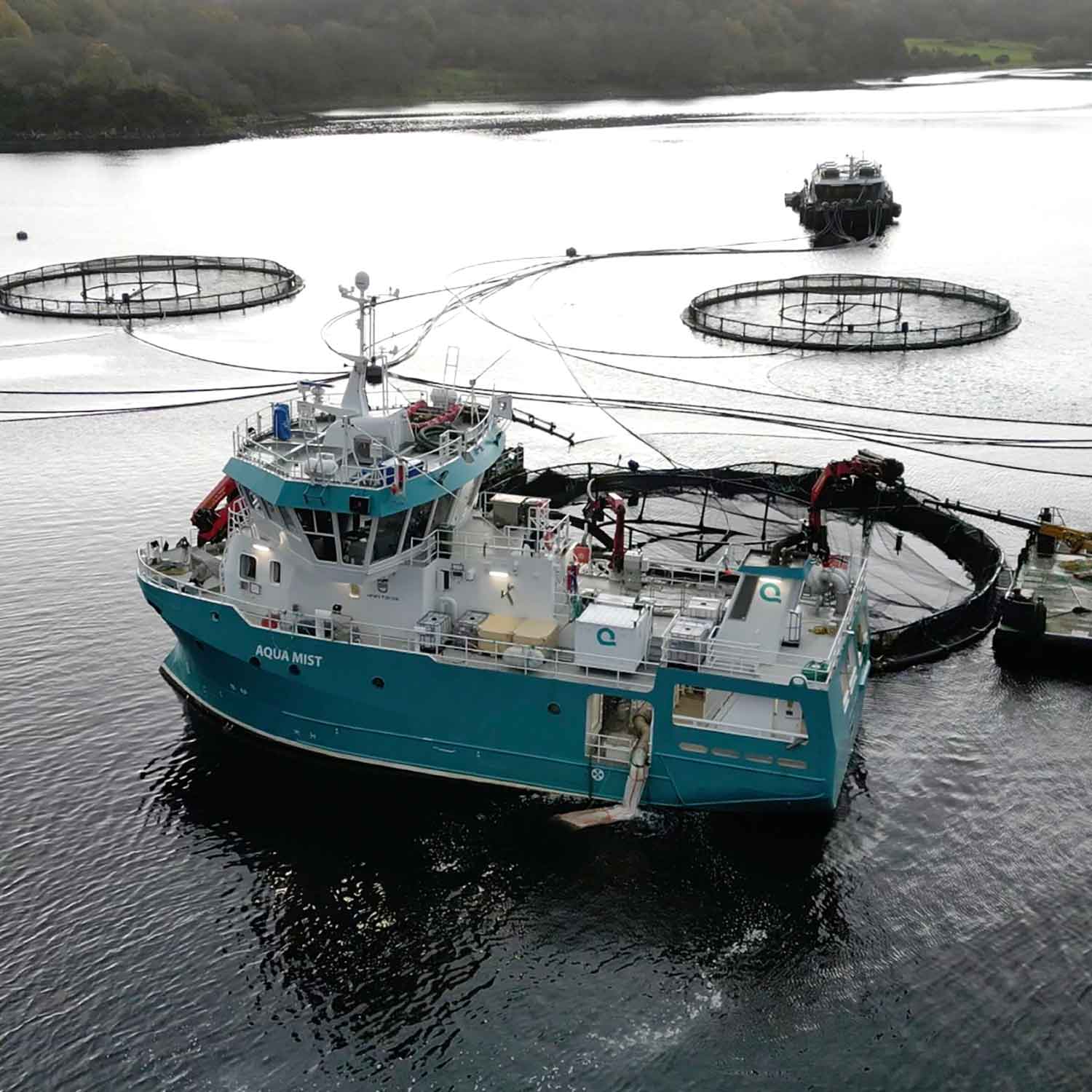 September 18, 2023
---
Last year, the BBC featured footage from an Animal Equality dairy investigation on its Panorama program; now, the world-renowned news network has once again showcased new footage supplied by Animal Equality. This investigation illustrated the suffering of salmon on Scottish fish farms.