News
Get the latest news and updates from Animal Equality
Over 100 Animals Confiscated Following Investigation into Zoo
After Animal Equality's investigation and report, the Mexican Federal Attorney for Environmental Protection (Profepa) confiscated a total of 101 animals from a zoo named "Club de los Animalitos". Among the animals are bears, lions, jaguars, tigers and camels.
February 25, 2015
Updated: April 6, 2023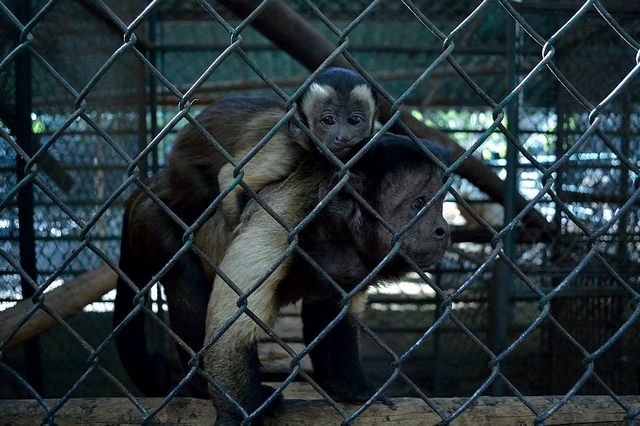 The Federal Attorney for Environmental Protection (PROFEPA) announced yesterday, February 23, that it would confiscate a total of 101 animals from the Wildlife Conservation, Management, and Sustainable Utilization Units (UMA) named "Club de los Animalitos" for animal mistreatment. The zoo is located in Tehuacan, very close to Mexico City. Sergio Gomez, a member of Congress for the National Action Party, owns the zoo.
The authorities visited the zoo to check the conditions, the origin of the animals, and the enforcement of animal welfare laws only a few weeks after Animal Equality's report on the zoo reached Mexican national media. 
On January 29th, Animal Equality Mexico documented the situation of over 400 animals living at the zoo "El Club de los Animalitos." The organization documented deplorable conditions of shocking mistreatment and neglect; animals were housed in exhibits that were extremely small and, in some cases, severely restricting. Such small spaces prevented animals from engaging in natural movements and behaviors, which are essential for their well-being, causing physical and psychological problems. In some cases, the organization documented how animals lived surrounded by their excrement.
The Natural Resources Assistant Attorney General of Profepa will seek locations for the animals that are appropriate for their recovery and protection
The news has once again appeared in several national Mexican media and international media such as the BBC.
---
Mexico
---
Latest News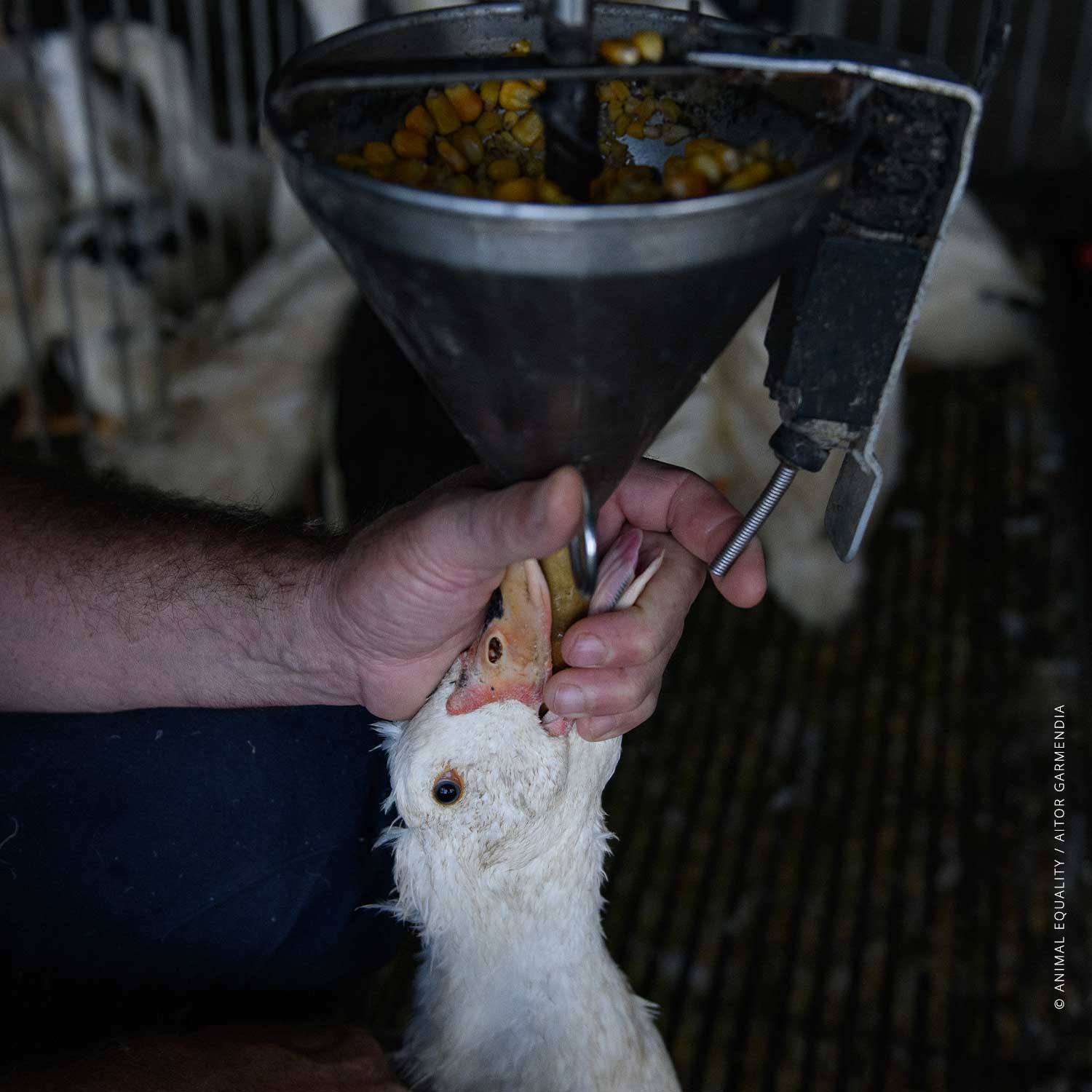 November 30, 2023
---
Foie gras, French for "fatty liver," has long been deemed one of the world's cruelest foods. Never-before-seen images from French duck farms have exposed force-feeding, slaughter, and extreme confinement to produce foie gras.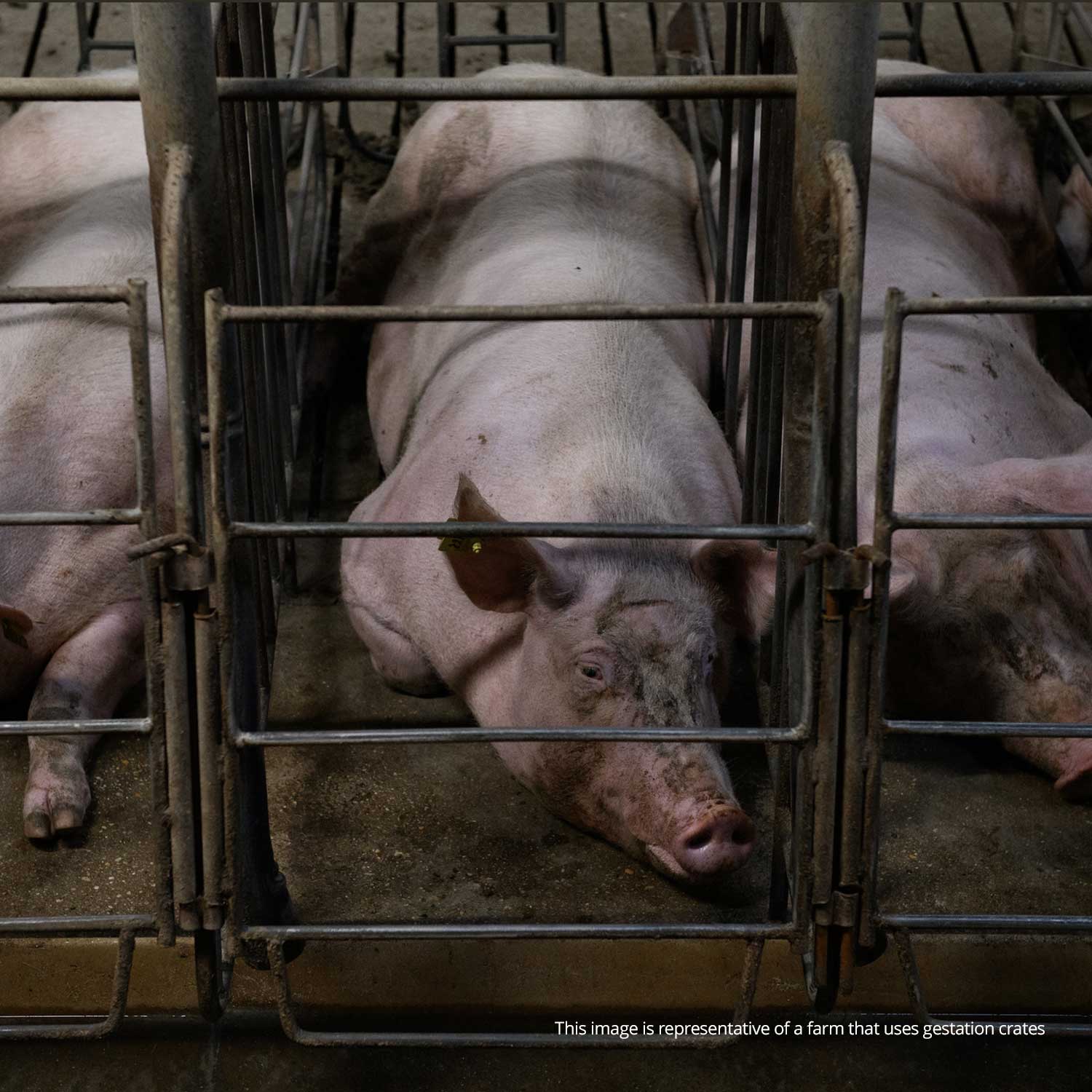 November 22, 2023
---
It seems thousands of consumers have been issued a response by Denny's following nationwide protests and actions taken to express concern over animal cruelty. Here's how the corporation responded…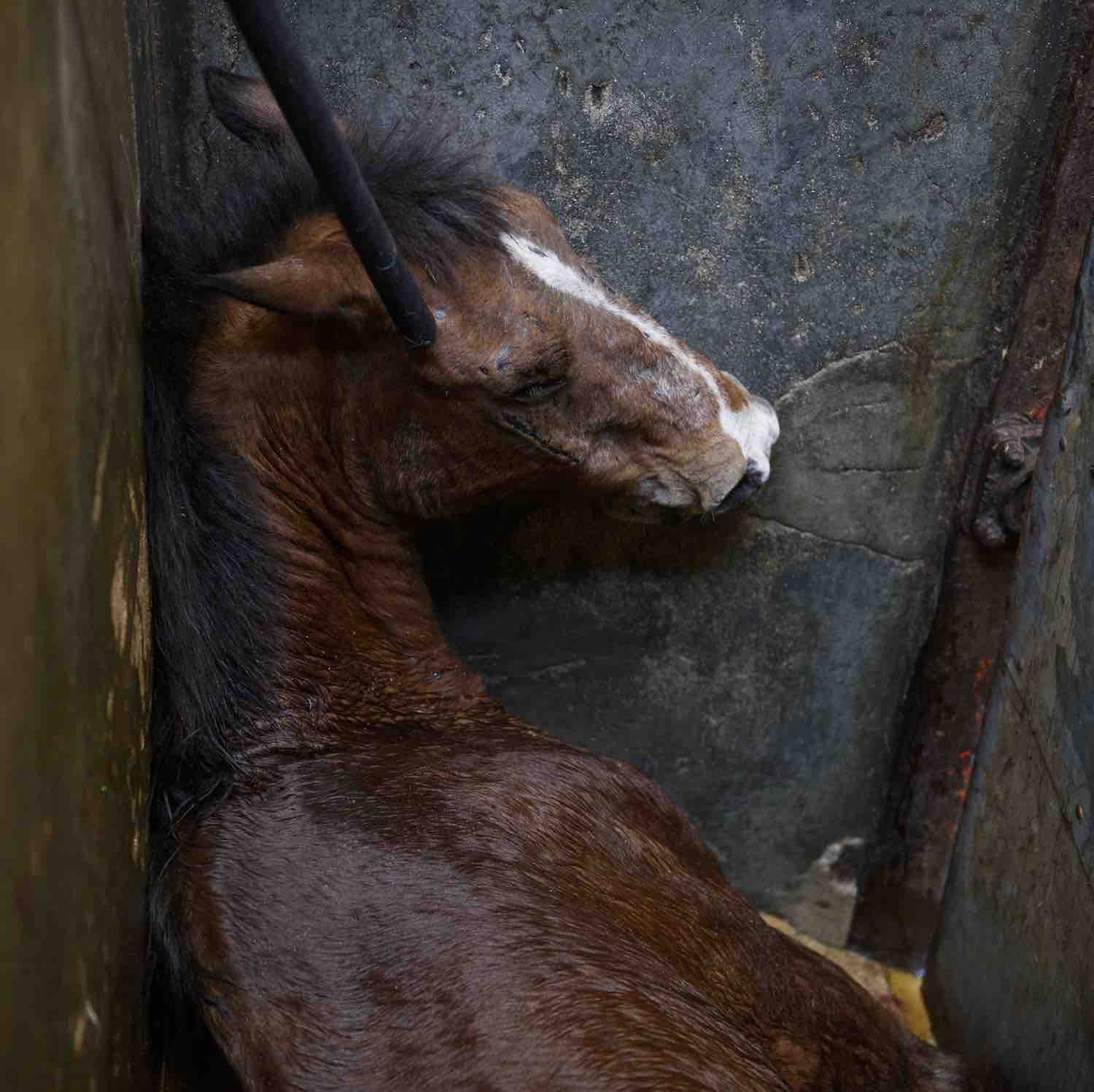 November 20, 2023
---
A recent audit of Europe's South American horse meat suppliers highlights a lack of oversight in the global supply chain. These findings align with Animal Equality's 2022 investigation, which found extreme cruelty to U.S. horses slaughtered in Mexico.