News
Get the latest news and updates from Animal Equality
MEP's in Brussels Urge Europe to Ban Foie Gras
Eight prominent MEPs, including the Italian MEP Andrea Zanoni, held a conference yesterday, on October 17, to discuss the production of foie gras – a product they describe as being the result of real torture for animals. An investigative report by Animal Equality into the foie gras industry was included in the discussions.
October 18, 2012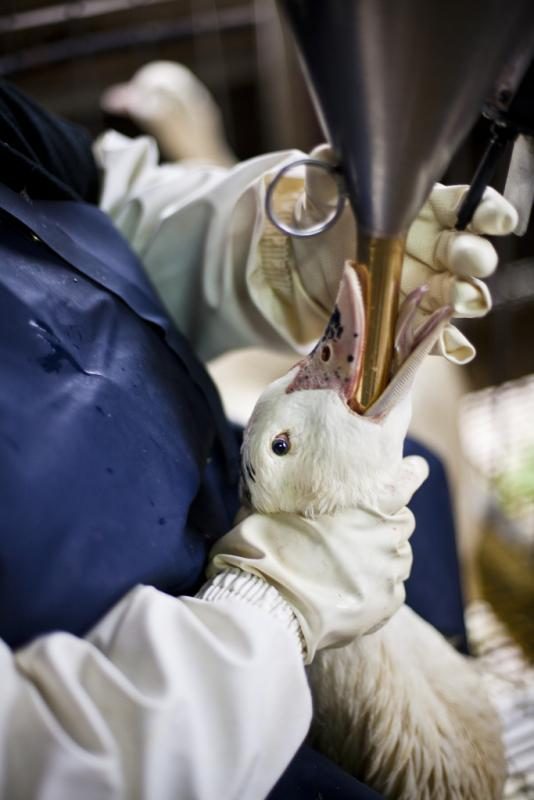 The conference was held and promoted by Andrea Zanoni, Nadja Hirsch, Yves Cochet, Carl Schlyter, Sirpa Pietikäinen, Kartika Liotard, David Martin and Keith Taylor. Several non-governmental organizations supported the conference, which forms part of an international initiative to shed light on foie gras production and raise awareness on the abuse of thousands of ducks and geese on foie gras farms within five European countries: Belgium, Bulgaria, France, Hungary and Spain. In other EU Member States, the farming of animals to produce foie gras is banned, but not the import or sale of the product.
"… With this conference in the European Parliament, we want to help European consumers to open their eyes and ask the European Commission a law that prohibits this. I invite everyone to sign Animal Equality's petition and share their investigation and videos"; Andrea Zanoni said in a statement to journalists. He continued "… The consumers of this product have to know the agony these geese are forced to on farms." [1]
Promotion of the event has been a response to an initiative in support of foie gras production – organized by French MEP, Francoise Castex. A conference organized by Castex was attended by the French minister of agri-food industry, Guillaume Garot, who spoke out in support of the production. It was also attended by some regional presidents and an expert who led a discussion on how Europe could avoid a foie gras ban, similar to the ban recently implemented in California [2]
Animals Equality carried out an investigation this year, exposing the Spanish and French foie gras industry.
Animal Equality holds that the production of foie gras should be abolished, as it has been done in Argentina, Austria, Denmark, Czech Republic, Finland, Israel, Turkey, Germany, Ireland, Italy, Luxembourg, Norway, Poland, Sweden, Switzerland, The Netherlands, United Kingdom and most recently, in California (United States).
You can take action for ducks and geese today: Sign our petition for a US foie gras ban!
---
Latest News
August 4, 2022
---
The Italian Chamber of Deputies has passed the ban on the killing of male chicks in the egg industry. This initiative comes after two years of intense campaigning by Animal Equality and was approved on Wednesday, August 3rd, by an absolute majority (346 votes in favor, 10 against, and 19…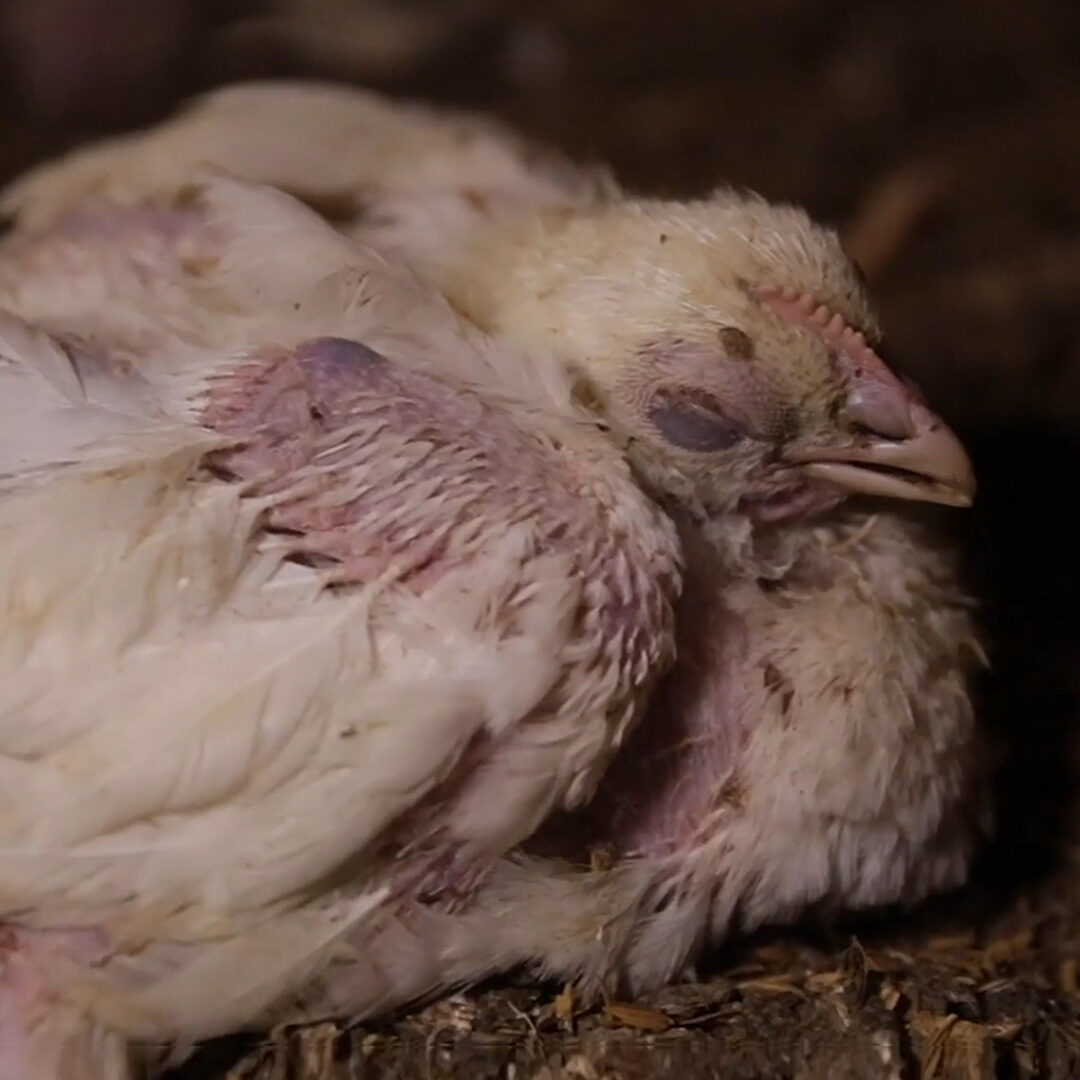 August 3, 2022
---
More than 550 million chickens are slaughtered every year in Italy. These animals belong to what is called "fast-growing" breeds, chickens that humans have genetically selected to grow unnaturally quick and large for human consumption at the lowest possible cost. Approximately 99% of the chickens killed for their…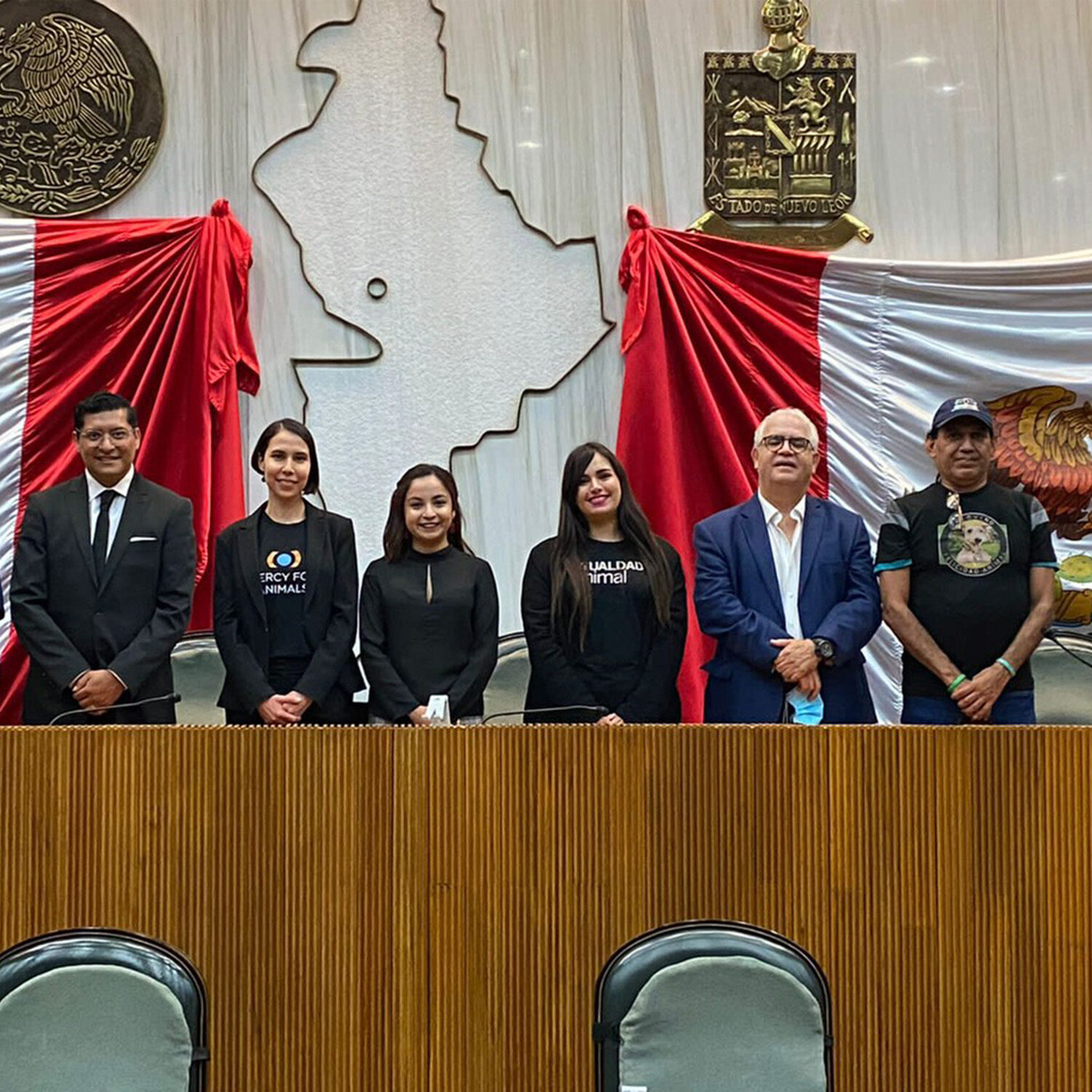 August 1, 2022
---
Animal Equality is promoting an initiative that will recognize animals as sentient beings in the Political Constitution of Nuevo León.