News
Get the latest news and updates from Animal Equality
New undercover investigation inside Italian pig farms shows the true face of animal agriculture
July 18, 2018
Updated: July 29, 2022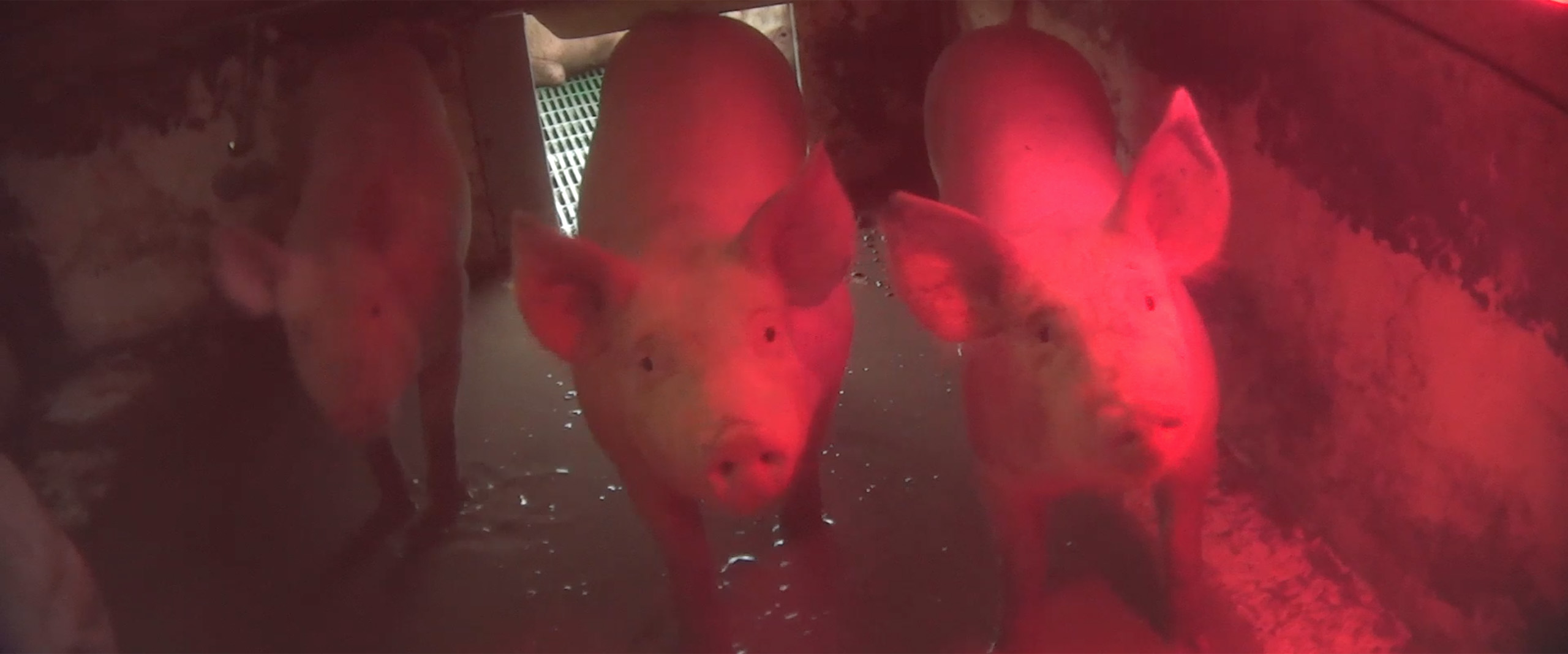 For the first time in Italy, Animal Equality infiltrated two farms in the provinces of Cuneo and Mantua. Recorded footage released this week from these farms demonstrates the neglect and systematic mistreatment inflicted on pigs, including those certified for Parma Ham.
In the videos, you can clearly see the operators violently handling the piglets and adult pigs. The piglets are treated as if they were objects – taken by their legs and forcefully thrown, while their mothers are insulted, hit with sticks on their snouts and bodies, and dragged through the halls while debilitated by disease and horrific living conditions.
One of the cruelties recorded by investigators is the systematic procedure of cutting off the tails of baby pigs. In the US it is practiced routinely, in contrast to the directives of the European Union. The EU has already sanctioned Italy, as almost all of their farms violate EU directives.
Some of the misconduct documented in the video:
Operators who handle pigs without care

Pigs abandoned to die in the breeding halls

Operators who violently hit pigs on the face and on the head

An operator who repeatedly hits a sow violently on the vagina with a plastic tube

Sows sick and covered with wounds

Operators grabbing pigs by their hooves and violently throwing them

Dead animals inside breeding farms

Systematic cutting of piglets' tails in violation of EU directives
Sign our petition to demand better treatment for Italian farmed animals.
---
Latest News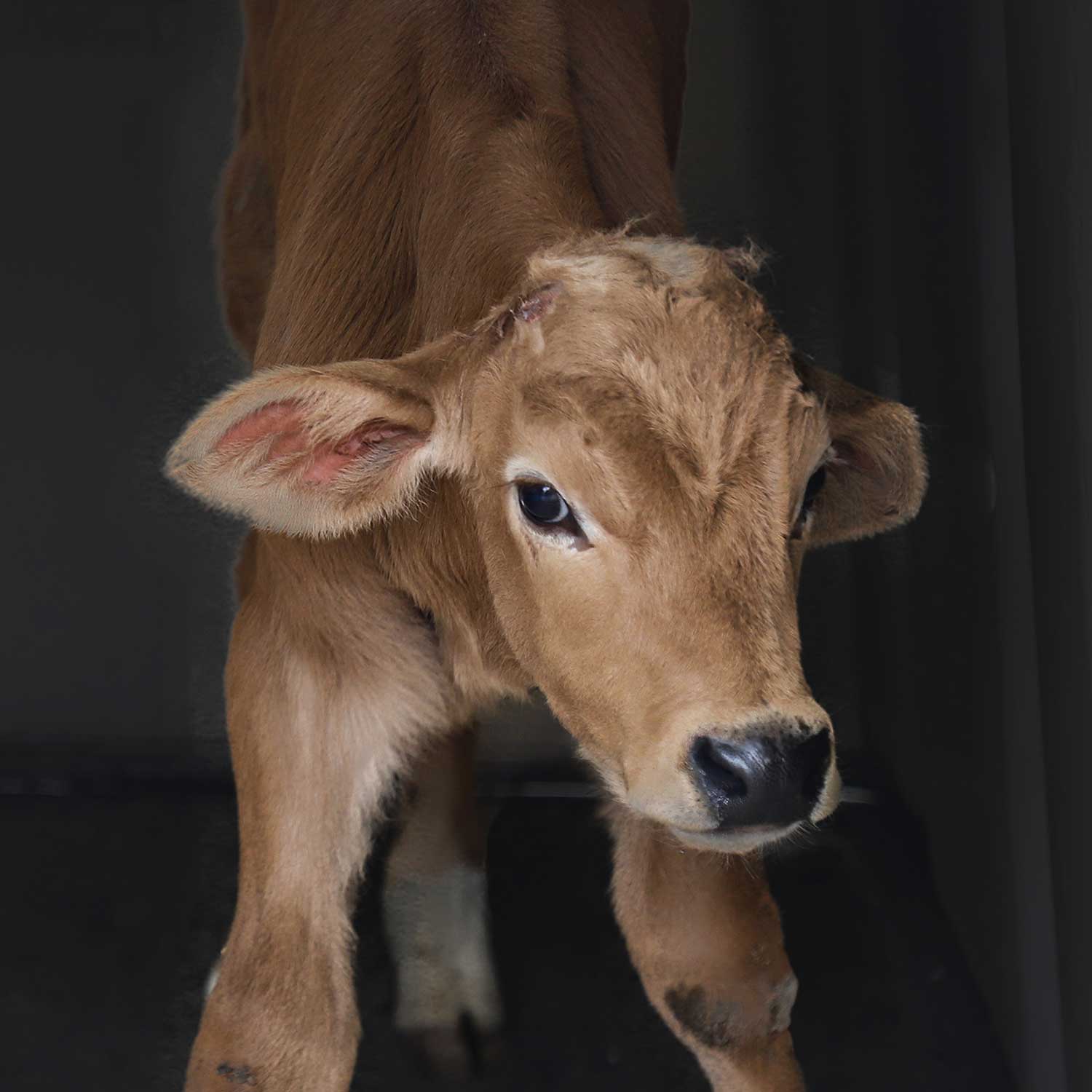 December 8, 2023
---
With its release of investigative footage, Animal Equality has exposed cruelty in Mexico's dairy industry. Images and videos show the separation of mother cows and calves, the mutilation of calves without anesthesia, and calves slaughtered shortly after birth.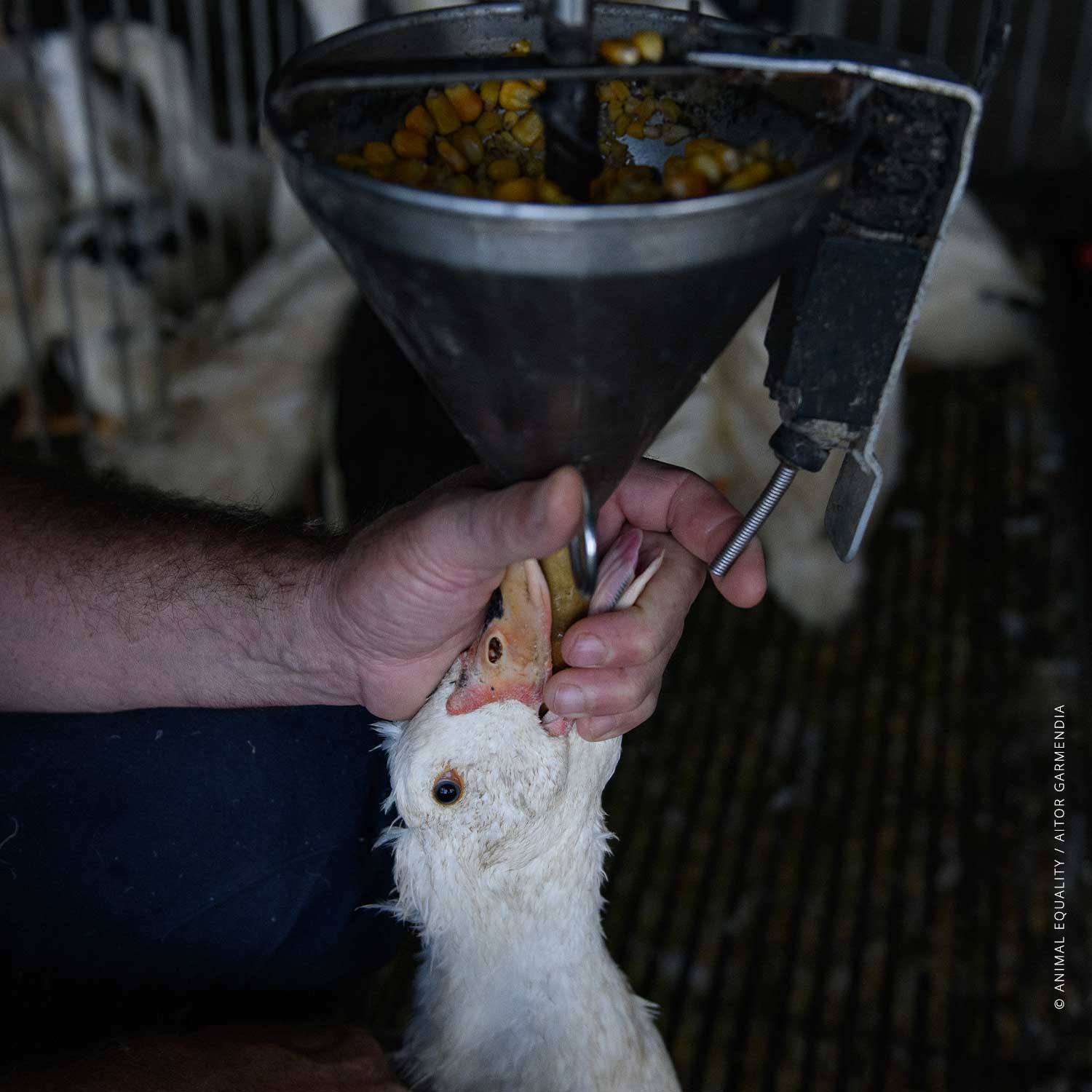 November 30, 2023
---
Foie gras, French for "fatty liver," has long been deemed one of the world's cruelest foods. Never-before-seen images from French duck farms have exposed force-feeding, slaughter, and extreme confinement to produce foie gras.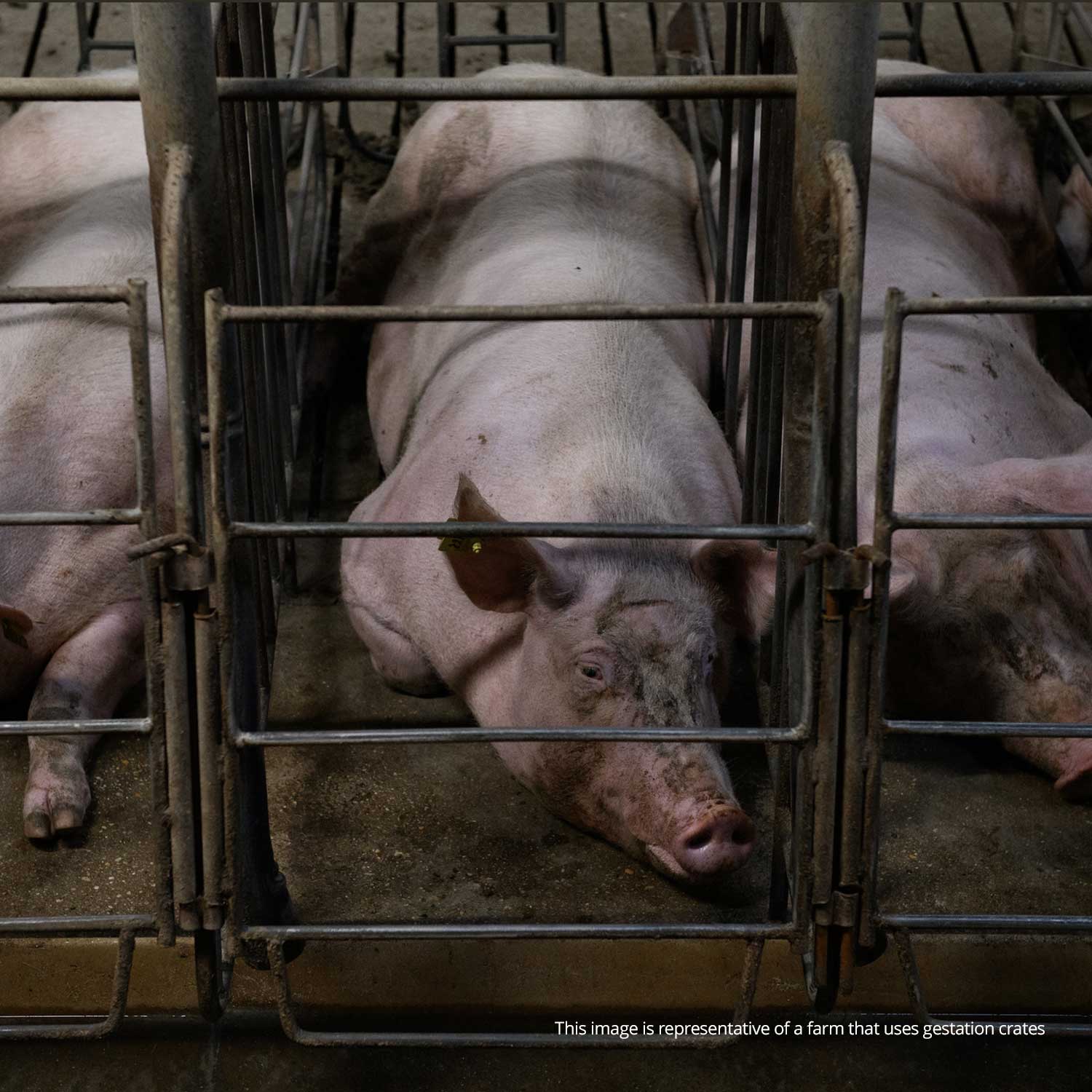 November 22, 2023
---
It seems thousands of consumers have been issued a response by Denny's following nationwide protests and actions taken to express concern over animal cruelty. Here's how the corporation responded…