INVESTIGATION: Brutality at the 2019 Gadhimai Festival Revealed
December 17, 2019
In exclusive footage, Animal Equality's new investigation shows animals brutally massacred at December 3rd Gadhimai festival in Southern Nepal.
THE DETAILS: A new investigation by Animal Equality shows animals at the Gadhimai festival in Nepal being violently killed by festival attendees using machetes and other weapons. In disturbing footage filmed using drones and by on-the-ground investigators, beheaded, dead animals are shown littering the ground, their heads left bleeding alongside their lifeless bodies.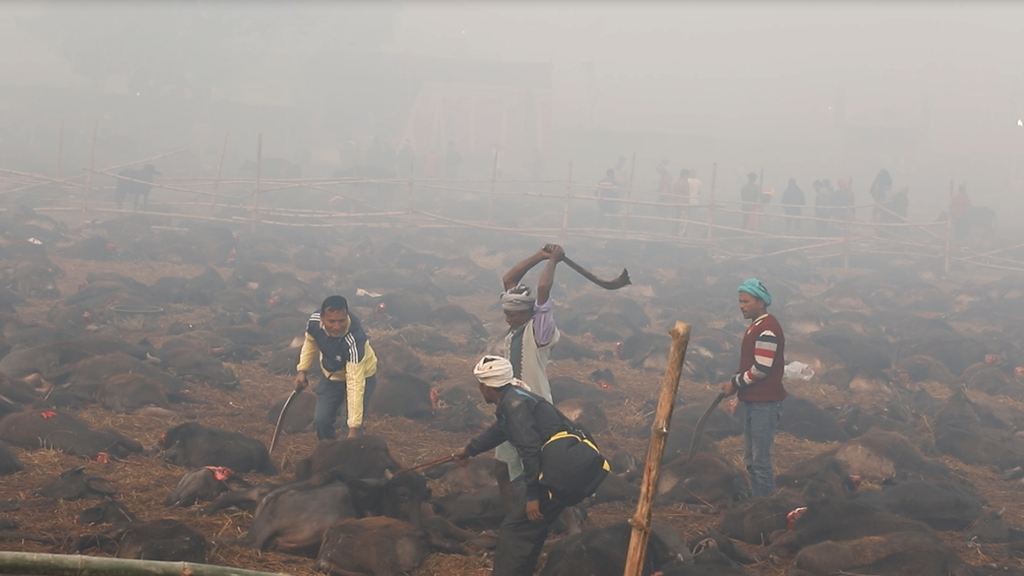 UNIMAGINABLE VIOLENCE: Also filmed was the horrific killing of conscious animals by devotees, with people shown mercilessly hacking animals to death, often times taking dozens of strikes to complete the slaughter. Our investigative team also documented many more atrocities, including:
sexual abuse of some of the animals at the temple
animals transported to the temple in unsafe and unhygienic conditions
animals hanging upside down on bicycles
starving animals without enough food or water
calves, waiting to be slaughtered, who died due to cold temperatures
devotees cutting the ears off goats and buffaloes and leaving them to bleed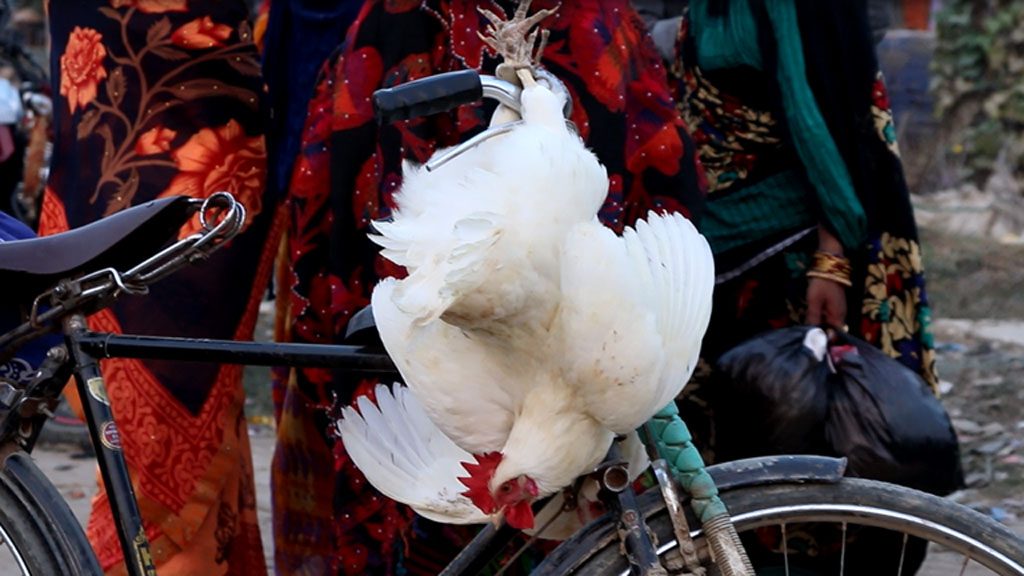 CRUEL TRANSPORTATION: Most of the animals sacrificed at the Gadhimai festival were forced to walk for hours—sometimes days—while others were transported in cramped and suffocating conditions on buses, trucks, and bicycles. Pigeons and chickens were packed into bamboo baskets, cages, and plastic or net bags, with no breathing space. Starved of food and water, these animals suffered tremendously on the long journey.
THOUSANDS KILLED: Goats, rams, pigeons, ducks and roosters, to name a few, were sacrificed by the thousands at the festival, adding up to a staggering amount to terrible violence. For example, aerial footage of the buffalo enclosure taken by our drones showed approximately 3,203 animals killed this year. That number could have been far worse, as the temple committee planned to sacrifice about 15,000 buffaloes. Thanks to our collaborative campaign, many animals were spared a gruesome fate.
OUR CAMPAIGN: Aside from our work on the ground during the Gadhimai festival, we actively campaigned to stop the killing at the festival for several months, gathering over 95,000 international signatures urging the Nepalese government to ban the slaughter of animals. We also collaborated with the Red Cross Society of Nepal to organize a blood donation camp, where devotees could give their blood to honor the deity instead of sacrificing animal blood.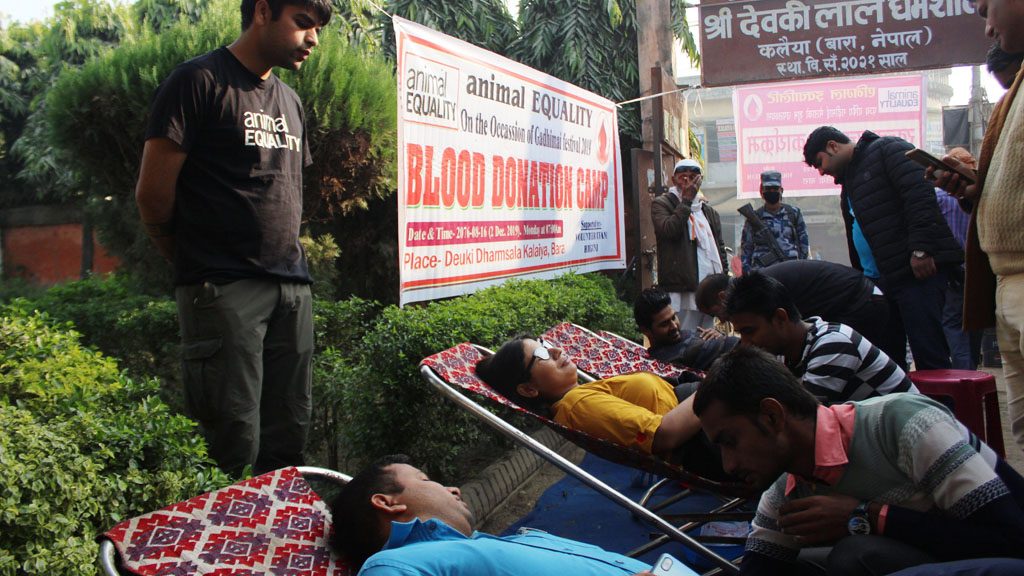 IGNORING INTERNATIONAL OUTCRY: Amidst international demands calling for an end to the massacre, thousands of animals were killed despite the fact that Nepal's supreme court directed the government to end the festival in 2016. The Nepalese government not only decided to continue with the sacrifice, but they also banned any filming or photographing during the festival.
WHAT WE'RE SAYING: "It is undisputed that the ritual of animal sacrifice is part of our human history. However, it should definitely not be a part of our present or future. As we evolve, we must discontinue traditions which involve the senseless torture to sentient beings," says Amruta Ubale, Senior Director of Public Affairs of Animal Equality in India. Hear more from Amruta here.
WHAT COMES NEXT: We have been working to put a stop to the Gadhimai festival, which happens every 5 years, and thanks to our combined efforts, there has been a substantial reduction in the number of animals killed during the event. However, as we've shown, the terrible cruelty and violence at the festival have not ceased, so our work to end animal sacrifice must continue. Please, use your voice to end this cruelty and sign our petition calling for an end to the slaughter of innocent animals.
YES, I WANT TO END ANIMAL SACRIFICE AT THE GADHIMAI FESTIVAL

---
Other news