News
Get the latest news and updates from Animal Equality
Animal Protection Law Promoted by Animal Equality Passed in Hidalgo
Hidalgo becomes the first state in Mexico to protect farmed animals in a law promoted by Animal Equality.
June 10, 2022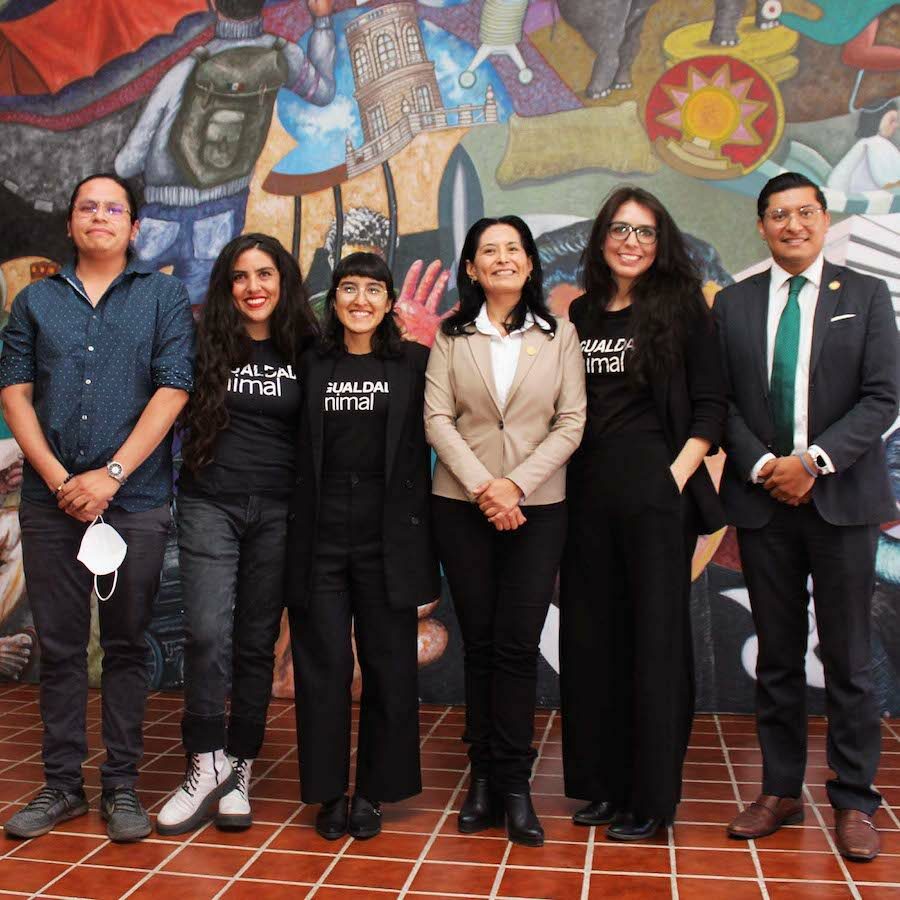 The Congress of the State of Hidalgo has unanimously approved an initiative to modify the Law for the Protection and Dignified Treatment of Animals and the Criminal Code. The reforms classify several acts of cruelty to animals as felony crimes and establish prison sentences of up to 4 years for those who commit them. Nearly 50 million pigs, cows, chickens, hens, lambs, and other animals raised for food yearly in the state will now be protected by these reforms.
Deputy Elvia Sierra Vite presented the initiative promoted by Animal Equality (Igualdad Animal Mexico). As a result, they obtained the support of all political parties, with 23 votes in favor, zero votes against, and zero abstentions. With the passing of this initiative, Hidalgo became the first state in Mexico to dedicate an entire chapter of the law to protect animals in farms and slaughterhouses.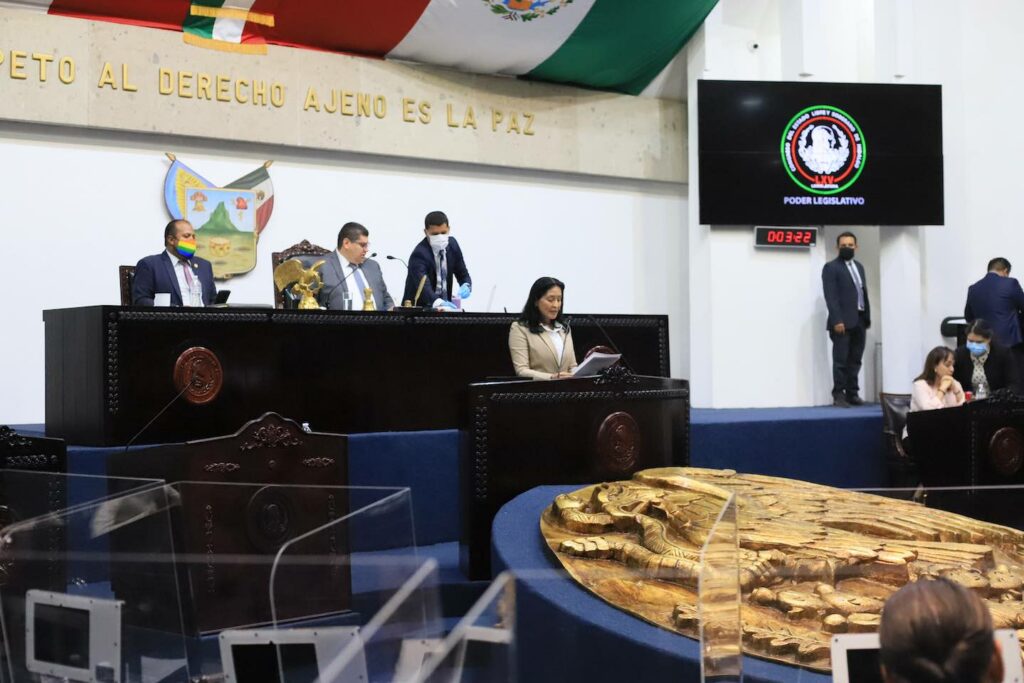 This is very significant progress for animals, and its impact extends beyond Hildago setting an example for all of Mexico. This initiative supports the idea that animals are sentient beings and that we have obligations towards them.

Dulce Ramirez, Vice President for Latin America of Animal Equality
Since 2016, Animal Equality has investigated 22 Mexican slaughterhouses and dozens of factory farms obtaining significant coverage in mainstream media outlets and raising public awareness about the suffering of animals. The last slaughterhouse investigated was the Regional Municipal Slaughterhouse of Tizayuca, Hidalgo, where the following documented situations were found:
Slaughterhouses workers repeatedly kicked pigs and hit them with metal rods
Workers burning the face of pigs with the improper use of electric prongs
Conscious pigs of over 200 pounds were lifted by one of their rear legs, causing intense stress, joint injuries, and pain—and then stabbed with a knife
Conscious pigs left to bleed out while hanging upside down, screaming in pain and fear
Conscious pigs drowning in the scalding tanks after being immersed while still alive
With the reforms approved by the Congress of Hidalgo this Tuesday, all of these actions will be considered a crime against animals and result in sentences of up to four years in prison and fines.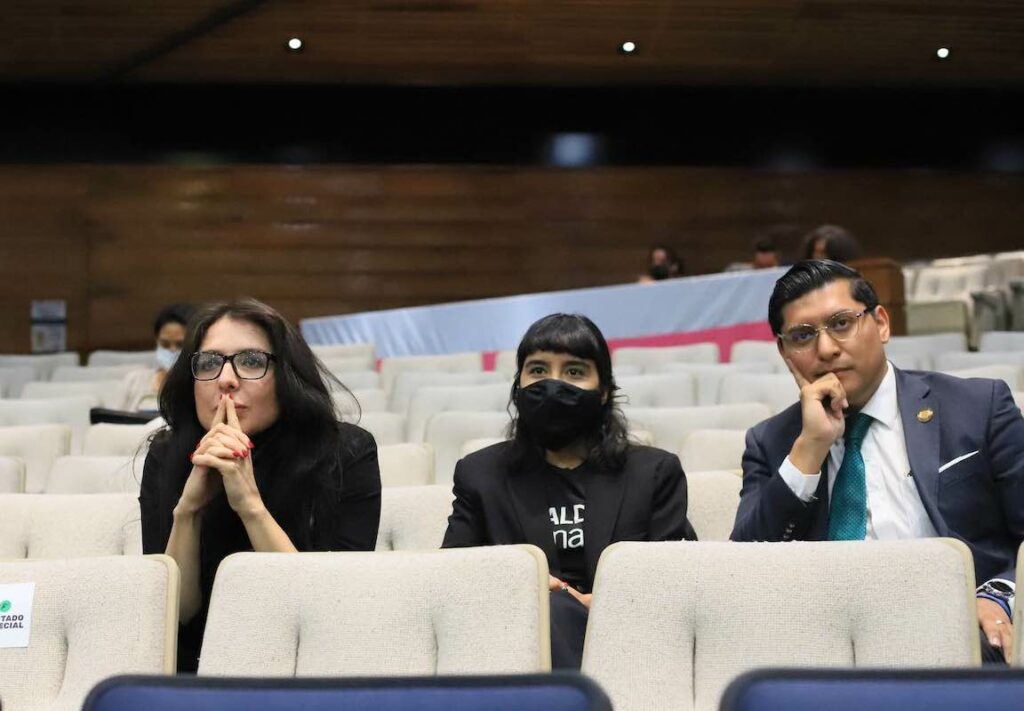 Changes to the Law for the Protection and Dignified Treatment of Animals
The modified law in Hidalgo considers the following actions felony crimes with prison sentences of up to 4 years for those who commit them:
Allowing animals to witness the killing of others
Killing female animals in the last quarter of pregnancy
Sadism
Bestiality
Killing animals without prior effective stunning
Killing animals, in public or private, without the permission of the corresponding authority
In addition, the law requires that animals have easy access to sufficient food and water. Egg farmers who prevent hens from eating and drinking for several days to initiate a new egg-laying cycle can now be prosecuted for cruelty.
Animals must live in comfortable and safe facilities that do not result in injuries or stress. Procedures that cause pain to animals are prohibited—unless necessary and performed under veterinary supervision.
Slaughterhouses must install video surveillance systems in the areas where the animals are kept and slaughtered. The footage will facilitate the identification, prosecution, and prevention of animal cruelty.
Changes to the Penal Code of Hidalgo to Protect Animals
The approved initiative also includes the addition of article 349-1 to the Penal Code of Hidalgo, which punishes operating a clandestine slaughterhouse with a prison sentence ranging from two years to a maximum of four, in addition to a fine.
The new article 349-14 aims to end the killing of conscious animals, which is common in Mexican slaughterhouses, as documented in Animal Equality's videos. This practice causes prolonged, intense, and unnecessary suffering to animals. It's now punishable with a minimum prison sentence of one year to a maximum of four and a fine.
Lawmakers in several Mexican states are working with Animal Equality to prevent animal cruelty and increase their protections by changing the laws, following the example set by the State of Hidalgo.
Animal Equality campaigns in eight countries (Mexico, Brazil, United States, United Kingdom, Spain, Germany, Italy, and India) to protect the most vulnerable and defenseless—animals raised and killed for consumption.
---
Latest News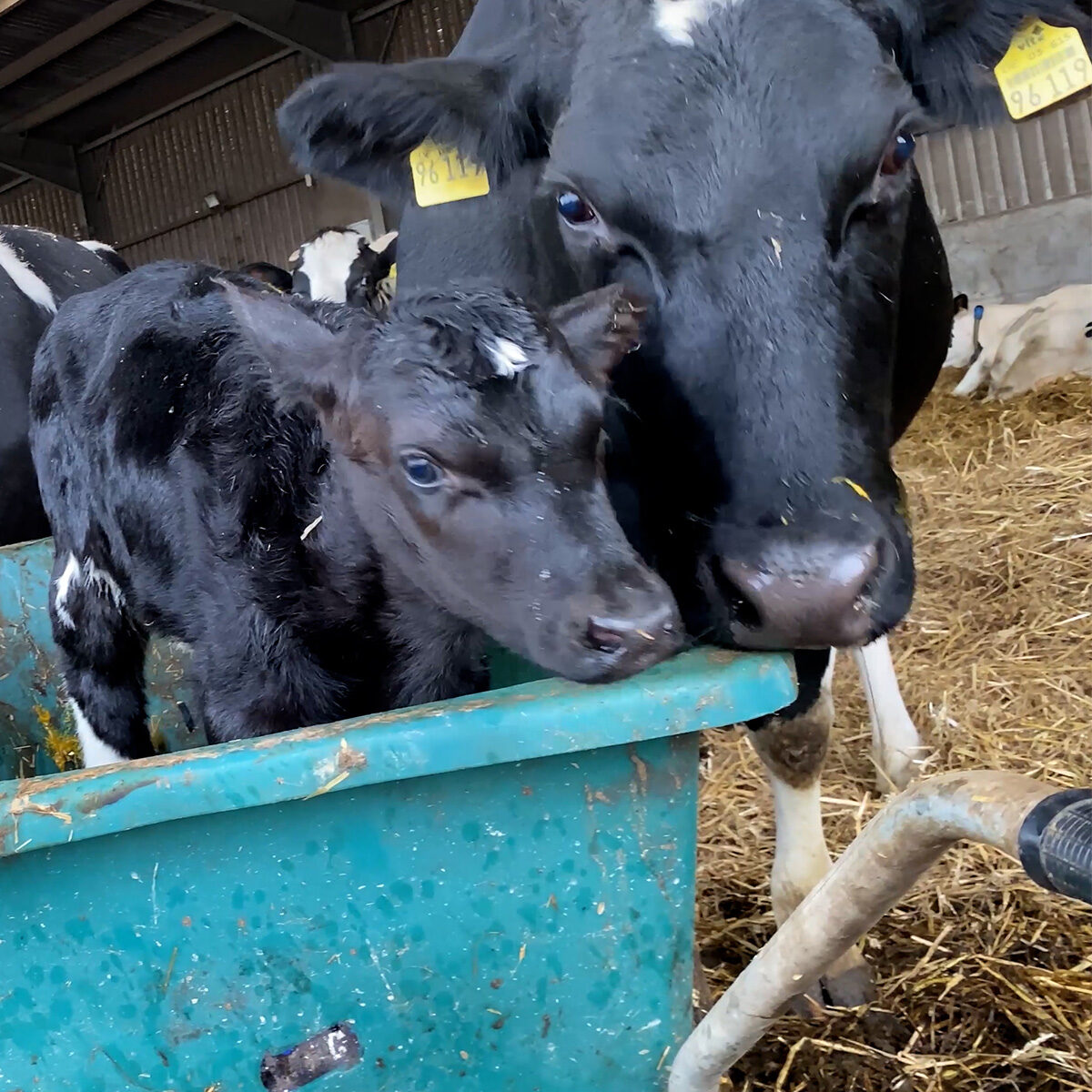 June 22, 2022
---
Widely known for playing Professor Sprout in "Harry Potter," British-Australian actress Miriam Margolyes has been on a "journey of discovery" after learning about the abuses of farmed animals. She is now using her platform to raise awareness about calf-cow separation in the dairy industry by sharing an important message with…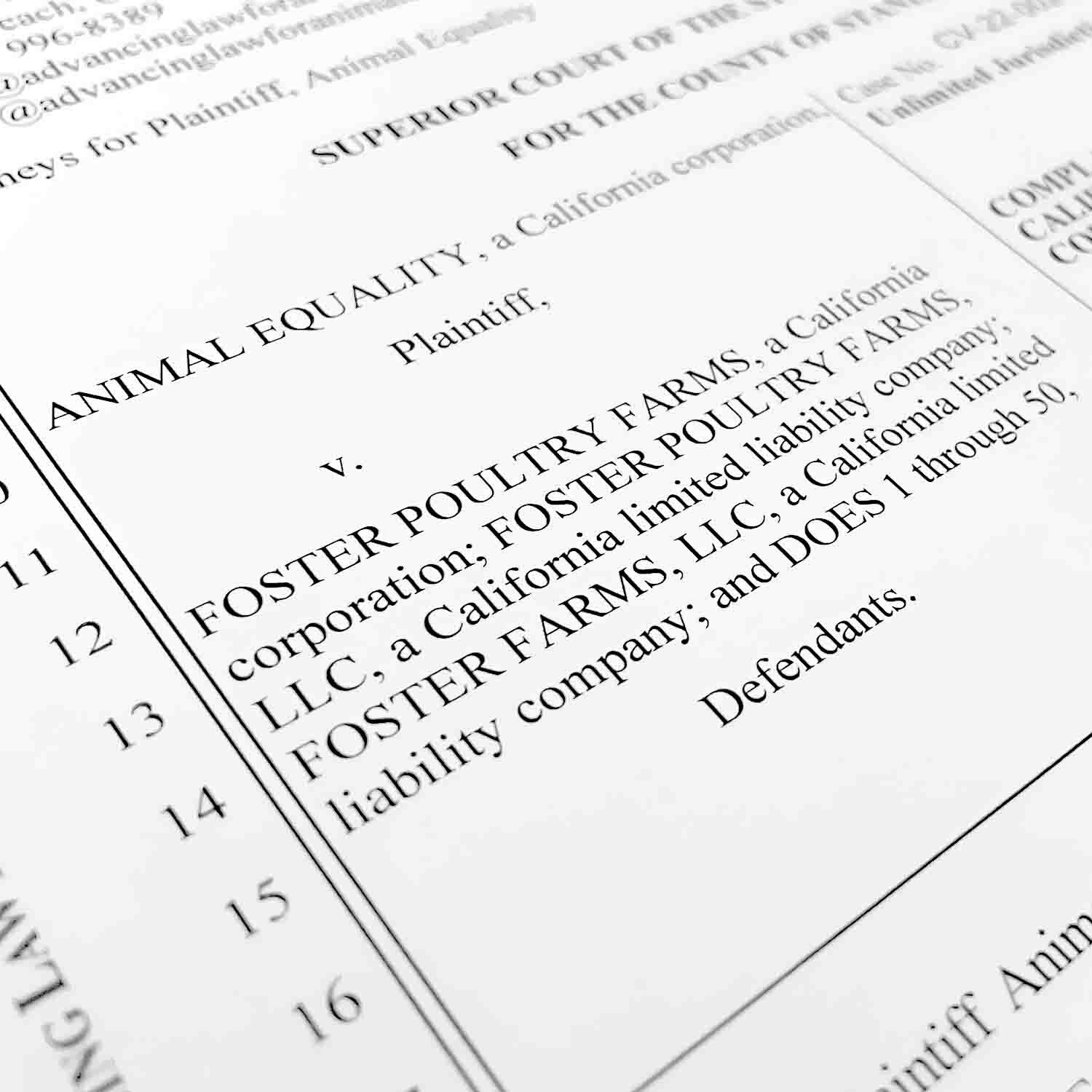 June 7, 2022
---
Animal Equality files a lawsuit against Foster Farms after an undercover investigation in a Foster Farms' hatchery revealed chicks being crushed, drowned and mutilated.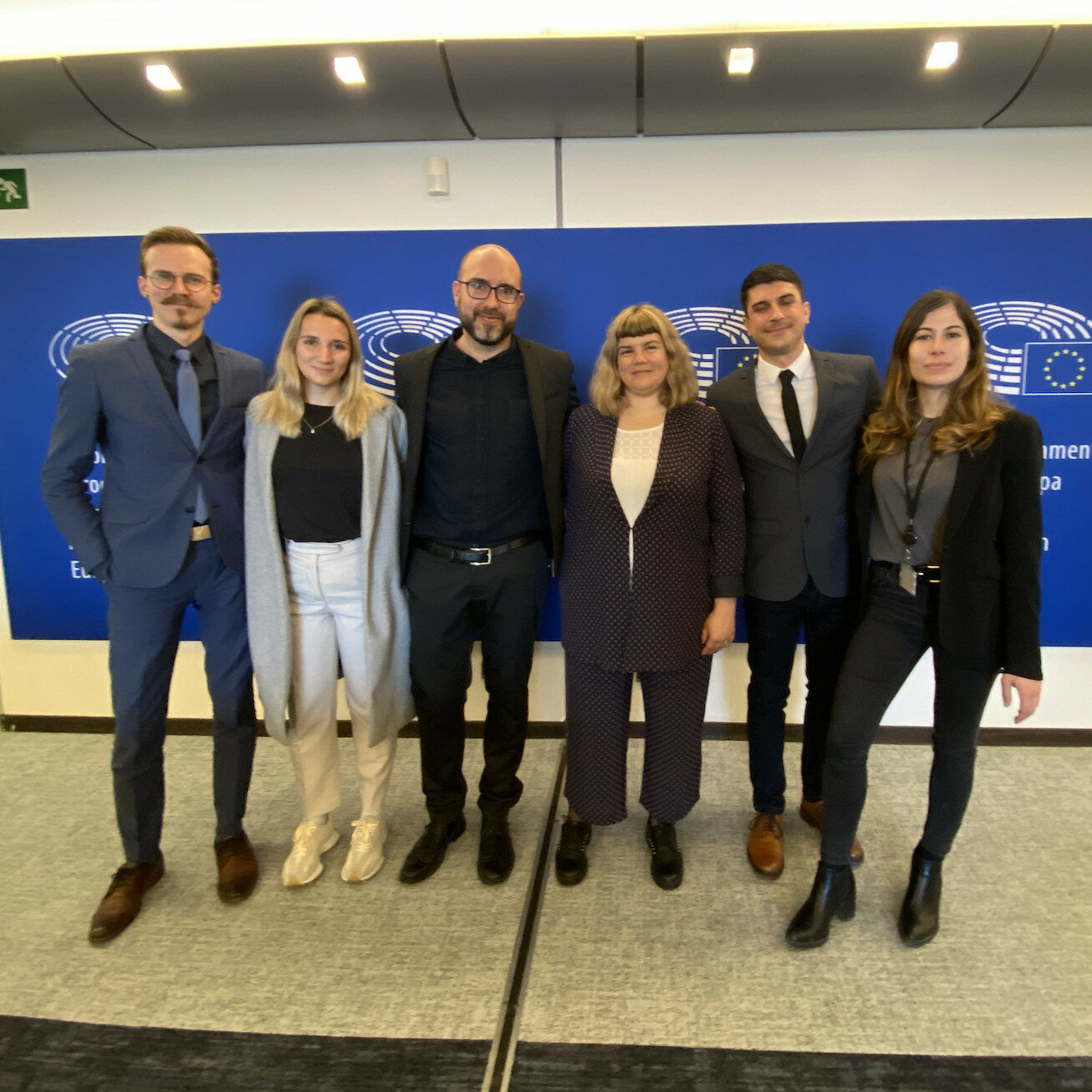 May 11, 2022
---
Representatives of Animal Equality went to Brussels to demand support from MEPs for the initiative, which has also already obtained more than 169,000 signatures by EU citizens.