News
Get the latest news and updates from Animal Equality
Foie gras: Brutal Scenes of Animal Suffering Linked to European Retailers
December 27, 2012
Updated: July 1, 2022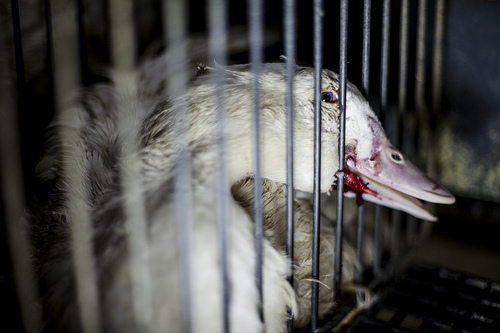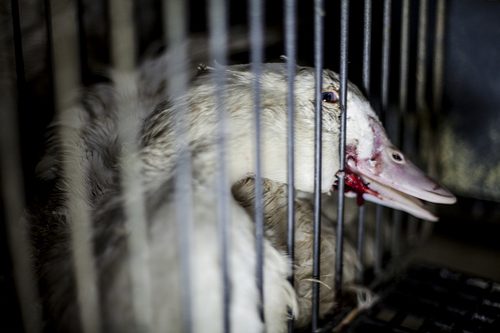 Animal Equality launched its latest investigation into the foie gras industry. 'Caracierzos', which is the second largest producer and distributor of foie gras in Spain, is revealed to supply European retailers. Footage obtained by the organization show scenes of animal suffering. This is the fourth investigation Animal Equality has presented during 2012 exposing the foie gras industry, in France and Spain.
Farms investigated belong to the company 'Caracierzos SL', located in Teruel province of Spain. Caracierzos SL supplies Collverd and Martiko.
Collverd
---
Collverd commercializes foie gras on a national scale in shops and restaurants. The company also exports to France, Holland, Luxembourg, Belgium, Mexico, Peru, Colombia and China. The Director of Collverd is Jordi Terol, who is also Vice-President of Eurofoiegras (the European Committee for the foie gras industry).
Martiko
---
Over 70% of the foie gras sold in Spain comes from Martiko. 80% of Martiko's foie gras production is distributed and commercialized in large supermarkets and restaurants. Martiko exports the remaining 20% of its foie gras to the United Kingdom, France, India, China, Japan, and South America.
At the farm, the Animal Equality Investigation Team found:
• Ducks with broken and torn beaks that were covered in blood.
• Scenes of indifference by farmers towards suffering animals.
• Injured, sick, and traumatized ducks.
• Ducks in cages with stereotypic behavior, such as head shaking and stereotypic feather preening which is a possible sign of stress.
• Ducks with breathing difficulties.
• Ducks with apparent congenital eye disorders and acquired eye malformations.
Animal Equality also highlights that Health and Consumer Affairs Department initiated two weeks ago, disciplinary proceedings against Mugala Innova SL, owner of Mugaritz – considered to be the third best restaurant in the world – and also against Olga Posse Oliveira, owner of the duck breeding farm, which has been closed, located in Momotegi Oiartzun (Basque Country). This farm supplies foie gras to a restaurant managed by chef, Andoni Luis Aduriz, who is considered to be the best chef in the world.
These disciplinary proceedings follow other successes in Animal Equality's campaign against the foie gras industry. The COOP in Italy – one of the largest chains of supermarkets – with over 1,470 outlets, agreed to end the sale of foie gras in October following the investigation. In addition, eight MEPs held a conference in Brussels calling for a ban on foie gras, referencing the Animal Equality investigation and petition.
---
Animal Equality is urging the European Commission to prohibit foie gras production across the entire of the EU. Bans are already in place in Argentina, Austria, Czech Republic, Denmark, Finland, Germany, Ireland, Israel, Italy, Luxembourg, Norway, Poland, Sweden, Switzerland, The Netherlands, Turkey, United Kingdom and, most recently, in California (United States).
Animal Equality is committed to ending foie gras everywhere. You can support a ban on foie gras in the United States by signing our petition.
---
Related content
---
Spain
---
Latest News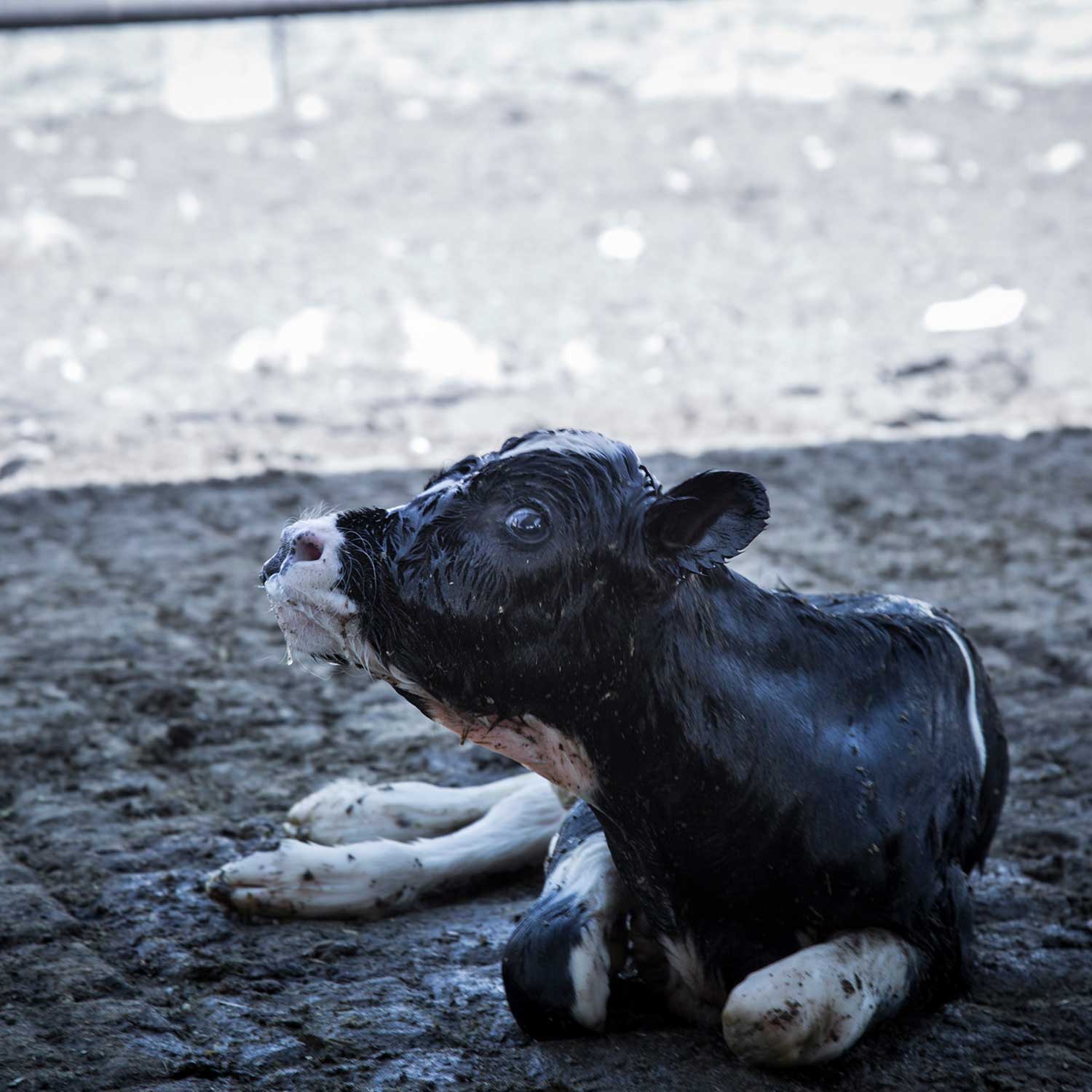 December 6, 2023
---
As the holidays approach, Animal Equality's UK Executive Director recalls previous dairy industry investigations in the US, UK, and India. Discover the cruel truth about the global dairy industry, from calves stuffed with hay to workers punching newborns.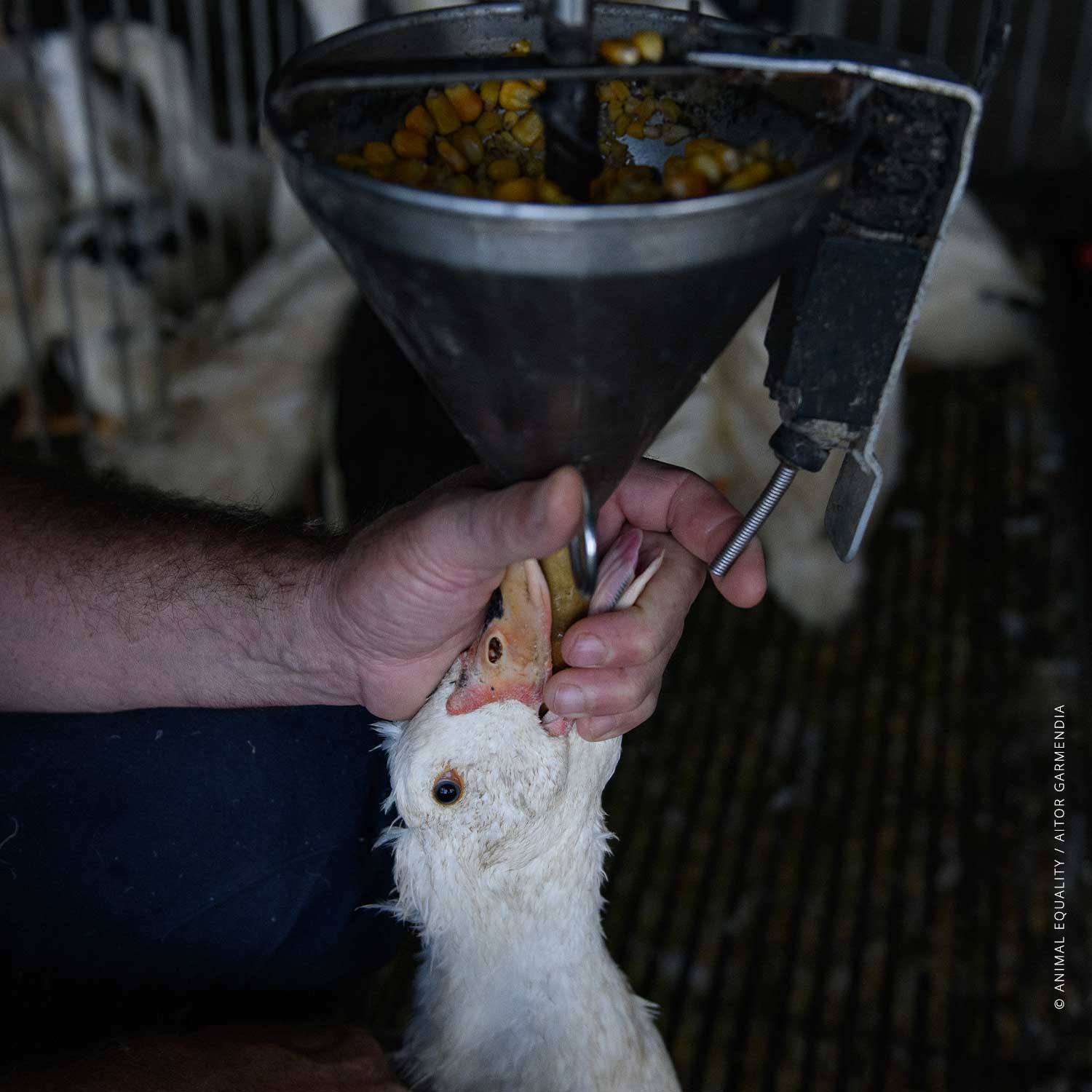 November 30, 2023
---
Foie gras, French for "fatty liver," has long been deemed one of the world's cruelest foods. Never-before-seen images from French duck farms have exposed force-feeding, slaughter, and extreme confinement to produce foie gras.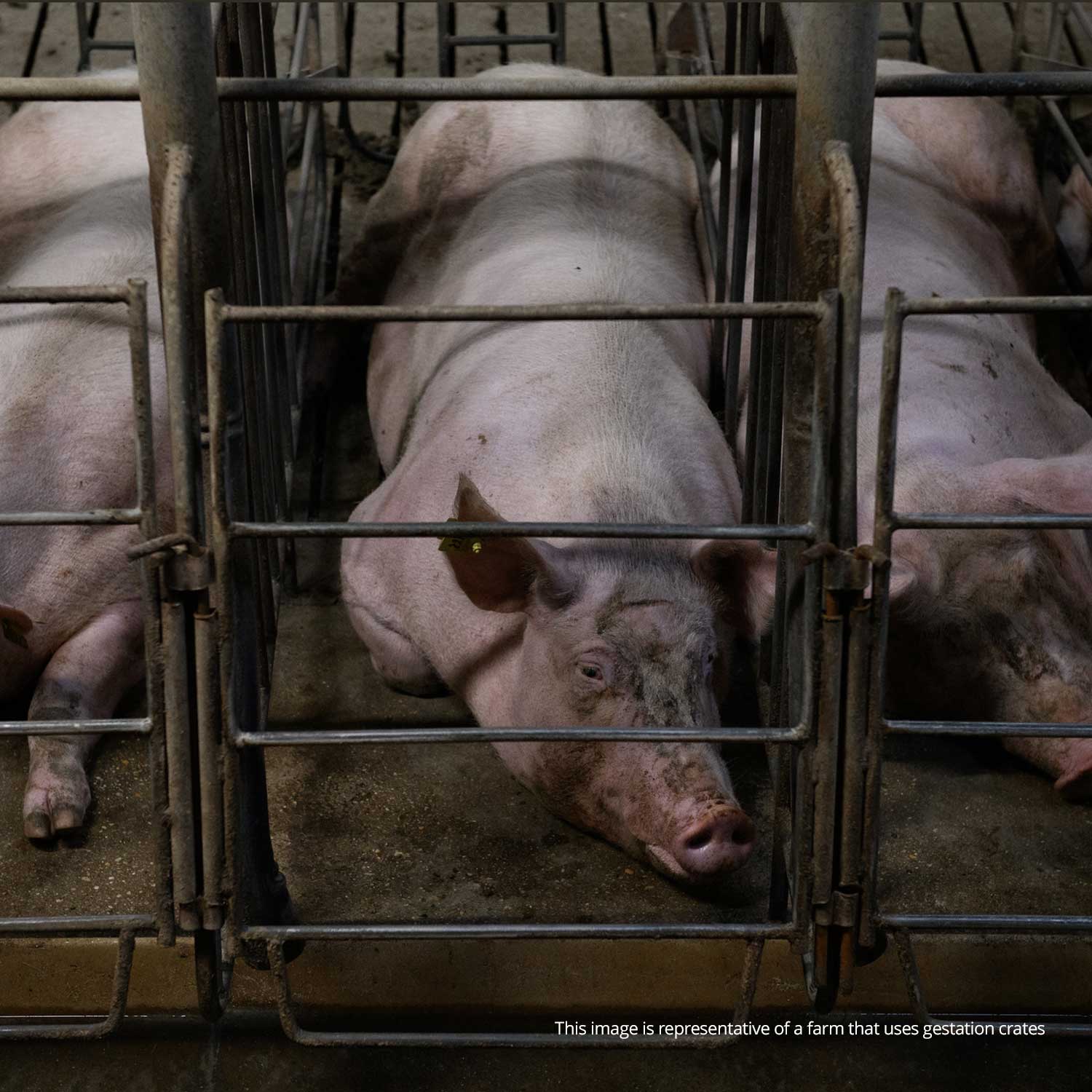 November 22, 2023
---
It seems thousands of consumers have been issued a response by Denny's following nationwide protests and actions taken to express concern over animal cruelty. Here's how the corporation responded…