U.S. Congressional Leaders Call For a Global Ban on Wildlife Markets and Trade
April 9, 2020
A group of nearly 70 United States senators and representatives have signed an urgent letter addressed to The World Health Organization, the World Organization for Animal Health, and the Food and Agriculture Organization of the United Nations calling for an end to the trade and consumption of wild animals. 
"As this pandemic continues to threaten the lives of millions, pushes healthcare systems to the breaking point, and devastates economies around the world, it is imperative that we all take action as a global community to protect public health."
THE LETTER: The letter states in part, "live wildlife markets, known as 'wet' markets, were linked to the 2003 SARS outbreak and are believed to be the source of the current COVID-19." In the letter, the congressional leaders also point out that wet markets pose a specific threat due to the close proximity of shoppers, vendors, and live and dead animals. The letter is asking the global health entities "to work with member states to ensure that live wildlife markets are closed permanently in all countries and that the international trade of live wildlife not intended for conservation purposes is banned."
INTERNATIONAL OUTCRY: This letter from U.S. lawmakers comes just a week after Animal Equality launched our campaign to ban wet markets, and days after we reported that experts such as Elizabeth Maruma Mrema, the acting head of the U.N. Convention on Biological Diversity, and top infectious disease expert, Dr. Anthony Fauci expressed concern over wet markets' role in the spread of disease.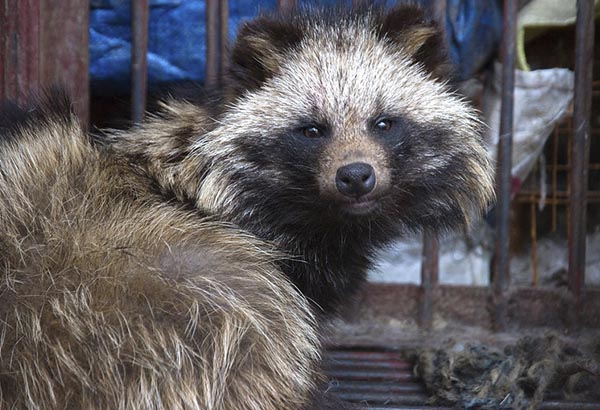 WHAT WE'RE DOING: Animal Equality's global campaign calling for the permanent ban of all wet markets and has already reached 350,000 signatures. Through our investigative footage, we've been able to not only explain why these wet markets are a disaster, but also show the public a first-hand look at what goes on inside these places. It's clear that the public and government officials alike want to see wet markets close for good. 
WHAT YOU CAN DO: Join the fight to ban wet markets! Sign our petition urging the United Nations to work with countries to ensure a global ban on wet markets, which aren't only cruel to the animals who suffer and die there, but are also an immediate threat to human health. 
---