News
Get the latest news and updates from Animal Equality
Animal Rescuer Jailed, Convicted, Bound by Gag Order
Attorney and whistleblower Wayne Hsiung has been convicted of two misdemeanors and one felony charge for rescuing animals from factory farms. Unusual court proceedings and a gag order have left many wondering whether industry influence played a role.
November 3, 2023
Updated: November 30, 2023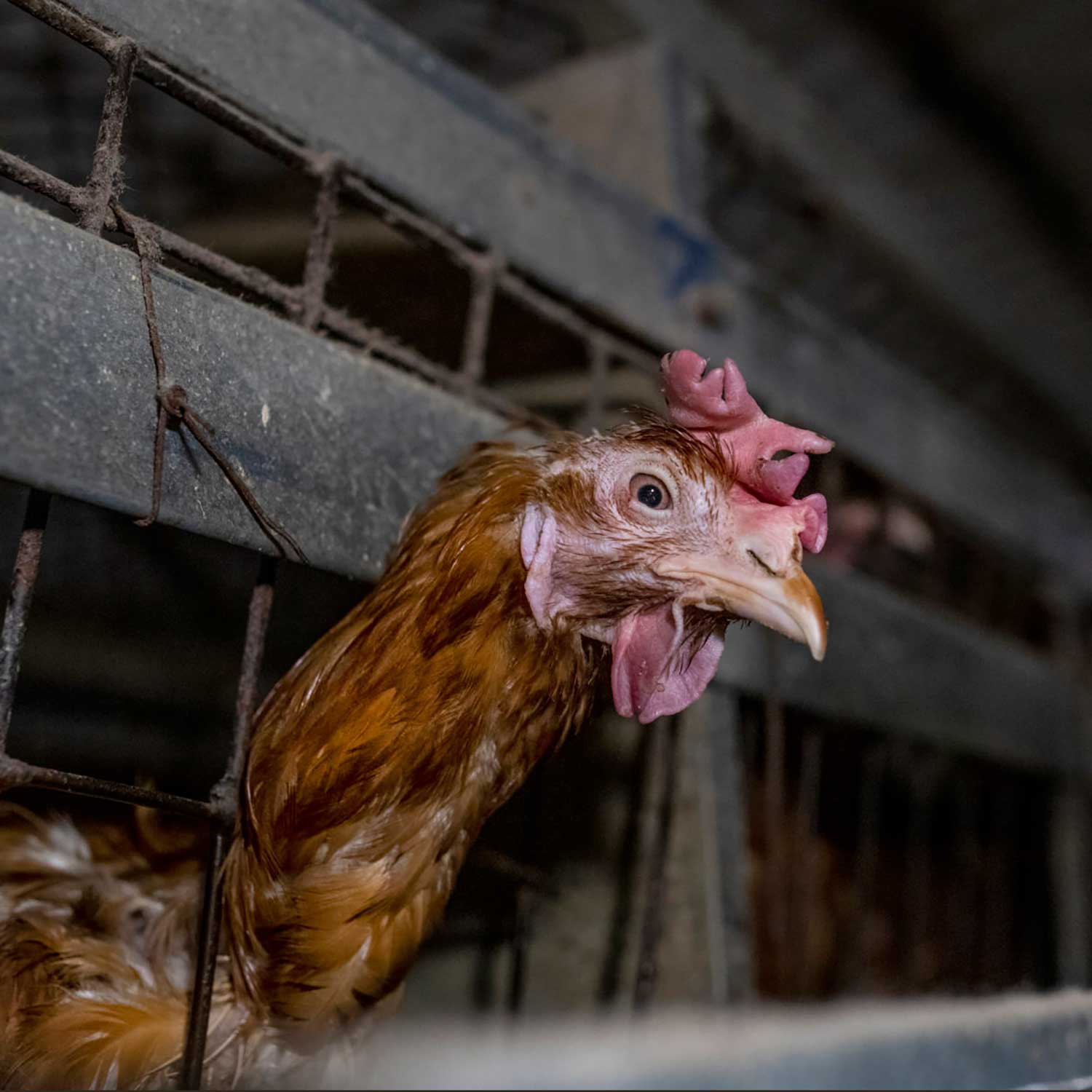 Update (November 30, 2023): Animal Equality joins fellow animal protection organizations and nearly 100 of advocates to show support for Wayne Hsiung–an attorney who was recently jailed for rescuing sick and dying animals from factory farms.
On the farms, which are associated with Whole Foods and Costco, Hsiung and over a hundred advocates captured footage of criminal animal cruelty and neglect. Law enforcement did not seek legal action against the farm despite the evidence. Instead, Hsiung and fellow advocates were arrested, and Hsiung was convicted of two misdemeanors and one felony charge.
Today, November 30th, Hsiung faced years in prison. President, Sharon Núñez, and Executive Vice President, Jose Valle, traveled to Santa Rosa to show their support on behalf of Animal Equality. Ultimately, Hsiung was sentenced to 90 days of imprisonment and two years of probation, during which he will be prohibited from speaking to his colleagues.
---
Attorney and whistleblower Wayne Hsiung has been convicted of two misdemeanors and one felony charge after rescuing sick and injured animals from two California farms. Hsiung is connected to the animal protection organization DxE (Direct Action Everywhere).
On these farms, which have connections to corporations like Whole Foods and Costco, Hsiung and over a hundred advocates captured footage of criminal cruelty and neglect. A total of seventy ducks and chickens were rescued.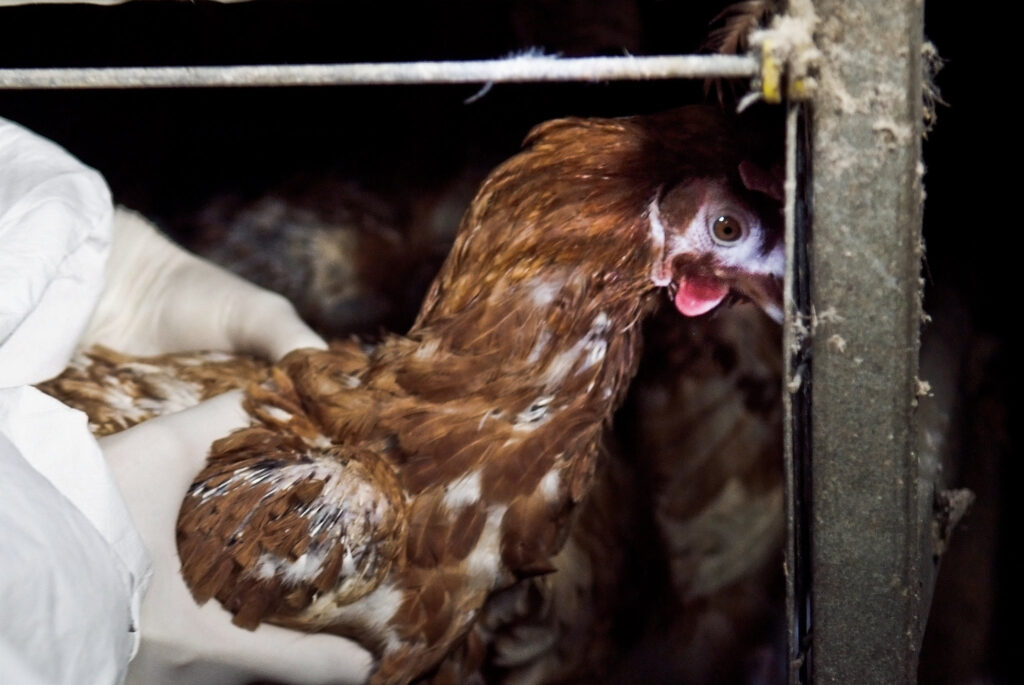 Despite overwhelming public support for Hsiung, the presiding judge bound him with a gag order. DxE's footage of farm conditions was banned from the courtroom, and Hsiung was prohibited from speaking with the press. His trial lasted two months, including six days of jury deliberation.
As an organization, we want to show our support and solidarity to Wayne Hsiung and Direct Action Everywhere. Animal rescuers should not end up in jail; they should be applauded and animals respected. This is a failure of justice and compassion.

-Sharon Núñez, Animal Equality President

What is Open Rescue?
During "open rescue," whistleblowers rescue sick or dying animals from factory farms and bring them to safety. If they survive after receiving veterinary care, they are taken to animal sanctuaries.
Open rescues deliberately take place in the public eye, with one or more participants exposing their identities at great personal risk. The aim is to show consumers the truth about factory farming and demand legislative change for animals.
Animal Protection: Who's Really on Trial?
Following the rescue of 70 ducks and chickens, charges were filed against Hsiung and two other DxE members for orchestrating the open rescues at Reichardt Duck Farm, Sunrise Farms, and Petaluma Poultry.
Charges were dropped against one defendant–Cassandra King–while the second–Priya Sawhney–accepted a plea deal. Despite the charges being dropped, King remains unapologetic for rescuing animals in need: "Just because I'll no longer have a trial and won't be able to be acquitted, I want to say I don't think I've done anything wrong by rescuing animals being subjected to criminal animal cruelty."
DxE's footage uncovered dead animals among the living and injured or sick birds trapped in cages. DxE took both living and dead birds to a veterinarian, where it was determined that some bodies had been decaying for quite some time.
The charges filed by Petaluma Poultry were eventually dismissed, as the farm was found misrepresenting its product as free range. All charges of theft against Hsiung were also dropped.
Hsiung claims that prior to the rescue at Sunrise Farms, DxE had communicated with local law enforcement about the criminal cruelty taking place. No further action by local enforcement was taken.
Raising Questions About Industry Influence
Despite overwhelming evidence of criminal animal cruelty, Judge Laura Passaglia made some eyebrow-raising decisions about court proceedings.
Conceding to Costco and Whole Foods attorneys, Judge Passaglia initiated a gag order. This prohibited Hsiung from speaking to the press about the cruelty DxE uncovered. Meanwhile, almost all evidence of animal cruelty was banned from the courtroom.
To make matters worse, Passaglia banned both cameras and sketch artistry from the courtroom. Experts claim that she even broke from usual protocol by allowing the prosecution to cross-examine future defense witnesses prior to jury selection. Finally, she dismissed a veterinarian as a potential witness.
Jurors were tasked with coming to a verdict without any evidence captured from the farm. When the jury was split, critics noted that Judge Passaglia urged them to keep deliberating to avoid a mistrial.
As a result, Hsiung is now in jail without bail. He has been charged with misdemeanor trespassing on two separate farms and one conspiracy to trespass.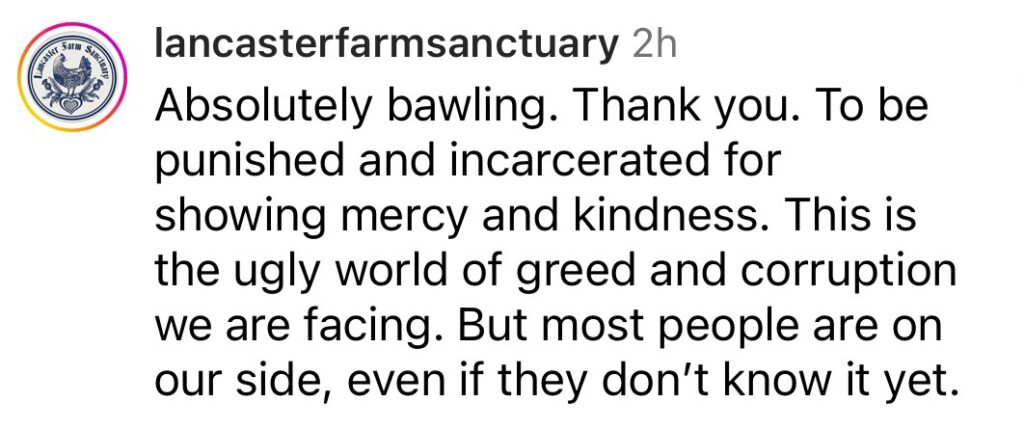 Open rescuers compare their actions to breaking a window to save a dog trapped in a hot car. In other court cases involving the open rescue of farmed animals, judges have extended this right to other species.
Hsiung himself has been arrested numerous times for his brave actions for animals, including other open rescues. Each time, worldwide animal defenders have applauded his personal sacrifice and protested for the "right to rescue."
I want to also apologize for any word that caused offense…or disturbance that resulted from the things I've done. In this courtroom or beyond.

But what I cannot apologize for is defending animals from being caged, cannibalized, and left to starve to death on the floor of a factory farm. What we have done to these gentle creatures on this earth is, in both scale and severity, the greatest source of terror and suffering in the history of our species.

Wayne Hsiung

How You Can Support Open Rescue
Whistleblowers risk their lives and freedom so the world can hear the truth about factory farming. Meanwhile, the industry attempts to conceal it to protect its profits.
An informed consumer is the industry's worst nightmare. You can protect chickens, ducks, cows, and pigs by replacing meat, dairy, and eggs with plant proteins.
Not only will you say "enough" to industry greed and corruption, but you'll send a message to our politicians and judges: Americans demand accountability, and they demand it now.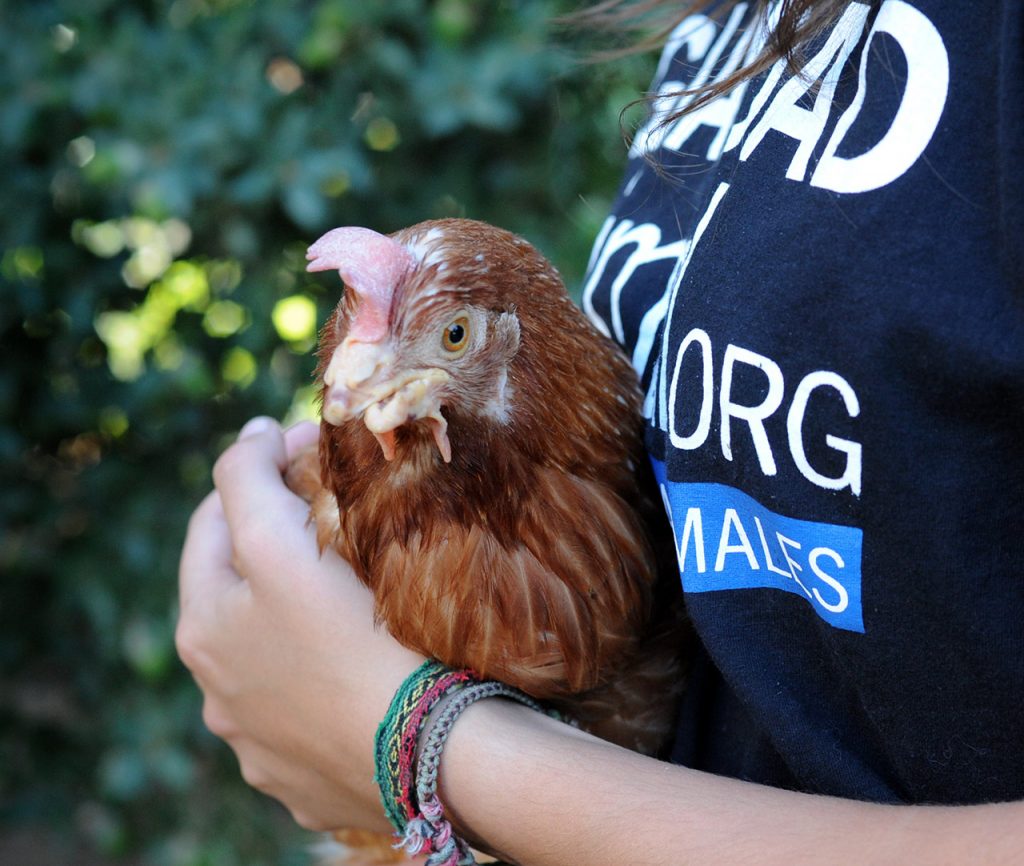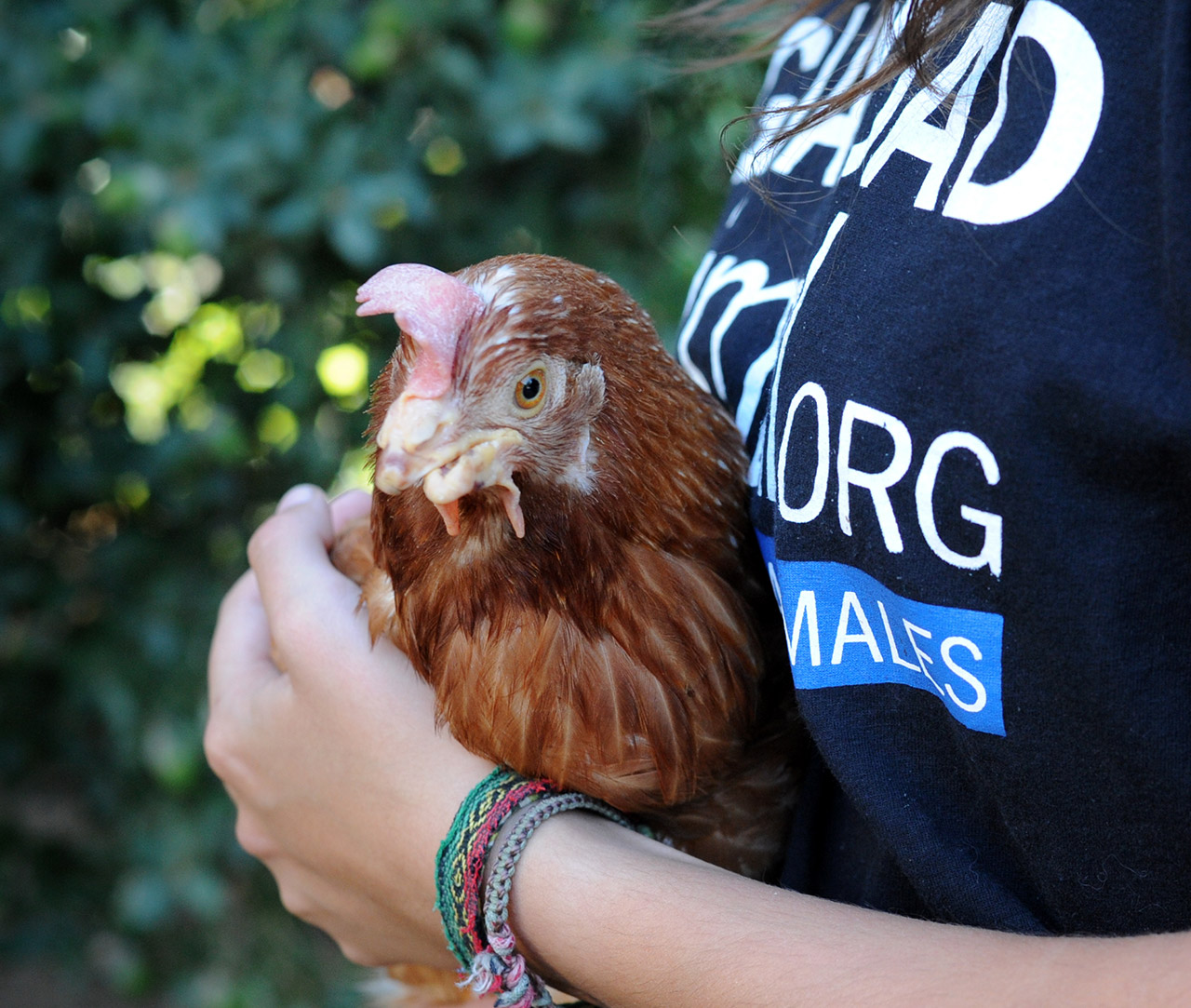 LIVE KINDLY
With rich emotional lives and unbreakable family bonds, farmed animals deserve to be protected.
You can build a kinder world by replacing animal food products with plant‑based ones.
You can also take action for Wayne Hsiung and all the animals trapped in factory farms by signing DxE's petition to protect whistleblowers.
---
Latest News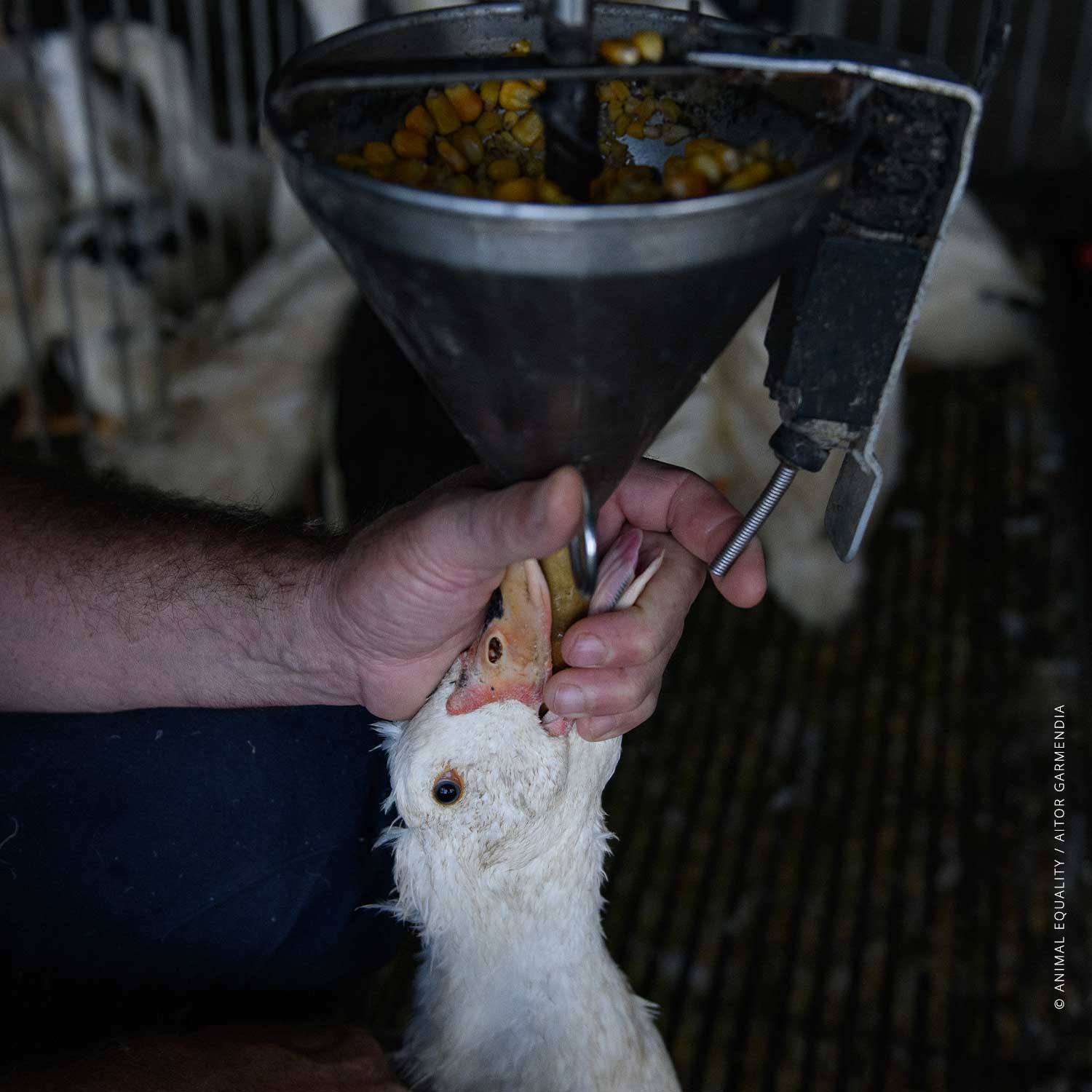 November 30, 2023
---
Foie gras, French for "fatty liver," has long been deemed one of the world's cruelest foods. Never-before-seen images from French duck farms have exposed force-feeding, slaughter, and extreme confinement to produce foie gras.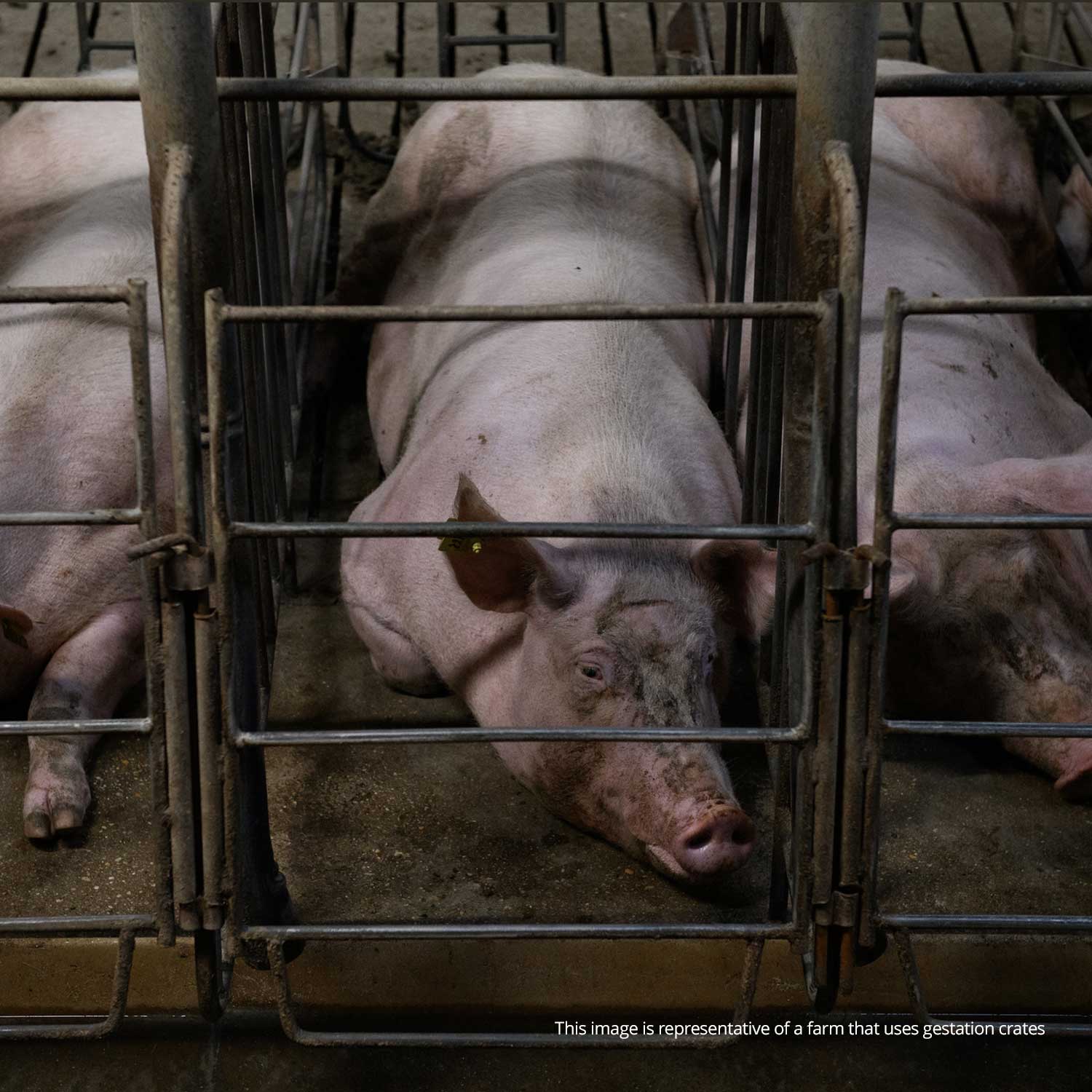 November 22, 2023
---
It seems thousands of consumers have been issued a response by Denny's following nationwide protests and actions taken to express concern over animal cruelty. Here's how the corporation responded…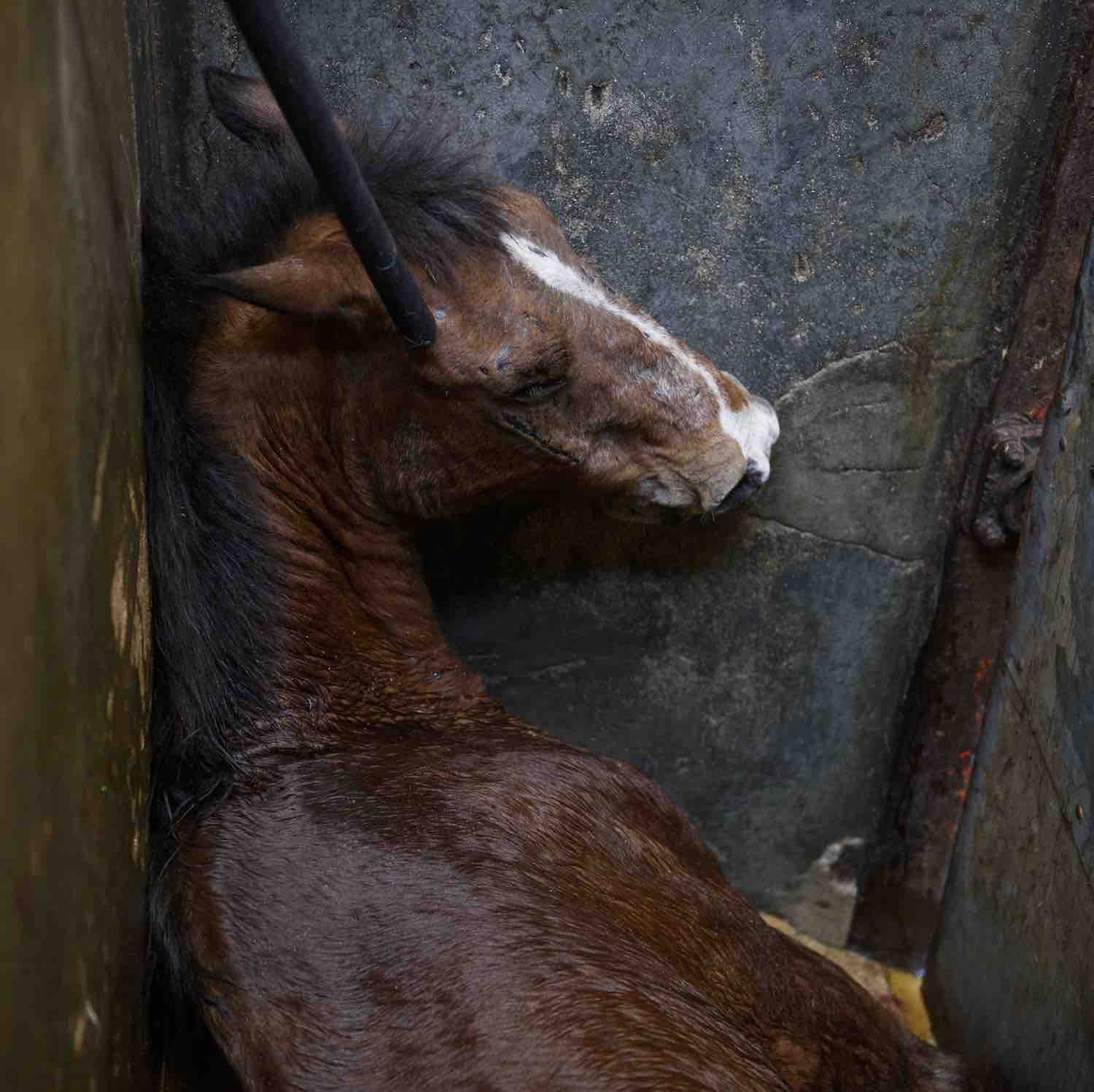 November 20, 2023
---
A recent audit of Europe's South American horse meat suppliers highlights a lack of oversight in the global supply chain. These findings align with Animal Equality's 2022 investigation, which found extreme cruelty to U.S. horses slaughtered in Mexico.