Animal Equality Proudly Welcomes Matteo Cupi as New Vice President
May 20, 2020
Animal Equality Italy's former Executive Director Matteo Cupi has been promoted to Vice President of the organization alongside Executive Vice President and Co-Founder Jose Valle and President and Co-Founder Sharon Núñez.
CHANGING THE WORLD FOR ANIMALS: Cupi founded Animal Equality Italy in 2012 and helped the organization become a power player for animal protection in Italy and throughout Europe. He was instrumental in launching Animal Equality's first investigation in the United Kingdom, which led to historic criminal charges for cruelty to animals, and he helped with the release of the organization's first undercover investigation into the cruel fishing industry, and our recent global campaign to ban wet markets that sell animals.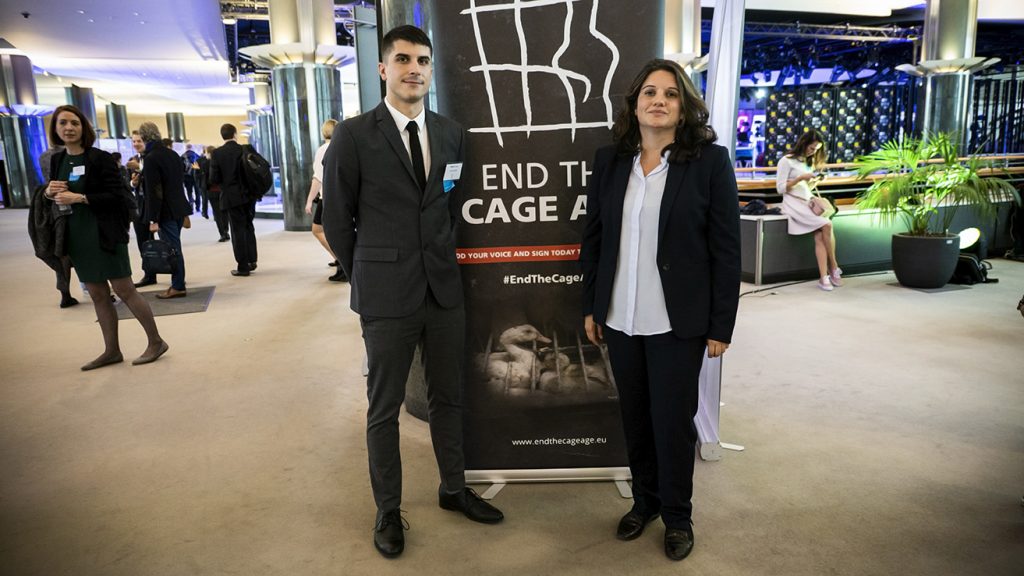 "Matteo has been an activist working toward animal protection his entire adult life and since he joined Animal Equality in 2009, he has been at the forefront of the work the organization has done work in Europe; his outstanding vision, determination and passion make him the perfect person, alongside Jose Valle and myself, to oversee the organization internationally."

Animal Equality President and Co-Founder, Sharon Núñez
WHAT'S NEXT?: Alice Trombetta, former General Manager of Animal Equality Italy has been promoted to Executive Director and will continue to lead our Italy team to progress in creating a world in which all animals are respected and protected, particularly in holding animal abusers accountable and working with corporations and lawmakers in Europe to build a better future for animals raised for food.
HELP US MAKE A DIFFERENCE FOR ANIMALS! JOIN THE ANIMAL PROTECTORS
---