News
Get the latest news and updates from Animal Equality
6 Animal Equality Photos That Went Viral Around The World
Animal Equality has produced images that have stuck in people's minds all across the globe. During our constant work defending animals, these photographs spread like a wildfire on the net. Once you see them, you'll understand why.
September 18, 2015
Updated: August 23, 2022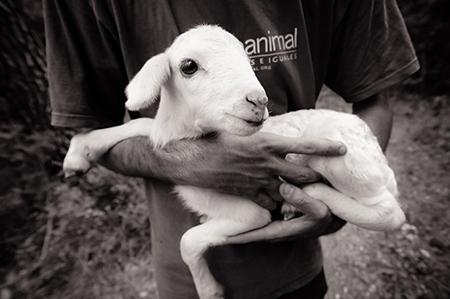 1. In 2009, our research team rescued two little lambs and their mother from a farm where they were in harsh conditions. Their fate would've been the slaughterhouse. However, these little ones and their mother were lucky enough to meet our team who assisted them quickly. Jo-Anne McArthur, author of the book "We Animals" and star of the award-winning documentary The Ghosts In Our Machine, was with them. The rest of it was captured in this moving picture that has been seen all around the world.
2. In 2010, two Animal Equality activists burst onto Cibeles Runway when the fashion show displayed designers that used animal skins in their creations. On two different occasions during the live broadcast, our activists launched a message heard around the world: animal skins belong to animals and there is no need to wear them!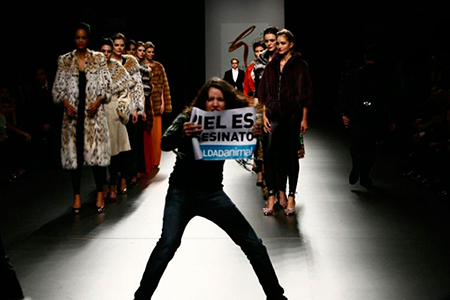 3. December 10th is International Animal Rights Day. Animal Equality has commemorated it since 2008 with a ceremony at Madrid's Plaza del Sol. In 2011's edition, 400 activists held dead animals from modern farms where they lived in terrible conditions. Jon Amad's capturing photos of the event circulated fast!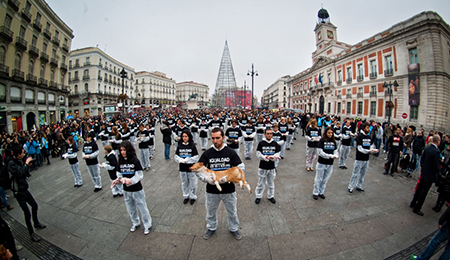 4. In 2012, our research team conducted a pioneering report on the production of foie gras in Spain and France. The animal abuse involved in the production of foie gras is one of the most terrifying of all we have witnessed. It's no wonder why the production of foie gras has been banned in 17 countries. The scene captures the moment of "force-feeding", in which a long tube is inserted into the duck's esophagus and the food is being pumped directly into the stomach. For more information visit: foiegrasfarms.org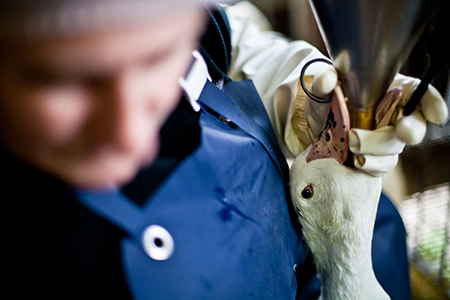 5. Our team of researchers traveled to China in 2013 to make a hidden camera article about the consumption of dog meat. In one of the slaughterhouses, our photographer captured the startling moment when the butcher chooses the next dog he will kill. The terrible scene went viral and has been watched by millions of people. For more information visit: voicelessfriends.org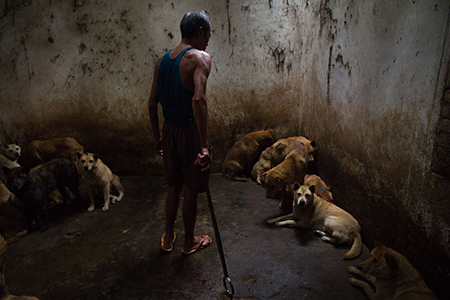 6. In 2014, Animal Equality India made an article about the bloodiest religious ritual in the world, located in Nepal. To honor the goddess, Gadhimai, the ritual consists of violently ending half a million animal lives. Our Indian team filmed aerial scenes with drones to capture the magnitude of this cruel scene. The helplessness of this calf amongst the mutilated bodies of countless animals was plenty to make it go viral. Thanks to Animal Equality's work and other animal protection organizations, people in charge of the Gadhimai temple have announced that they will no longer use animals in their rituals.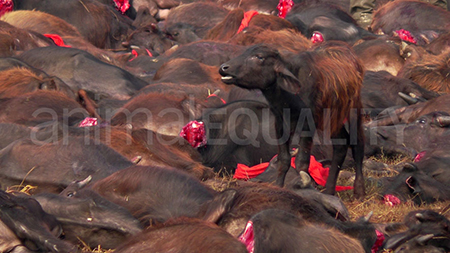 ---
Latest News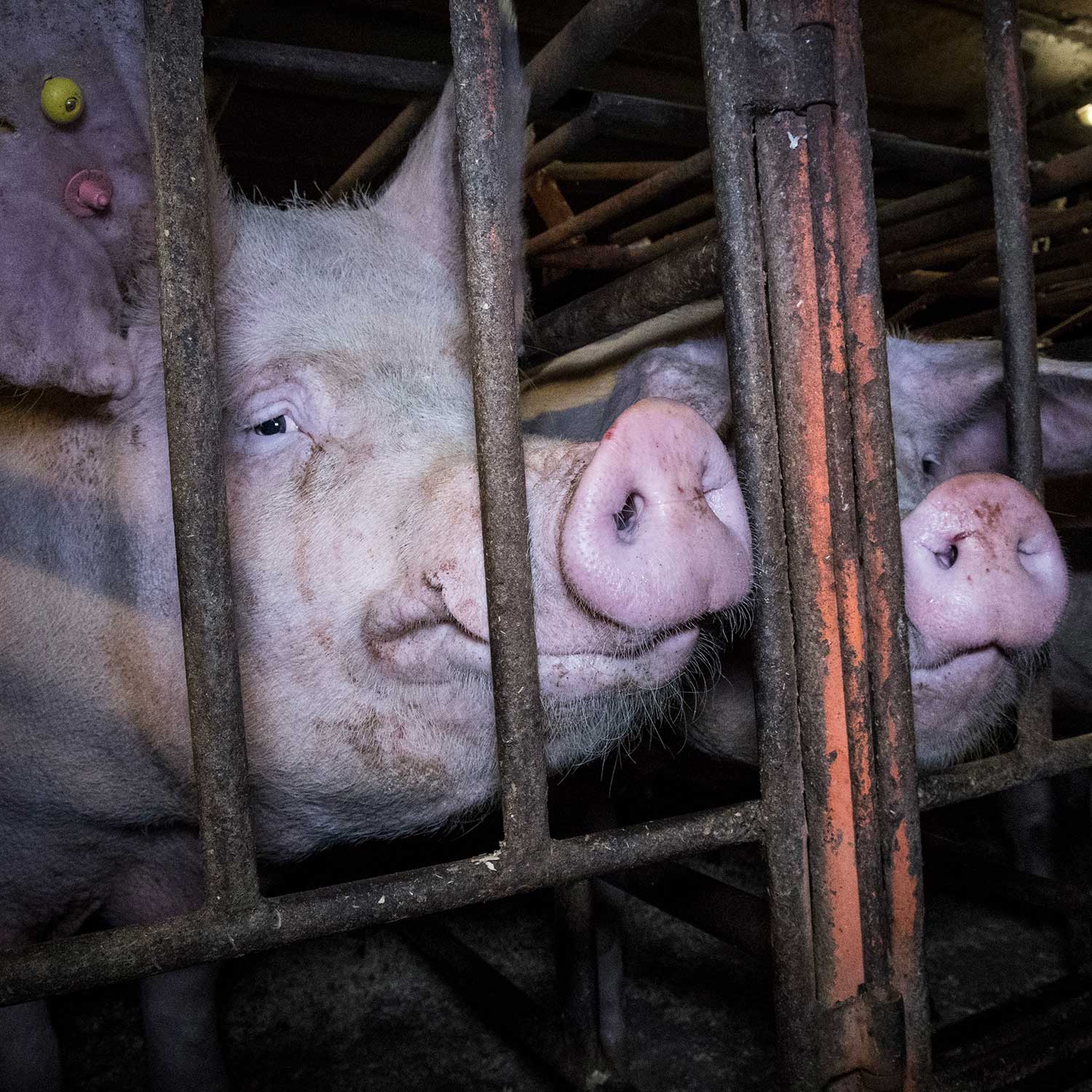 September 20, 2023
---
As the meat industry continues its efforts to undo animal protection laws throughout the United States by attempting to pass the EATS Act, Animal Equality joins the strong opposition to fight back.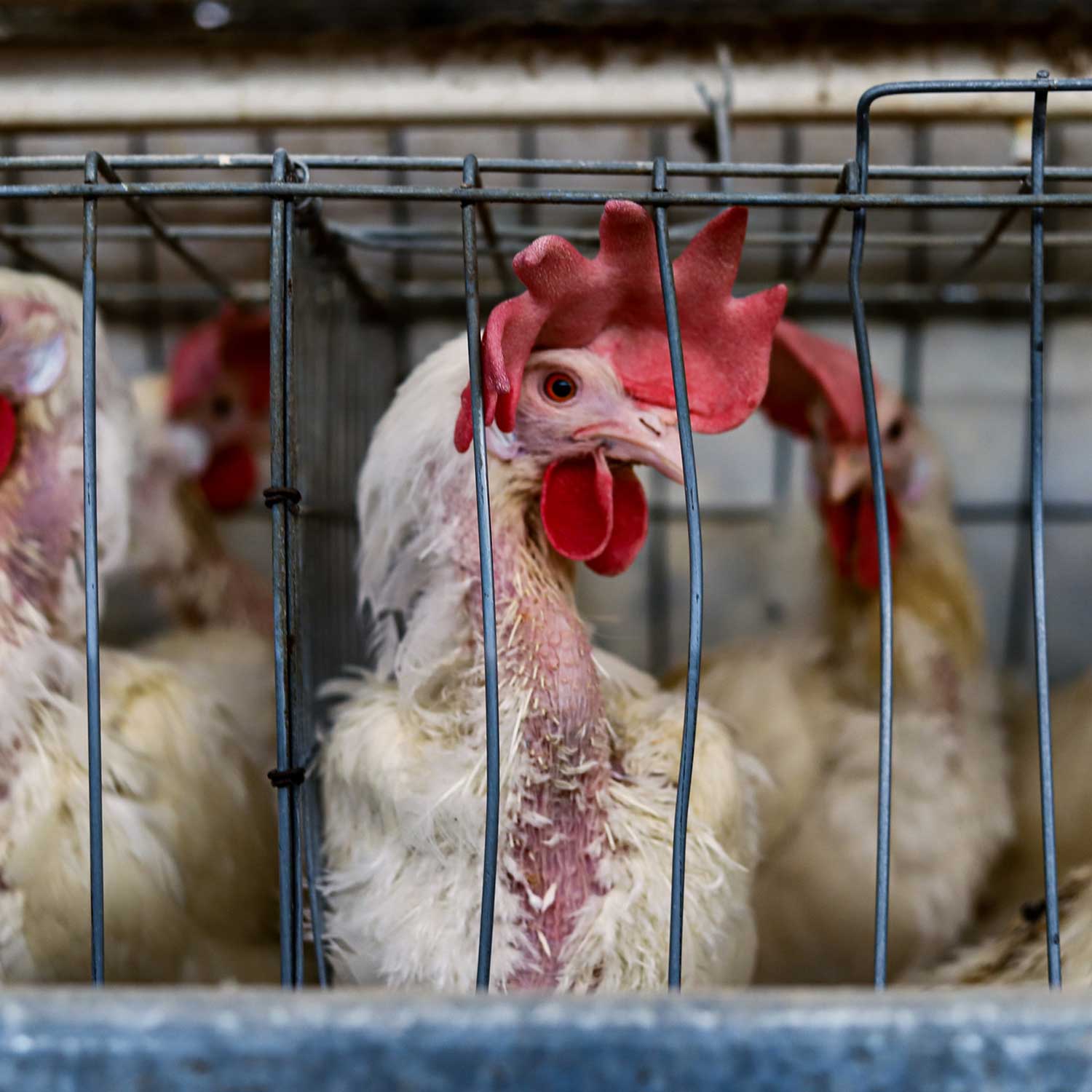 September 20, 2023
---
Two years back, the European Commission unveiled a bold vision: to eliminate the use of cages in animal agriculture. But when European Commission President Ursula Von der Leyen outlined the Commission's plans for 2024 earlier this week, viewers were struck by her silence on farmed animal issues altogether.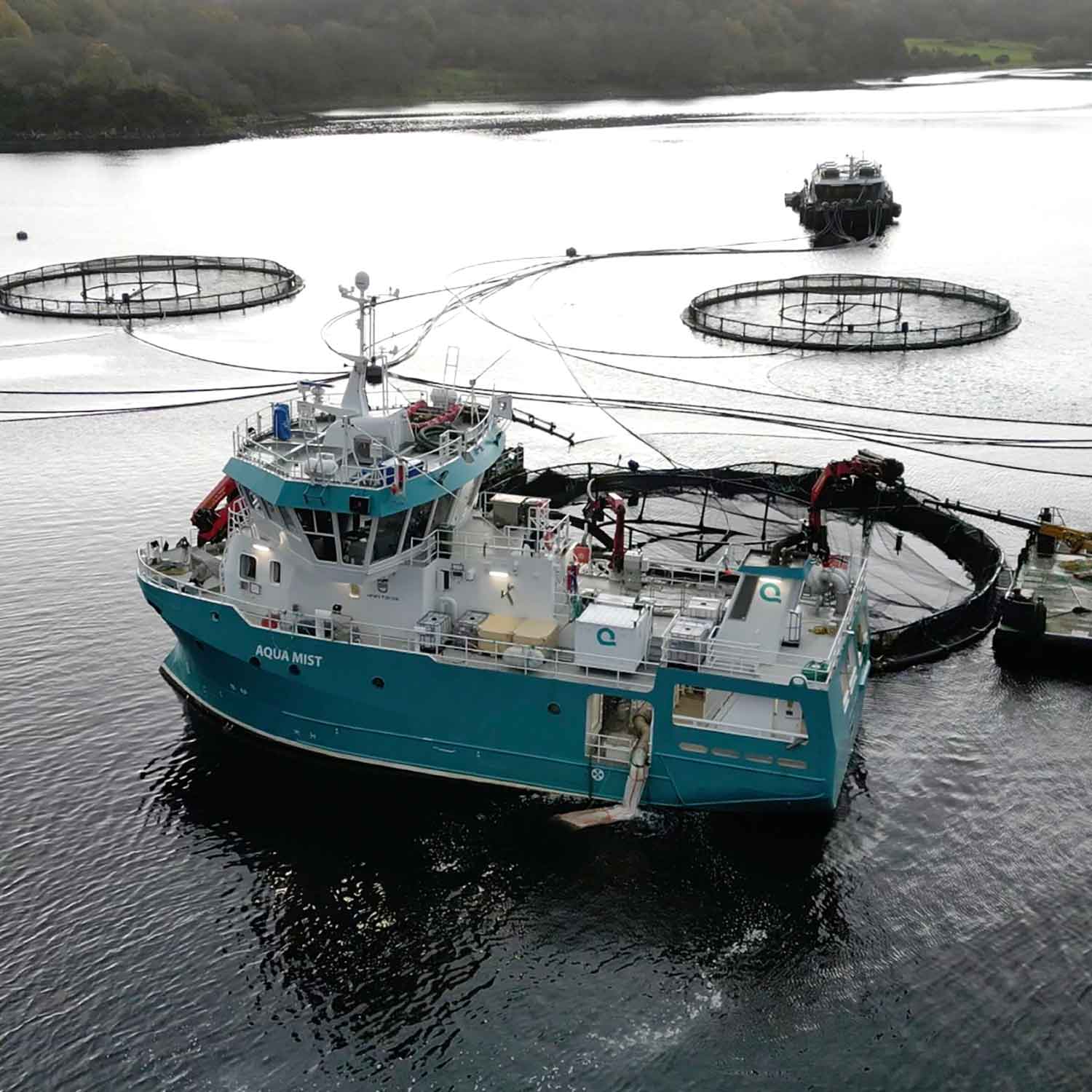 September 18, 2023
---
Last year, the BBC featured footage from an Animal Equality dairy investigation on its Panorama program; now, the world-renowned news network has once again showcased new footage supplied by Animal Equality. This investigation illustrated the suffering of salmon on Scottish fish farms.