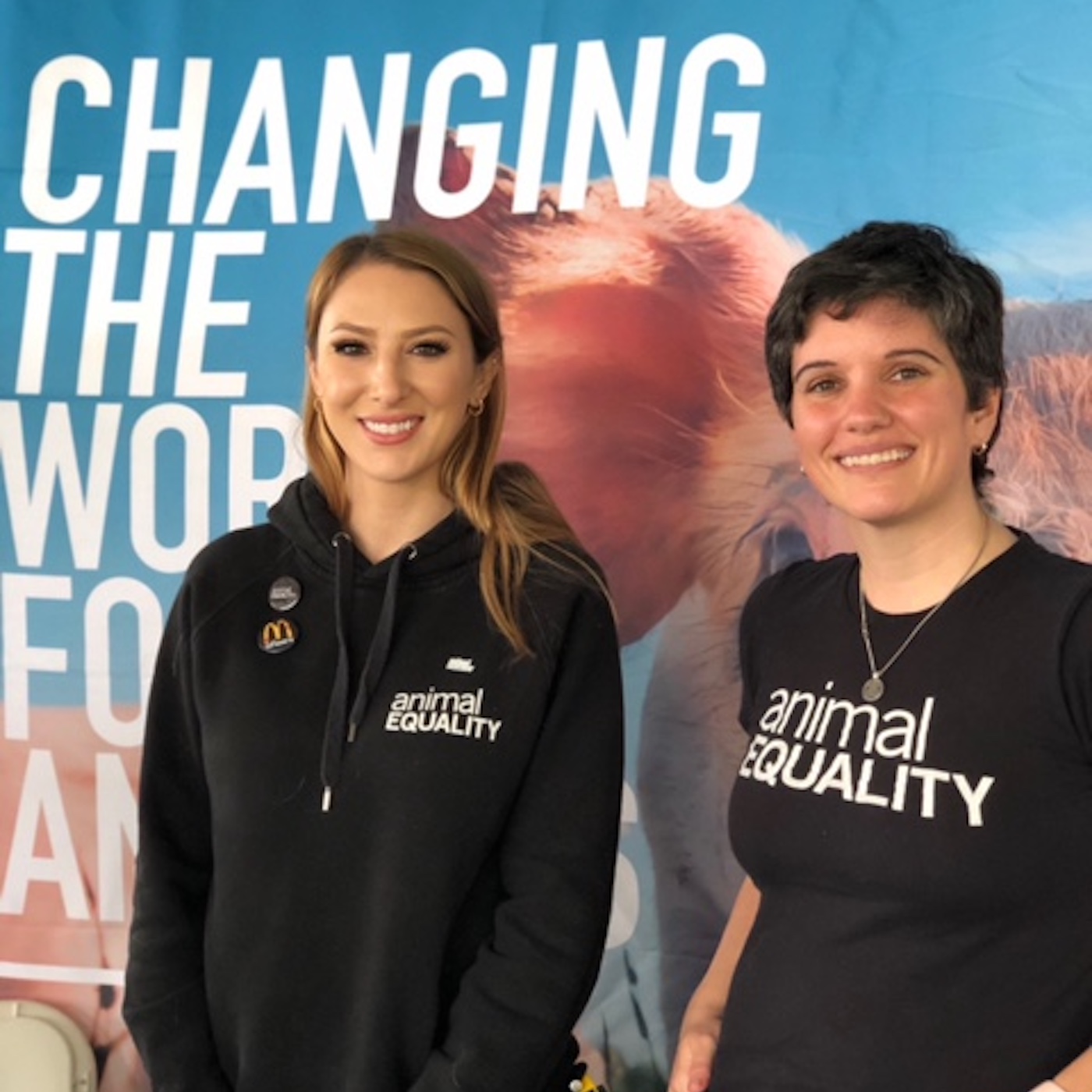 Texas VegFest Brought Out Animal Lovers and Activists from Across the State
---
After 2 years postponed due to Covid, Texas VegFest came back with a vengeance.
On Saturday, April 8, hundreds of people gathered at Fiesta Gardens near downtown Austin for the 2023 Texas VegFest organized by the Texas Veg Foundation.
The free event featured great speakers and music, plant-based eats–from Indian pakoras and mini pizzas to chia pudding and frozen chocolate-dipped bananas–and activities like yoga, henna painting, seed planting, chair massages, and everyone's favorite… a photo booth!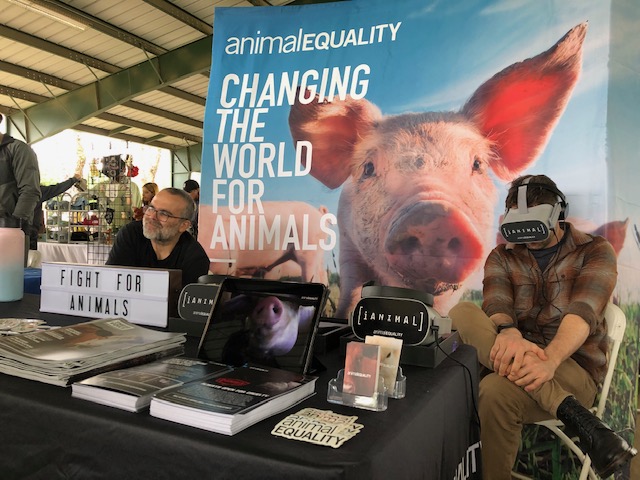 At the Animal Equality table, both new vegans and activists were created. We featured one of our most popular educational tools we have to date: the iAnimal Virtual Reality series. Those who were willing to try the experience chose from stepping inside either a pig, chicken, or dairy farm, where they got to see what life is like for these animals trapped inside our food system. The 360-degree visit to those farms and slaughterhouses left many in tears, and some even exclaiming, "I'm vegan now!" (Fun fact: Around half of all VegFest attendees are not plant-based, which means these events are a great opportunity to help show people the why and how).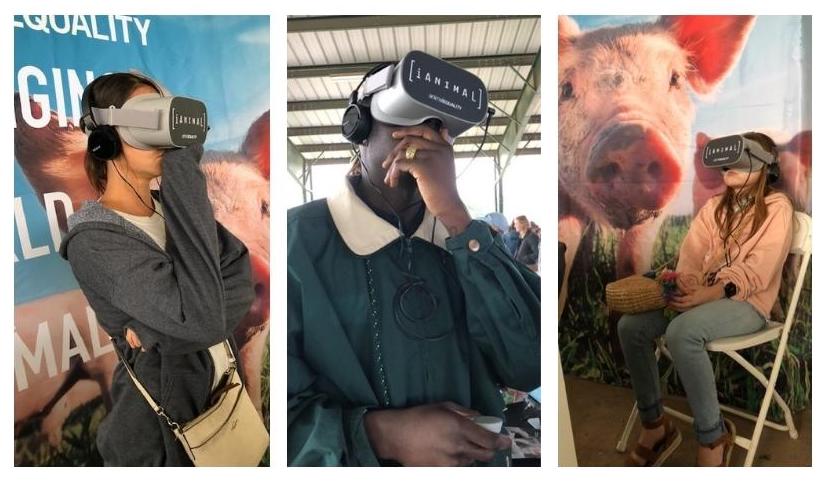 Attendees were also invited to snap a selfie with posters that called out the restaurant chain Denny's for allowing extreme abuse in their pig supply chain. The Animal Equality campaign, which launched at the end of January at itsdinertime.com, calls out the popular diner for failing on its 2012 commitment to ban the use of gestation crates for pregnant mother pigs. Dozens of VegFest attendees took the chance to send a message to Denny's, with each photo being posted on social media where we tagged the company. While people were learning about the campaign, Denny's learned that their inaction on animal welfare was being exposed in the process.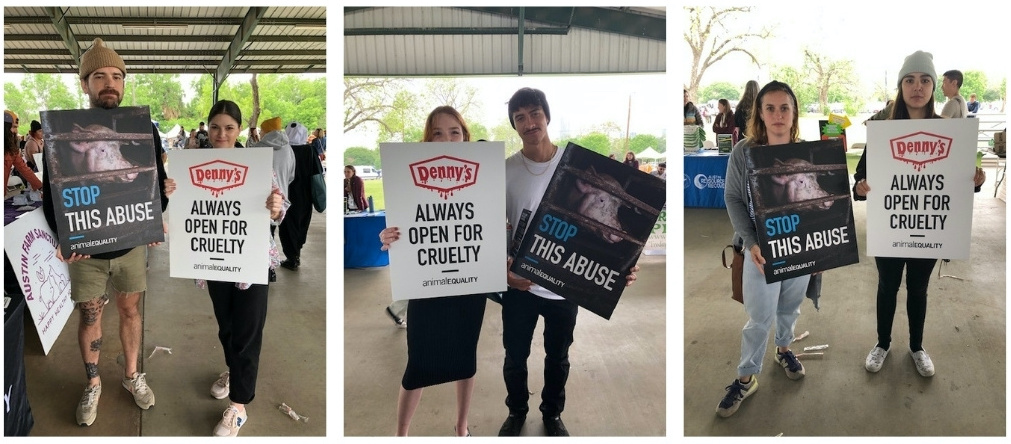 Participants who felt that adrenaline from being able to easily take action for animals were happy to sign up to become Animal Protectors. This global team of activists take quick, online actions that add up and make a world of difference for the animals who need us most.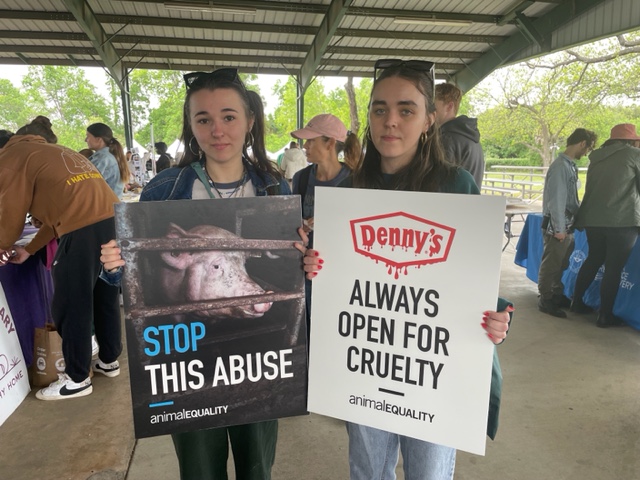 Want to do even more for animals? Pledge to try veg! Swapping meat, dairy, and egg products for plant-based alternatives is the best way to ensure you are protecting animals like cows, pigs and chickens.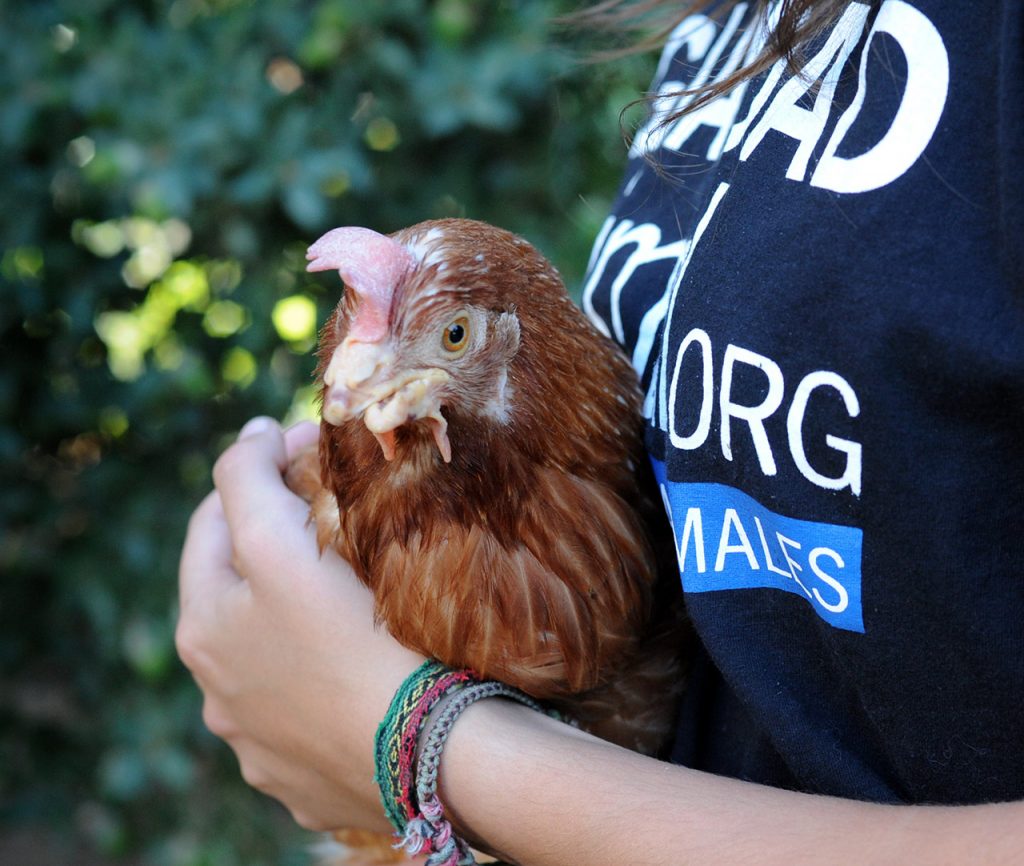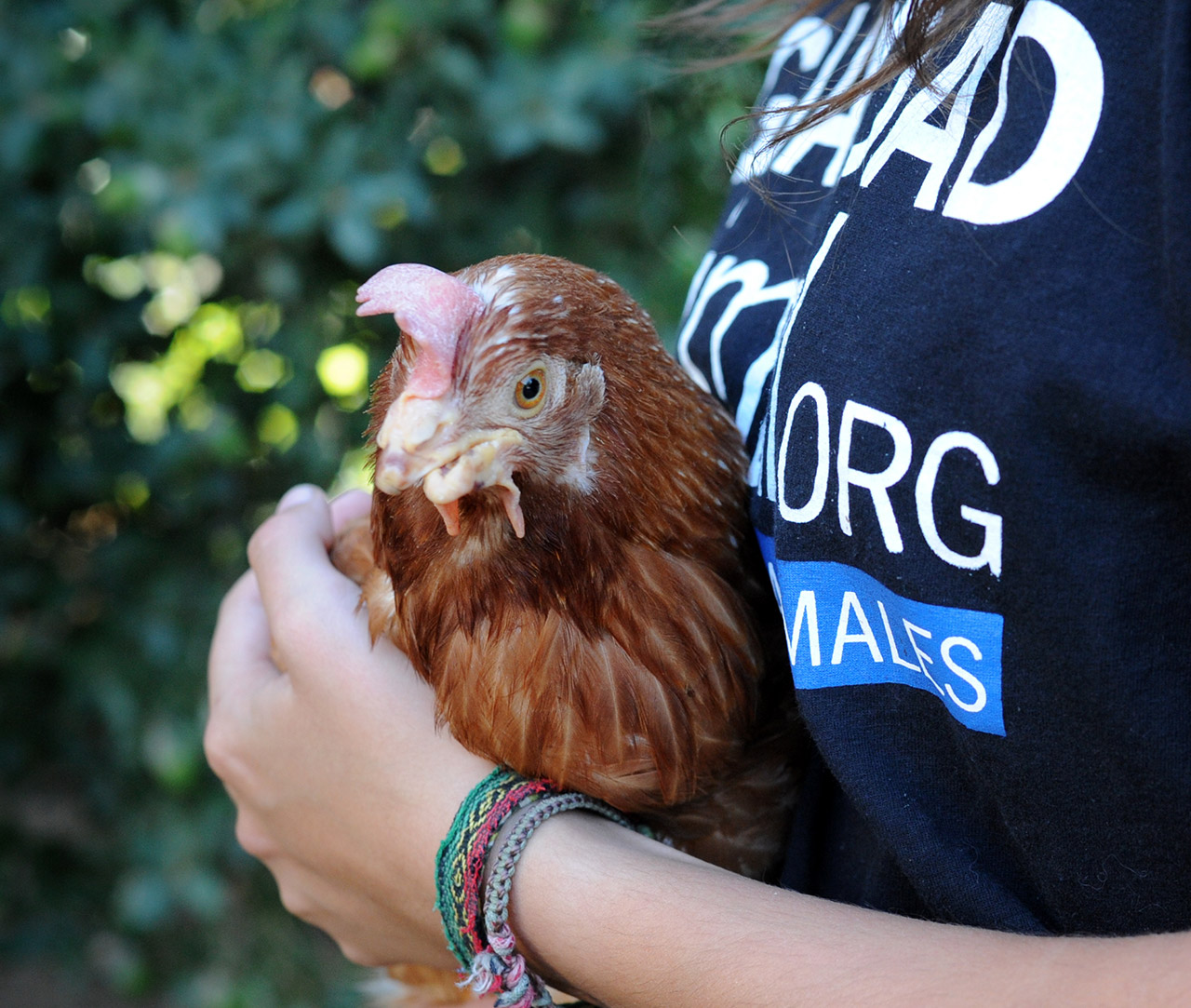 LIVE KINDLY
With rich emotional lives and unbreakable family bonds, farmed animals deserve to be protected. You can build a kinder world by replacing animal food products with plant-based ones.
---
Most Popular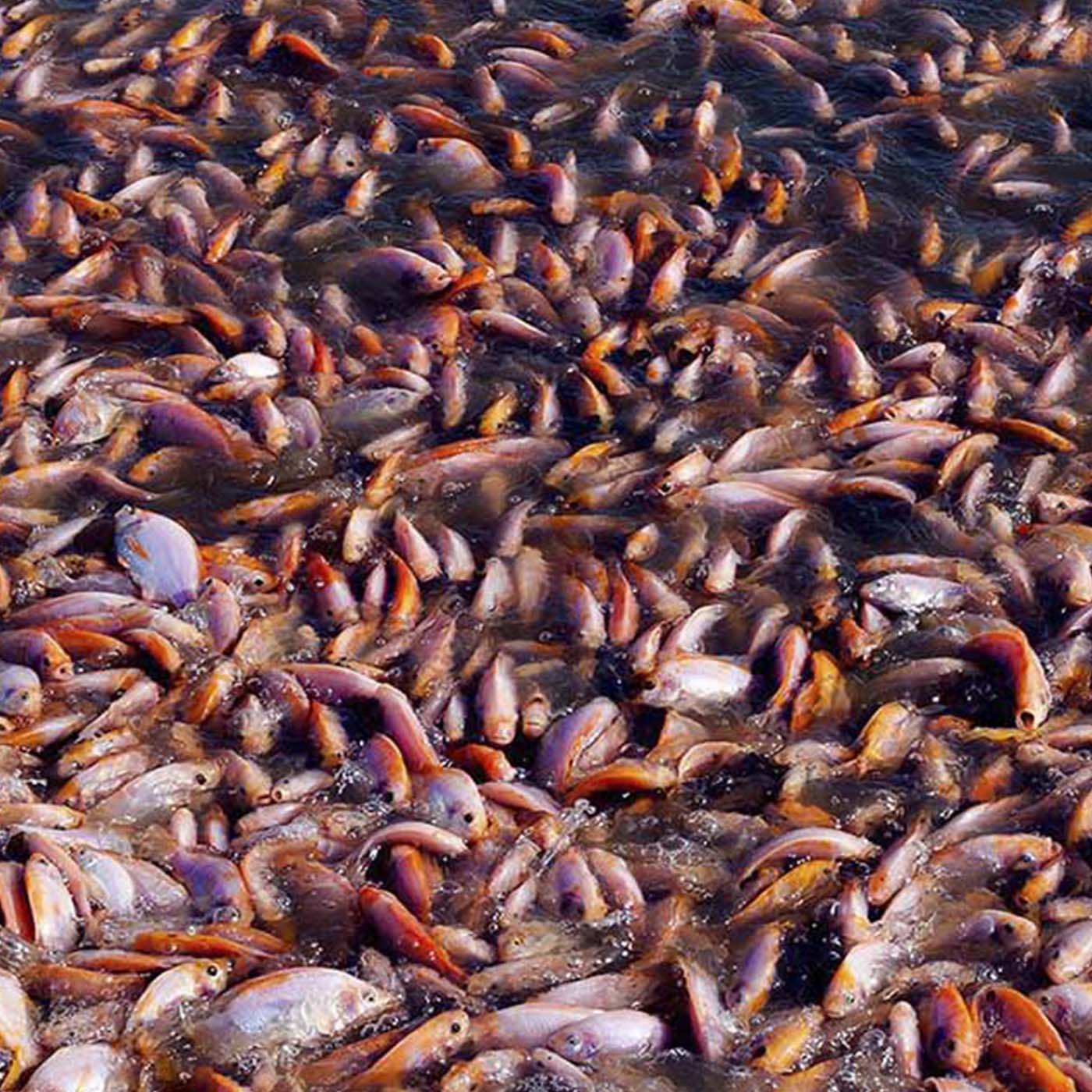 June 1, 2023
---
Whether through commercial fishing or aquafarming, this notoriously secretive industry has been in hot water for its environmental impact.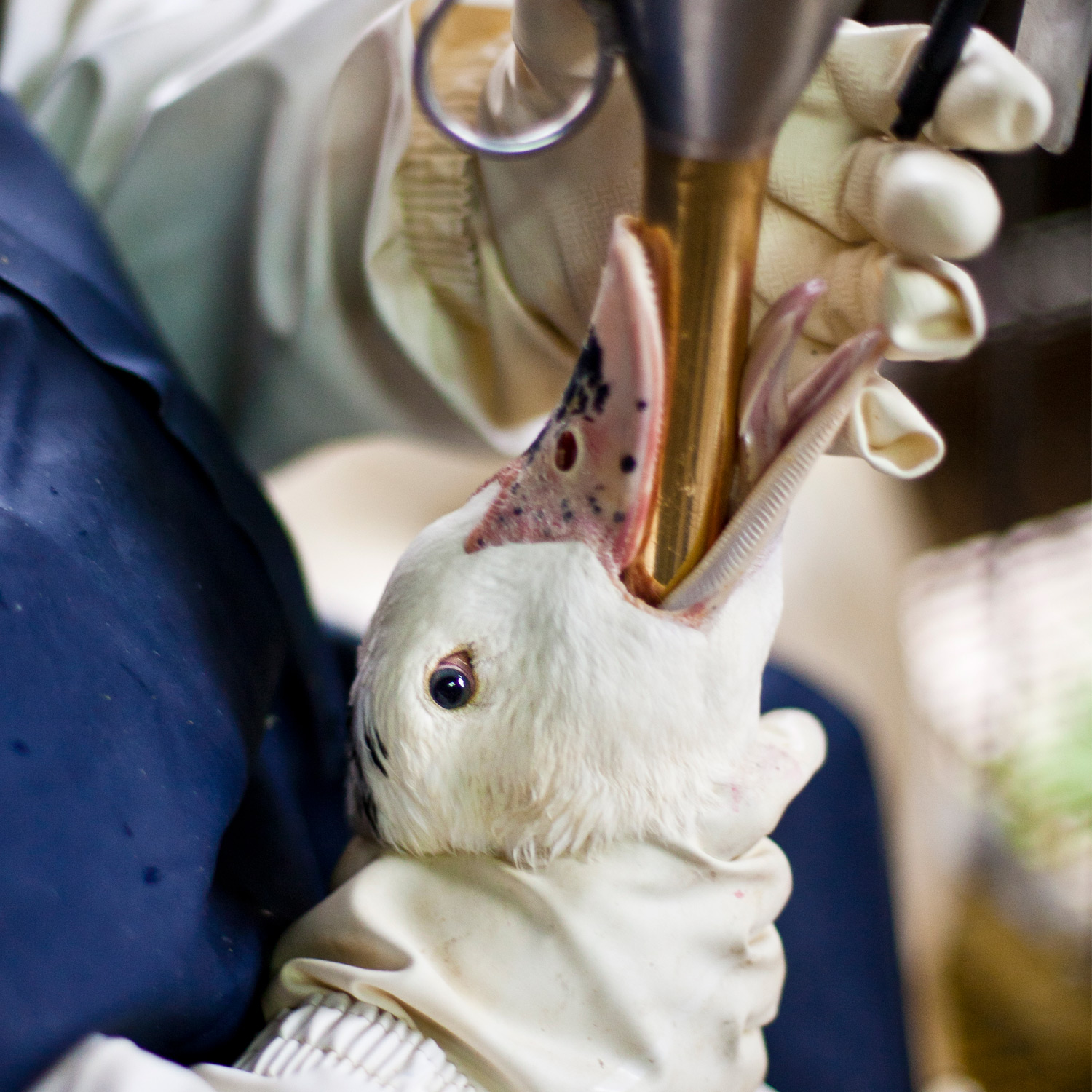 June 1, 2023
---
Foie Gras is a "delicacy" that inflicts such suffering on animals that it's illegal to make it in several countries. Take action to help us end the cruel force-feeding of birds!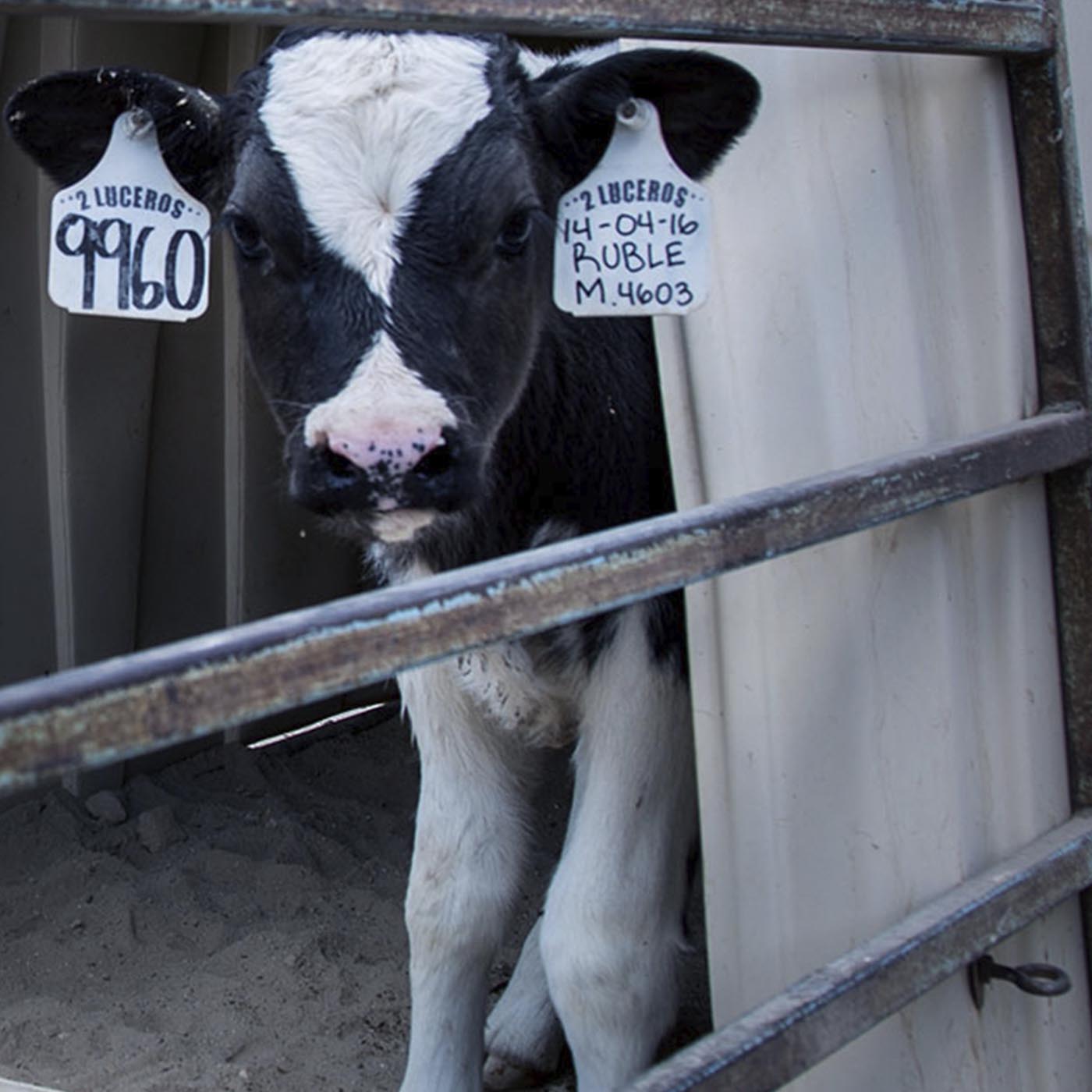 September 21, 2022
---
Cruelty and suffering is inherent in the commercial dairy industry. Here's why, and what you can do to help.