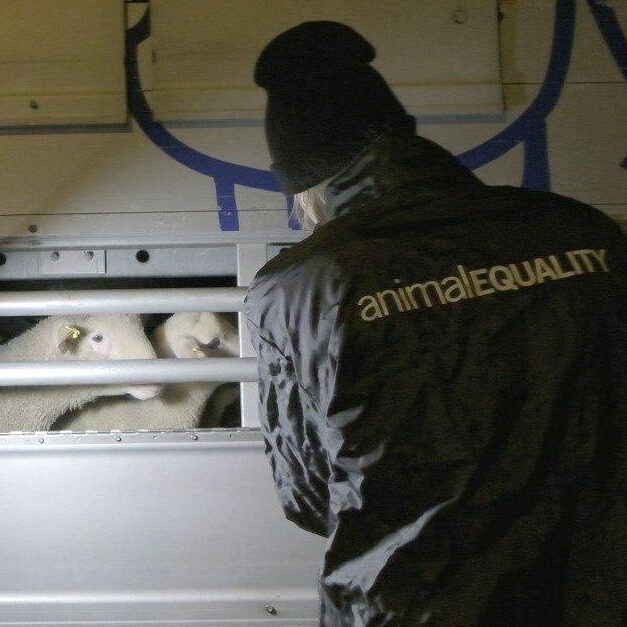 The Long Road to the Slaughterhouse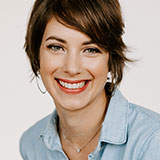 ---
Instead of sitting down to a family dinner over the holidays, Animal Equality investigators were on the road, documenting the suffering of lambs transported from Eastern Europe to Italy for slaughter.
Every Christmas and Easter, Animal Equality documents the long and difficult journeys that lambs undergo from Eastern Europe to Italian slaughterhouses. These lambs, many only weeks old, end up on the tables of millions of Italians during the holidays.
Since 2013, we've followed their journey. This year, we were once again on the scene to document these lambs' suffering.
For the first time ever, we shared our findings with the public in daily updates that show what our investigators saw and heard during the transport. We've also collected all of our findings together in one place, with never before seen images, to expose to the public what these lambs experience.
In Europe, more than three million lambs, who are still fragile babies taken too soon from their mothers, are packed by the hundreds onto crowded trucks. They travel for days in harrowing conditions as far as 2,000 kilometers (over 1,240 miles) before reaching their final destination.
Our investigators accompanied them on this long journey to the slaughterhouse so we could share their untold story with the world and make sure they didn't suffer alone.
But we don't just stop there–every year our investigators not only document welfare violations that cause pain and suffering, we also report offenders immediately to the authorities.
Since 2013, we've diligently investigated the transport of lambs across Europe. In 2018, we began collaborating with other international organizations, like Germany's Animal Welfare Foundation (AWF), and national organizations like the National Animal Protection Agency (ENPA) to uncover the truth about lamb transport over the holidays.
Transport: The Investigators' Daily Journal
Although the transport trucks tend to follow predictable routes, it's not always easy to map their movements. We located and followed some trucks, being careful not to lose them while we gathered as much information as possible.
Day 1
We're in the field with the Animal Welfare Foundation (AWF). Today, we spent time preparing for the journey and mapping out all possible routes. Then, we started out in two cars to monitor trucks arriving in Italy with lambs.
We first spotted a Hungarian truck heading to Central Italy with small openings in the metal sides of the truck for ventilation and live animals inside. It was difficult to take pictures of the moving truck, but we managed to collect some images as it merged onto the freeway.
The lambs on the truck appear very young, and we suspect they have not yet been weaned. As we approach the truck, we can smell the strong scent of ammonia coming from it. This means that the floor of the truck is saturated with urine and manure. These dirty, damp conditions can cause respiratory infections in the lambs.
We have to be careful approaching trucks. Sometimes they are completely closed or have only small slots open for ventilation, which makes it hard to see the animals. It's essential that we have the right equipment to capture images and video in every possible scenario.
Day 2
The trucks we encounter during the course of our investigation travel hundreds of kilometers from many other countries. Sometimes there are only small openings in the large metal trailers that allow us to catch glimpses of the lambs: their eyes, their ears, and at times even their noses.
This type of investigation is unpredictable. Sometimes we have to spend hours waiting patiently by the road, to then suddenly set off after a truck we've spotted.
Today, we came across a truck carrying calves. We could see that the calves were very small, not yet weaned, and visibly dehydrated. Even from the car, we could hear their desperate bellowing and see them licking the bars of the truck. This licking, called "tongue rolling," is a sign of extreme distress caused by confinement.
We immediately reported the condition of the calves to the authorities, but they refused to intervene.
The flow of trucks passing by never stops, and we received confirmation of four trucks leaving this evening from various locations.
We decided to go to the border with AWF and a member of ENPA's Guardie Zoofile, an Italian civic animal protection force, to try to identify and document the transports scheduled to arrive from Slovenia.
Day 3
After spending all day yesterday patiently monitoring the freeways, we decided to move to the border to intercept transport trucks just as they were entering Italy.
We left at 4 a.m. and drove nonstop for several hours. To avoid losing any time, we took turns driving and only stopped for short breaks.
A thick fog certainly didn't help matters for us, making it difficult to identify transport trucks and take pictures and videos. Despite these challenges, we finally located two trucks carrying lambs only a few weeks old to the slaughterhouse. It was after midnight when we found these trucks, and we were determined not to lose them. (Tomorrow we'll post details about the lambs on these trucks, including an assessment by Tea, the AWF veterinarian traveling with us).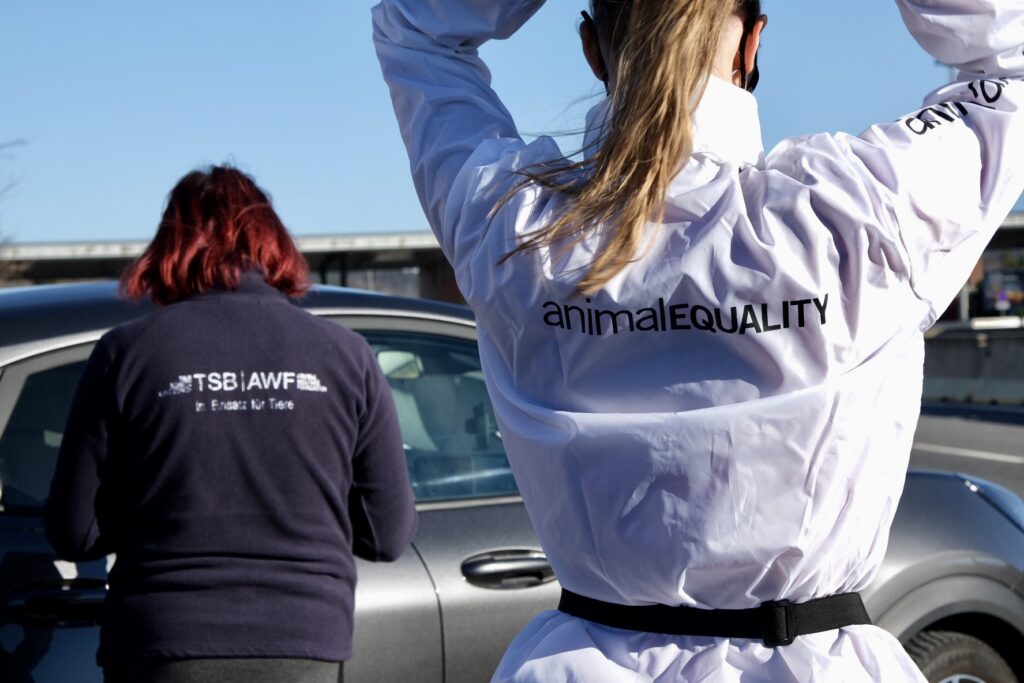 Day 4
After following the first truck late the night before, we promptly reported the transport to the authorities. They intervened right away, but unfortunately didn't allow us to check on the animals.
We returned to the border and identified a second truck at 5:30 a.m. We immediately called the authorities, and this time they let us document the conditions of the animals.
Here's what we found:
First Truck 1:00 a.m.
Hundreds of animals are packed into four levels on the truck. They are bleating frantically.
The authorities stop the truck to check the animals, but they don't allow us to watch or take pictures or videos.
Second Truck 5:30 a.m.
The lambs are bleating nonstop in physical and emotional distress.
The temperature is within the minimum legally allowed by just one degree–lambs can be transported in temperatures from 5-30 degrees Centigrade (41-86 degrees Fahrenheit). This morning, the temperature is only 6 degrees Centigrade (around 43 degrees Fahrenheit), and even though it's in accordance with the law, it's certainly too cold for these small lambs who have been ripped away from their mothers.
The lambs lick the truck's bars and ceiling. They are clearly terribly thirsty and hungry.
We tried to offer them water, but it was evident that they only knew how to suckle and weren't able to drink properly. We suspected that they had been taken away from their mothers before being weaned. Lambs like these are torn from their mothers at just a few weeks of age and never receive the care they need.
They're transported by the hundreds in trucks where they are given nothing to eat or drink. Unlike adult animals, who can be fed on the truck, transporters aren't equipped to feed unweaned animals, and these babies receive no sustenance during their long journey.
The suffering these unweaned lambs undergo clearly violates the European Regulation 1/2005, which requires that transporting live animals must avoid unnecessary suffering, as well as Article 727 of the Italian Criminal Code.
Day 5
After five days and five nights of non-stop investigations, we finally returned to our homes.
We wanted to interview two very important team members whose work was crucial to our investigation: Tea, a veterinarian and project manager of AWF, and Paolo, ENPA's Guardie Zoofile member.
Their work in the field was invaluable: Tea was in charge of assessing the conditions of the animals and verifying their state of health, while Paolo contacted the authorities to report the transporters.
In a short interview, Tea explains in more detail the most frequent problems that lambs face during transport.
The Power of Investigations
In 2020, Animal Equality, AWF, and ENPA also documented the transport of lambs to Italian slaughterhouses over the holidays.
We've collected extensive images and videos on the conditions of animals being transported, and we've compiled an overview of all our investigations from 2016 to 2019.
Since 2013, we've released eight investigations documenting live animal transport, and we've always found the same problems and the same suffering. The comprehensive evidence we've accumulated during these investigations leaves no doubt about the cruelty of transporting live animals.
Through our investigations, we have repeatedly exposed the cruelties of live animal transport and made these abuses visible to the public.
Stop the Transport of Live Animals
Since 2013, all of our investigations have shown that transporting live animals to slaughter causes undeniable suffering.
This is why we work tirelessly to uncover the cruelty of live transport. By bringing these cruel conditions to the attention of the authorities, the public, and government institutions, we're not only demanding justice, we're also making it clear that live animal transport in and out of Europe needs to be banned.
Most importantly, our investigations bring the hidden suffering of animals to light. We won't stop fighting until all animals are respected and protected.
We need your help in our fight to expose the truth about live transport. You can support our ongoing work to protect farmed animals by making a donation today. And please keep animals off your plate.
---
Most Popular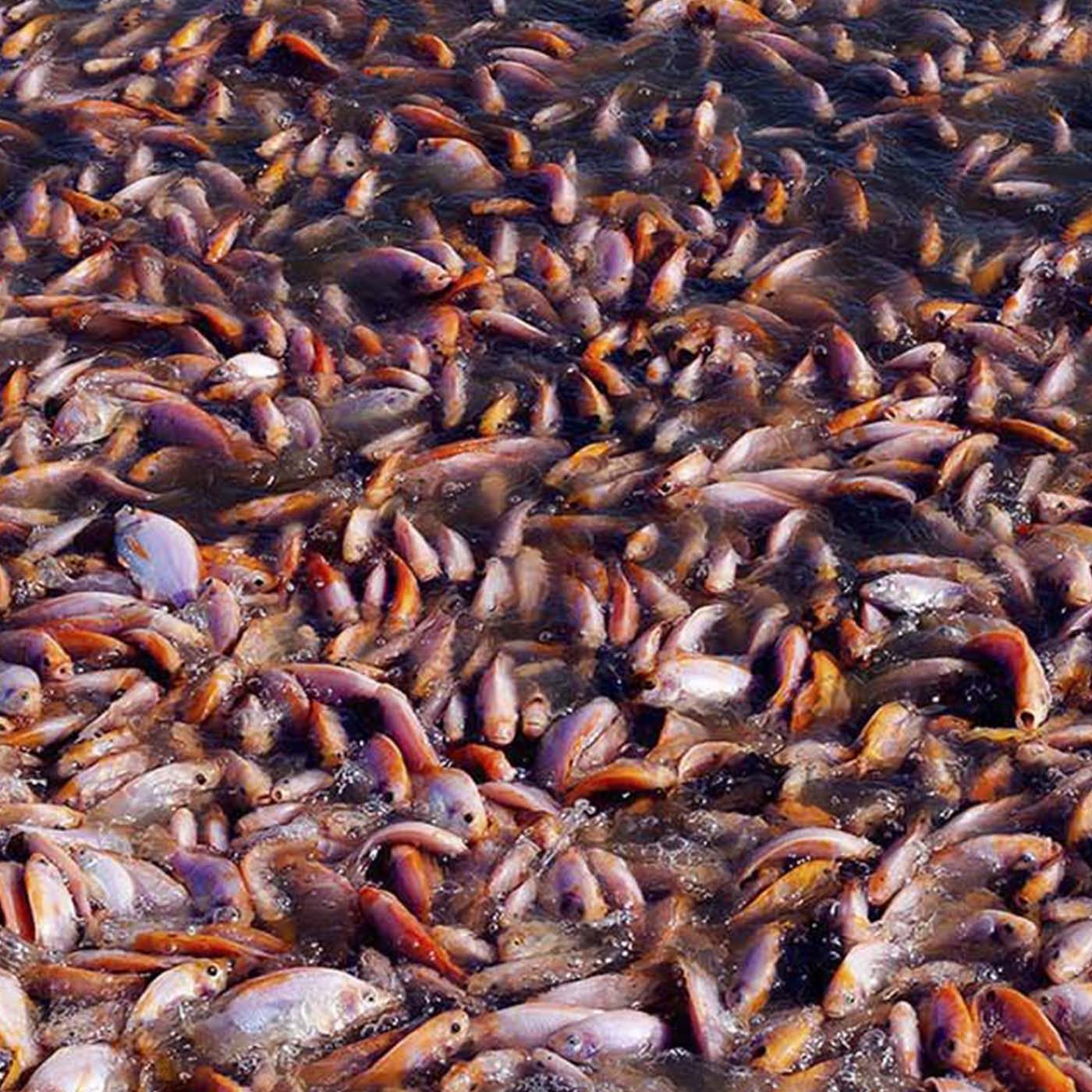 September 30, 2019
---
Whether the fish are wild-caught or from aquafarms, you should never eat fish if you care about the future of the planet. Here's why ...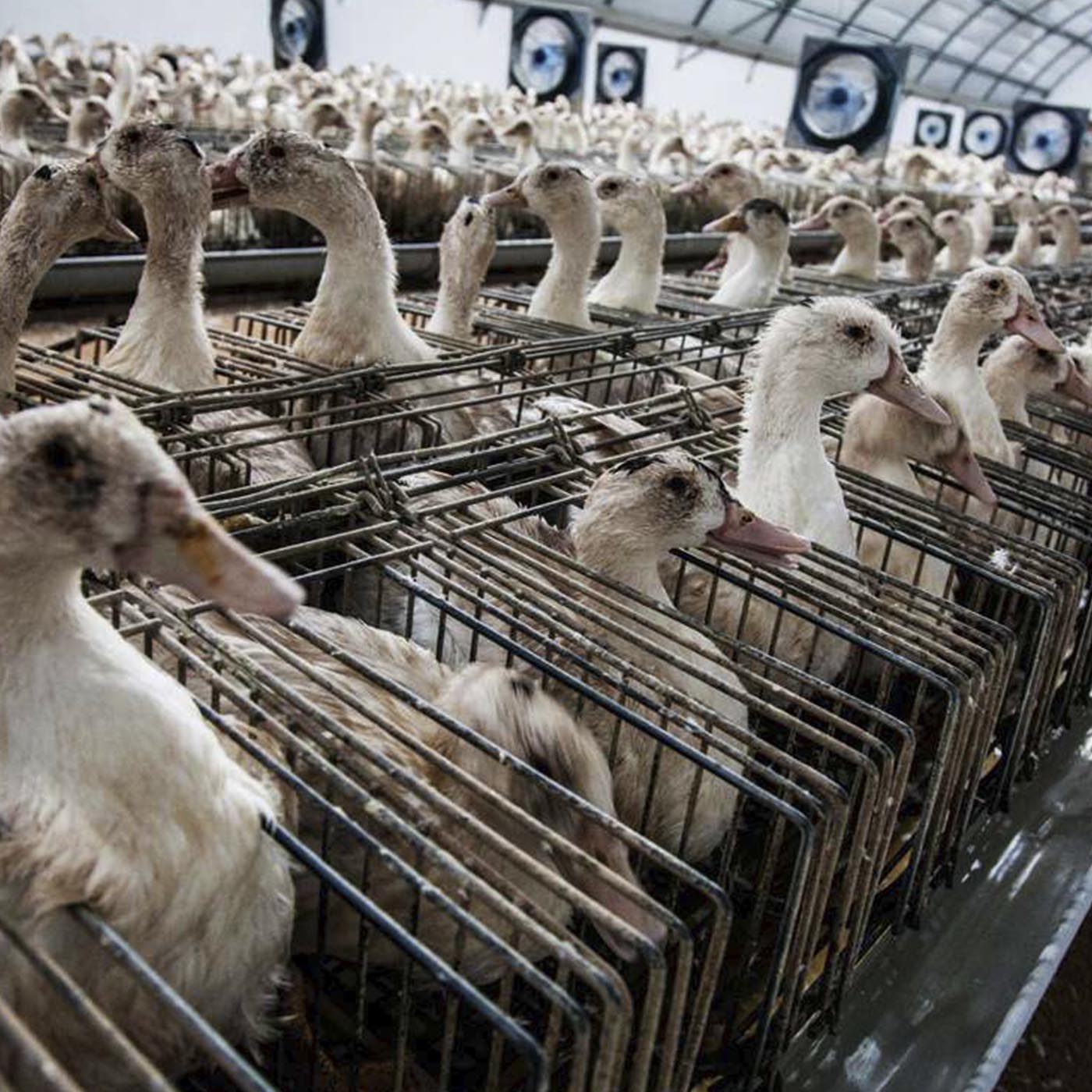 February 8, 2022
---
Foie Gras is a "delicacy" that inflicts such suffering on animals that it's illegal to make it in several countries. Take action to help us end the cruel force-feeding of birds!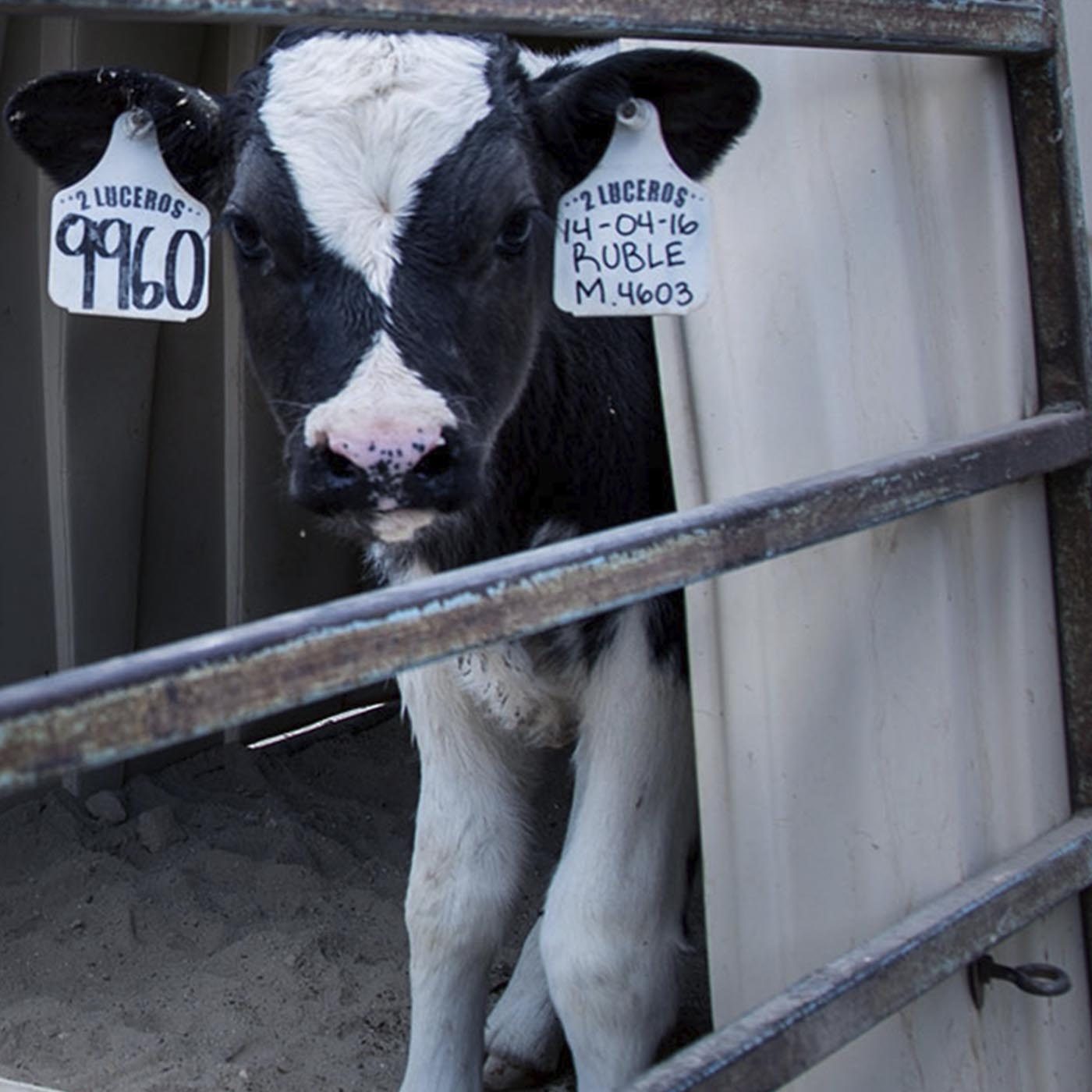 July 9, 2019
---
Cruelty and suffering is inherent in the commercial dairy industry. Here's why, and what you can do to help.