Take This Simple Action To Support Animal Equality
June 15, 2020
Do you have two minutes to help end animal cruelty and make a lasting impact for animals in need?
You can help hundreds of animals by creating a fundraiser for Animal Equality on Facebook!
By taking part in the simple action, you can help support Animal Equality's life-saving work and encourage others to do the same!
INCREDIBLE OPPORTUNITY: Now until June 30, a generous donor has pledged to match all Animal Equality donations up to $175,000. This means that every dollar donated has double the impact during this limited time!
Ready to get started? Follow these simple steps:
Click here to go to Facebook's fundraising site
Click the "Raise Money" button
Enter "Animal Equality" as the Nonprofit you'd like to raise money for
Enter your goal amount – make it any amount you'd like!
Select "6/30/2020" as the day you'd like your fundraiser to end
Facebook will generate a title and other info you can use, but feel free to personalize this section. The more you can personalize, the better!
Use the suggested photo and click "Create"
Finally, share your fundraiser to your personal page with a few sentences about why saving animals is important to you. Make sure that you mention that every gift is matched, dollar-for-dollar!
Not sure what to write? Use this: "I am supporting Animal Equality's life-saving work because I want to live in a world where all animals are respected and protected. For a limited time, every dollar raised is being matched! Please join me in making this world a more compassionate place for animals."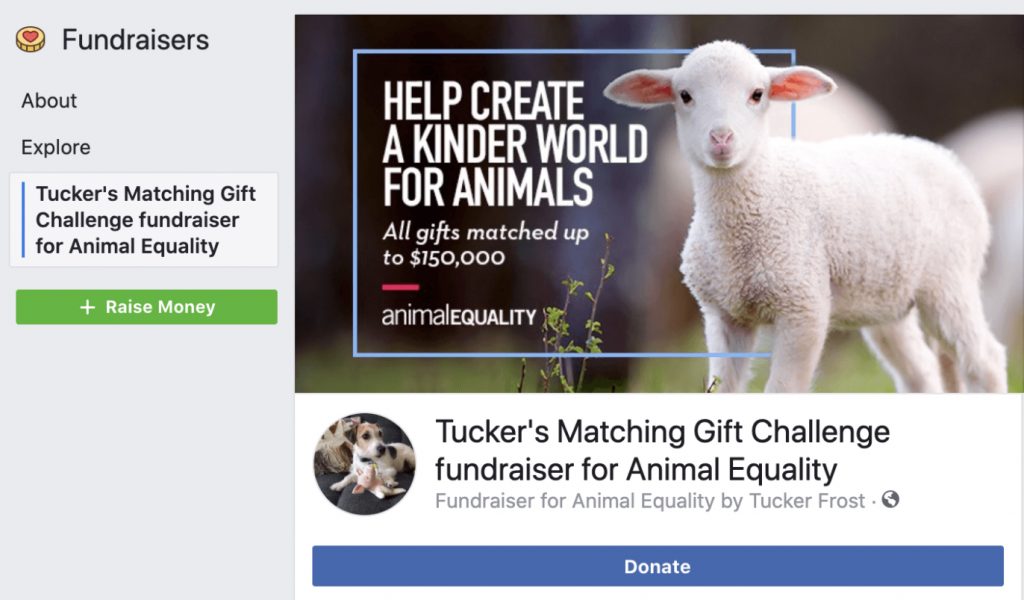 WHAT CAN YOU DO: Create your Facebook fundraiser right now!
Animal Equality is committed to using the most effective and strategic tactics to save animals now and in the long term. It is through the support of people like you that we are able to continue, and grow, our life-saving work. Thank you for everything you do for the animals!
Other blog posts
July 10, 2020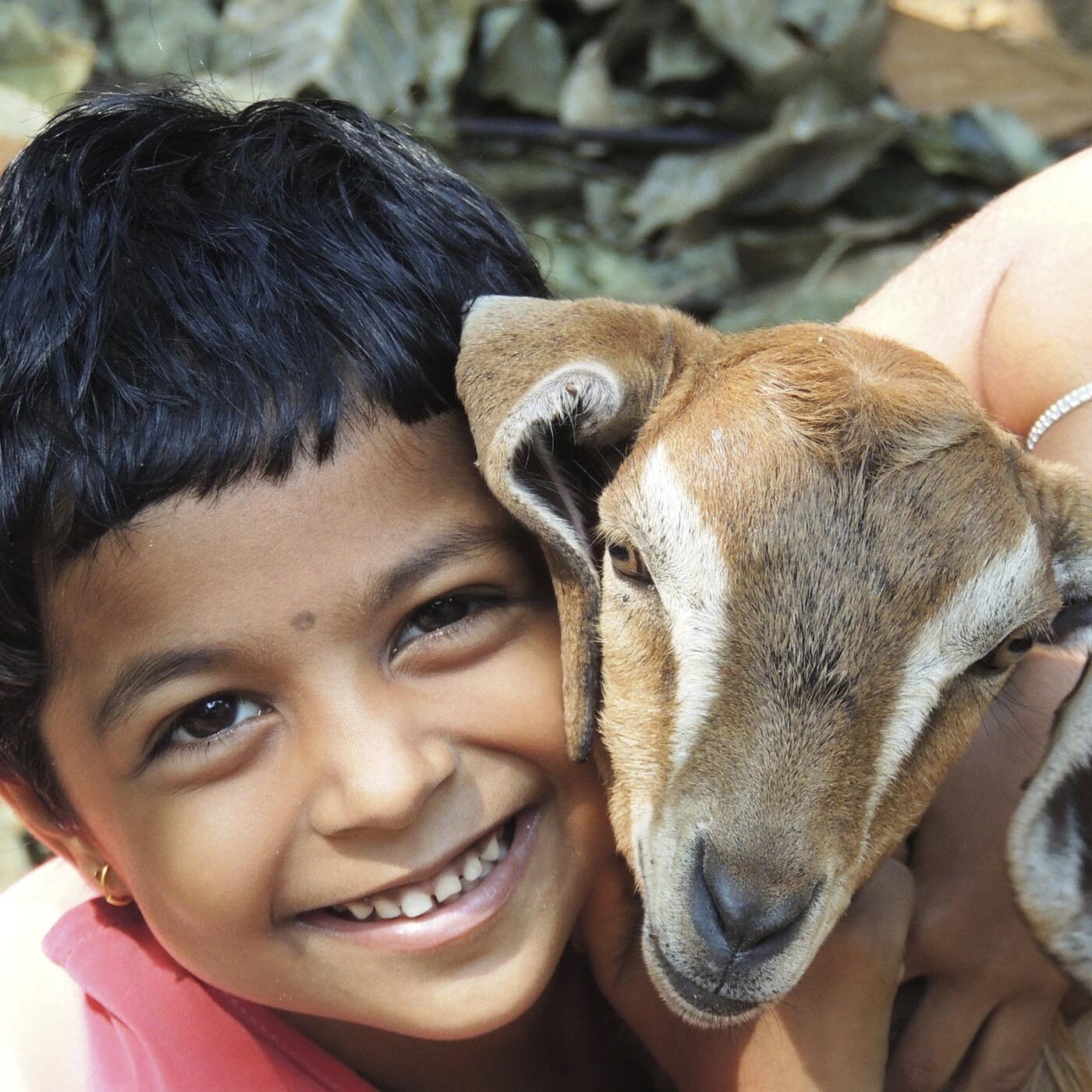 Safe Summer Activities for the Compassionate Kid
July 1, 2020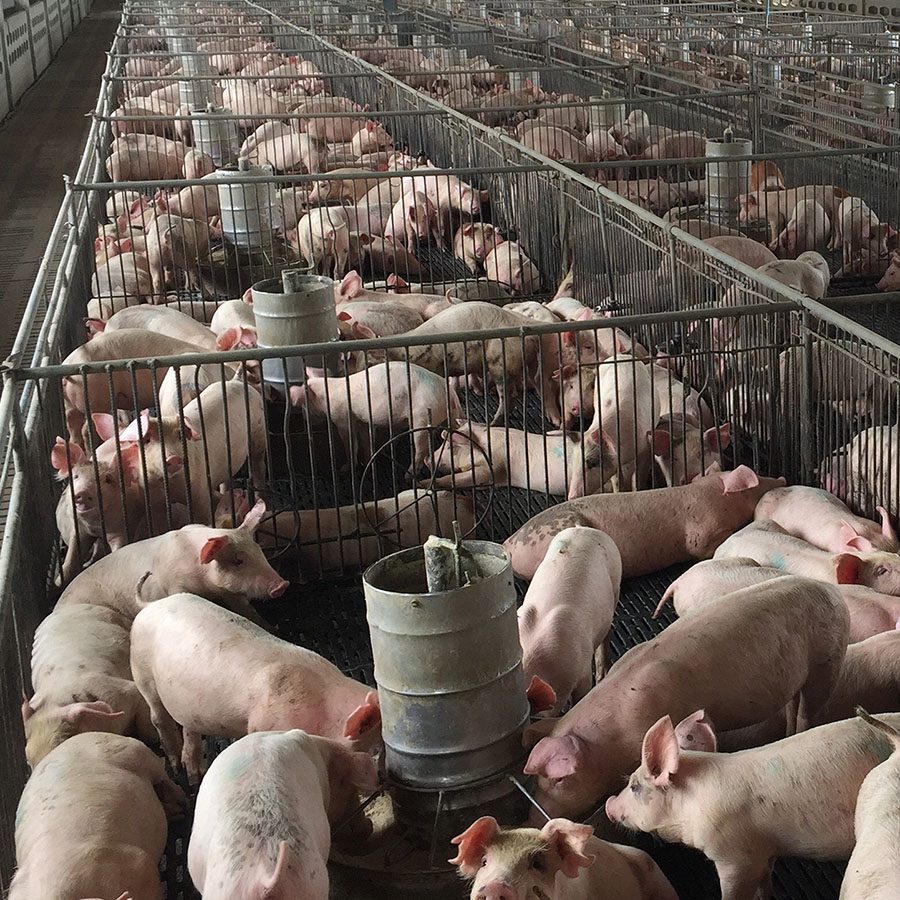 New Swine Flu Identified with Pandemic Potential