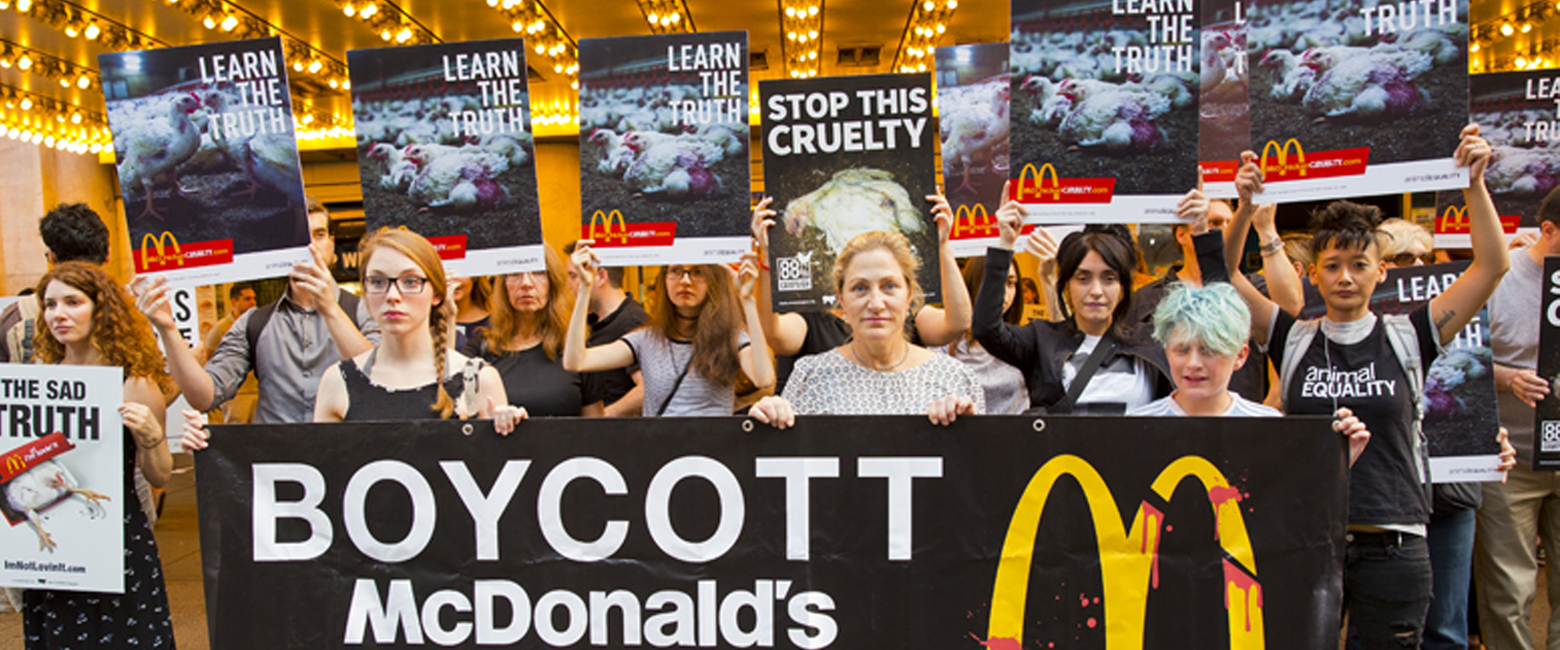 Celebrity Support Increases McDonald's Campaign Awareness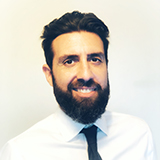 ---
August was an absolutely stellar month of McDonald's campaign activity and I have been so impressed with the support for our campaign asking McDonald's to ban chicken abuse in its supply chain.
From Chicago to New York City, these last few weeks have been chock-full of amazing actions and demonstrations.
First, we commissioned 22 bench ads in front of McDonald's restaurants in Chicago that will run until the first week of November. The benches feature images of chickens in distress on farms similar to ones McDonald's does business with, and include our McD's campaign logo and slogans like "This is What Happy Meals are Made Of" and "McDonald's: Ban Chicken Abuse."
In conjunction with our coalition's digital ad in Times Square, on August 15th we joined more than 80 activists in protest at an iconic McDonald's restaurant in NYC. We also secured the participation of activist and actor Edie Falco and her son, who both held Animal Equality signs depicting chicken cruelty and joined us for an extended Facebook Live interview. We capped the evening off with a protest in Times Square in front of the digital ad.
Finally, we helped The Humane League (THL) organize a week of action in Chicago that included six straight days of protest starting on August 20th. We leafletted daily in front of McDonald's HQ, every day backed by our digital mobile billboard depicting chickens in peril with slogans like those on our bench ads. .
On August 22nd we joined THL for a light-show protest, holding lighted signs on a pedestrian bridge overlooking Lake Shore Drive. The sign read #ImNotLovinIt and reached hundreds of passersby during the hour we demonstrated.
The following day our coalition held a protest which started in downtown Chicago at the iconic Cloud Gate sculpture (known as the Bean). Alongside over 30 activists, we then marched a mile with our signs depicting chicken cruelty through downtown and the Riverwalk, ending up at the new Rock N Roll McDonald's and passing hundreds of people in the process. Our silent protest continued for the next hour at the restaurant, which included leafleting while our digital mobile billboard was parked in front.
The week culminated on August 25th with a gallery opening to display THL's Unhappy Meal installation. To promote the event, Animal Equality participated in commissioning a joint ad in the Chicago Reader.
Every year, hundreds of millions of chickens are killed for McDonald's menu items and their short lives are miserable. Cramped in overcrowded housing, these chickens grow so big, so fast, that they can't even support their own weight. Without clean litter or enrichment, the conditions these chickens are living in amounts to cruelty.
We are asking that McDonald's require its suppliers to ban these cruel farming practices and reduce the suffering of these amazing birds. Over 90 of its competitors, like Burger King and Subway, have already committed to meaningful reforms. When will McDonald's?
Please sign our petition and join our Animal Protectors in asking McDonald's to finally make a change.
---
Most Popular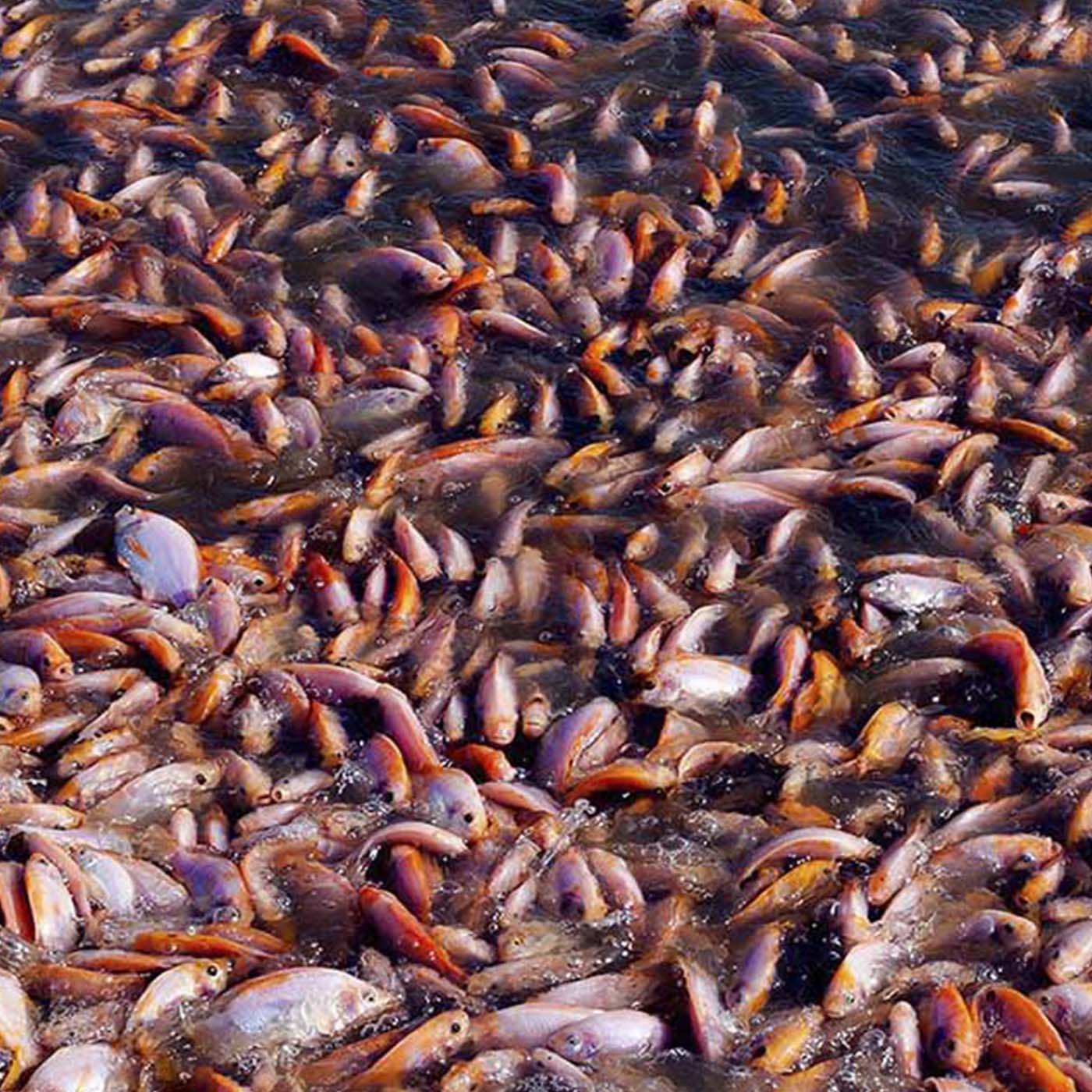 August 20, 2023
---
Whether through commercial fishing or aquafarming, this notoriously secretive industry has been in hot water for its environmental impact.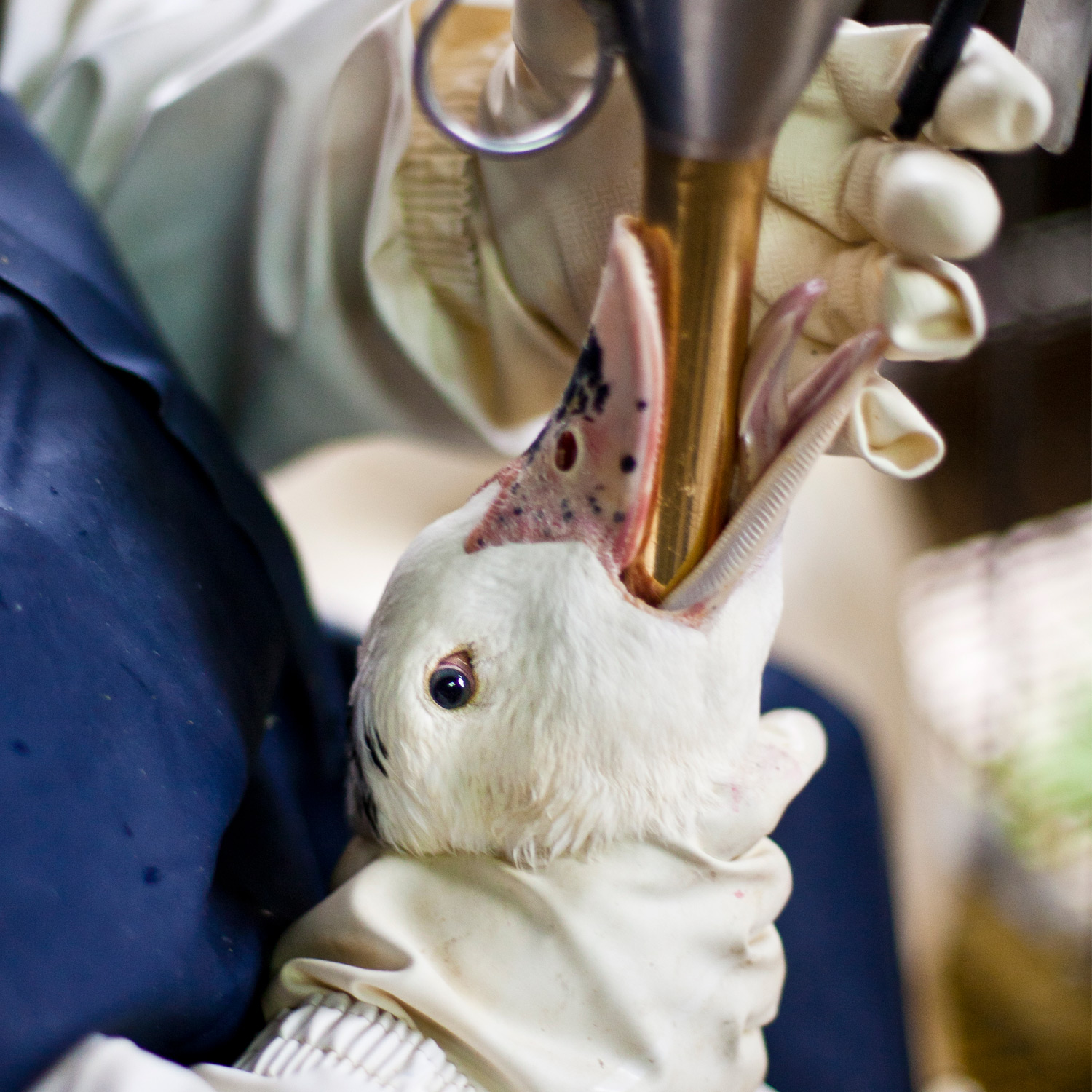 August 20, 2023
---
Foie Gras is a "delicacy" that inflicts such suffering on animals that it's illegal to make it in several countries. Take action to help us end the cruel force-feeding of birds!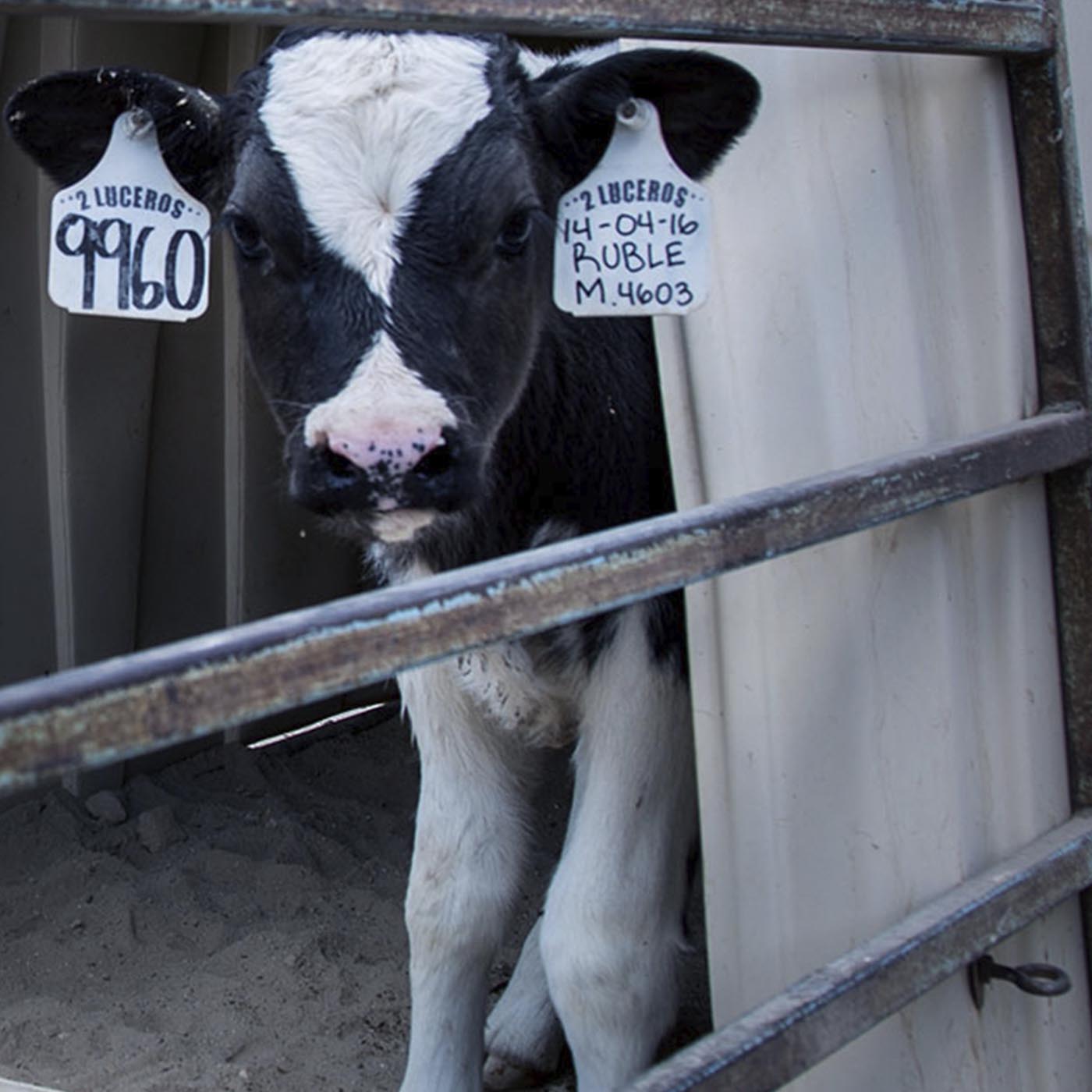 August 18, 2023
---
From forced impregnation to tearing apart families, abuse is inherent to the dairy industry. Learn how the industry profits from cruelty and what you can do to help.