Save a Lamb Campaign in Italy
---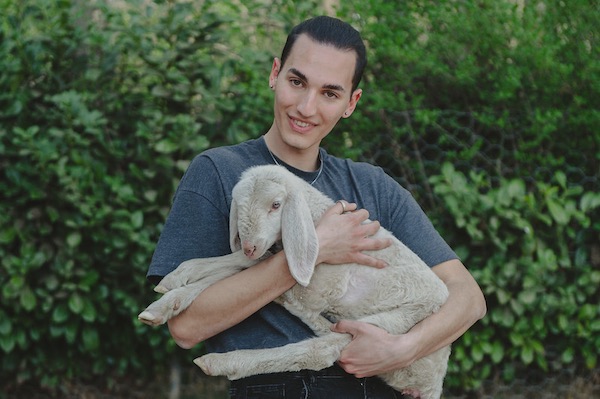 Animal Equality published the Save a Lamb Campaign in Italy surrounding the Easter holiday, comprised of two parts:
A heartwarming video filmed at an animal sanctuary with Bruno Bozzetto, an Italian cartoonist and film director, and Andrea Capodanno, a celebrated vegan influencer with over 200,000 followers, to encourage people to adopt a vegan diet and show them how affectionate and sociable lambs are.
An investigation focused on the transport of lambs conducted by Animal Equality with support from the German organization Animal Welfare Foundation (AWF) and the National Animal Protection Agency of Italy.
Encouraging Spaniards to Drop Dairy and Choose Delicious Dairy-free Alternatives
In Spain, Love Veg launched a series of publications to encourage Spaniards to drop dairy and choose delicious dairy-free alternatives:
5 Reasons Why Plant-Based Milks Are the Milk of the Future
They Are Already Producing Cow's Milk Without Cows
What if the Milk Ads Told the Truth?
Additionally, we adapted the cookbook created by Love Veg Mexico, My First Vegan Cheeses, and shared it via newsletters with our supporters.
Updating the Healthy Eating Plate in Mexico
Animal Equality and Alianza Alimentaria promoted an initiative to reform Article 73 of the Constitution of Mexico, empowering Congress to provide sustainable food for people. The objective is to encourage a new Healthy Eating Plate in the country, based on the Planetary Health Diet by the EAT-Lancet Commission, which recommends reducing animal products. The result is a similar plate to what they currently have in the country as part of Norm 043, but with less environmental impact. This means fewer animal products and more fruits, vegetables, grains, tubers, and legumes.
At the same time, we're promoting the General Law for Sustainable Food initiative, which represents a great step for animals because it promotes the consumption of plant-based food instead of those derived from animals. The proposal establishes that a food or dish will be sustainable if it meets any of the following conditions:
Its nutritional content was obtained with a percentage equal to or less than 10% of some animal products.
Contains at least 50% plant-based protein.
OUR LOVE VEG PROGRAM
Love Veg is Animal Equality's signature plant-based program, inspiring millions worldwide to leave animals off their plates.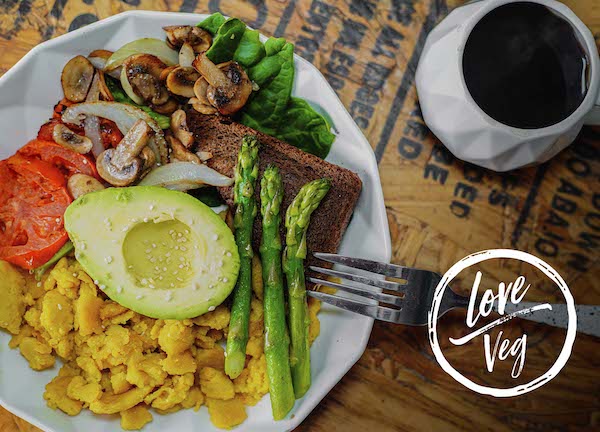 India: Celebrities Endorse the 21-Day Plant-Powered Challenge
Several celebrities have joined Animal Equality to promote plant-based foods, including pro tennis player Vishwajeet Sangle, model, and actor Elena Fernandes. They also promoted the 21 days plant-powered challenge to viewers.
Latin America: Promoting Plant-Based Cheese and Milk to Save Cows and their Calves
Animal Equality launched a Love Veg campaign for Latin America to save cows and calves by informing consumers of the living conditions of these animals in the dairy industry and inviting them to replace cow milk and cheese with plant-based alternatives. Its recipe book, My First Vegan Cheeses , includes 29 recipes to live without dairy and has been downloaded more than 220,000 times since its launch in May.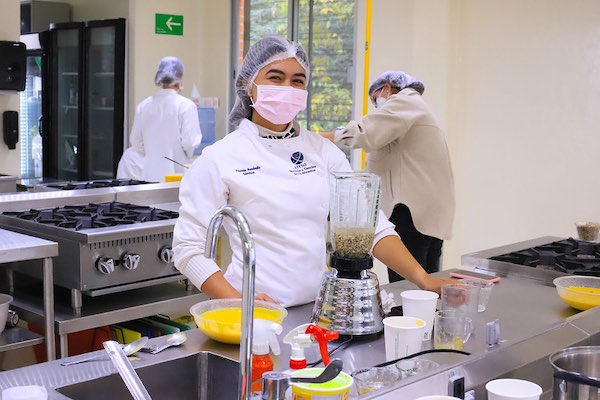 Mexico: Getting Started Guide
Since launching Love Veg Mexico in 2015, previously named Discover Your Food from 2015 to 2018, more than one million people have joined us. We welcome everyone with an introductory series of emails and continue to share content to provide our readers with the knowledge and support needed to transition to a plant-based lifestyle. We aim to keep them opening our emails, trying veg, and learning for at least a year.
Bring Peace to Your Table – Campaign for the holidays
For the holiday season, Love Veg made the Bring Peace to Your Table campaign to invite people to download three completely free recipe books with plant-based alternatives to the most representative appetizers, main dishes, desserts, and drinks for celebrations.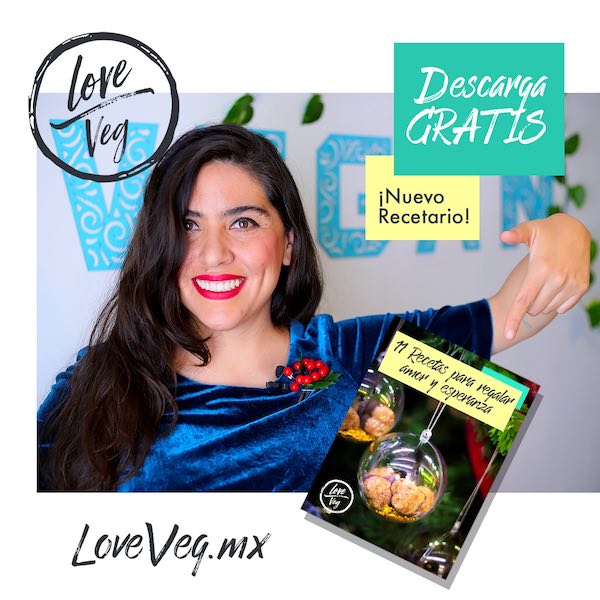 Love Veg Gives Vegan Cheeses Workshops at Universities in Guadalajara, Mexico
In collaboration with the University of Guadalajara, the Anthropological University of Guadalajara organized the 2nd Plant-Based Nutrition Symposium, of which Love Veg was part. We offered the talk Creativity in Plant-Based Cooking and workshops where Nutrition and Dietetics students learned how to prepare vegan cheeses.
Our workshops toured the University Center for Health Sciences, laboratories of the University of Guadalajara, the ITESO food innovation laboratory, and the food laboratory of the Anthropological University of Guadalajara. The students verified that it is possible to eat without harming animals and that it's also nutritious, affordable, and delicious.
Our Love Veg work has been featured in important Mexican media outlets such as Mimosa Magazine, Quadratín México, Tijuana Informativo, Hoja de Ruta Digital, and Crónica Jalisco.