HELP ANIMALS ALL YEAR ROUND
As a compassionate supporter donating monthly, you're protecting animals from cruelty year round. Your support is key to the success of campaigns that end their confinement in cages, mutilations, and other abuses.
When you become a member of Animal Equality, you'll always know the impact you're having on the lives of animals. You'll be among the first to receive our breaking and exciting news. In addition, you'll have access to exclusive content and events with a behind-the-scenes look into Animal Equality's achievements—because these are your successes too!
---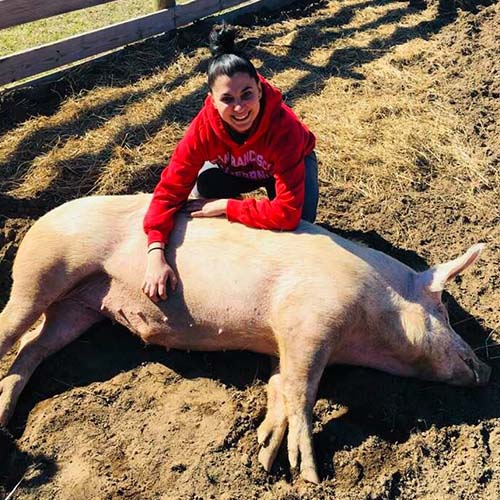 When my husband and I decided to take a percentage of our income and give it back to the animal rights organizations who were having the most positive impact, Animal Equality was on the top of our list!

— Lauren H., Supporter
---
Animal Equality has been awarded by GuideStar the highest recognition, the Platinum Transparency Badge. GuideStar is the world's largest source of information on nonprofit organizations.
GuideStar provides in-depth non-profit organization profiles in order to promote more informed philanthropy. GuideStar provides information that advances transparency, enables users to make better decisions, and encourages charitable giving.