Next Event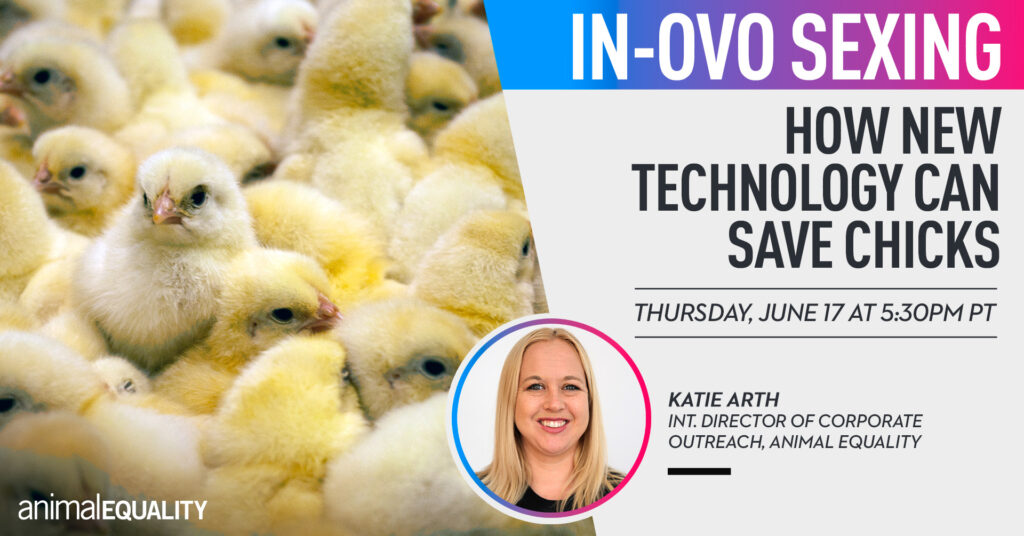 Join us for the first event in our Speaker Series, offering compassionate people the opportunity to interact with us directly and hear about the latest developments in animal protection.
Katie Arth, Animal Equality's International Director of Corporate Outreach, will talk about in-ovo sexing, a new technology with the potential to put an end to the horrific mass killing of male chicks in the egg industry, also known as "chick culling." Chick culling happens in all modern egg production. Newborn, fully-conscious birds are typically tossed into a macerator, asphyxiated, or killed in other horrific ways because they're not profitable to the industry.
Learn more about this practice, how in-ovo sexing technology works, and how you can help!