1ST QUARTER ACHIEVEMENT REPORT 2020
EXPOSING CRUELTY THROUGH INVESTIGATIONS
---
1
Investigation Presented
50+ Million
Investigative Footage Reach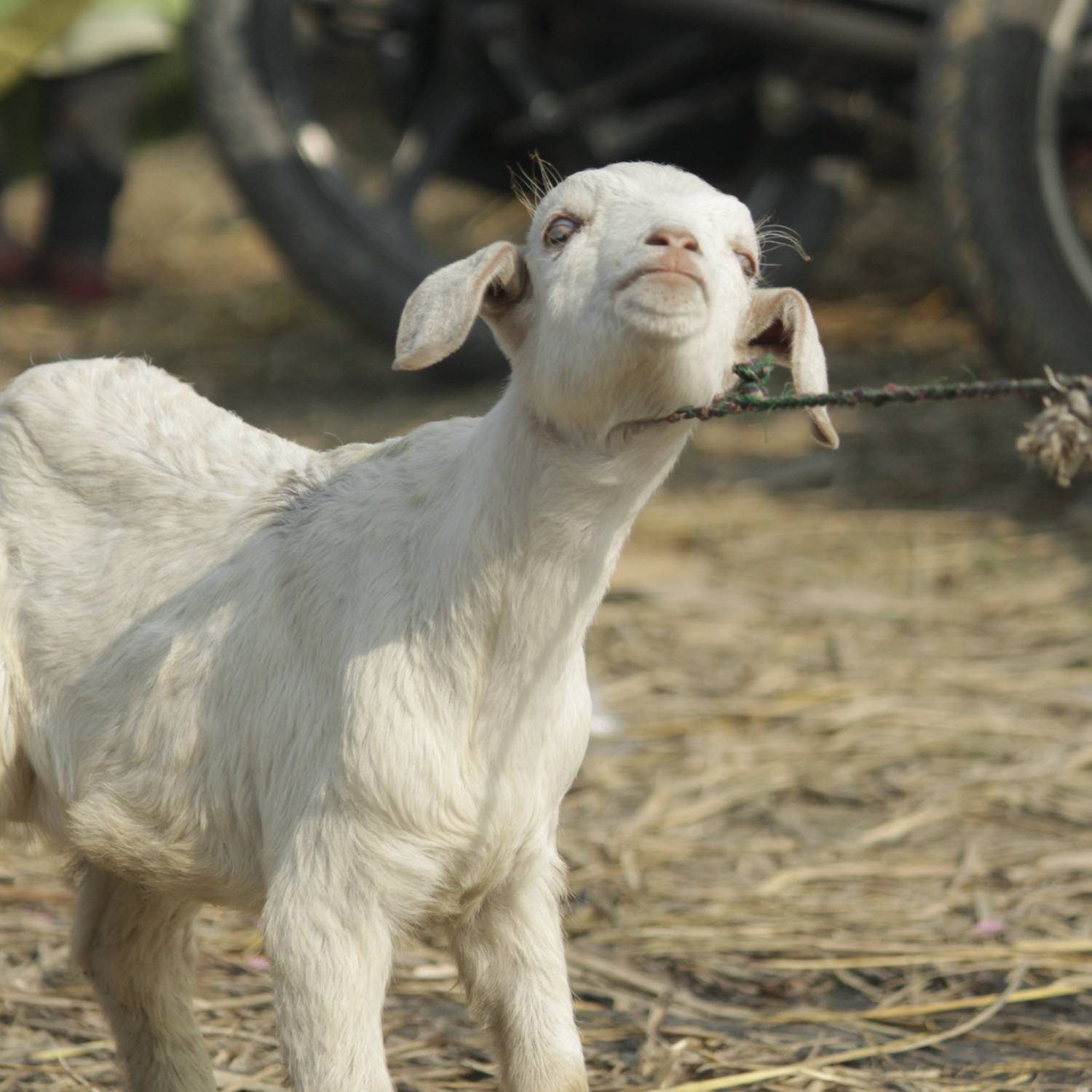 Gadhimai Temple, Nepal
ANIMAL SACRIFICE CONTINUES
---
Animal Equality released a follow-up investigation revealing thousands of animals mutilated and slaughtered at the Gadhimai Temple in Southern Nepal at an event held in conjunction with last December's Gadhimai festival. Our investigators documented the horrific killing of conscious goats by devotees, with people shown horrifically decapitating the animals, with dozens of blows needed to complete the brutal killing. In other violent scenes, pigeons had their wings clipped and were thrown on to the rooftop of the temple to be later slaughtered for their meat. At the multiple events held at the Gadhimai Temple, Animal Equality's investigative teams documented many more atrocities, including:
sexual abuse of some of the animals at the temple
animals transported to the temple in unsafe and unhygienic conditions
animals hanging upside down on bicycles
starving animals without enough food or water
calves, waiting to be slaughtered, who died due to cold temperatures
devotees cutting the ears off goats and buffaloes and leaving them to bleed
PROGRESS FOR FARMED ANIMALS
---
1,940,522
Animals Impacted by Corporate Work
7,680
Volunteer Hours Logged
CORPORATE OUTREACH
---
Animal Equality's corporate outreach team has now secured a total of 150 policy commitments from companies that will impact nearly 39 million hens and chickens worldwide!
We now have over 90,000 Animal Protectors and Animal Defenders across the globe!
Animal Equality's corporate outreach team successfully convinced 9 companies to adopt animal protection policies that will reduce the suffering of more than 1.9 million chickens used for meat and eggs each year: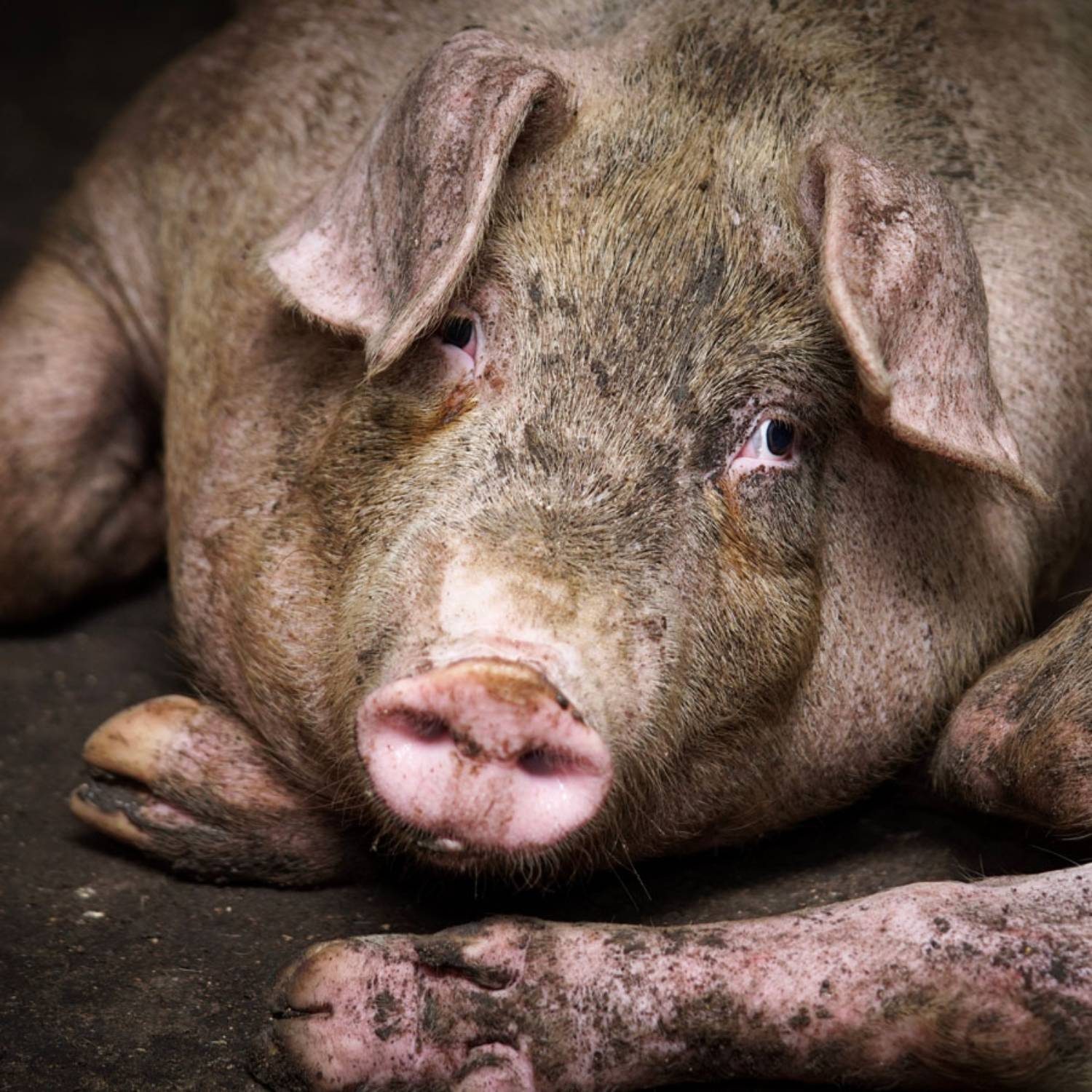 LEGAL ADVOCACY
---
Our US legal team submitted a legal complaint letter to the Nebraska prosecutor, urging a criminal investigation of Summit Calf Ranch for atrocities documented in Animal Equality's 2019 investigation.
Animal Equality, along with the Animal Legal Defense Fund, Center for Biological Diversity, and Food Chain Workers Alliance, filed an appeal challenging Arkansas' "Ag-Gag" law, which unconstitutionally silences whistleblowers and prohibits undercover investigations that expose animal cruelty at factory farms throughout the state.
Tyson Foods has agreed to mediation in response to Animal Equality and Richman Law Group's Truth-in-Advertising Lawsuit on behalf of the nonprofits Food & Water Watch and Organic Consumers Association (OCA) against the company.
Our US legal team successfully mobilized supporters to submit testimony in favor of the Hawaii farmed animal protection bill, SB 3153, contributing to the bill's successful passage in the state Senate; the next stop is the state House of Representatives.
7,007
Virtual Reality Project Reach
529,060
Love Veg Newsletter Subscribers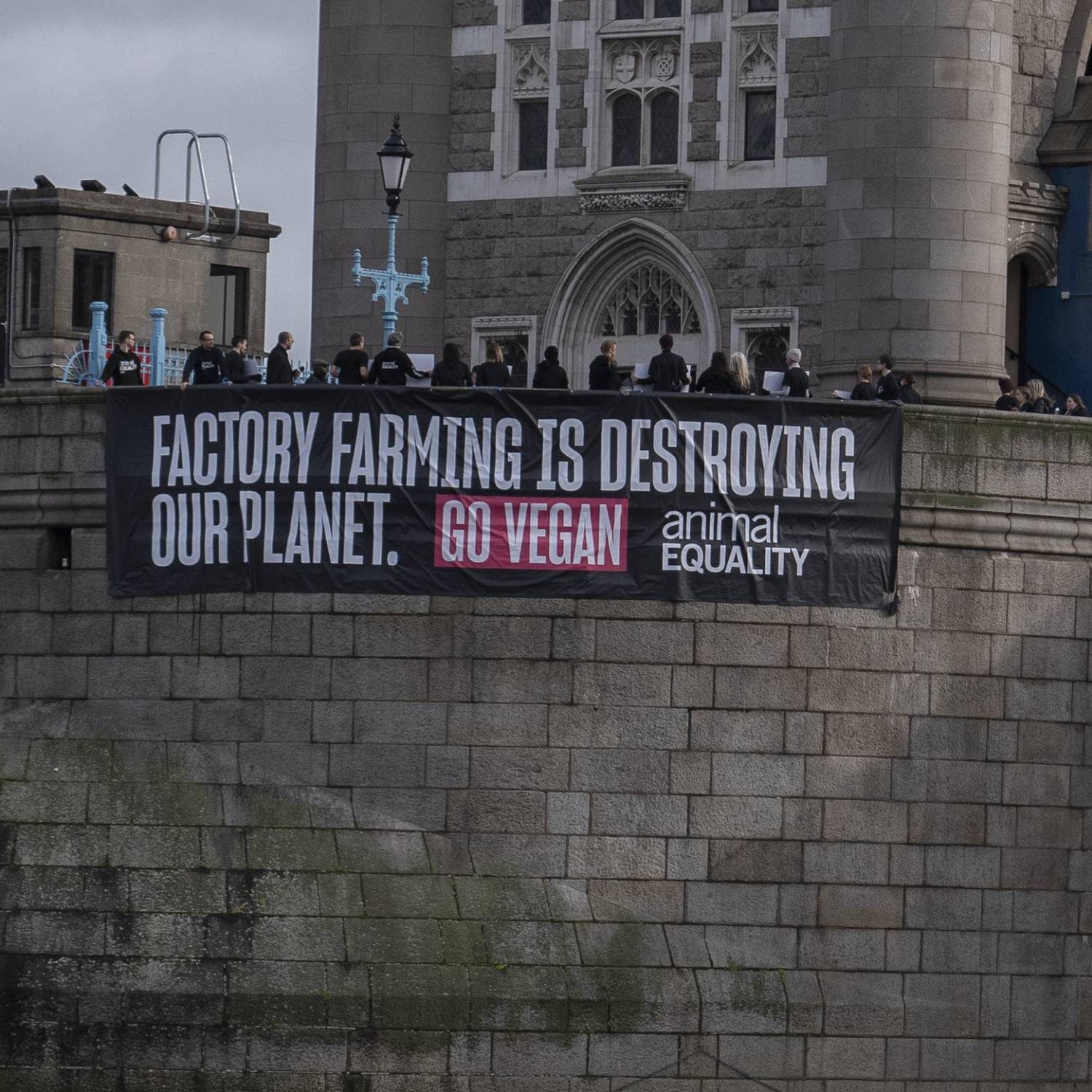 FACTORY FARMING PROTEST WITH JOAQUIN PHOENIX
---
Animal advocate and actor, Joaquin Phoenix, joined Animal Equality in a protest against factory farming in advance of the 73rd BAFTA ceremony. Alongside Animal Equality activists and staff, Joaquin dropped a 390 square-foot banner from the Tower Bridge in London that read "Factory farming is destroying our planet. Go vegan." as a plea to the public to break its dependence on animal products.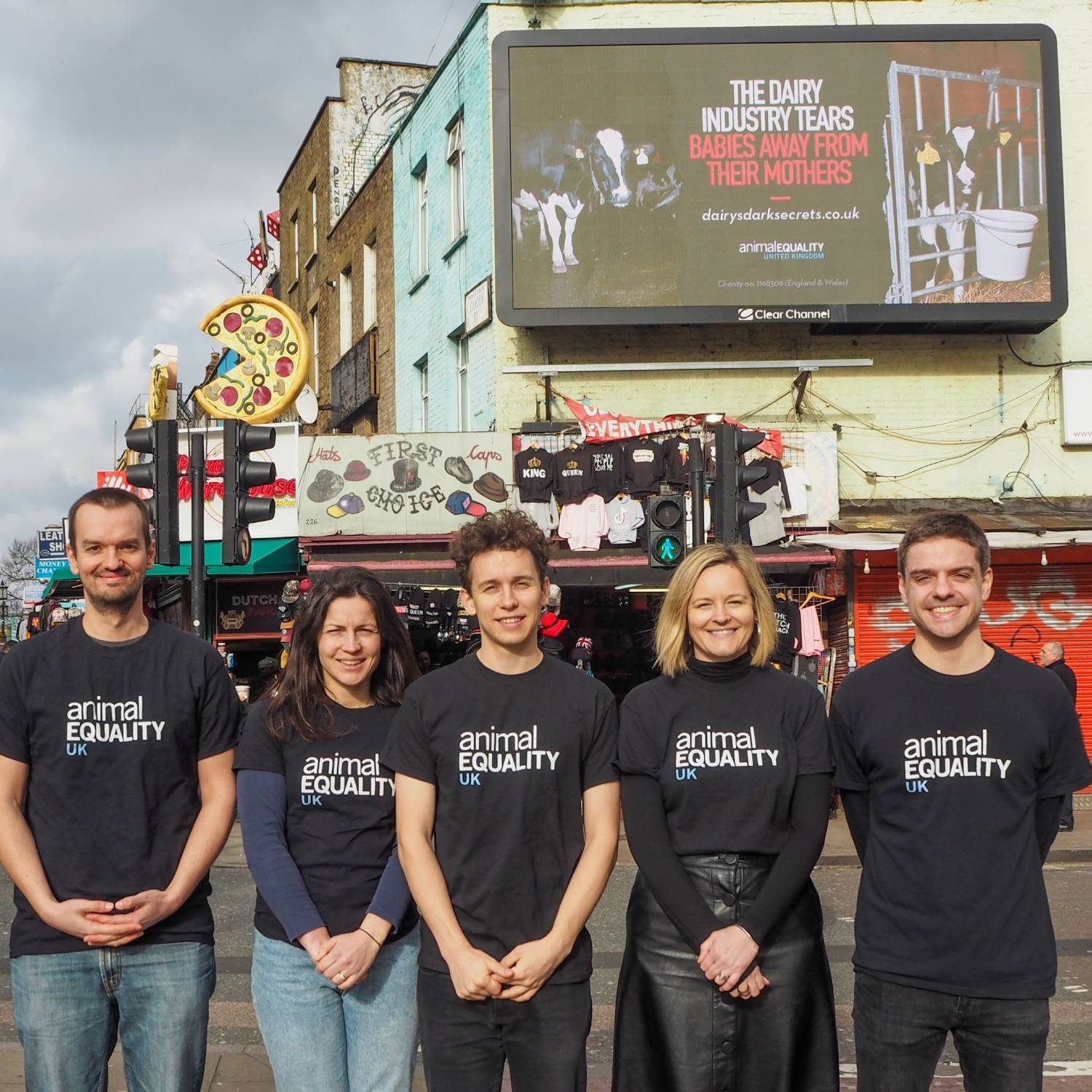 MEDIA & EVENTS
---
We launched our Dairy's Dark Secrets Billboard campaign in the United Kingdom, reaching 10 million people across ten UK cities.
We conducted educational outreach at numerous events worldwide, including the Social and Food Sustainability Forum in Mexico, the Plant-Powered Expo in the UK, Ahimsa Festival in Mumbai, as well as several schools and universities in the US, the UK, and India. We continue to provide iAnimal videos for outside groups and activists to use, including I'dECO, Yale-NUS's Sustainability Movement, in Singapore.
We hosted our first volunteer party in our Los Angeles office, where 35 volunteers had the opportunity to assist with campaign actions and learn more about Animal Equality and our work.

We can't do this alone.
Join the Animal Allies.
---
We need your support more than ever. Please join Animal Equality's Animal Allies for as little as $5 a month and help animals throughout the year.


Signing up is easy and takes just a few minutes. You can donate securely by credit card or eCheck, which automatically processes your gift directly from your bank account each month.
Animal Equality is a Disability Confident Employer in the UK and has a GuideStar Platinum Seal of Transparency.