Because of You 2016 Was a Kinder Year for Farmed Animals
December 20, 2016
Animal Equality was hard at work in 2016 making sure it was an incredible year for animals!
With your support, we've been busy fighting for a world without animal abuse. A world where farmed animals are respected and protected. We know you share our vision and we're excited to share with you some of the lifesaving work you made possible in 2016:
iAnimal
In 2016 Animal Equality launched the 360º virtual reality experience, iAnimal 360º.
Our first film in the series, Through the Eyes of a Pig, was narrated by musician and animal rights activist Tony Kanal. It transports viewers into the life of pigs who live their short lives in miserable conditions on factory farms all around the world, only to be slaughtered at a few months old.
Later in the year, we debuted 42 Days, a look into the dark reality of the BILLIONS of chickens who are raised for meat. Artist, TV personality and activist Kat Von D provided the powerful voiceover and leads you through the emotional journey.
This cutting-edge technology is helping to inspire more people than ever to become compassionate towards animals and to better relate to who is on their plate.
And not only are these films highlighting the suffering of animals but they're also reaching millions of people through the media, including coverage in NPR, CNN, The Independent and The Guardian. We've also brought the virtual experience to over 40,000 people at festivals, political conventions, and university campuses all across the world.
Our success proves that virtual reality has only just begun to impact animal protection, and with your continued support we look forward to using it to help even more animals in the future.
Investigations
Our dedicated team of investigators, who work in seven different countries, are helping bring us closer than ever to a kind world for farmed animals. They have lifted the veil concealing the grotesque abuses that occur on government-owned farms and slaughterhouses in Mexico; the cruel practices inherent in the egg industry; and 12 other hard-hitting investigations.
In 21 slaughterhouses across seven Mexican states, our team bore witness as pigs, cows, lambs, and goats were beaten, crushed, hung upside down and stabbed multiple times while still fully conscious. Animal Equality is now in conversations with government officials to help end the worst forms of abuse towards farmed animals in Mexico.
We presented the first-ever investigation into a hen factory farm in Mexico. The footage reached more than 8 million people and shocked a country into a conversation about the treatment of farmed animals. More than 10,000 people have already pledged to help hens.
Paired with the work of our recently launched Corporate Outreach department we are using this investigation to urge the nation's largest supermarket chain, Soriana, as well as other companies, to ditch suppliers that use cages.
Animal Equality has presented two investigations in the U.K. in 2016. An investigation into chicken farming and an investigation into pig farms reached more than 29 million people through the media and helped us begin conversations with several companies and politicians about animal protection policies.
It was also a landmark year for our team in Spain and our El Escobar investigation. We sought justice for pigs who had been brutally beaten and even cut open with a sword. Thanks to Animal Equality's work, the workers responsible were given the longest prison sentence ever for a case involving farmed animal abuse.
Our investigation into the Italian lamb industry reduced lamb consumption in Italy during Easter by 70% and over 20,000 people pledged not to eat lamb or to give up meat.
Education
Animal Equality has over 3.5 million followers on social media and a total reach of 935 million. Our investigations have been viewed 8.5 million times on YouTube and 34 million views on Facebook.
Our LoveVeg newsletter is reaching over 30,000 people weekly, helping them to reduce their consumption of animal products; and this year we have distributed more than 200,000 leaflets on college campuses and reached over 18,500 people with street screenings. We have also led powerful demonstrations to help educate the public.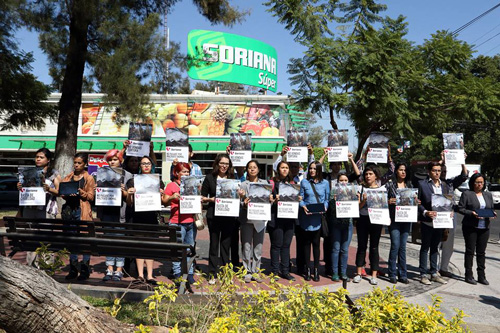 Rescued
Gloria was a young bird we found in a rubbish bin, shivering with cold but very much alive, sitting on top of a pile of rotting corpses. She was taken to safety and has since grown in size, strength, and confidence – she is a factory farm survivor!
Gloria is now a family companion who loves company and cuddles as much as any dog, yet billions of chickens just like her are farmed for their flesh every year.
2016 may have been a year in which we witnessed extreme animal suffering but it was also a year that saw victories, milestones, and incredible progress.
And you, our dedicated members, are the most worthy of praise. None of these victories for farmed animals would have been possible without your compassion and generous support. Together we are creating a brighter future for all!
---