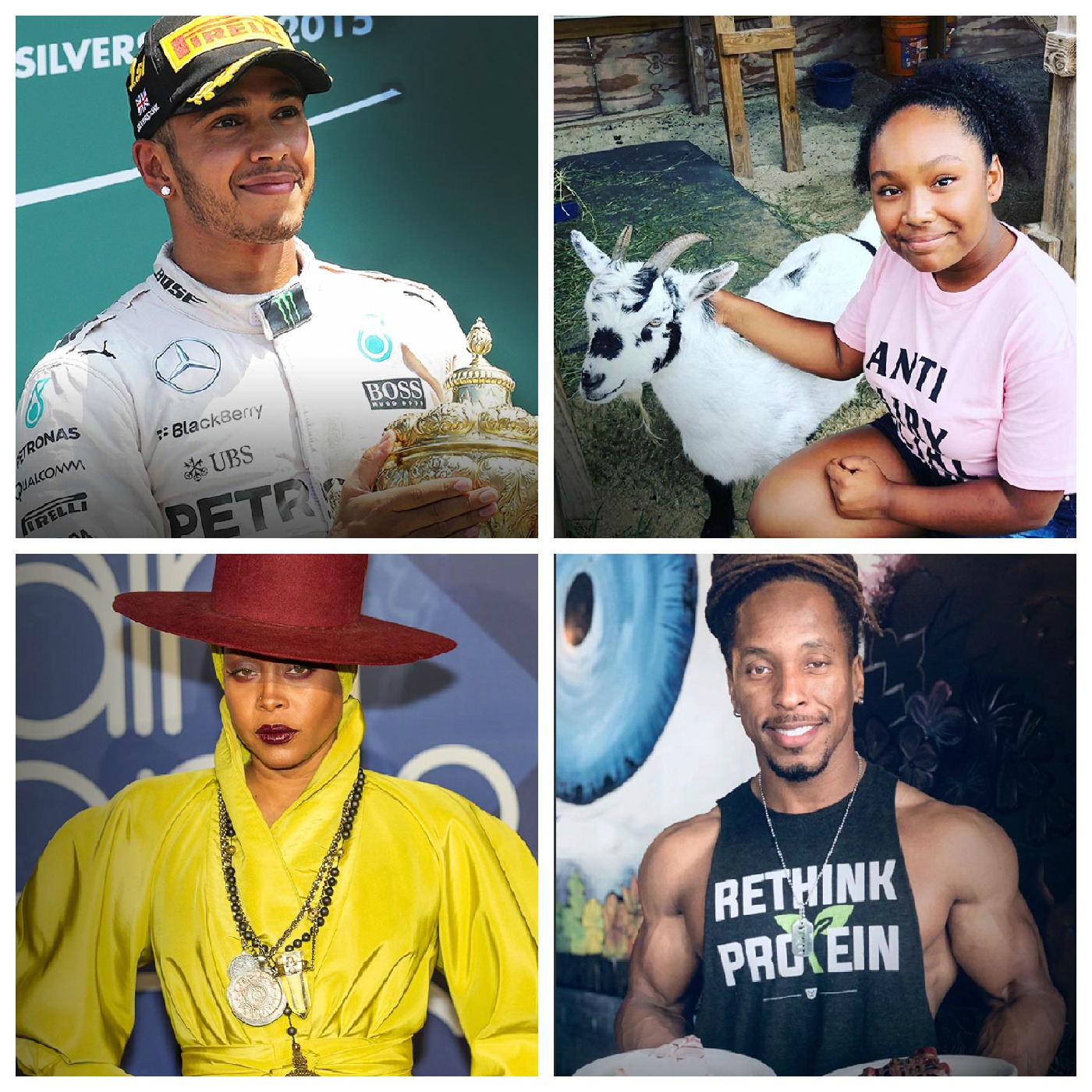 15 Black Vegans Changing the World for Animals
---
Give these Black plant-based influencers a follow and get ready to be inspired!
Today we're taking a moment to celebrate some of the countless Black plant-based influencers who are changing the world for animals everywhere.
Here are just a few of the proud vegans using their platform to speak up about the benefits of a plant-based diet for health, the environment, and animals suffering on factory farms. If you're not already, be sure to give them a follow!
TORRE WASHINGTON
View this post on Instagram
"It wasn't common for a vegan to be a competitive bodybuilder, but that didn't discourage me, it rather gave me more passion to pursue my dream."
Pro bodybuilder Torre Washington has been plant-based since 1998 and he's living proof that you don't need to eat animals to be healthy and build muscle.
BRYANT TERRY
View this post on Instagram
Activist, author, educator and chef – Bryant Terry is an eco jack-of-all-trades and a plant-based advocate whose numerous achievements have been tied to his compassionate lifestyle. Aside from being featured in The New York Times, O: The Oprah Magazine, and The Washington Post, Bryant was named the inaugural Chef-in-Residence for the Museum of the African Diaspora in San Francisco in 2015. "If we move past the stereotypes of African American cuisine, the foundations are really healthful foods: nutrient-dense greens like mustards and turnips and kale and collards and dandelions, and butter beans and sugar snap peas and pole beans and black-eyed peas and sweet potatoes," Bryant explained to The Washington Post on how he creates his cuisine. "I just think we all can stand to eat more plant-strong foods."
JEHINA MALIK
View this post on Instagram
I never was curious or wanted to change my lifestyle as animals in my opinion were not meant to be eaten, animals never been a food choice to me.
Jehina Malik is the first professional bodybuilder who has been vegan since birth. She's been competing since she was 19 years old and is now an accomplished and well-known in the bodybuilding world and beyond. In an interview with Great Vegan Athletes, Malik said, "I never was curious or wanted to change my lifestyle as animals in my opinion were not meant to be eaten, animals never been a food choice to me. What motivates me to continue being vegan is proving to the world that you can be strong and healthy without eating animals. I'm living proof!"
STEVIE WONDER
View this post on Instagram
"I'm motivating people to do something about how we are living on this planet," said legendary musician Stevie Wonder. Stevie knows that being plant-based is one of the best things anyone can do for the environment and encourages others to make the switch to help reduce their carbon footprint.
CHEF BABETTE
Chef Babette Davis is a vegan comfort food specialist who serves up tasty food at her acclaimed plant-based restaurant, Stuff I Eat. A vegan and raw food chef for over two decades, Chef Babette is a firm believer that people should eat raw food and live consciously. She is also a committed and active health advocate, co-founding the Love Ur Age Project which provides health and wellness tips to people who may not have access to the tools that would allow them to live a healthier lifestyle. "Ever since I began sharing my cooking with the public at my restaurant, there has been an overwhelming response from my customers," explains Chef Babette. "I am a firm believer that a quality life is the key to successful aging."
LEWIS HAMILTON
View this post on Instagram
"We all have a voice, I have this platform and so to not use it correctly would be wrong of me."
Racing driver Lewis Hamilton is a Formula One world champion and also a champion for animals and the environment. When it comes to important issues of social justice or animal protection, Lewis uses his platform to raise awareness.
DERRICK AND CHARITY MORGAN
View this post on Instagram
Derrick Morgan is a former NFL linebacker who spent his entire nine-year pro career playing for the Tennessee Titans until he retired in 2019. When he decided to go plant-based, his wife, Chef Charity Morgan (a.k.a. "Chef Charity), started preparing his meals. Shortly after, his whole family plus about fifteen other players went vegan, too! Chef Charity hired a small staff to help her prep meals for the team, and has since released a vegan cookbook.
GENESIS BUTLER
View this post on Instagram
"I'm vegan because so many people of color are suffering from illnesses like heart disease due to diets consisting of animal products. I'm vegan for the planet because going vegan is the single biggest action anyone can take to help stop climate change. But most importantly I'm vegan for the animals because they deserve to live in peace just like we do."
Genesis Butler is a true inspiration. She's a 13-year-old plant-based activist who went vegan at age 6, and became one of the youngest TEDx speakers at just 10 years old! Genesis has saved countless animals by speaking out on their behalf and helping people learn the truth about the meat, dairy, and egg industries.
AMA OPARE
View this post on Instagram
Ama Opare is a vegan lifestyle coach and raw plant-based chef who founded Food for the Soul, an online resource center for black vegans across the world. A lifetime educator and professional program developer, Ama partnered with her husband, Nana Kwaku Opare, MD, MPH, CA, to address growing health problems in their community. She also co-founded the Opare Institute, which provides help for people looking to adopt a plant-based lifestyle. In founding the Opare Institute, Ama says the reason is simple, "I'm a teacher at heart and I was eager to share what I had discovered to help other folks like me figure out how to make being plant-based work."
SEBA JOHNSON
View this post on Instagram
Seba Johnson was the first Black woman to ski at the Olympics, and the youngest alpine ski racer in Olympic history, and she did it all with the help of a plant-based diet! Seba isn't afraid to stand up for what she believes in. She even boycotted what would've been her third Olympic games to protest Norway's decision to lift a ban on whale hunting, and she continuously uses her platform to speak out on a variety of animal protection and social justice issues.
JOHN SALLEY
View this post on Instagram
John Salley is a 4-time NBA champion and has been a proud vegan for over 30 years. "I think the main reason vegan athletes are champions is because they're vegan." John has been propelling veganism in his everyday life through advocacy, raising awareness for various animal protection organizations, and starting is own business ventures including vegan cheese, coconut sugar and his own brand of vegan wine, Vegan Vine.
JAVALE MCGEE
View this post on Instagram
JaVale McGee is professional basketball player for the Los Angeles Lakers and two-time NBA champion. McGee use to go vegan on and off to lose weight, but in 2017 he switched to a plant-based diet full time. In an interview with GQ Magazine, he said he used the internet to research the benefits of going plant-based before making the switch. "I just looked at all the pros and cons of what it would mean for me, and the pros outweighed the cons. I just tried it, and it has been working for me."
ERYKAH BADU
View this post on Instagram
Multi-talented singer, songwriter, producer, and actor Erykah Badu went vegetarian in her senior year of high school and has been eating plant-based since 1997!
KYRIE IRVING
Kyrie Irving of the Brooklyn Nets recently donated 200,000 plant-based Beyond Burgers to Food Bank for New York City to help out during the COVID-19 pandemic. The NBA star went vegan in 2017 while playing for the Boston Celtics and credits his plant-based diet for increased performance and contributing to the team's 13-game winning streak.
"I don't plan on changing anything in my diet. It's working out great so far."
FEELING INSPIRED?: Take the lead from the compassionate influencers mentioned above, and choose vegan options! You don't need thousands of social media followers to make a difference—every time you choose plant-based options you're helping animals, the environment, and your health. For advice and tips, check out loveveg.com
---
Most Popular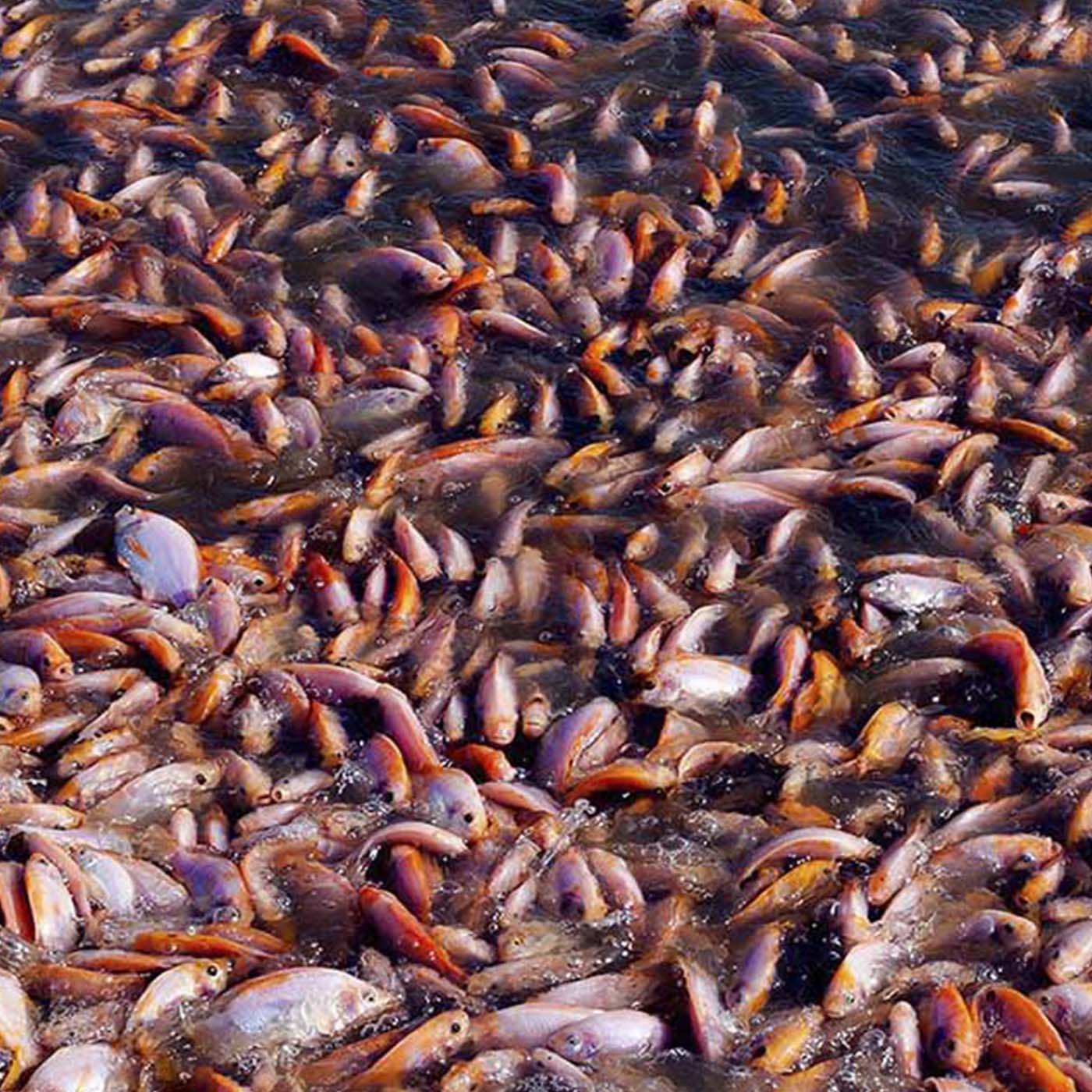 August 20, 2023
---
Whether through commercial fishing or aquafarming, this notoriously secretive industry has been in hot water for its environmental impact.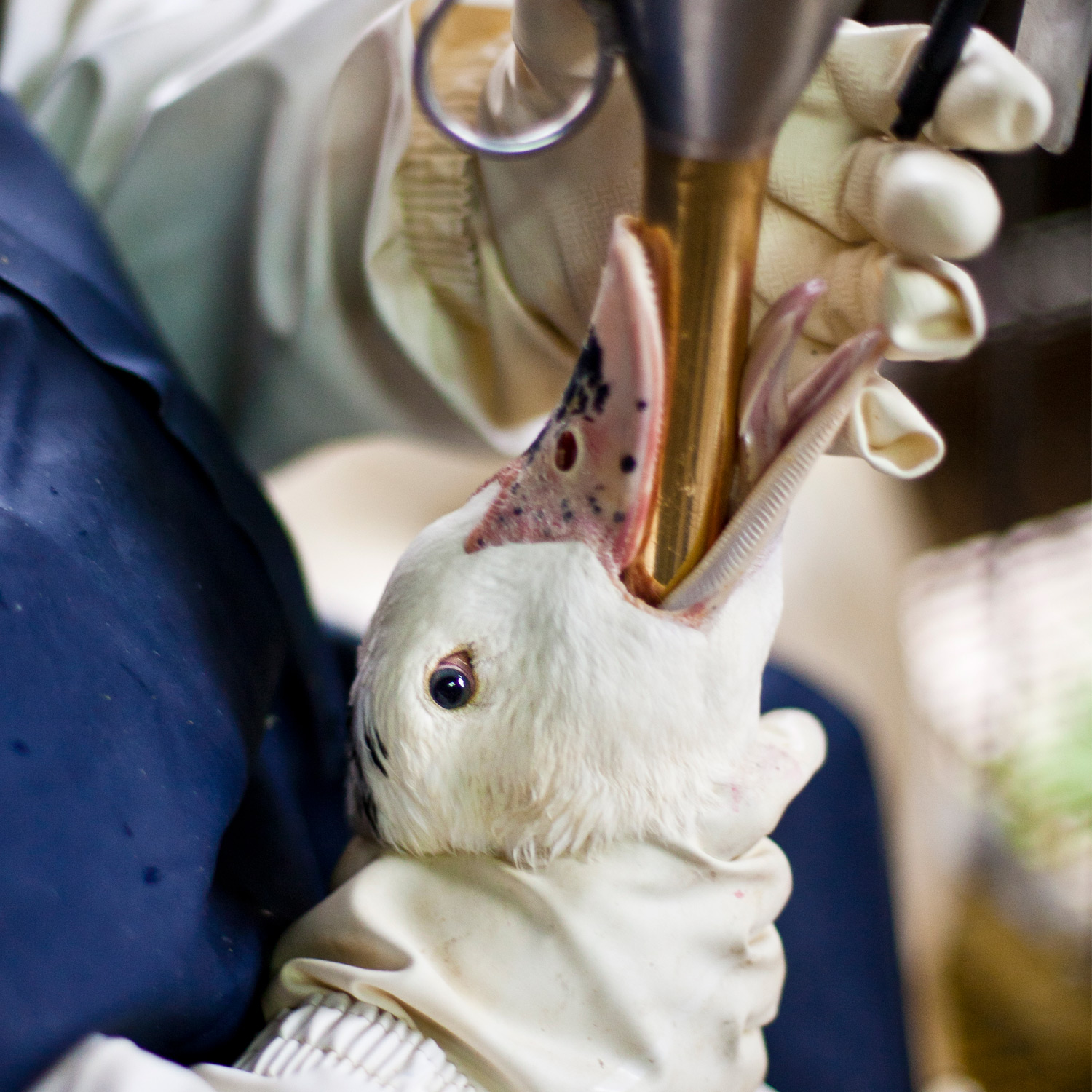 August 20, 2023
---
Foie Gras is a "delicacy" that inflicts such suffering on animals that it's illegal to make it in several countries. Take action to help us end the cruel force-feeding of birds!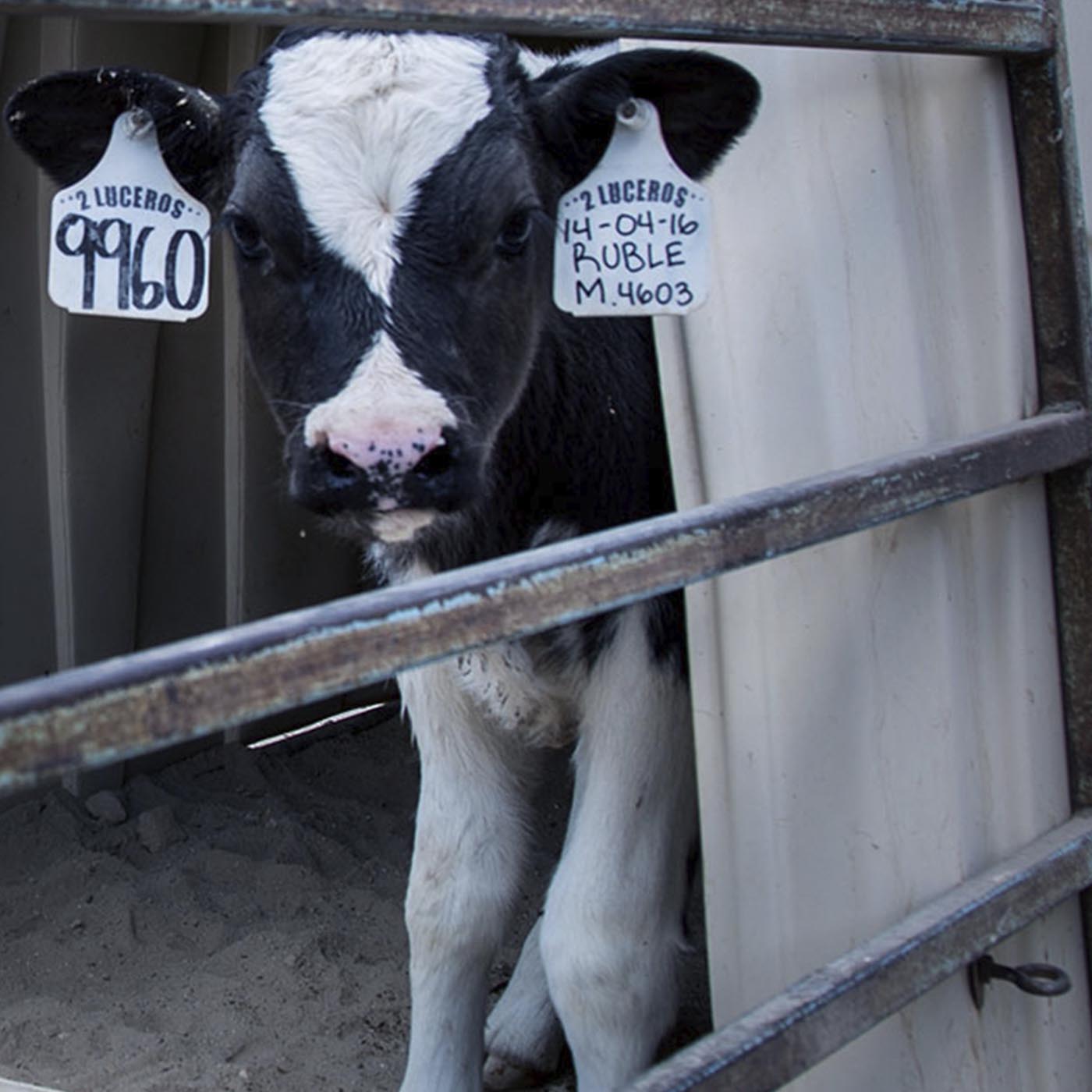 August 18, 2023
---
From forced impregnation to tearing apart families, abuse is inherent to the dairy industry. Learn how the industry profits from cruelty and what you can do to help.